In December 2019 Michael, my brother and I set off on a road trip to Bath in Somerset, England. We stayed two nights in a central location to explore the small city and visit the Christmas market. I recommend a trip to Bath anytime of the year because it's so pretty and rich in history, 2,000+ years in fact, but if you are only to go there once, I strongly recommend going for Bath's Christmas market.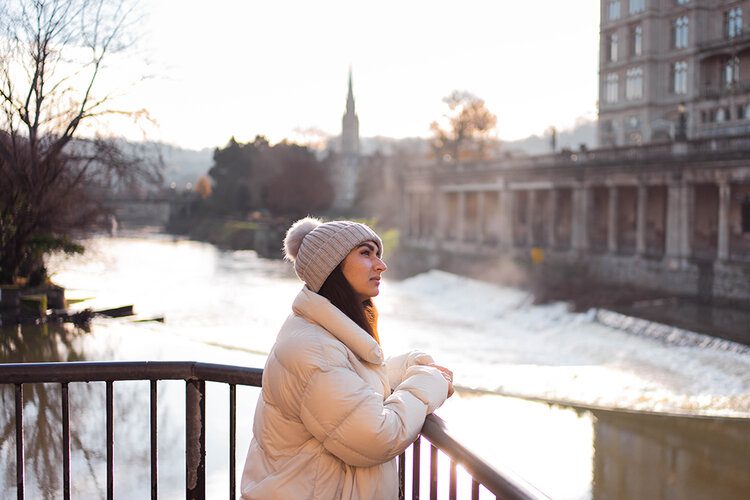 Before heading home, we made a trip to visit Stonehenge as it was just an hour's drive from Bath, so I've included it in this itinerary.
Here's everything we did and what I recommend doing:
Day 1
Check into apartment
Pulteney Bridge 
Bath Guildhall Market
Shopping
Volunteer Rifleman's Arms
Day 2
Christmas Market
Bath Abbey
Roman Baths
Sally Lunn's Buns
Day 3
The Circus
Leave bath 
Drive to Stonehenge
Apartment
Originally seeking a hotel room that would sleep three people, I found that Bath was close to booked up during the Christmas market, even a couple of months out. Whilst on hotels.com I found an apartment that slept up to four people located seconds down the road from Pulteney Bridge (see below). It's an extremely central location.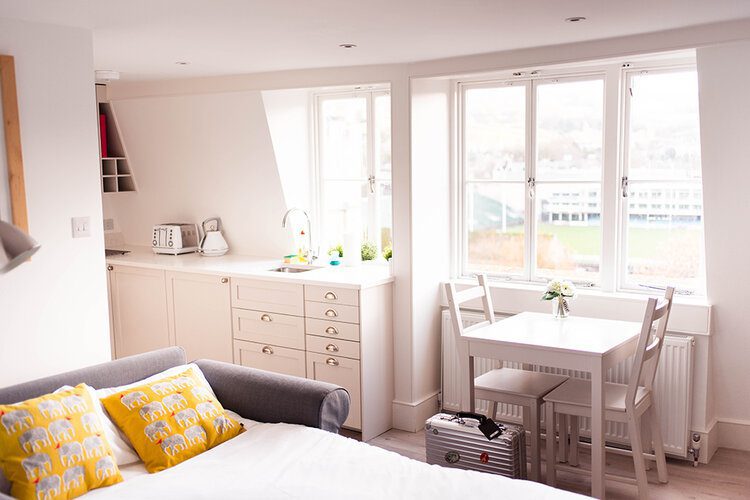 The apartment was clean, spacious, modern, had an equipped kitchen, a smart TV and offered great views of Bath's Rugby pitch and the River Avon. It was perfect for our needs during our stay.
Find it here on hotels.com.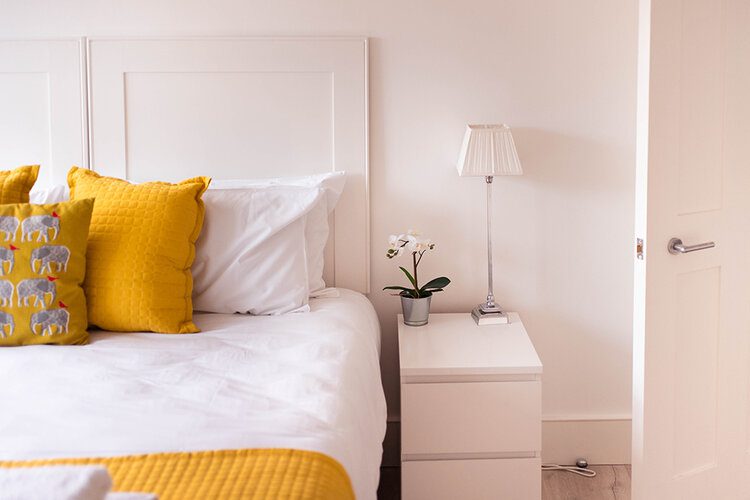 My only gripe with this beautiful apartment was that the kitchen/living room had five windows and no curtains which means that the person sleeping on the sofa bed receives an early wake up call, especially as the sun rises on that side.
There is no parking, but we parked in the underground car park in the shopping centre. It's a 7mins drive and took less than 10mins to walk.
Pulteney Bridge
Pulteney Bridge was completed in 1774 and crosses the River Avon. 
Its defining feature is that it has shops built along it on both sides, many of which are coffee shops offering great views of the river. It is one of only four bridges in the world that is lined with shops, the others located in Florence, Venice and Erfurt.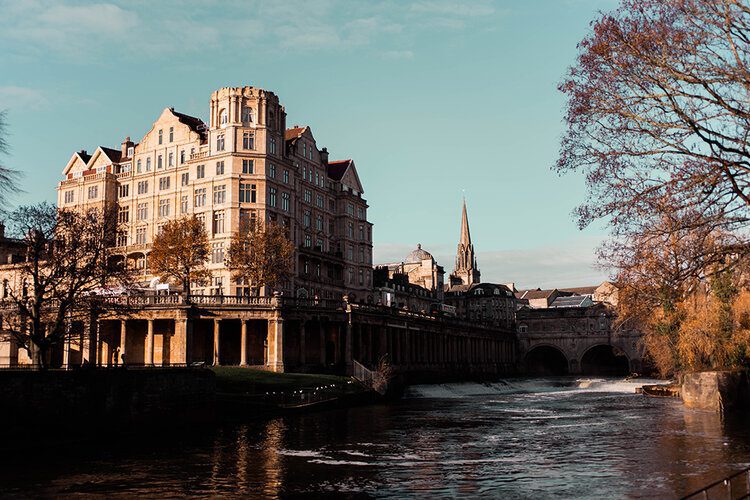 PFH Fun Fact: Pulteney Bridge was the filming location of Javert's suicide in Les Misérables (2012).
Bath Guildhall Market 
This 19th Century market is the oldest shopping centre in the city. Though it only has around 20 stalls, the variety covers a wealth of needs from household products, to knitting, leather goods and food. 
I recommend picking up some bits from the Deli stall opposite the haberdashery, their English Breakfast scotch eggs are delicious! 
Volunteer Rifleman's Arms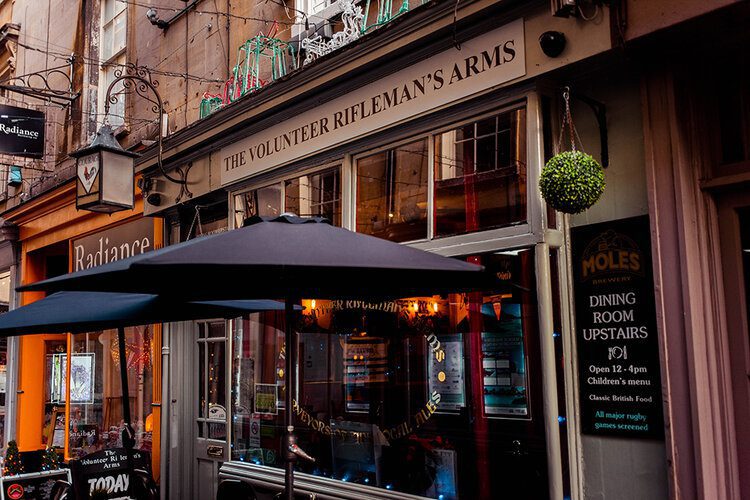 You know those pubs you see in movies set in quaint little towns, where it's packed full of locals and the atmosphere is both welcoming and electric? At first you're not quite sure if you belong and then it's like you're part of the furniture – that's what you get at the Volunteer Rifleman's Arms on New Bond St.
I highly recommend stopping here in the late afternoon/early evening for a pint or G&T.
Christmas market
Bath Christmas market is award winning and one of the very best in the country. All of the stalls are individual chalets spread out across the city and cover food, drink, jewellery, homemade gifts, Christmas decorations and more!
Top stalls to visit
(From 2019, but hopefully they'll return for 2020)
Pollyfields – for handmade Christmas decorations made from citrus fruits and chillis that embody the smell of Christmas. 

Rose and Green – for handmade Christmas decorations from recycled clothing found in charity shops.

Flapjackery – for home-made flapjacks the size of bricks, all gluten free with vegan options too.
Opening hours
Mondays, Tuesdays and Wednesdays: 10am – 7pm
Thursdays, Fridays and Saturdays: 10am – 8pm
Sundays: 10am – 6pm
The 2020 dates of Bath Christmas Market will be published in late spring 2020.
Bath Abbey
Located right in the heart of Bath and right next to the Roman baths, it's hard to miss Bath Abbey. Built in the 7th century, the gothic architecture has seen many restorations but has always been a working place of worship.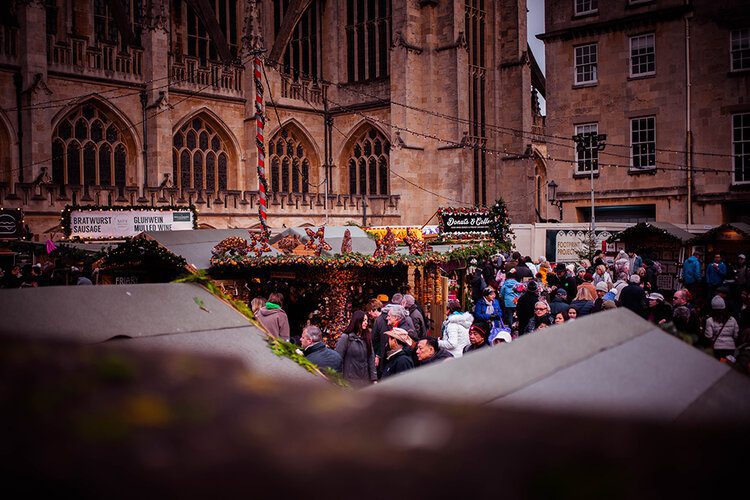 The exterior of Bath Abbey is best enjoyed during golden hour when the honey-gold stone is bathed in what seems like an aethereal light.
Opening hours
Monday: 9.30am – 5.30
Tuesday – Friday: 9am – 5.30pm
Friday: 9am – 5.30pm
Saturday: 9am – 6pm
Ticket costs
Adult ticket £8
Child ticket £4
Roman baths
Bath, originally named "Aquae Sulis", was founded by the Romans over 2000 years ago. The city became a spa when they built baths from natural hot springs intended for worshipping their Goddess of wisdom, healing and sacred waters, Sulis Minerva, with dedicated temples built onsite.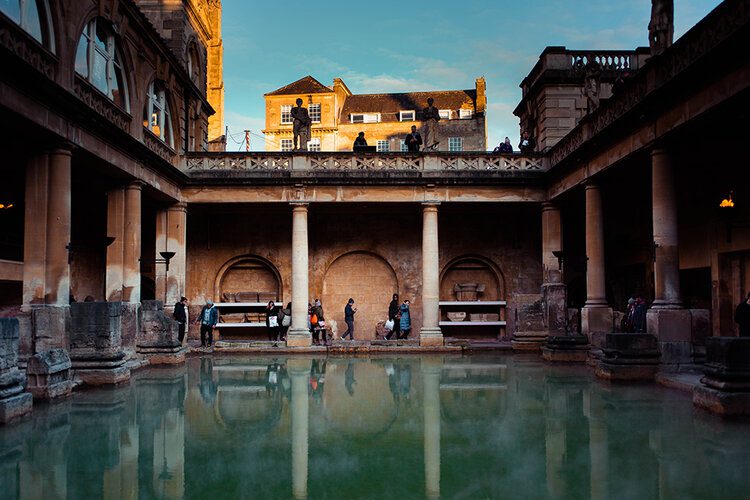 Tickets include an audio guide which gives you a thorough history of the constructions of the baths, the usage of them, the Romans using them and artefacts found onsite. The audio guide will take you just shy of two hours to complete, so dedicate your time accordingly.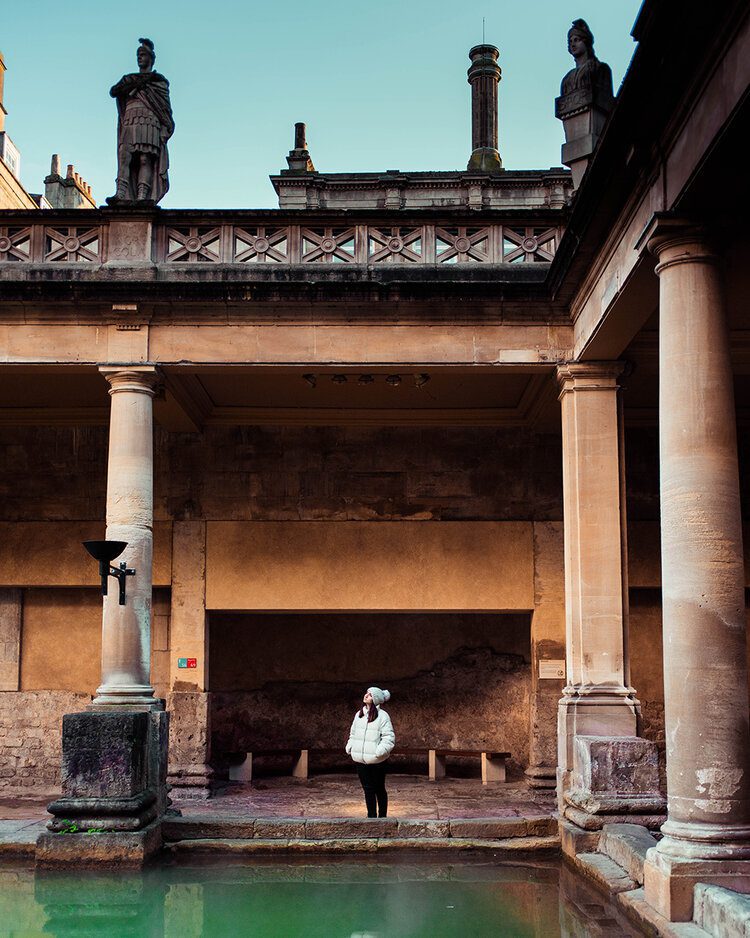 Opening hours 
January – February: 9.30am – 5pm
1 March – 9 April: 9am – 5pm
10 April – 13 April: 9am – 7pm
14 April – 19 June: 9am – 5pm
20 June – 31 August: 9am – 9pm
September – October: 9am – 5pm
November – December: 9.30am – 5pm
Ticket costs
Adult tickets start from £14.40
Child tickets start from £7.65
Student and senior tickets start from £13.05
Family tickets start from £25.65
Save 10% by booking online here.
Sally Lunn's
Sally Lunn's is a world famous tea house, located in the oldest house in Bath (built 1482), and is where Georgian baker, Sally Lunn, first created the Bath Bun – a giant bread bun served sweet or savoury.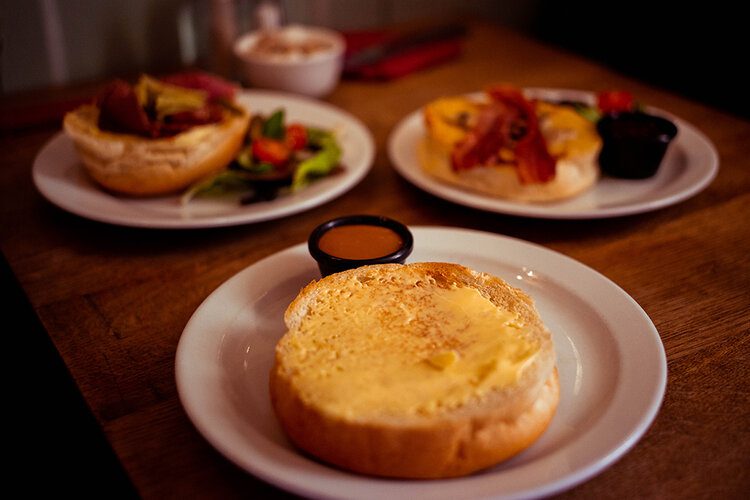 The buns are still baked to a secret recipe, but you can buy your own to enjoy at home – just pick them up from the gift shop. 
If you dine in, you will get complimentary access to the museum below which includes the original underground kitchen where the buns were originally baked back in 1680.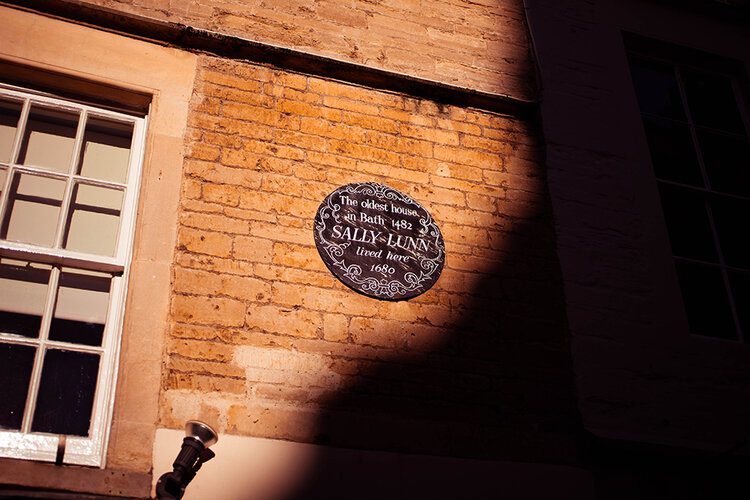 Check out the menu here, you won't be disappointed!
Opening hours
10am – 8pm
Museum closes at 6pm.
The Circus 
The Circus is a circular formation of large Georgian townhouses designed by architect John Wood, the elder but completed by his son John Wood, the younger.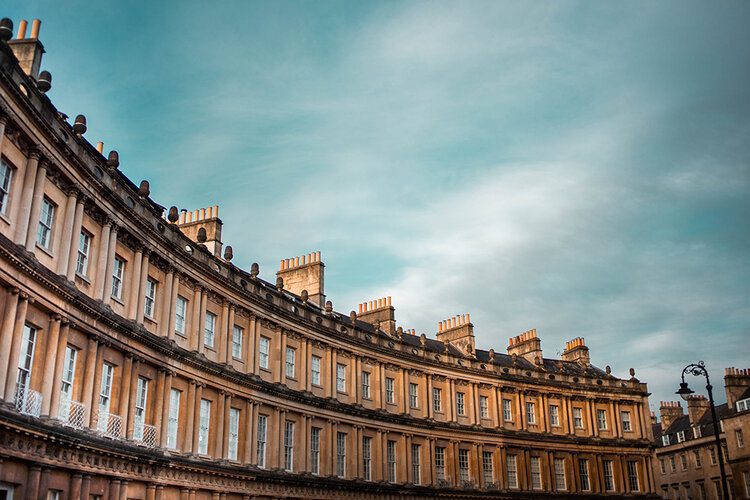 The houses are all Grade 1 listed buildings and are a fine example of Georgian architecture. John Wood, the elder, was inspired by Stonehenge (see below for more on Stonehenge) and built The Circus to the same diameter.
PFH Fun Fact: The Circus has been home to artist Thomas Gainsborough and actor Nicholas Cage.
Stonehenge
As we were just an hour's drive from Stonehenge, I'd never been before and it didn't look like we would be back down south any time soon, we decided to make a stop there before heading home.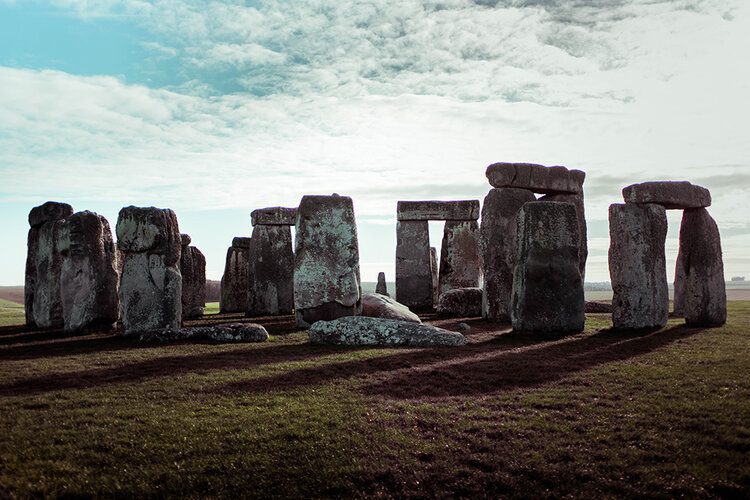 Though the true origin story of Stonehenge is a mystery: who built it? How did they build it? Why did they build it? What was it for? – We do know that the first construction of this unique prehistoric monument took place at least 5,000 years ago, *mind blown*. To put that into perspective, that's 3,000 years before the Romans even settled in bath (mentioned above under Roman Baths).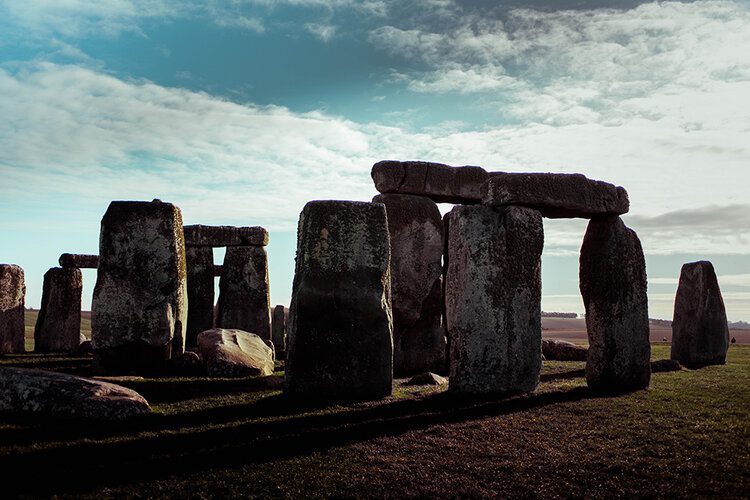 Stonehenge's most fascinating feature is that the stones align with the movement of the sun, lining up directly with the midsummer sunrise and the midwinter sunset, two events that draw people in from all around the world, every year.
Click here to learn more about the history of Stonehenge.
Opening hours 
October – March : 9.30am – 5pm
April – May: 9am – 7pm
June – August 9am – 8pm
September.- October: 9am – 7pm
Ticket costs
Adult tickets start from £19
Child (15-17 years old) tickets start from £11.40
Children under 5 years old go free
Student and senior tickets start from £13.05
Family tickets start from £49.40
Parking during peak times costs £5 but is refunded upon purchasing your tickets.
Save 10% by booking online here.
Other places worth visiting that didn't make the cut because of the company I was in are: the Jane Austen Centre and Thermae Bath Spa.
I also visited Bath's fashion museum and I highly recommend going. When I visited way back in 2009 (I was there to take a tour of Bath Spa university) they had J.Lo's Versace dress on display, oh yes I mean THE jungle dress from the 2000 Grammys.
Aloha, Gabriella