Frequent travel is not good for our environment. Yes I said that. When compared to staying at home the impact of air travel emissions or water wastage in hotels – just a couple of examples – are taking their toll on our beautiful planet. Beautiful she is though and so we are desperate to explore all the wonderful things Earth has to offer. From hiking closer to cascading waterfalls that drop from luscious green cliffs hundreds of metres into the sky to snorkelling in reefs where fish of all colours of the rainbow inquisitively dart between your limbs, we don't want to deny ourselves of these opportunities.
Seeing those luscious and bountiful forests burn up and the coral reefs bleach and die are heartbreaking but very real scenarios and they are happening across Earth frequently as a repercussion of the times we have all chosen convenience over sustainability. So how do we continue to travel Earth but start to become more mindful of the impact we are having on it? The way to begin is to make more sustainable choices in our regular travel routine and with that being said, here are 10 easy ways that everyone can be a more sustainable traveller, really simple swaps that we can all do to make our travels less impactful and more responsible:
1. Transportation
If given the choice between walking and taxi (Uber etc.) you should walk. It not only cuts down on fuel usage but it also saves you money and is a way to work more exercise into your day.
If given the choice between a taxi (Uber etc.) or public transport, take the public transport. Compared to private car journeys, public transportation produces less air pollution and reduces traffic congestion.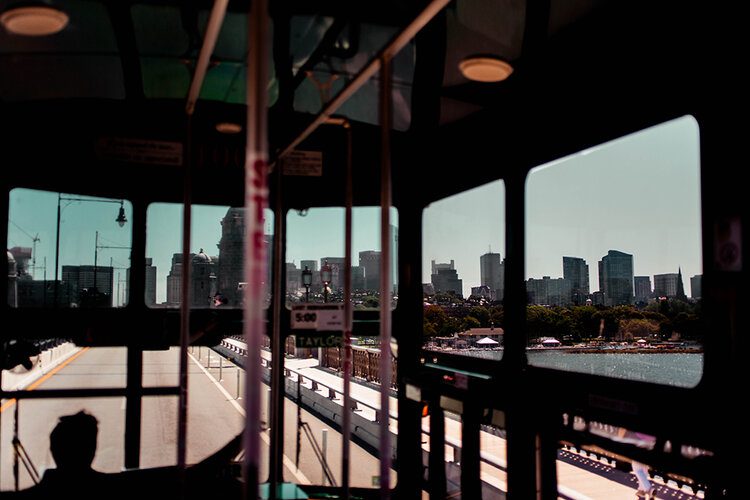 If you need to hire a car, look for an economic option such as cars that use less fuel or are either electric or hybrids. In years gone by we have rented large fuel guzzling cars and it is not something I intend to do again. 
Avoid cruises! With the mass generation of hazardous chemical waste, these beasts are polluting both the air and sea! Never mind the fact that a single person's carbon footprint triples when onboard a cruise. I understand the appeal but please consider that cruises are incredibly damaging to eco-systems, please avoid them at all costs.
2. Carbon offsetting
The most responsible way to travel (aside from walking as mentioned above) is to travel by bus or train and though there are many amazing networks in place around the world, not everywhere is connected by rail or road, I mean, I won't be moving to Vancouver from England on a train anytime soon.
So the very best things we can do when a flight is involved is to book direct flights and carbon offset them. Check out my blog post, How to carbon offset your flights for three companies that I recommend using including information on what it is that these companies do, how you can calculate your emissions and how much carbon offsetting costs.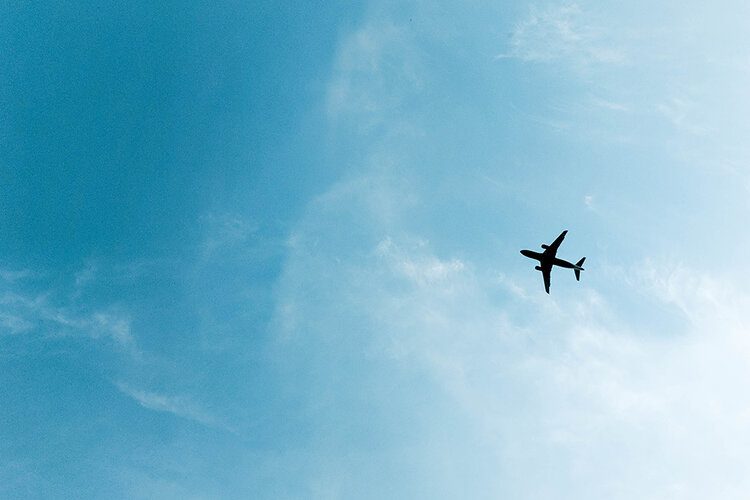 Oh, also pack less, it's hard I know and something I still have to keep pushing myself to do but lighter suitcases means lighter aeroplanes which means less fuel consumption and so less carbon emissions. 
3. Environmentally friendly products
Switch from using single-use products or products with non-recyclable/biodegradable packaging. Every little swap makes a BIG difference to the planet and lessens your contribution to plastic pollution.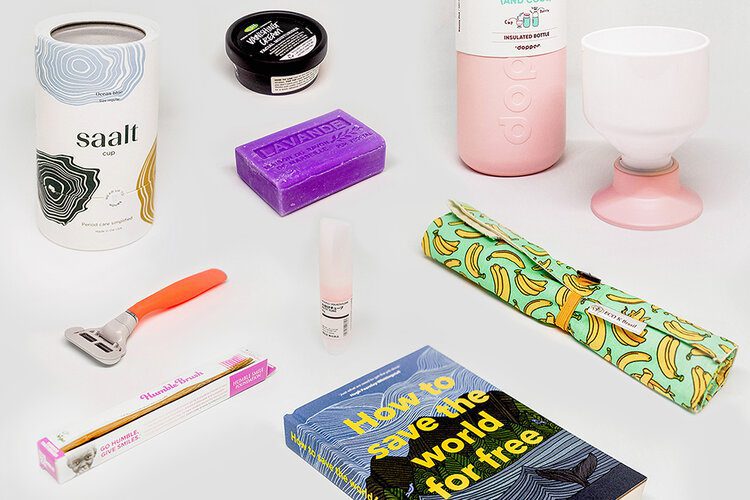 4. Responsible tourism
The tours and excursions you book tell a big story of the type of traveller, nay person (yeah that's right I said nay) you are. To knowingly partake in any activity that causes harm to animals and/or the environment is something that needs to stop. 
Animal tourism stems from the brutal treatment of animals which includes drugging, caging, under-feeding and bullying — just to name a few — to manipulate them for the owners needs. Avoid visiting big cat enclosures, elephant rides, posing with chained monkeys in market squares or with snakes around your neck.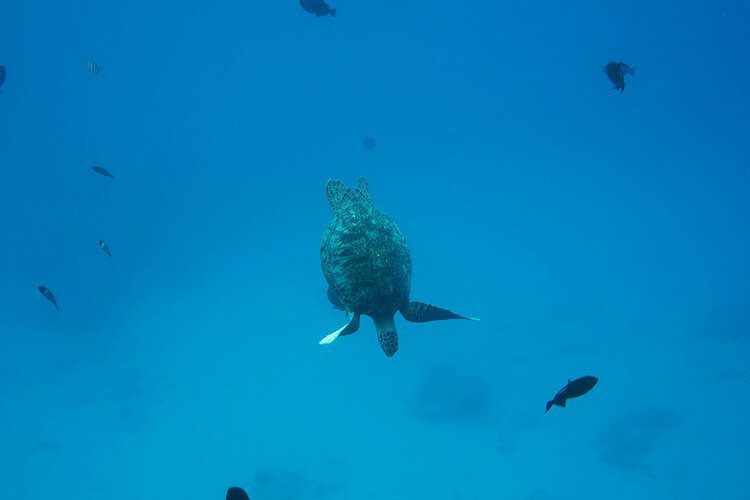 I wish I could say I've never been a part of this but unfortunately I have been on camel rides that I now know in my heart weren't being treated well. We must reflect and learn from past experiences so that we consciously make the right decisions in the future.
I've written a full blog post focused on how to find sustainable tours and excursions with advice specifically focused on marine tours here in How to practise responsible tourism.
You can also help by donating to legitimate sanctuaries and charities who put in the hard work every day to protect our environment and all the wonderful creatures who call it home.
5. Hotel tips
Second to staying in sustainable hotels here are some extra measures you can take:
Bring your own solid toiletries such as shampoo, conditioner and soap instead of using the tiny plastic bottles the hotel may provide. Yes they look cute but don't be fooled by their disguise, each one is a threat to the environment. You could also call ahead to see if the hotel uses refillable toiletries so that you can avoid single-use plastic and heavier luggage. IF you do use the mini toiletries for whatever reason, NEVER leave with product still in them, it will get thrown away and it's a terrible waste. If you're sacrificing our planet then at least use the whole bottle.

Hang up your towels! Hotels are significantly responsible for big time water waste and pollution partly due their never ending laundry piles (well unless there's a worldwide lockdown of course). Reuse your towel to prevent the need for daily washing, or better yet, take your own microfibre towel so housekeepers aren't even tempted to kindly (less we not forget they're not intentionally upsetting us) replace our towels with fresh ones.

Turn off the lights, TV, air con/heater and plugs so that electricity isn't been wasted whilst you're out exploring.

Keep your room clean and tidy so housekeepers don't have to vacuum (electricity), change the sheets (water) or clean surfaces (chemicals in non-recyclable bottles) until you've checked out or unless absolutely necessary. 
6. Go paperless
Travel tends to be a slightly trickier area to go paperless with boarding passes automatically being printed out from self-service machines, ticket stubs being issued from booking offices… and though I'm fully aware that these often make great travel mementos, please try to go paperless where you can. 
My top tips for paperless travel are:
Download the app that allows you to have an electronic boarding pass.

Buy your tickets to everything you can online checking that you don't have to print them off.

Use Google Maps instead of a paper map.

Take photos of brochures/maps etc. (If you do take one, try your best to return it so that someone else can use it).

Don't sign up to mailing lists, unless they're email mailing lists.
If you do end up with something that you don't want to keep anymore, ensure that you recycle it.
7. Observe local customs
Part of being a responsible traveller is knowing how to conduct yourself in a way that respects and honours cultures and local customs. Do your research before arriving. Things to be aware of are how to speak, how to act and how to dress.
For countries where it is advised to be respectful and cover up certain areas of your body, I have written a blog post on how to dress: Observing local customs: how to cover up and dress respectfully.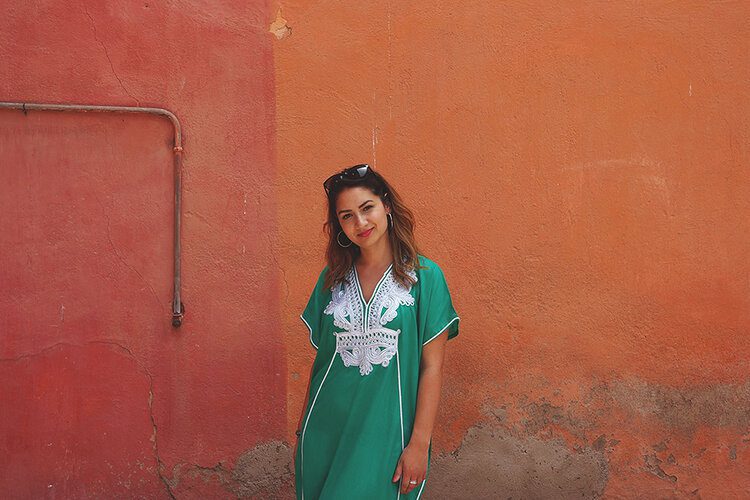 You know Chief Seattle's quote "take only memories, leave only footprints"? Well it's not just something to re-pin to your "Travel Inspo" board, it's something to actively practise. Don't go pinching rocks at Pompeii or coral from the ocean bed, and don't leave your rubbish/trash on the ground or chemicals from your suncream in the waters.
Pay attention to signs, I cannot stress this enough for when it comes to taking photos for the 'gram. If a sign says "stay off the grass" then stay off the grass, if a sign says "no access" then don't go beyond it and if a sign says "no photos" then don't take photos.
If getting a photo is more important than the experience of being there and respecting the country's rules then quite frankly you don't deserve to be there. It's a lesson I've taught myself especially since becoming a blogger, if I can't be respectful and put the experience over the photo then I don't deserve the experience and I need to check myself. No matter who you are, you are leading by example, so make sure it's the right one.
8. Litter pick
Wherever you are in the world, if you see rubbish/trash on the street, in a bush, in the sea, on the beach etc. then please pick it up (if it is safe to do so) and dispose of it properly. 
Actively live by "not my garbage, but it's my planet" everywhere you go and soon enough you will ALWAYS be alert to poorly discarded litter.
Don't hesitate to share your litter picking on social media to raise awareness to others of where there's rubbish/trash that needs to be removed and to advise others to keep their eyes open to it.
Remember to wash your hands after and carry hand sanitiser, soap leaves or biodegradable anti-bacterial wipes to be extra safe.
Oh and on the topic of rubbish/trash, keep in mind that not all hotels and airlines have an adequate recycling system so you may want to keep hold of any recyclable waste until you can dispose of it responsibly rather than leaving it to someone who won't.
9. Food
Food is an overlooked but important area for maintaining sustainability on your travels. Taking into account of where you're choosing to eat is a very important decision and could be the difference between eating responsibly and contributing to more pollution for our planet.
Eat locally. Local produce means it hasn't travelled miles to be on your plate. It also helps to fund the community; it's always good to support local businesses – responsible local businesses.

If you are purchasing a take-out meal make sure you get them to use your own reusable container and request that they do not give you cutlery (use your own reusable cutlery that I have listed in my previous blog post Sustainable swaps for travellers). If they won't allow it and their packaging is plastic or polystyrene then avoid eating there.

Avoid all-inclusive offers. All-inclusive leads to an obscene amount of waste.

Cook yourself. Stay in accommodation that has a kitchen/kitchenette and shop from a local market so you can cook your food yourself. Not only does this cut down on food wastage but it also saves you money. For simple ideas on preparing food in your hotel room take a look at my blog post, 6 items for making food in your hotel room.

If you eat out, carry a reusable container with you so you can keep the leftovers. Most restaurants offer a "doggy bag" or a box but you never know if it's going to be plastic.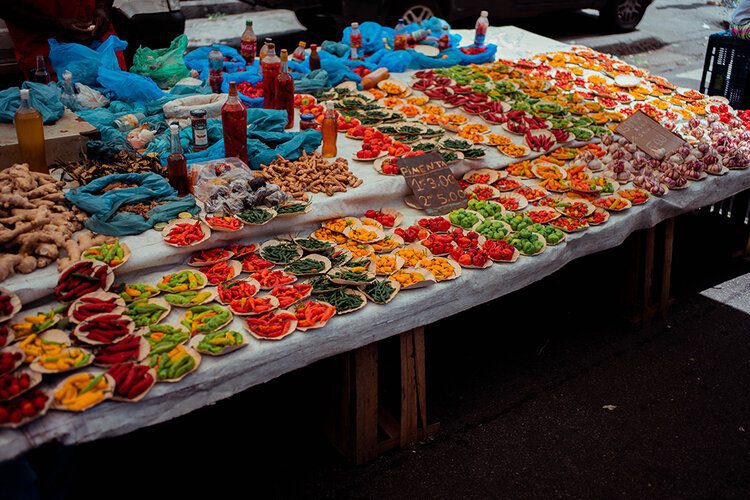 10. Souvenirs 
When it comes to buying souvenirs, take your time to find locally produced and handcrafted items. By doing so you are supporting the local community. Mass produced souvenirs aren't very meaningful and are often discarded. If you're uncertain, ask locals where you can go.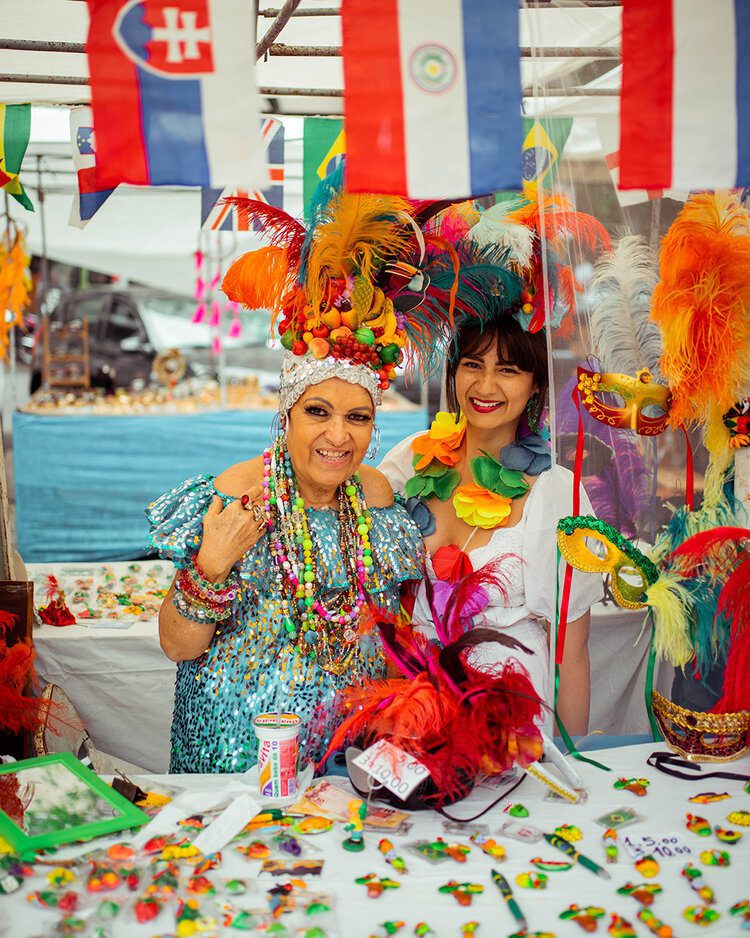 Another thing to consider is finding local classes where you can learn to make something. Wouldn't you prefer a handmade clay pot over a generic shot glass?
.
So there you go, 10 ways you can become a sustainable traveller! Comment below if you do any of these or have any additional suggestions!
Aloha, Gabriella