Tell me a more quintessentially British thing to do in the afternoon than indulge in a cream tea or afternoon tea? Of course, absolutely no afternoon tea is complete without good old fashioned fruit scones served with jam and clotted cream. So here I am to bring a little British culinary culture to your home with a very simple and easy recipe for baking fruit scones. 
To learn more about proper afternoon tea etiquette, take a look at my blog post, Traditional British meals every traveller needs to try.
Usually my recipe blog posts are inspired by my travels, but the recent glorious sunny days we've been having out in the Norfolk countryside has got me thinking about the Great British Summer and it inspired me to look a little closer to home this time.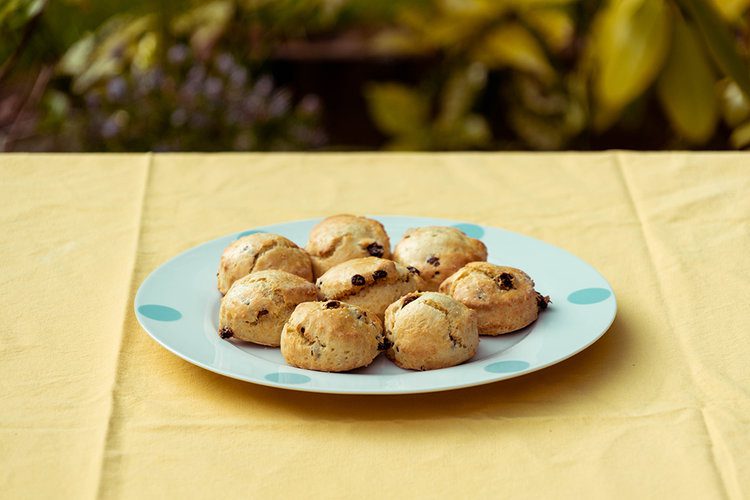 Remember everyone, it's "scone" like "gone" not "scone" like "bone".
Scones can come in many shapes and tend to be made using family recipes that have been passed down. So I will be sharing the recipe my Mum uses.
The recipe below makes approximately 10 scones. 
Ingredients
225g self raising flour (plus extra for rolling)
1 level tsp baking powder
40g softened butter
25g caster sugar (and a couple of pinches for sprinkling over the scones)
1 egg
150ml milk (plus a dash extra for brushing the scones)
55g currants
Jam
Clotted cream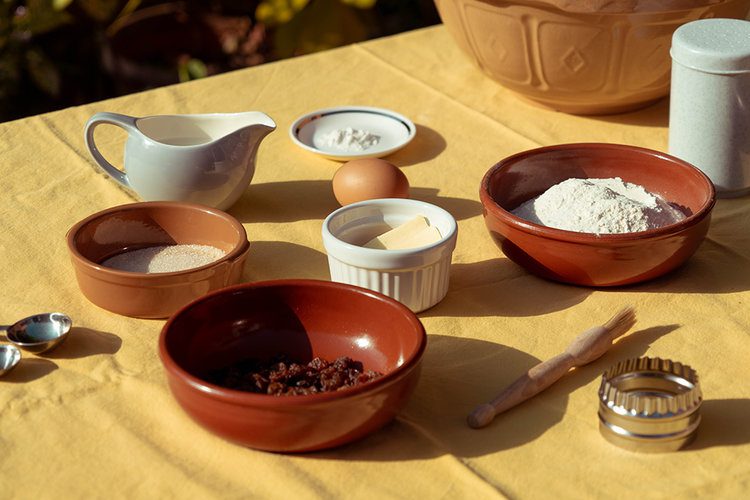 Equipment
Measuring scales
Sieve 
Large mixing bowl
Tsp measurement
Wooden spoon
Bowl
Fork
Rolling pin
Round cutter (approx. 6cm wide)
Pastry brush
Baking tray
Reusable tray liner (or greaseproof paper, but try to buy a reusable greaseproof liner)
Wire rack
Method
1. Preheat the oven at 180˚C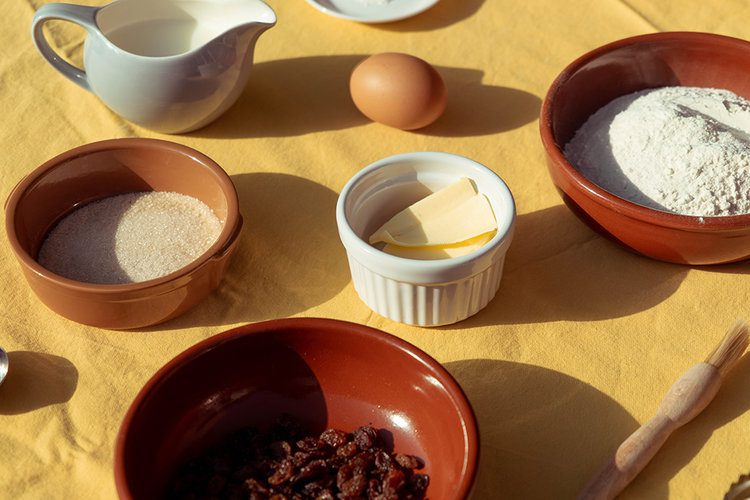 2. Measure out all of your ingredients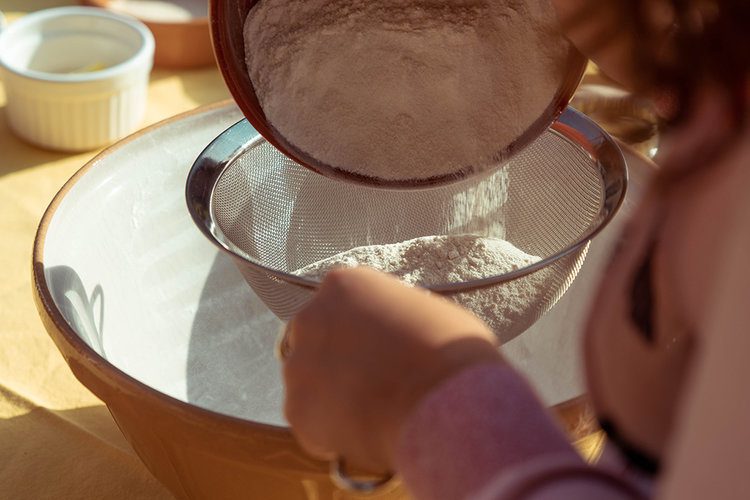 3. Sieve the baking powder and flour into a large mixing bowl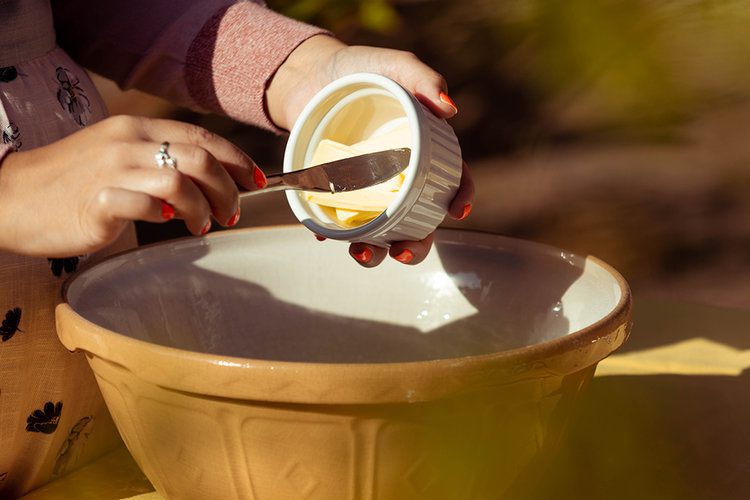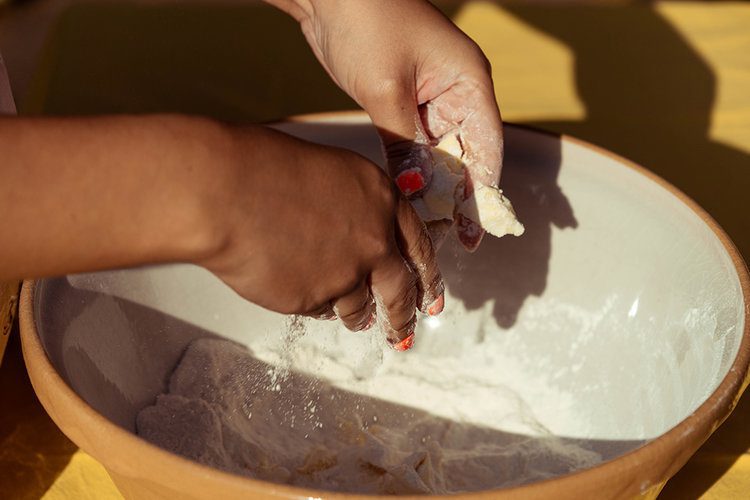 4. Add the butter to the flour mixture and rub ever so lightly with your finger tips until the mixture resembles breadcrumbs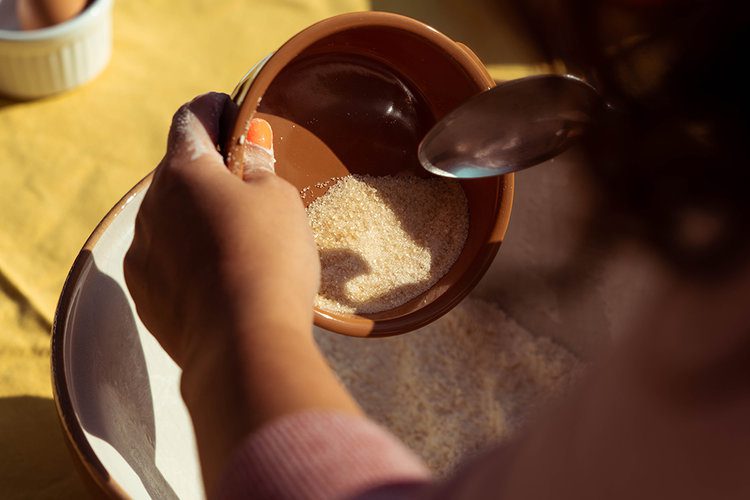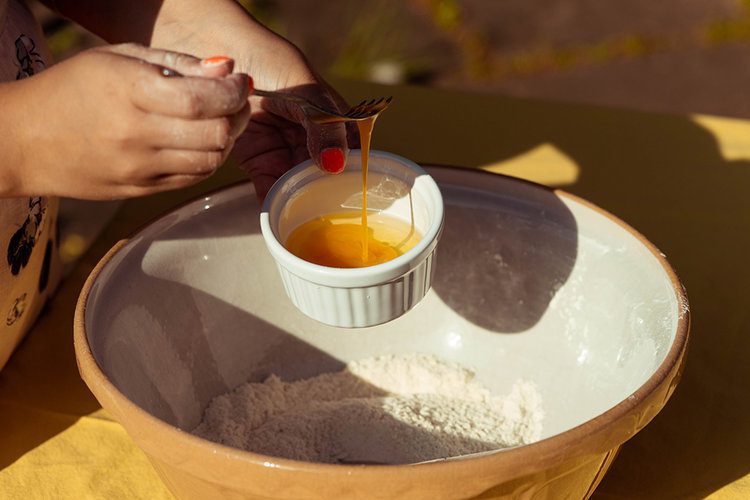 6. Break the egg into a separate bowl and whisk with a fork whilst adding the milk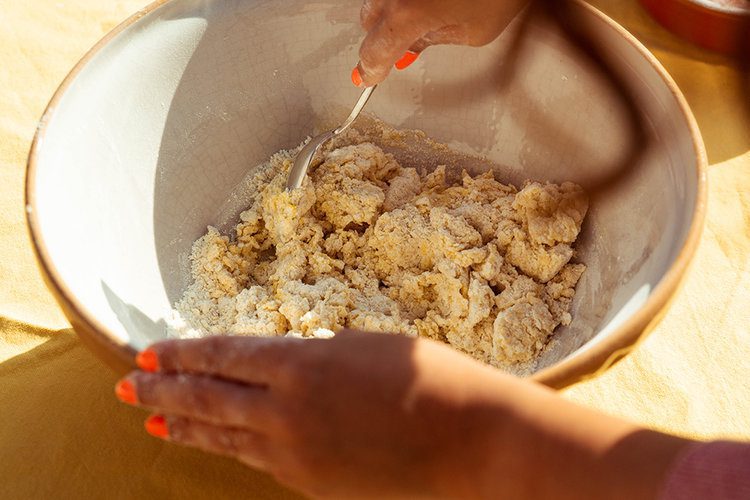 7. Stir the egg mixture into the large mixing bowl to make a soft dough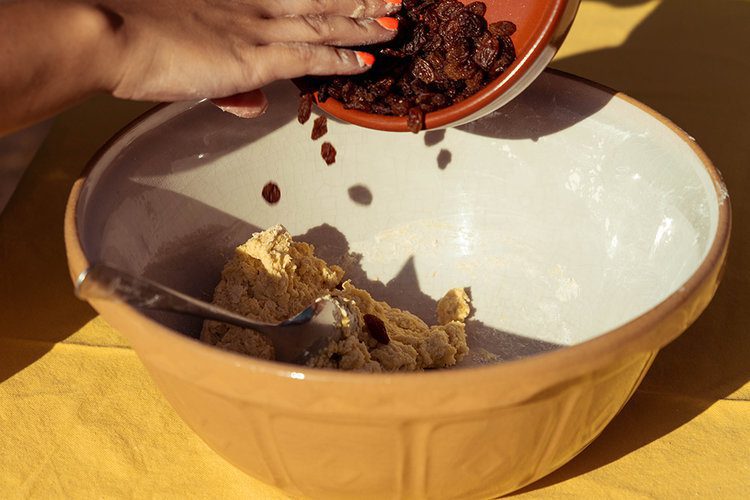 8. Stir in the currants
9. Your dough should be in-between dry and sticking, if it is too wet and sticky sprinkle flour over it until it is soft rather than sticky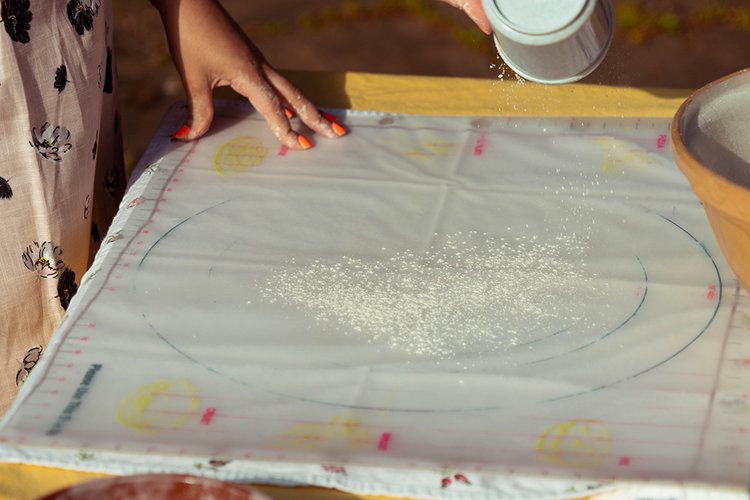 10. Lightly flour a flat surface for rolling out the dough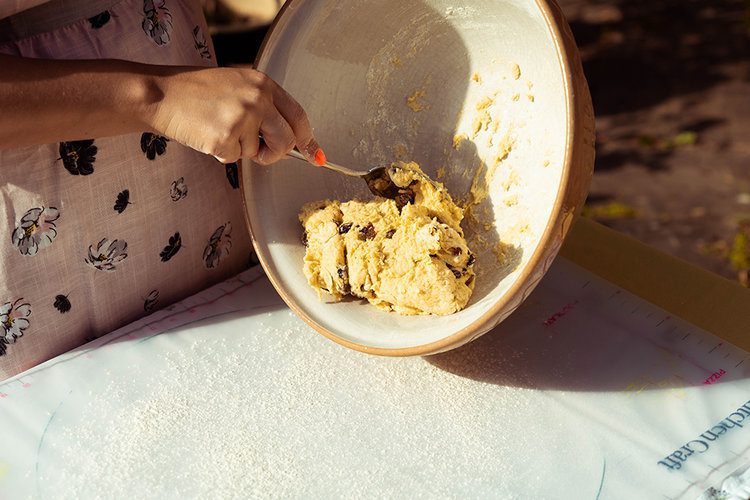 11. Once you have gathered the dough into one lump, remove it from the mixing bowl and place it on your floured surface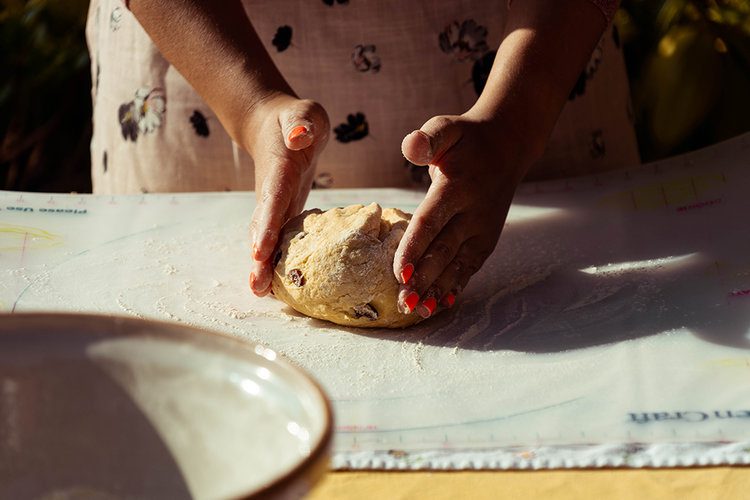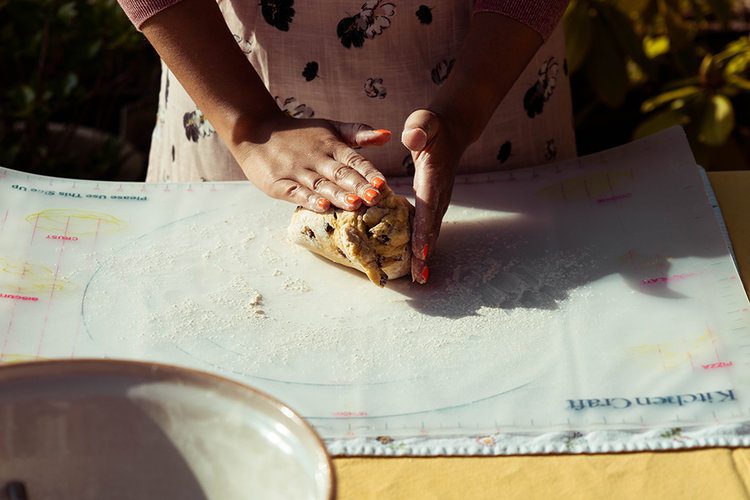 12. Knead the dough very gently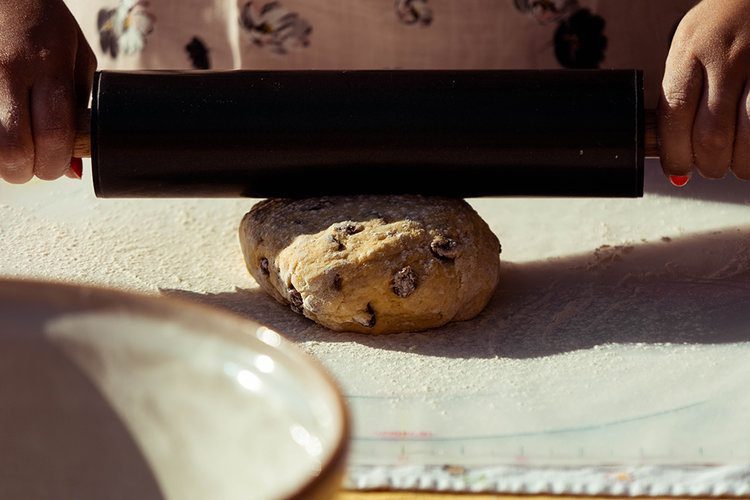 13. With flour dusted on your rolling pin, roll out the dough to a thickness of 2cm (3/4")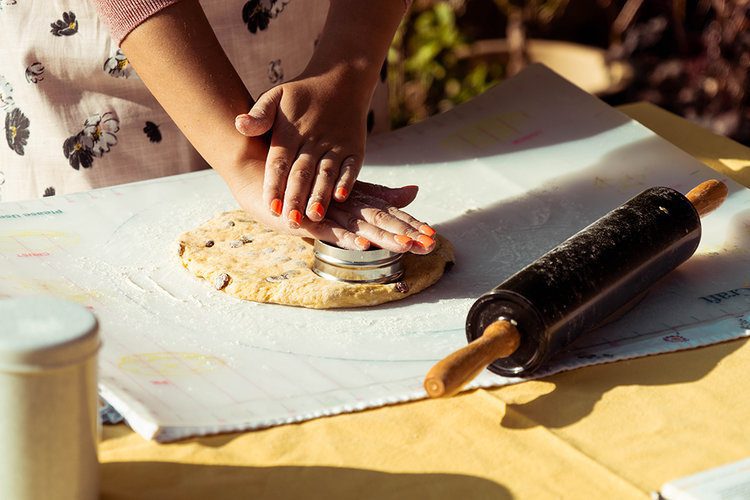 14. Using a 5cm (2") round cutter, cut the dough into as many rounds as you can, placing each one on your lined baking tray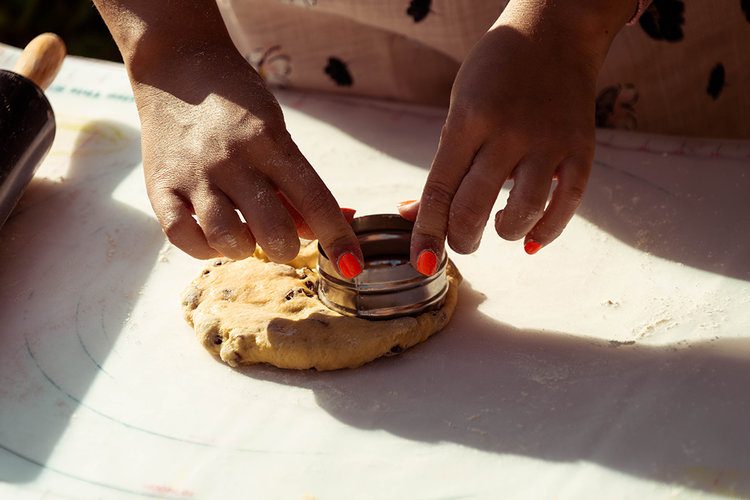 15. Gather the remaining dough, roll it out to the same thickness and cut what's left
You should have approximately 10 scones, I managed to get 11 out of mine so it can vary
With the scrap of dough left, roll it into a ball to bake – don't waste anything!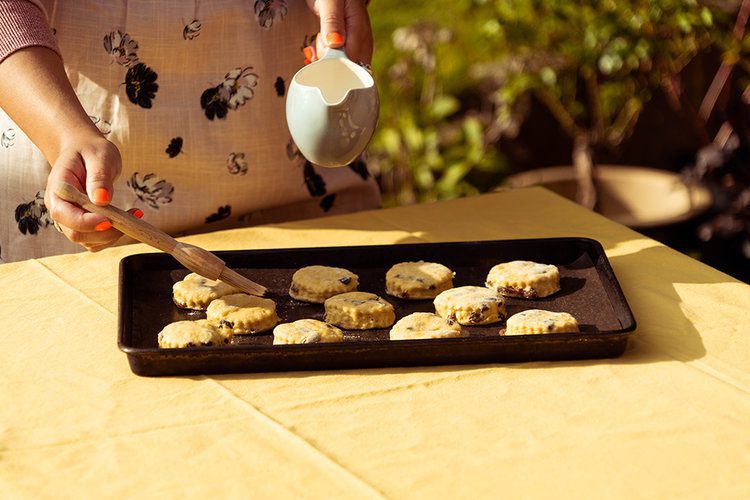 16. Using the pastry brush, brush the tops of each scone with milk and sprinkle with a very small amount of caster sugar, this will make the tops of the scones go golden brown
17. Place the tray on the middle shelf of the preheated oven to bake for 10 minutes, if they are not golden brown quickly turn the tray around and bake for 2-3 more minutes, but no more than that
18. Remove them from the oven and place the scones on a wire rack to cool down
To serve
Cut in half

Spread jam on each half

Top with clotted cream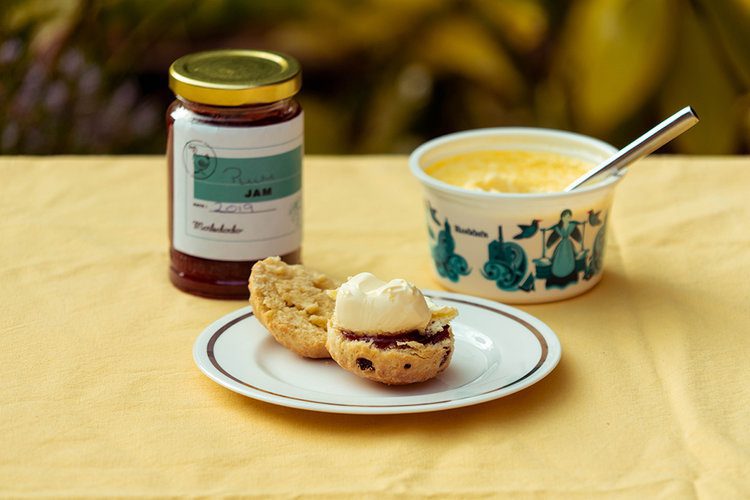 There you have it, your perfect addition to your afternoon or cream tea. 
Remember, proper afternoon tea etiquette is to keep those pinkies down and never bang your spoon on your tea cup!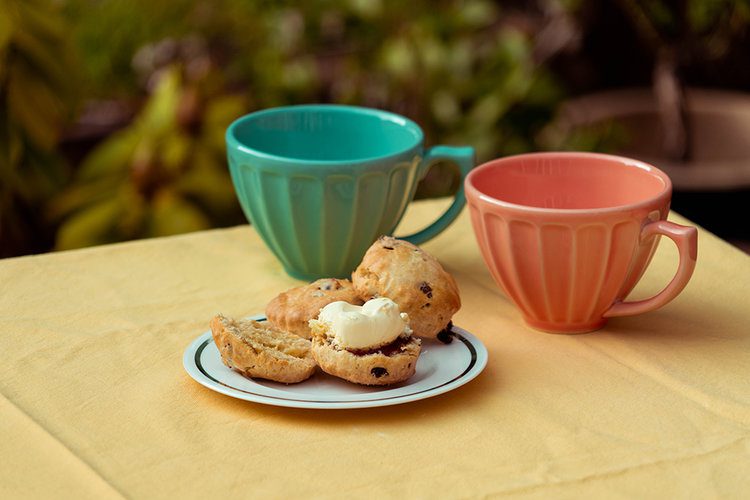 If you give these a try let me know how it goes. Tag me using @gabriellawisdom and the hashtag #postcardsfromhawaiiblog so I can share it on my Instagram.
Enjoy!
Aloha, Gabriella