Whether it's a staycation within the UK or you're coming from far and wide (post pandemic) a holiday/vacation to Cornwall in south-west England will be one of your best adventures in Great Britain. 
If you haven't already take a look at my previous travel guide for Cornwall, 8 beautiful places to visit in Cornwall part 1 and part 2 to learn about everything you don't want to miss on your trip. There's something for everyone from indulging on Cornish pasties and cream teas to riding waves and hiking to medieval castle ruins.
To help you prepare for your best trip to Cornwall I've put together this pinpointed packing guide for some key things that will make life so much easier on your holiday/vacation to the Cornish coast.
Wetsuit
One of the most ideal things to pack for a trip to Cornwall is a wetsuit as it's one of the top locations in the world for water sports. It will insulate you when the water is chilly and protect your skin from board rash so if you already have one this is definitely the trip to pack it.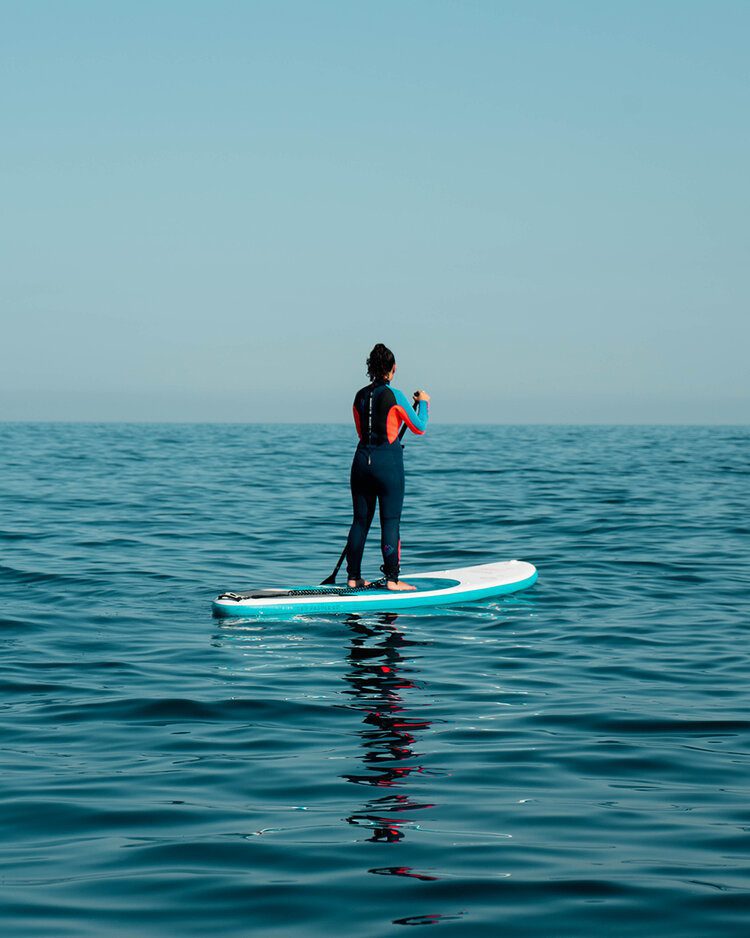 If you don't have a wetsuit, don't panic as you'll have plenty of options for renting them out at a low cost and some tourism companies include wetsuit rental in their prices – check ahead of time just to be sure. 
Swimsuit  
Unless you are going in the middle of winter and have no intentions of getting into the sea, the first thing you should be packing for a trip to Cornwall is your swimsuit. 
The beaches in Cornwall are the best I've been to in the UK. Golden sands + turquoise waters + warm sunshine = the perfect set up for very long and lazy beach days.
Whether you're jumping into a wetsuit and onto a surfboard, cooling off in the ocean, going for a swim at one of the many sea pools and lidos in Cornwall or laying out in the sun a swimsuit is a Cornwall staycation necessity.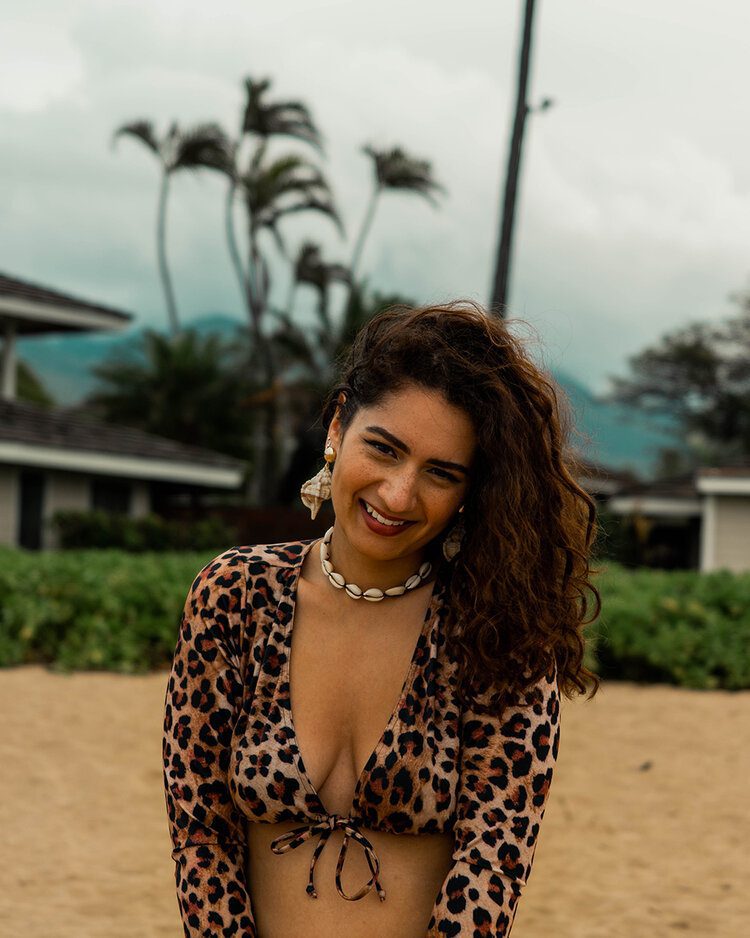 Of course you can wear whatever makes you feel comfortable and if that's not a swimsuit than I am here for you no matter what you choose. My message is more that if you do choose a swimsuit and it's time to purchase a new one look for one made from recycled fabric or even biodegradable (yah that's a thing now, I'm yet to try but I hear good things). I have a few swimsuits made from recycled plastic bottles and you would never know from the texture.
The most responsible thing is to use the swimsuits you already have though so as difficult as it is and I REALLY understand this one, please try to limit your purchases and use what you have.
Another tip for swimwear is to purchase interchangeable sets or reversible pieces for more options on your travels.
Dock and Bay towel/poncho
The most sustainable choice would be to pack a towel you already own but if you need a new one then I recommend one from Dock & Bay. Michael and I been using Dock & Bay products since 2018 for the following reasons:
All of their products are now made from 100% recycled materials.

They're part of the blue light card discount for NHS staff.

5% of their profits go to one of their partnered environmental charities. Their 2021 partner is WWF and if you purchase one of their two collaborative towels they will donate 20% of those profits to WWF.

They are compact and pack down much smaller than a regular towel.

They dry x3 times faster than a regular towel.

They're sand resistant so you can shake it right off.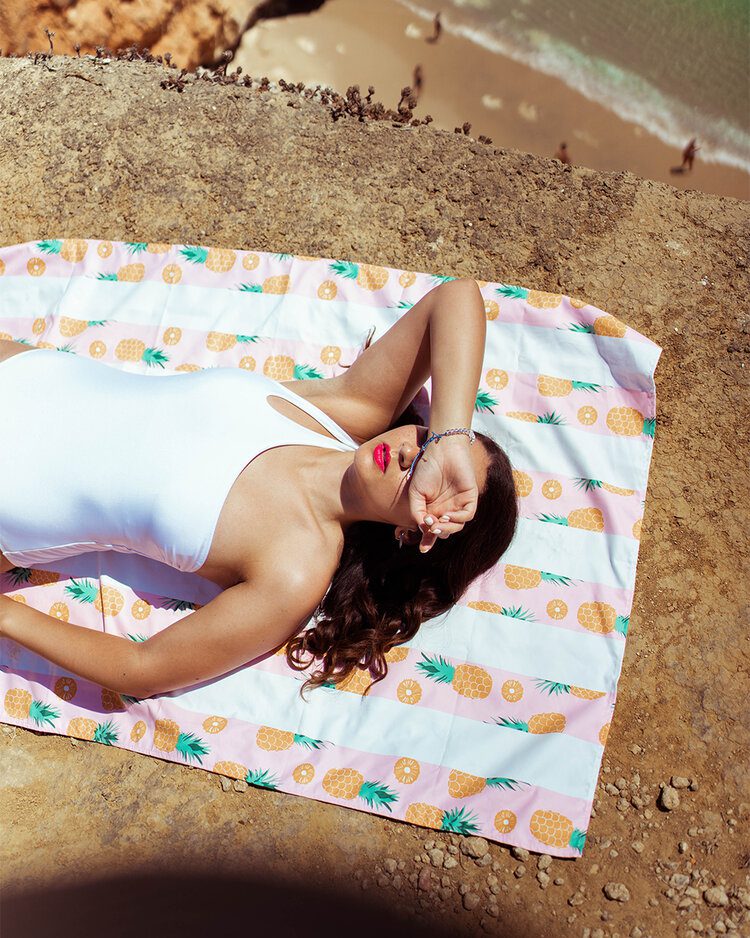 Along with one of the XL towels which are perfect for stretching out on to sunbath or to share with someone else for a picnic, the towel you absolutely need for a trip to Cornwall is one of Dock & Bay's ponchos.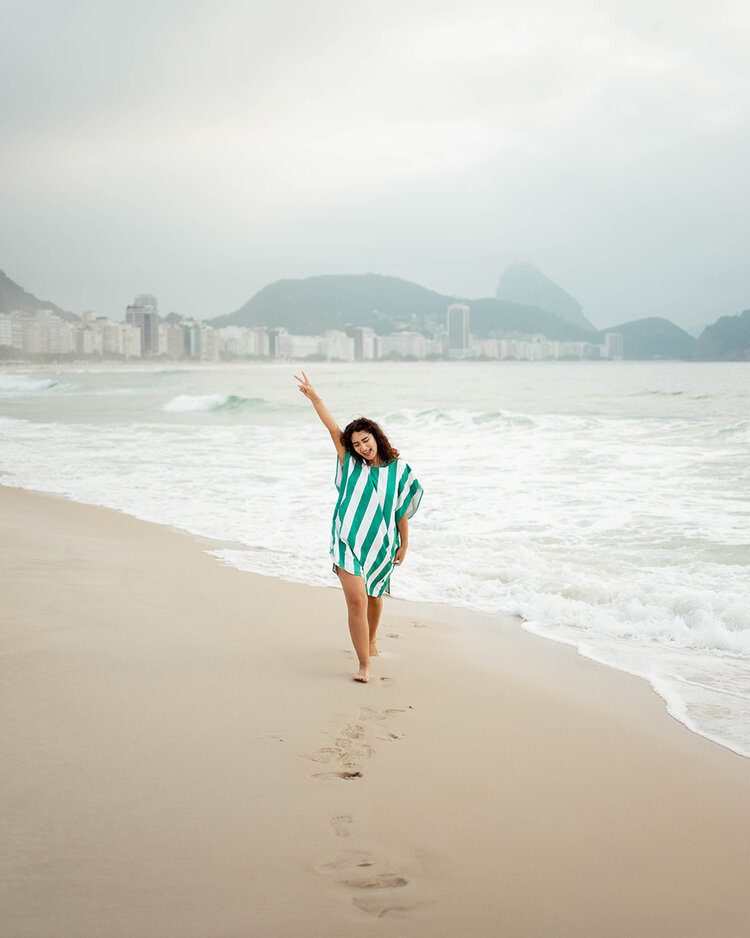 Their super absorbent towels are the best accessory for any waterspouts from surfing to kayaking and for hanging out on the beach. I forgot to bring mine and Michael could tell you I said "I wish I had my Dock & Bay poncho" every. single. day. As they're made from the same material as the towel they're just as absorbent and lightweight but the reason they're perfect for a trip to Cornwall is because they're big enough to get changed in and out of your swimsuit in public without revealing yourself to the world.
Dry bag
Dry bags are a must have for me when I'm going anywhere near the water for two reasons:
1. They keep your belongings together and dry on the beach, paddle board, boat etc. You can us it to store suncream, your phone, car keys etc.
2. You can pop your wet swimsuit and towel in it after you've changed and it will stop everything else from getting damp.
Look after your dry bag and it will see you through many years of travelling all over the world.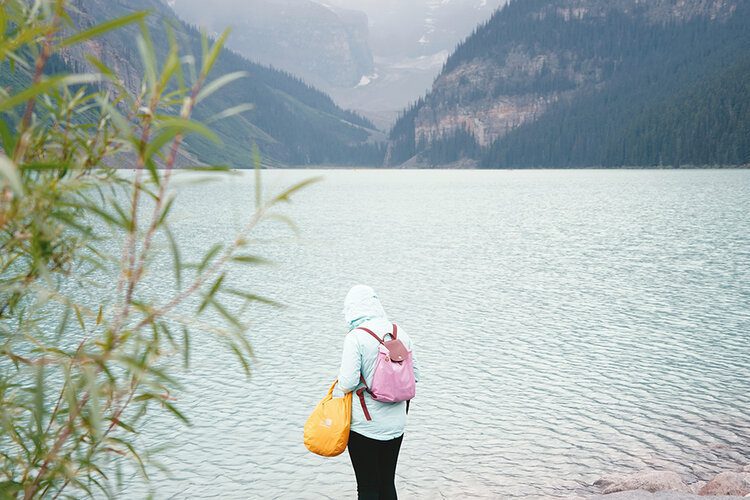 Sandals/trainers suitable for hiking 
The South West Coastal Path is the longest walking trail in England. At 630miles long it passes through Somerset, Devon, Cornwall and Dorset. Whether you're embarking on the full length or just enjoying parts of it, the trail is an opportunity to get some of that fresh sea-air in your lungs – the kind that people say will make you sleep better – to be at one with nature and enjoy some incredible views of the prettiest coastline in England.
The path is natural and therefore uneven so though it wouldn't be impossible to take it on in flip flops but it would be super uncomfortable. For this reason I think a pair of trainers, hiking boots or some bang-on-trend Dad sandals (like these ones from Dune) is something you need on your feet for enjoying long walks in Cornwall without the risk of rolling your ankle.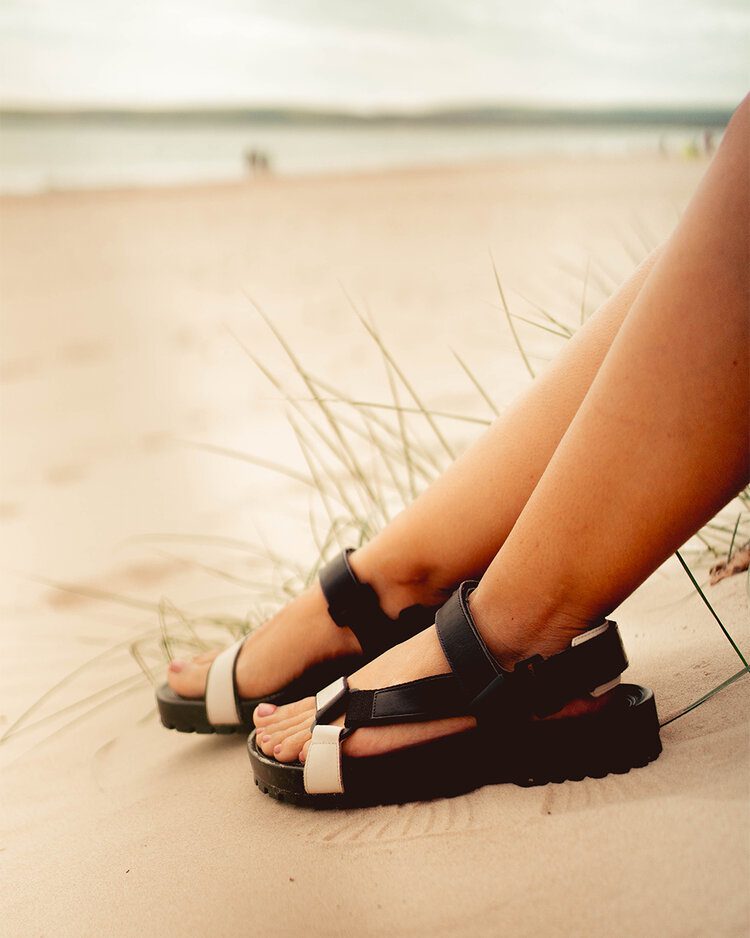 To prevent unnecessary waste make sure that when you purchase a pair of shoes or sandals they are high quality, made with care and meant to last. A comfortable pair of shoes is one of the most important things to me and something I value highly in the world (hence why I work with Dune) I believe an uncomfortable pair of shoes can ruin your day let alone your travels – and trust, I've been there. So look for shoes that are comfortable for you, sensible and versatile so you can enjoy them for years on your travels around the world. 
Biodegradable disposable BBQ
I don't know about you but BBQs along with Pimm's are my first thought when I hear the word summer. Was it even summer if you didn't have a BBQ? 
With over a million sold each summer in the UK it's safe to say disposable BBQ grills are a popular summer accessory HOWEVER safe they are not. Regular disposable BBQs are not-only single use but they are toxic, non-recyclable nor biodegradable. 
Of course we love the idea of being able to take a little BBQ out to the beach or the park to cook up a quick feast with friends and family under the sun so what's the alternative? It's pretty simple: a biodegradable disposable BBQ grill!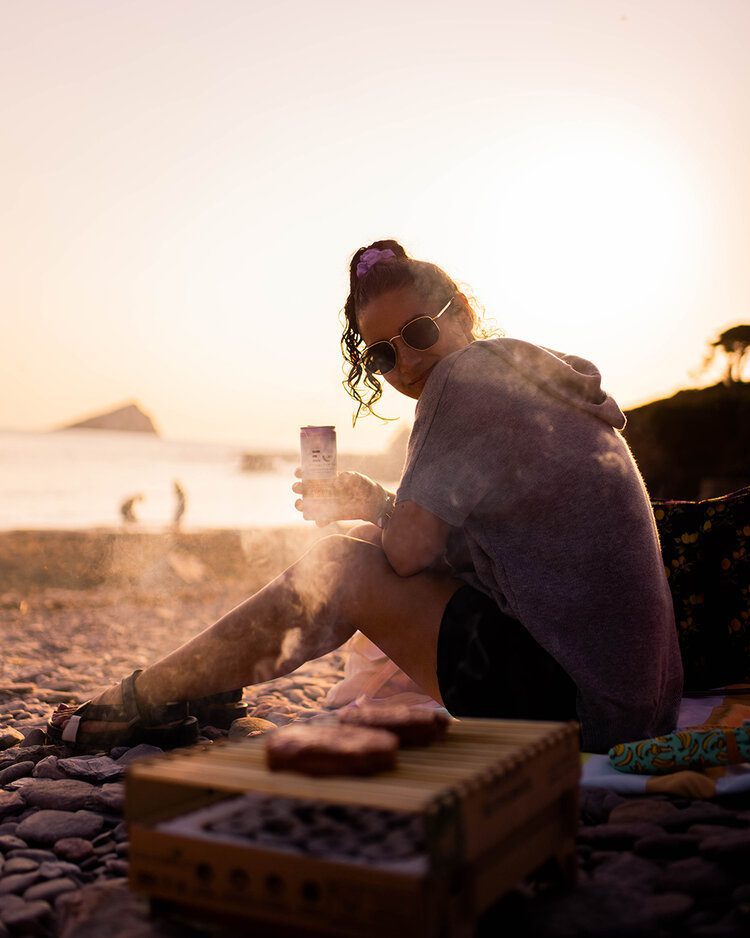 We purchased our sustainable BBQ grill from Casus Grill for the following reasons:
It's made from 100% natural materials: bamboo, lava stone, recycled cardboard and charcoal

Everything but the lava stone is biodegradable

Remove the lava stones and use on a fire, campfire or log burner – they are a neutral product that will return to earth when burnt

It's free from fossil waste
It lit quickly (out of the wind) and was ready to cook on within an hour. If you need to purchase a disposable BBQ try to choose a sustainable grill from now on to reduce your impact on our planet. I recognise they are more expensive and not everyone is in a position to buy one but I encourage you to make this choice if you are able to.
DO NOT leave any kind of disposable BBQ in an enclosed space, the carbon monoxide fumes are poisonous and may result in death.
Reusable water bottle
Stay hydrated kids, there are very few things in life more important than drinking water. Please don't go littering the earth with endless single-use plastic bottles to do this though, instead bring a reusable water bottle.
By law all licensed pubs, bars, nightclubs, cafes, restaurants, takeaway food and drink outlets, cinemas and theatres are required to provide tap water to anyone who (politely) asks for it. Though pandemic rules have made this a little difficult so be smart about it, it is absolutely acceptable to ask for your bottle to be filled with tap water so just think of all the money you'll be saving as well as plastic!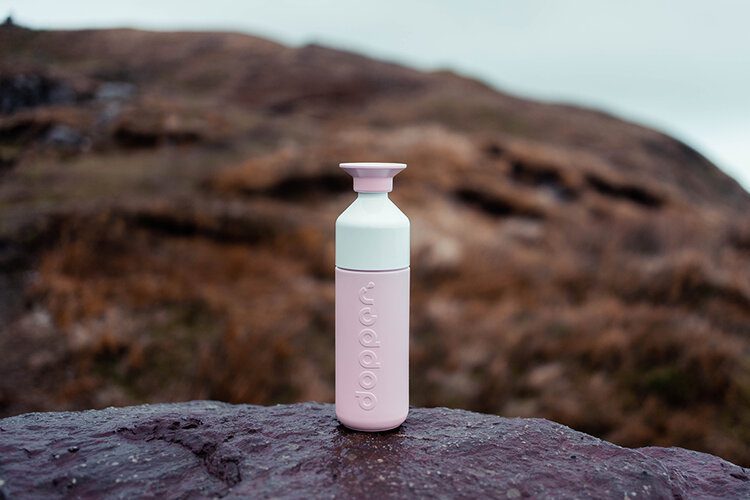 I always recommend a thermal one as most will keep cold liquids cool for 24 hours and hot liquids warm for 12 hours which is not only super handy on travels around the world but it also cuts out that nasty risk of plastic water bottles poisoning you when you leave them in the car to get warm.
My thermal bottle is from Dopper and if you're interested in why I love it so much you can read about here.
Waterproof phone case or camera case  
This truly depends on the kind of traveller you are. If you love to document your adventures, are outdoorsy or even clumsy then a waterproof case for your camera or phone will suit you on Manu of your travels, however if you like to be in the moment and reduce your screen time then this won't necessarily be an accessory you need on your packing checklist for Cornwall.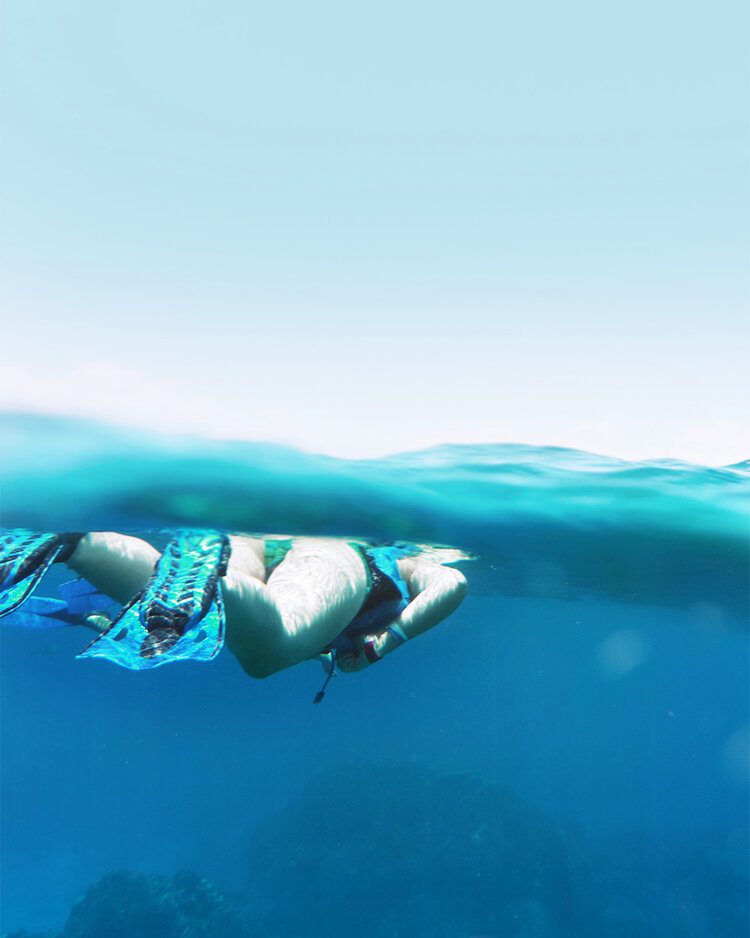 If you do want one, look for one that fits multiple phone makes and models so that you don't need to buy a new one when you get a new phone. 
Better still, though it is more cumbersome, invest in a waterproof camera case so that you have better quality photos and are less likely to need a new camera case as cameras last far long than phones. 
Reef-safe sun cream  
Cancer doesn't discriminate folks the sun will cause damage to everyone's skin so always protect it from harmful UV rays by wearing suncream/sunscreen/sunblock – whatever you call it, wear it!
Unfortunately chemicals that go into most suncreams to help protect us from the sun have harmful effects on creatures living in the sea so when we enter the water wearing sun protection made with oxybenzone and octinoxate they wash off and cause corals to bleach and die and when they die an entire ecosystems are destroyed. That means no more colourful reefs to explore on your travels.
Over 50% of our planet's coral reefs have been destroyed in the last 30 years due to Climate Change and pollutants. Next time you purchase sunscreen make sure it doesn't contain oxybenzone and octinoxate. Instead look for sunscreen that contains zinc oxide and titanium dioxide, these are not linked to coral bleaching and will still protect your skin from harmful UV rays.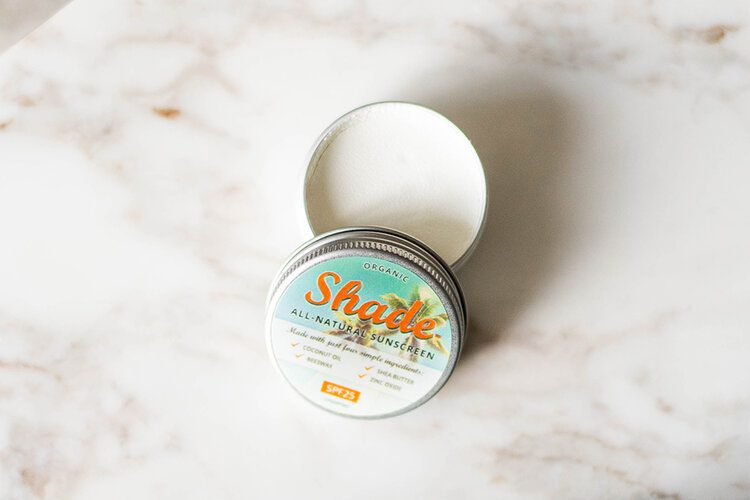 You may be thinking, but Gaby I won't be exploring tropical coral reefs in Cornwall so why is wearing a reef-safe sunscreen important? Our oceans are connected and whether you're swimming in Cornwall or Mauritius once you're in the water those chemicals are casing harm to something in our global waters so please try to purchase reef-safe suncream when your current one runs out.
I have been using Shade – sold through Coconut & Cotton – as it is a natural suncream that is free from any harmful chemicals plus the package is plastic free and reusable.
Other reef safe suncream brands I use (but have reduced as they are sold in single-use plastic bottles) are Australian Gold and Hawaiian Tropic.
Raincoat
Though for the most part the weather is beautiful in Cornwall the weather can drastically change should a storm roll in from the Atlantic. Whilst in Cornwall towards the end of September the weather went from shorts-and-tshirts weather to wet, windy and cold overnight. 
To be prepared pack a raincoat no matter the time of year you're going – after all it's not the weather than can hold you back from having a good time it's how you dress for it.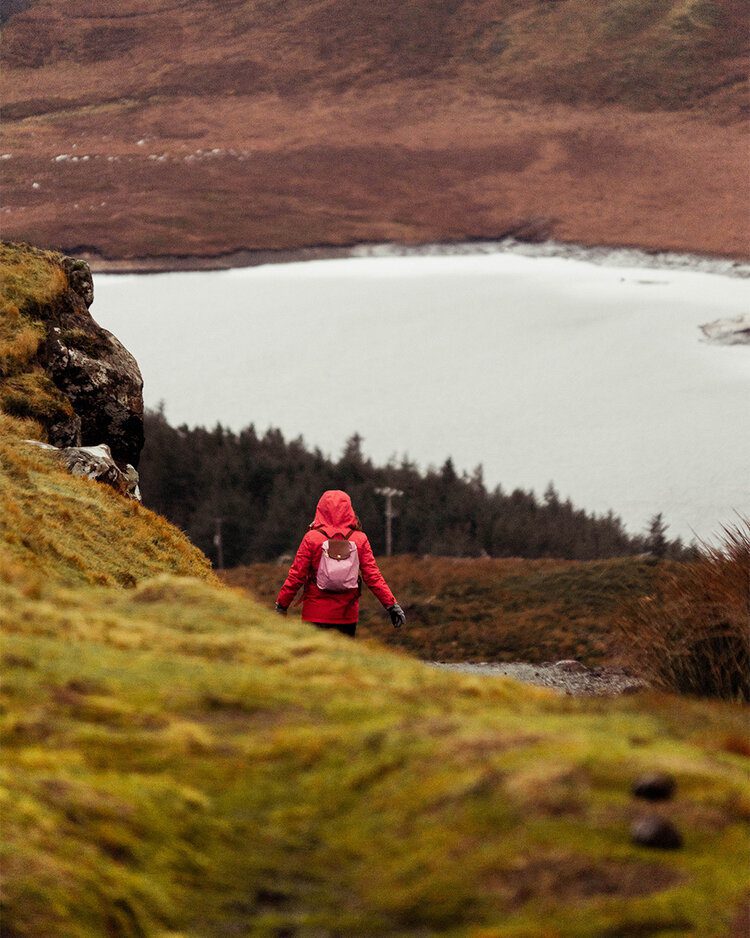 If you don't own a good waterproof coat look for one with taped seams for extra protection from wet weather. I've had my Joules one for years and it has seen me through freezing cold and wet conditions in Scotland so I highly recommend it but you don't have to spend heaps on a rain coat, Michael has one from Mountain Warehouse which was much cheaper and it saw him through the same weather.
Looking for a raincoat with taped seams will ensue that coat is more durable which means will have better longevity that ultimately means it's a more sustainable way forward than buying endless cheap raincoats or worse single-use plastic ponchos.
.  
Do more on & for the planet, Gabriella
As an Amazon affiliate I may earn from qualifying purchases.