Anyone for Pimm's?
Pimm's No.1 Cup was created by James Pimm in 1840. It's a gin-based spirit that is mixed with lemonade, ice, mixed fruits and mint. Pimm owned an oyster bar in London where he served up Pimm's No.1 Cup as a digestive aid in a small tankard, which is how the drink got its name.
Pimm's No.1 Cup or known informally as just Pimm's, is Britain's favourite summer drink. It is famously served at some of England's biggest summer events such as Wimbledon and the Chelsea Flower Show and is a staple at any summer wedding, BBQ, cricket match or garden party.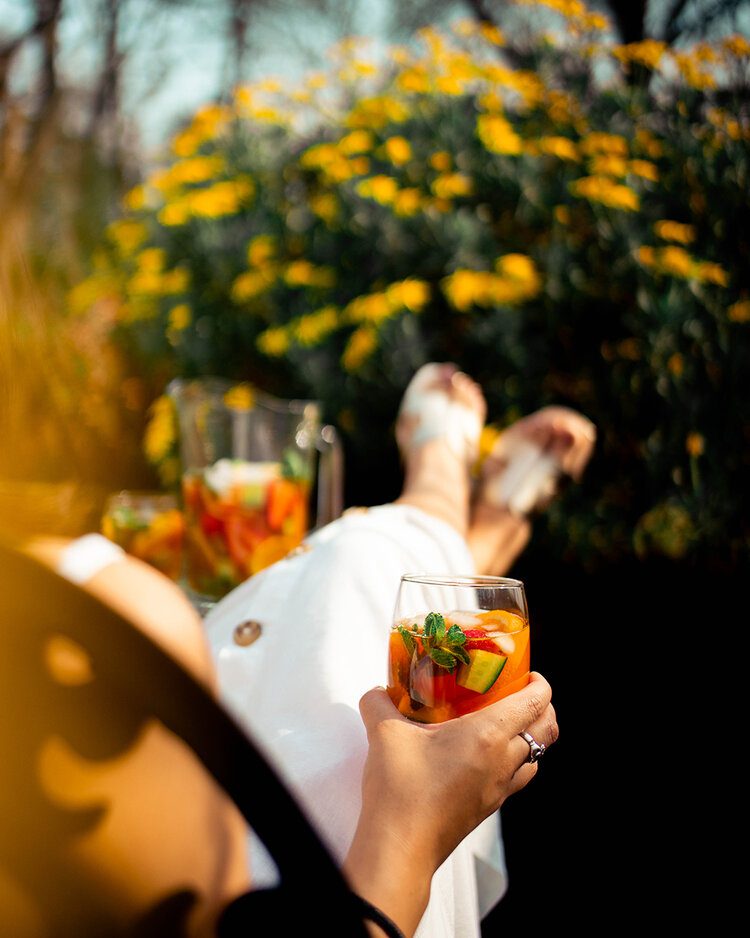 No other cocktail represents the Great British Summer better than Pimm's, so to help you bring a little British summertime sophistication into your home here's how to make the perfect pitcher of Pimm's No.1 Cup!
This recipe will serve 4 glasses working off the ratio of 50ml of Pimm's to 150ml of lemonade per person. When making Pimm's No.1 Cup, the ratio to lemonade is 1 part Pimm's to 3 parts lemonade.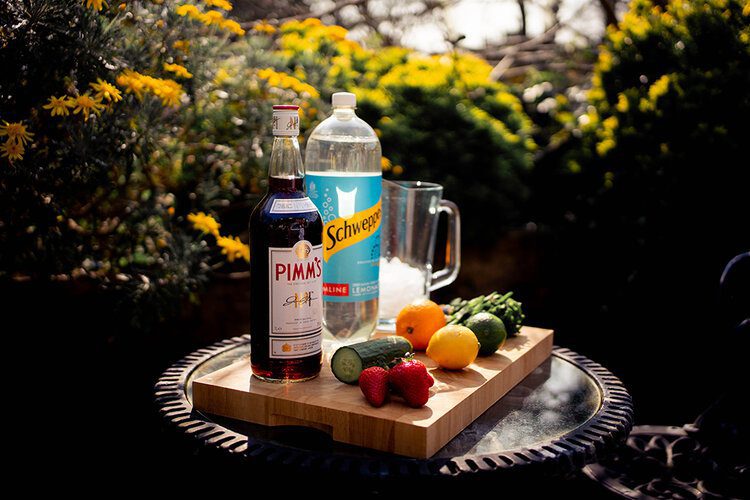 Ingredients 
200ml Pimm's No.1 Cup
600ml lemonade (clear and carbonated)
1 orange
1 lemon
1 lime
1/2 cucumber 
3 strawberries
A handful of fresh mint leaves
Ice cubes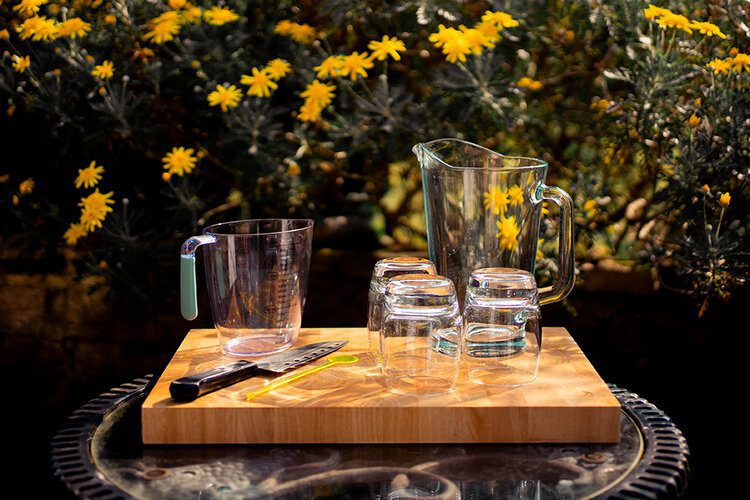 Equipment
Pitcher or jug, preferably clear so you can see all the colours of the fruit
Glasses
Stirrer (this could literally be a spoon)
Chopping board
Sharp knife
Measuring jug
Method 
1. Slice the orange, lemon, lime and strawberries.
2. Chop up the cucumber into chunks.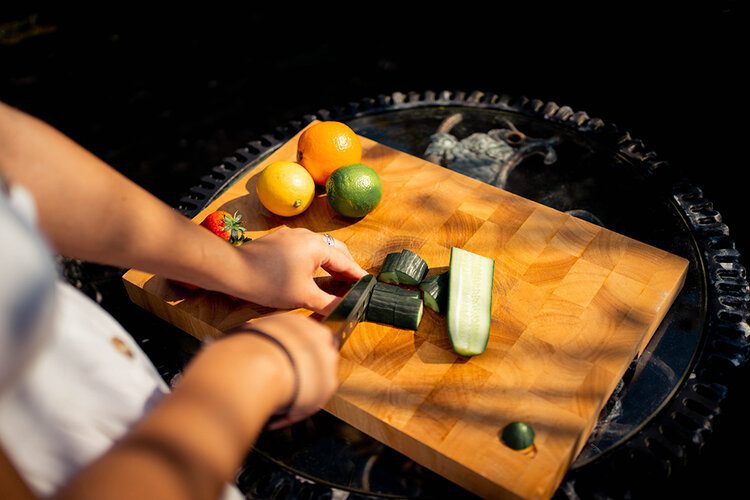 3. Cut off the excess stalks from the mint leaves.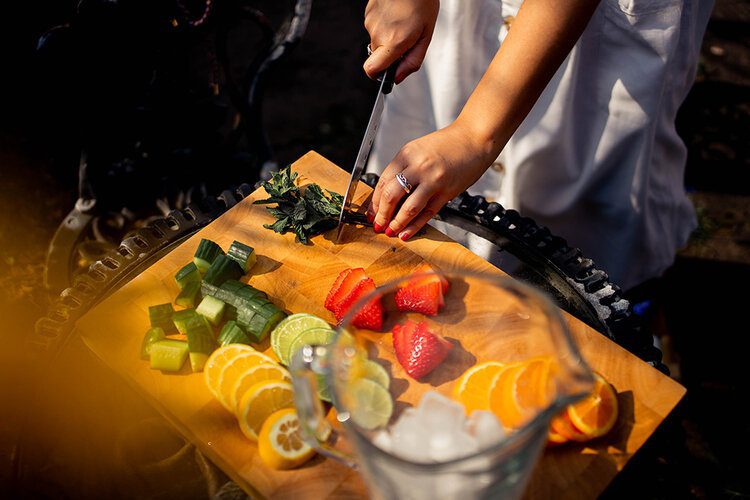 4. Fill your pitcher 1/3 of the way with ice.
5. Add the fruit and mint leaves. Before adding the mint leaves, give them a little smack with your hands. This warms up the mint and starts to extract the oils so that they can infuse your drink.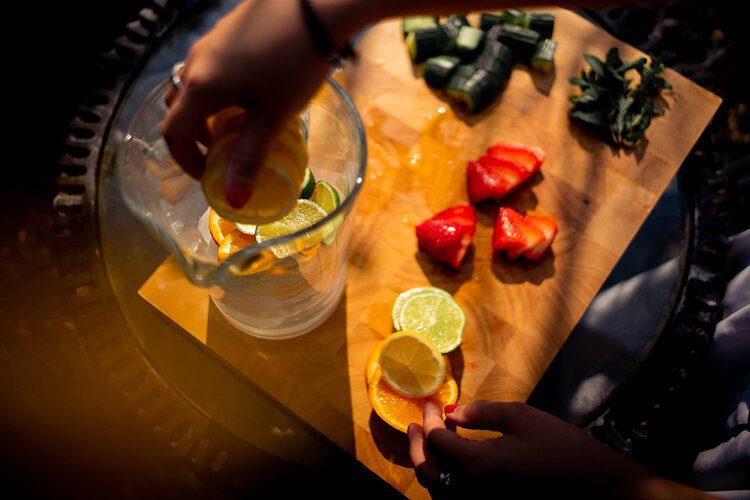 6. Measure out your Pimm's Cup and pour into the pitcher.
7. Measure out your lemonade and pour into the pitcher.
8. Take your stirrer and stir to combine the Pimm's Cup and lemonade whilst evenly spreading out the fruit and ice.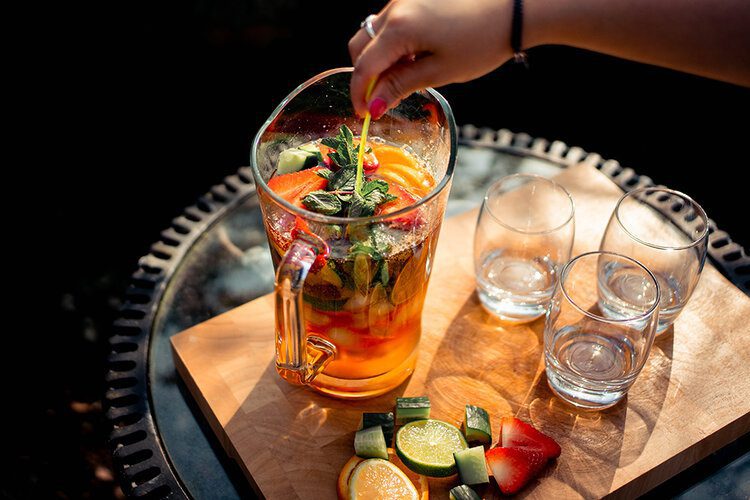 9. It's ready to pour and serve, chin-chin!