It's no secret that matcha is so hot right now, it's what everyone is drinking! Aside from its elite status as bloggers' #1 drink, what are the actual benefits of drinking matcha? Well, organic matcha powder contains high levels of vitamin A, C and K, folic acids, potassium and iron. It helps to improve your immune system, aids weight loss by boosting your metabolism, it's rich in fibre, lowers cholesterol levels, improves muscular and neurological functions, it works as a natural detox and contributes towards the maintenance of your bones. 
Wow, right?! No wonder Chinese Buddhist Monks have been drinking the stuff since the 7th century. That's 14 centuries of intelligent tea drinking that we are only now getting onboard with because it makes a good photo – it's a mad world we live in! Anyway, here I am jumping on the bandwagon for you all.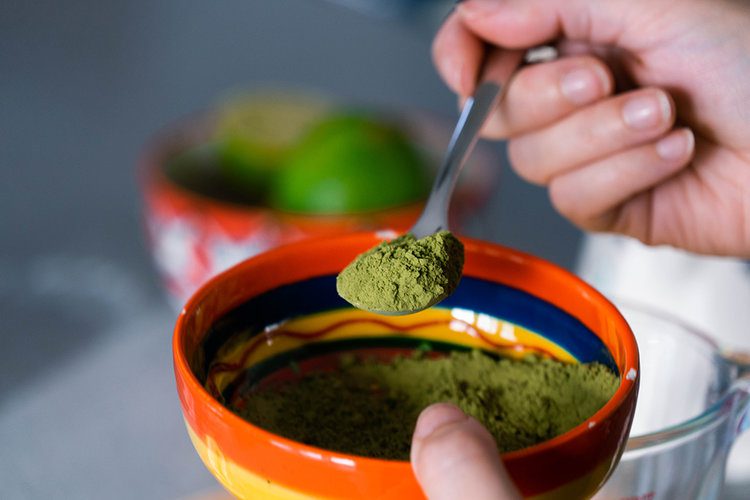 This simple recipe only has three ingredients, which means it's cheap, easy and quick to make. Plus, just like matcha, the remaining ingredients, orange and lemon/lime juice, are packed full of vitamins A and C and therefore also help with weight loss, digestion and boosting immunity. It's these ingredients that make matcha taste better too, let's face it matcha is an acquired taste. So if you like the health benefits of matcha but want to know how to make matcha taste better the additions of vitamin rich ingredients such as lemon, lime and orange will help make matcha more appetising.
The first time I tried matcha was in Tulum, Mexico. It was here that inspired my previous blog post for an Açai smoothie bowl recipe, which you should also check out if you're interested in getting more fruit into your diet that both looks and tastes great. I digress, so it was at Matcha Mama that I first tried matcha and I hated it! The weather was crazy hot so I thought it was a good idea to order a cold brew matcha… It smelt like the food I used to feed my sea monkeys and if I had ever tried it, I'm pretty sure that's what matcha tastes like.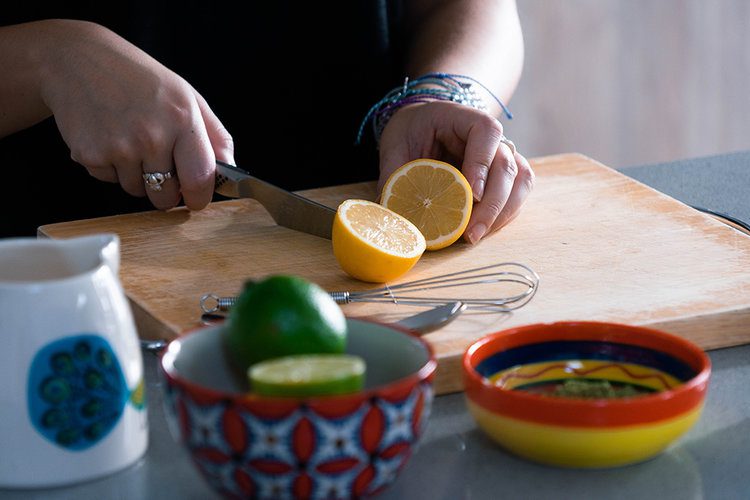 So why am I sharing a recipe that has matcha in it? Because I've found a way to receive all the health benefits of matcha whilst disguising the taste of it! It's not unlike hiding your dog's medicine in their food! Yes I just made that comparison, moving on…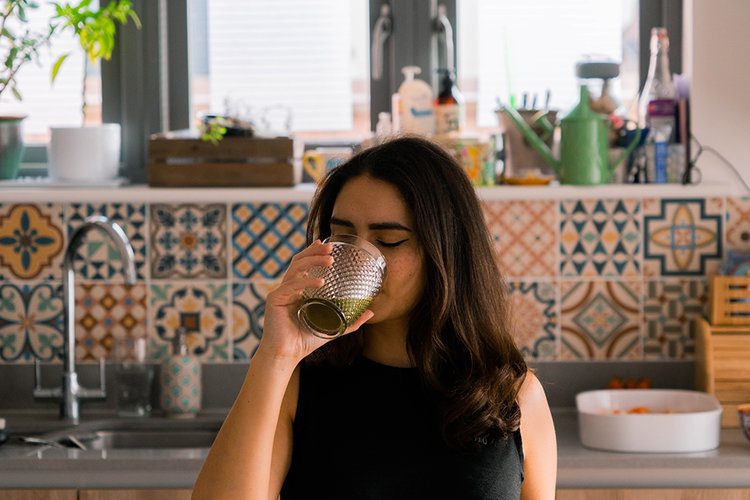 Aside from it being good for you, it's sure to wake you up! Thanks to its zingy taste it's going to give your tastebuds a jump start. It's only little, so you can chase your morning coffee down with it or knock it back in the afternoon for a little pick me up.
The recipe below makes one 100ml shot.
Ingredients
The juice of 1/2 lemon or lime
(Heads up, it's a real zinger! In experimenting to make this recipe, I tried it with both lemon and lime juice because it's really tangy. If you don't mind sour then go for lemon, if your want to take a little of the bitterness out, try lime juice).
90ml orange juice
1tsp matcha green tea powder
Shop the exact matcha powder I use from amazon with the link here.
Equipment
Chopping board
Sharp knife
Citrus juicer
Measuring jug
Small whisk
Teaspoon
Method
1. Slice either the lemon or lime in half.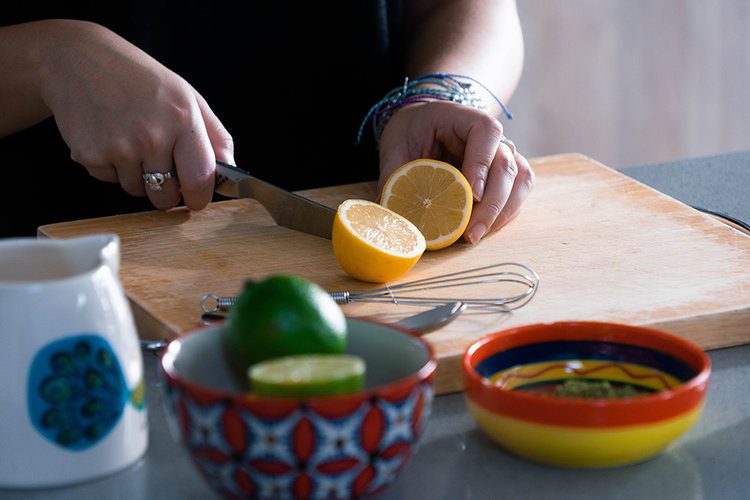 2. Squeeze the juice from one half using the citrus juicer.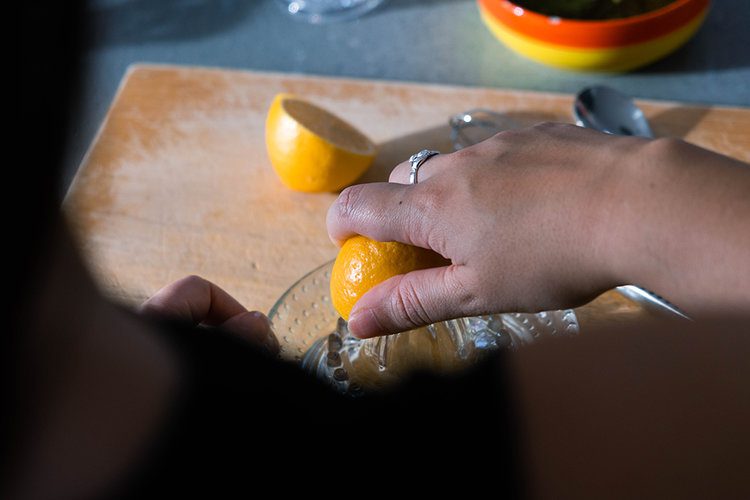 3. Tip the juice into a measuring jug.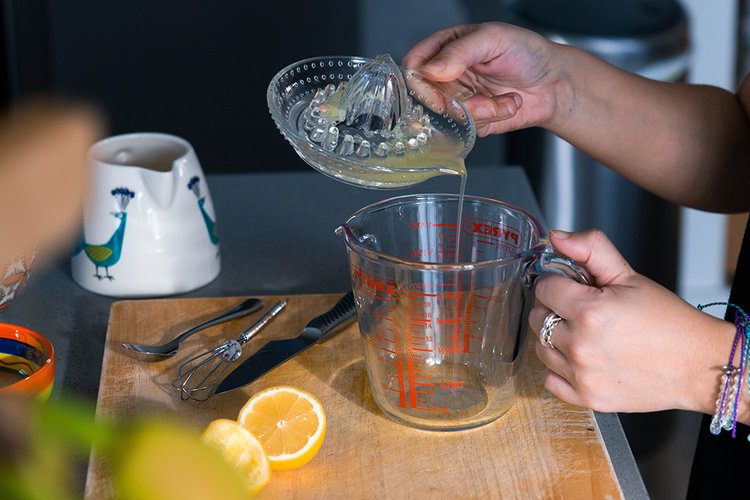 4. Measure out 1tsp of matcha powder and tip into the measuring jug.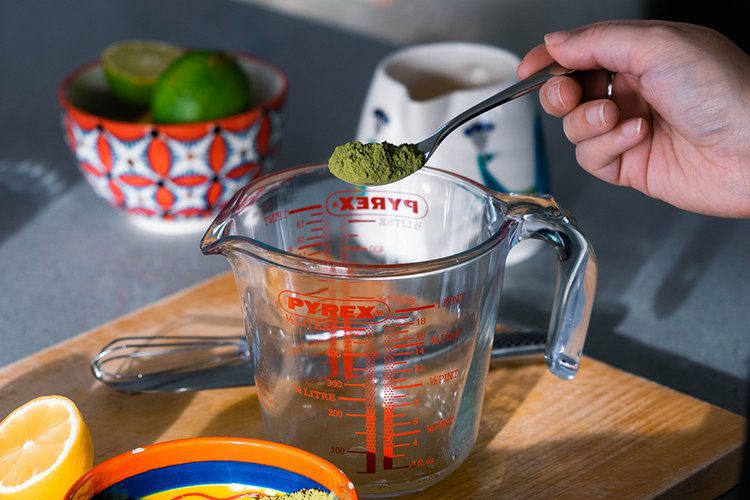 5. Whisk until both ingredients are combined without lumps. It only takes a minute (girl) – sorry I've spent a lot of time with Michael's Nanny watching Take That videos recently.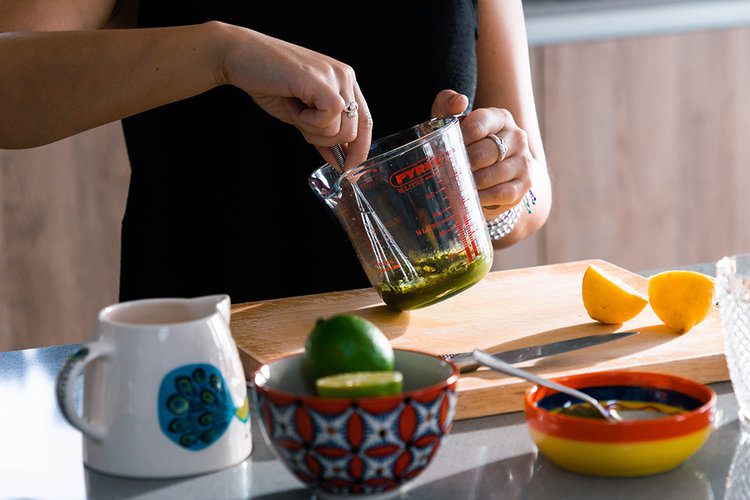 6. Top up the mixture to 100ml with orange juice.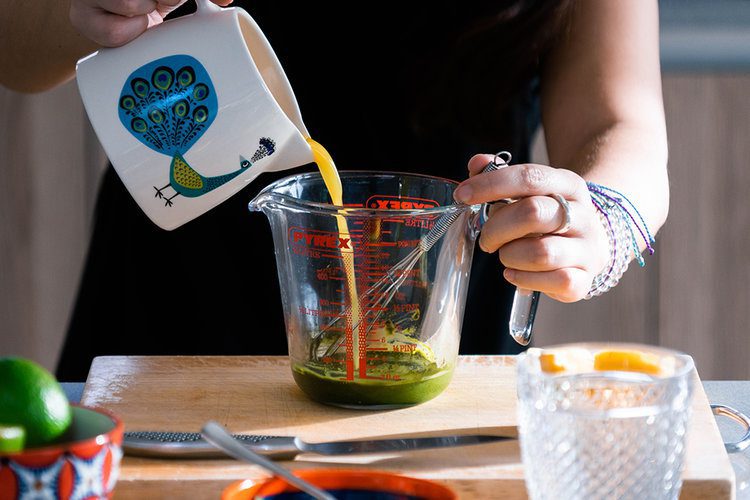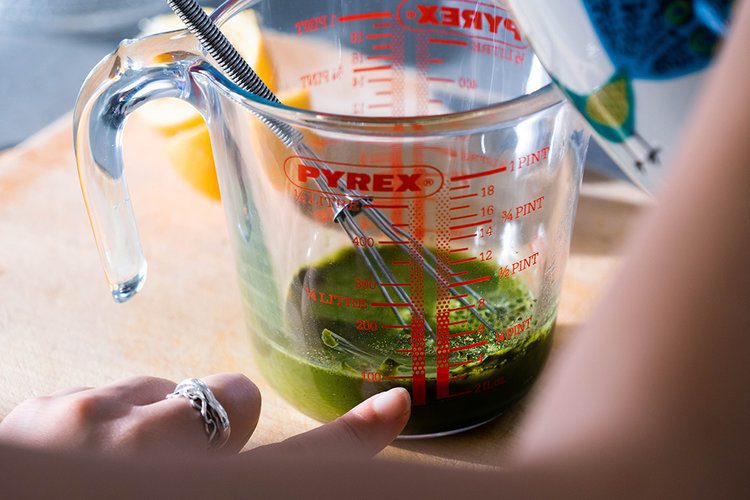 7. Give it a quick whisk again to mix together.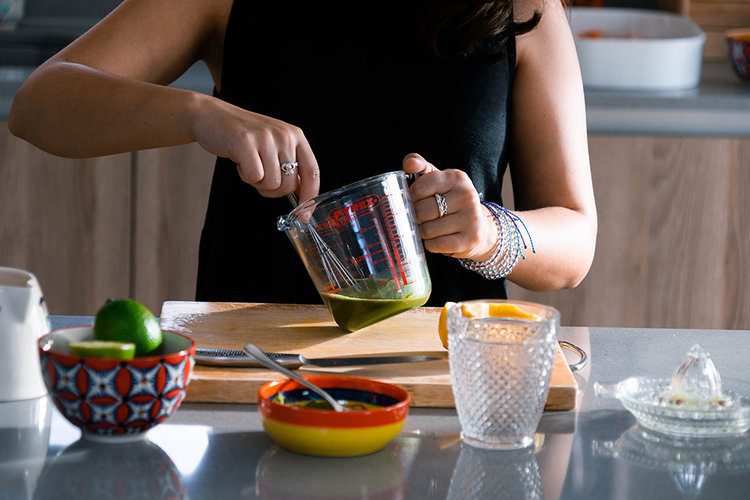 8. Pour into a glass to serve if you're fancy or down it from the jug if no one is watching you. (Someone was watching me).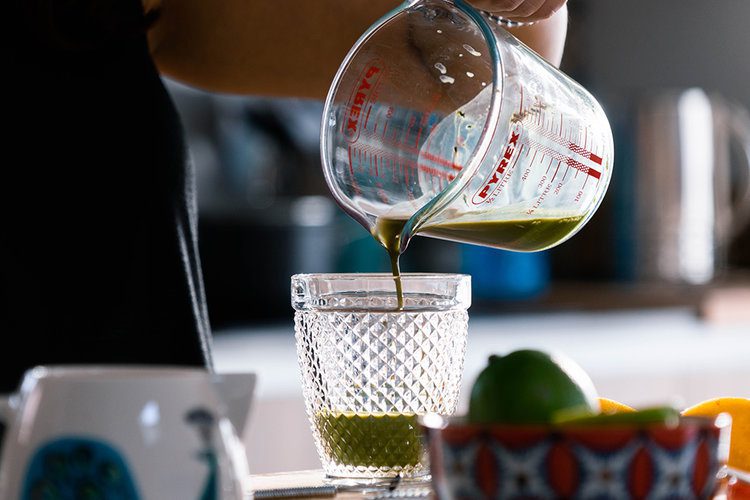 When you're done, don't throw out the lemon rind – waste not, want not! Pop it in your water bottle for the day or in a glass of water. Lemon infused water will help your metabolism throughout the day.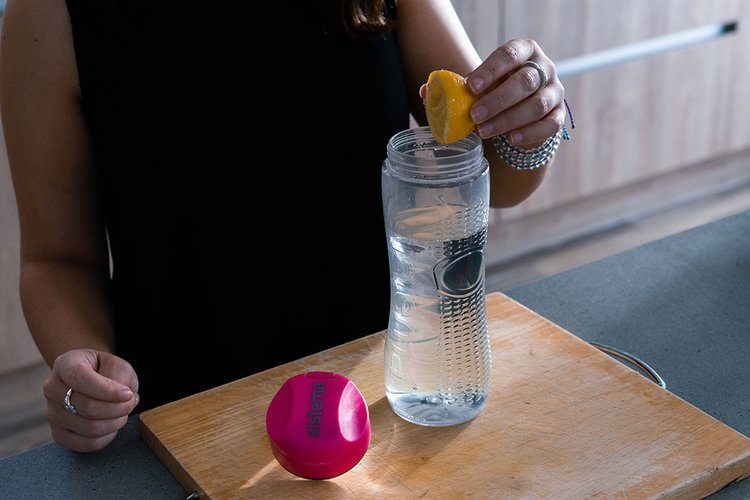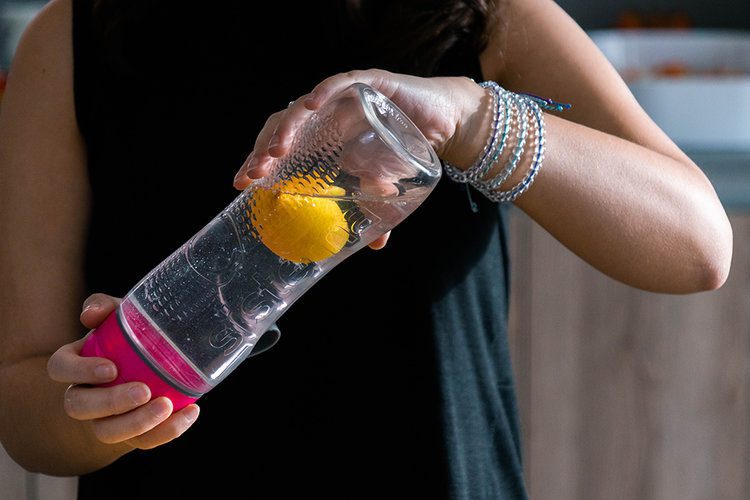 .
If you give this a try let me know how it goes. Use the hashtag #postcardsfromhawaiiblog so I can see it! 
Enjoy!
Aloha, Gabriella 
.
*Disclaimer: As an Amazon Associate I earn from qualifying purchases but please know that I recommend the product above from personal use.