In this list of 10 free museums and galleries to visit in London I'll be sharing where you can find each one, what you can expect to see there and why you should make the effort to go.
Visiting London doesn't have to be as expensive as one might think. A cultural trip on a budget is entirely achievable as so many, if not most, of London's public galleries and world-renowned museums are free to visit.
Bring a sketch book or a camera, get your creative juices flowing, sit and soak it in. Question everything and nothing at all, make notes. Bring a date, go alone or suggest a school trip? Study perspective, gain a new one, love what you like and learn what you don't. Bee-line for your favourite artwork, get lost in others. Get close but not too close. Laugh at some, cry at others, feel the emotions of the person who created it, feel even deeper for the person in it. Celebrate our triumphs and hold accountability for our mistakes. Learn something new, forget it in time and visit again – for free.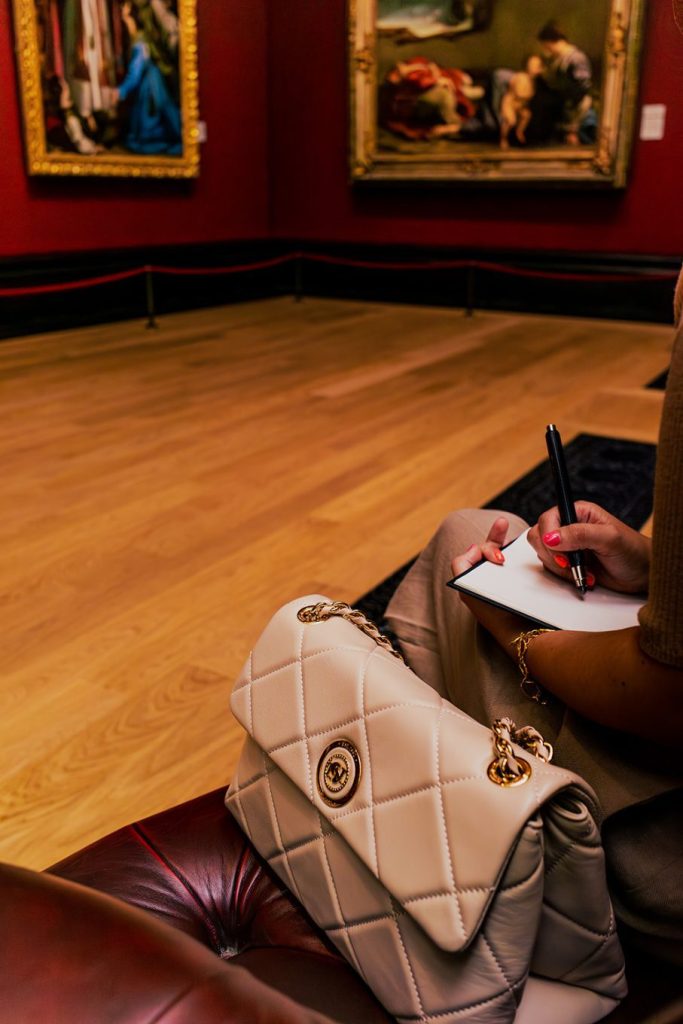 According to museums.eu 6 of the top 20 most visited museums in the world are located in England and all six of them are in this list of top 10 free museums and galleries to visit in London.
One of the most gorgeous things about living or visiting London is the amount of galleries and museums that you can visit for free. Unlike Paris where you have to be an EU citizen under 26 years old to visit for free or anywhere in the US or Canada where you have to pay for everything, London celebrates the arts like no where else I've been and encourages you to visit often.
You don't have to be from the UK – or Europe – or under/over a certain age to visit these 10 museums and galleries in London for free. Perhaps it's because the British Empire stole most of what's on display… (you bet I went there) either way, the contents are for the people and I for one am very grateful that we can all enjoy the works of art and artefacts without paying for a ticket to enter. 
Here's my top 10 free museums and galleries to visit in London:
1. Victoria and Albert Museum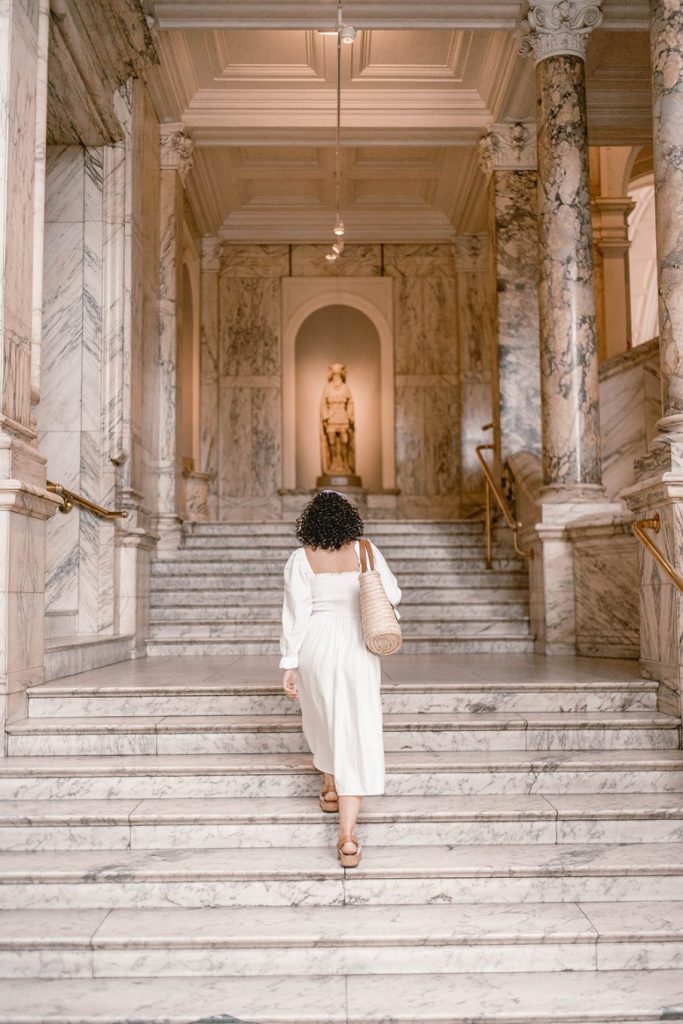 Where is the V&A located in London?
The V&A is located on Cromwell Road in South Kensington, West London. You can find it right next door to the Science Museum and the Natural History Museum.
The closest tube station to the V&A is South Kensington on the Circle, District and Piccadilly line and is about a 5 minute walk.
The entrance on Exhibition Road is step-free and wheelchair accessible.
How to get free entry to the V&A
No ticket booking or timed entry is required to get into the V&A. Simply walk on in via their grand entrance on Cromwell Road or through the side on Exhibition Road.
What is there to see in the V&A?