Our trip to Boston came about because we wanted to holiday/vacation with our friends from Canada. They had the idea of road tripping down from the east coast of Canada to Boston so we flew over there to meet them. We then headed on to New York City, which you can read about here, New York City, USA itinerary.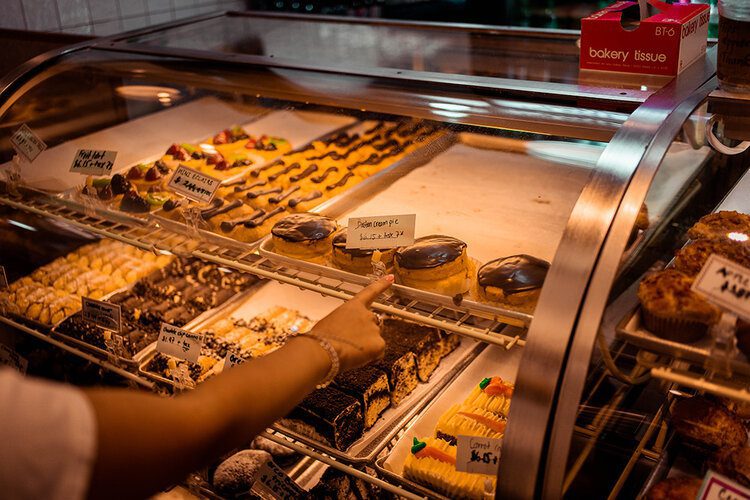 In total we had six nights, but a late arrival and early departure meant that we only had five days in Boston. Without tooting my own horn (which I completely am by the way) I would say we did a really great job of seeing what Boston had to offer. In those four days we learnt way more about the American revolution and civil war than I ever thought we would, rooted for the Red Sox at Fenway Park and ate enough chowder that I was probably about 70% Gaby and 30% soup by the end of our trip.
Day 1
Flight from London to Boston
Check into Aloft Marriott hotel
Day 2
Fenway Park
Red Sox baseball game
Day 3
Old Town Trolley Hop-on-hop-off tour
MIT (Old Town Trolley)
Cheers Bar (Old Town Trolley)
Boston Common and Boston Public Garden (Old Town Trolley)
Boston Public Library (Old Town Trolley)
Boston Tea Party ships and museum
Day 4
Harvard University tour with Hahvahd
Quincy Market
Faneuil Hall
Day 5
Freedom Trail walking tour (part 1/2) with National Parks Service
Old State House Museum
Quincy Market
Freedom Trail walking tour (part 2/2) with National Parks Service
Harpoon Brewery
Day 6
Civil rights walking tour with National Parks Service
Quincy Market
Souvenir shopping
Day 7
Amtrak train from Boston to NYC
Fenway Park
As you read this you will come to learn that Boston holds a lot of firsts. The first largest public library, the first city park, and Fenway Park is no exception. Fenway Park has been home to the Boston Red Sox – Boston's Major League Baseball team – since 1912 and was the first MLB ballpark, making it the oldest.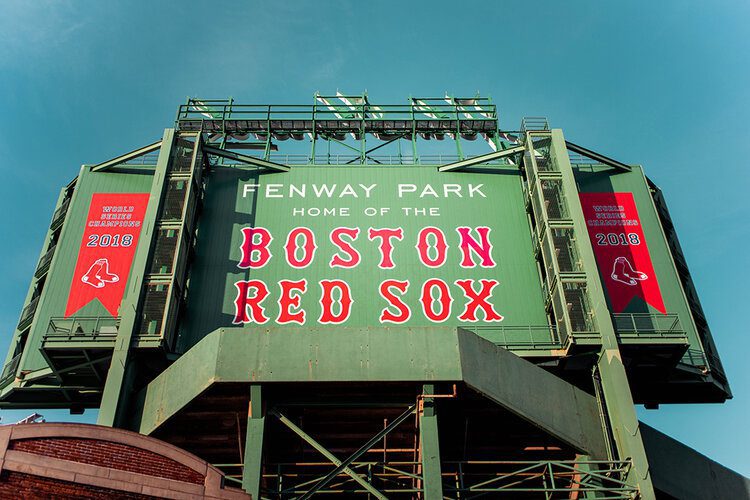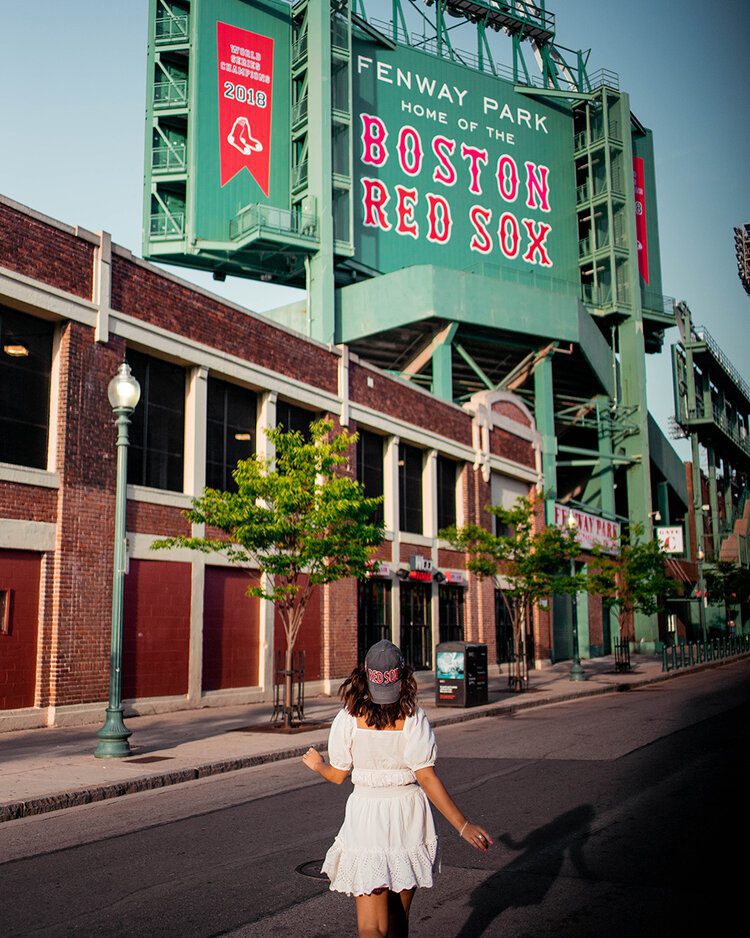 PFH Interesting Fact: Given the context of this one, it is not a fun fact – Fenway Park opened the very same week that RMS Titanic sank and therefore received very little coverage in the media.
Ticket Costs
For information about buying tickets, click here.
Old Town Trolley hop-on-hop-off tour
I believe the best way get to know a city is by foot, but of course that isn't an option for everyone so I understand that it is an ideal mode of transportation for seeing a new city. As I mentioned we were travelling with friends who love hop-on-hop-off tours so I found Old Town Trolley who are top rated on Trip Advisor. They have 18 stops, all of which you can see here.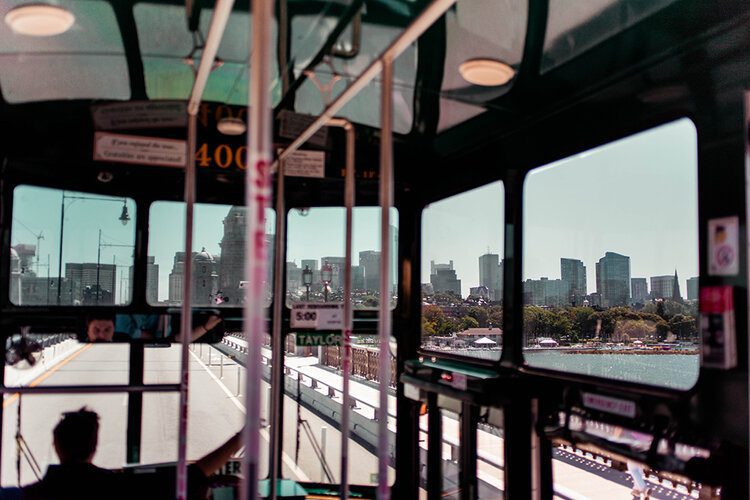 Of the 18 the following were the stops we got off to explore further:
MIT

Cheers Bar

Boston Common and Boston Public Garden

Boston Public Library
Cheers bar
Altogether now, "Where everybody knows your name"…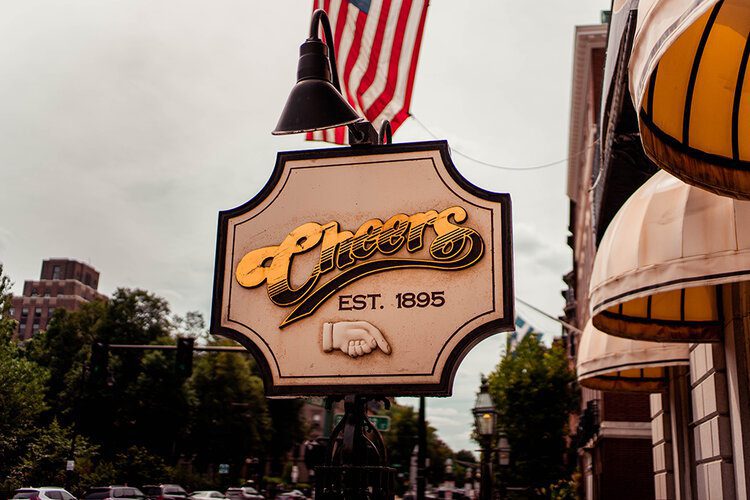 The Cheers bar on Beacon Street might look like the bar from the outside but heads up, don't expect the interior. Inside you will find a large gift shop with a great selection of Cheers merch and a "set bar" which means it's a bar that looks like you're on the film set of Cheers, except that the bar actually functions, but it's surroundings aren't the same as the actual set of Cheers.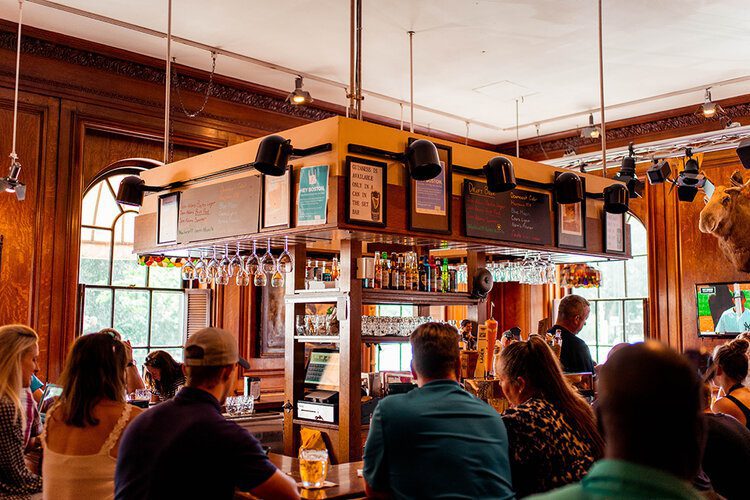 Pick up some merchandise and grab a beer if you're a hardcore fan but if not, head somewhere else as it gets very crowded here.
Boston Common and Boston Public Garden
Opening in 1634, Boston Common – located in downtown Boston – is the oldest city park in the United States. 
Located opposite Boston Common, Boston Public Garden is also a first of its kind: established in 1837, it was the first botanical garden in the United States.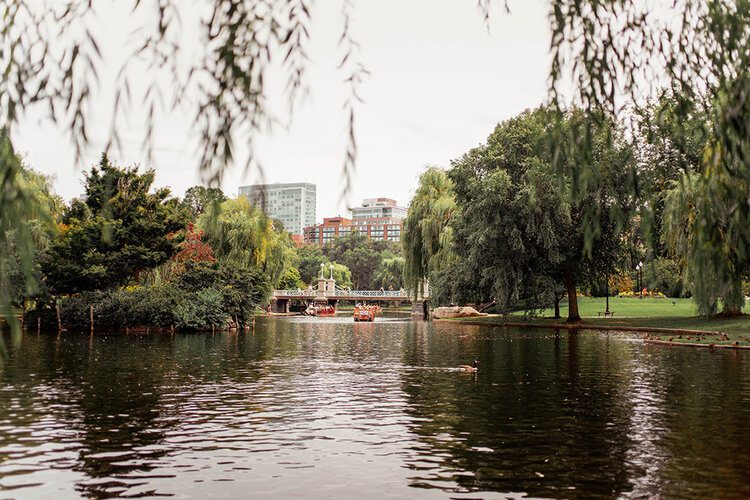 There are two centuries between these two parks and the eras of their creation shine through their design. Boston Common was designed with practicality in mind: it had walkways that made travelling across town easier, and it was used for grazing livestock. Boston Public Garden however was decorative and representative of Victorian flair. The pathways were meant for strolling and appreciating nature.
Both are popular spots for both tourists visiting the city and locals seeking a break from the day-to-day. 
Opening hours
The parks open every day from 6.30am – 11pm but are open to pedestrian access 24 hours a day.
Boston Public Library
In the late 1800s, the Boston Public Library was the first large free municipal library in the United States. It is home to some of the world's most famous pieces of work such as a collection of William Shakespeare's first editions and Mozart's original scores. The 2018 figures for the library showed that they have over 23,421, 600 items in the library's collection.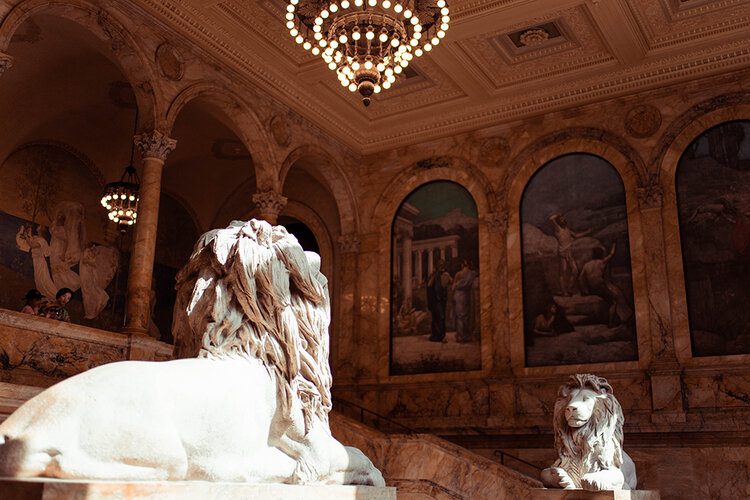 Those stats also show that in that one year the library received 3,590,293 visitors, but if you are one of them, be mindful of the people working and studying and be respectfully quiet as you gaze up at the beautiful architecture and admire their staggering collection of written pieces.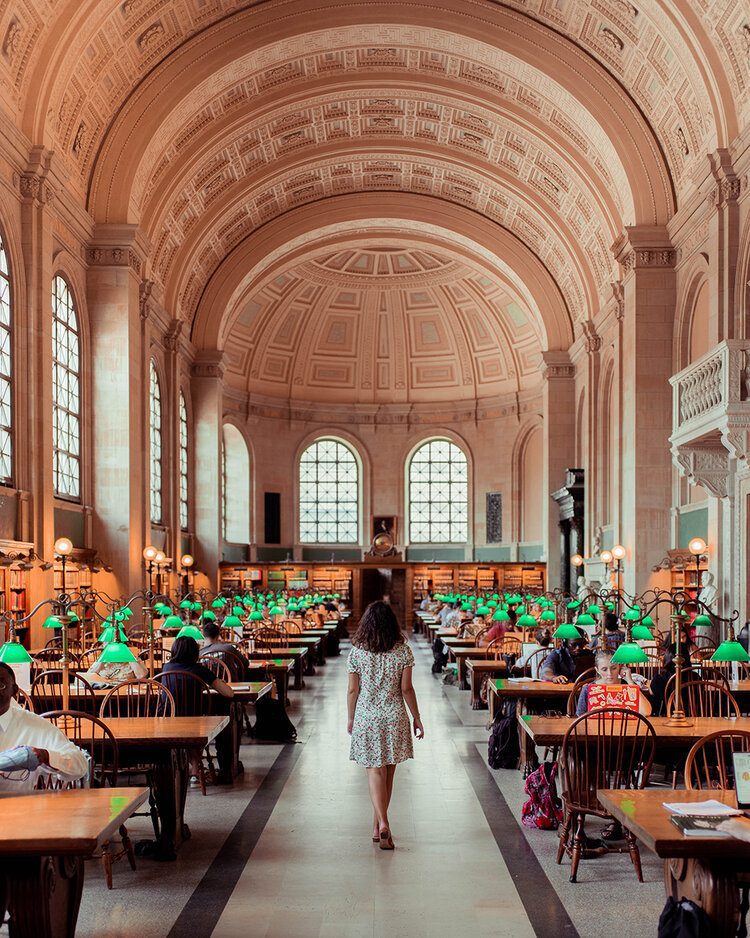 Opening hours 
Monday – Thursday 9am – 9pm
Friday – Sunday 9am – 5pm
Open every day excluding these dates.
.
I'm not entirely sure that I would recommend doing this particular tour, it didn't offer much information about Boston or the drop off points whilst en route and although the free and discounted access to local museums and attractions are useful, I'm not sure that it justifies spending the money on the Hop-on-hop-off ticket.
Opening hours
9am is the first pick up and 5pm is the last of the day.
Ticket costs
$41.54 per adult 
$22.64 per child aged 4-12yrs
Under 4yrs go free
Ticket includes complimentary admission to the Old State House Museum and Dreamland Wax Museum.
Order the tickets online here for the cheapest price.
Boston Tea Party ships and museum
This interactive and experiential tour of the Boston Tea Party ships and museum will leave you knowing everything about the infamous Boston Tea Party right from the meeting that sparked the idea through to the aftermath of the rebellious actions that took place in Boston Harbour on 16th December, 1773.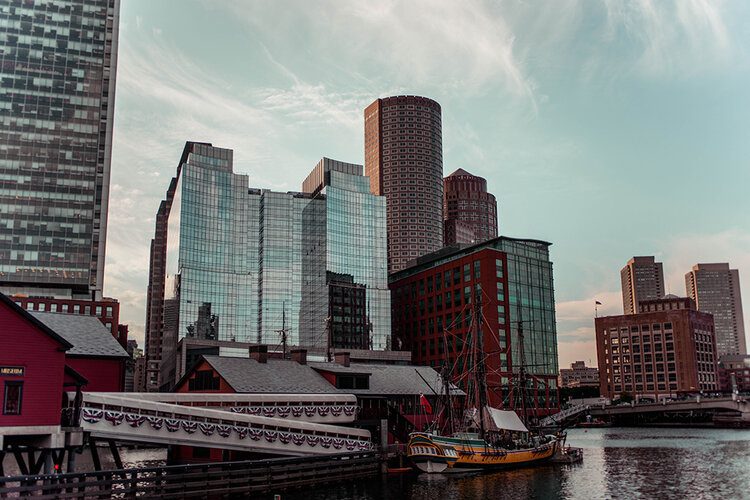 Due to the museum's immersive tour, this is definitely a great option for children who want/need to learn more about this important part of American history that was a defining factor in the country's fight for freedom.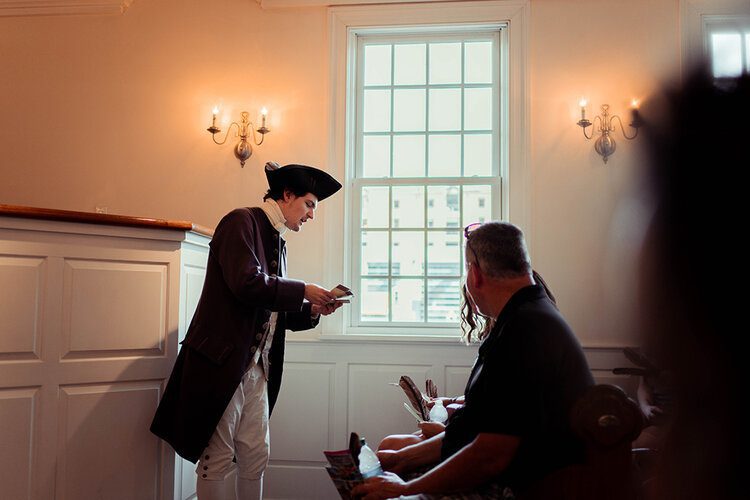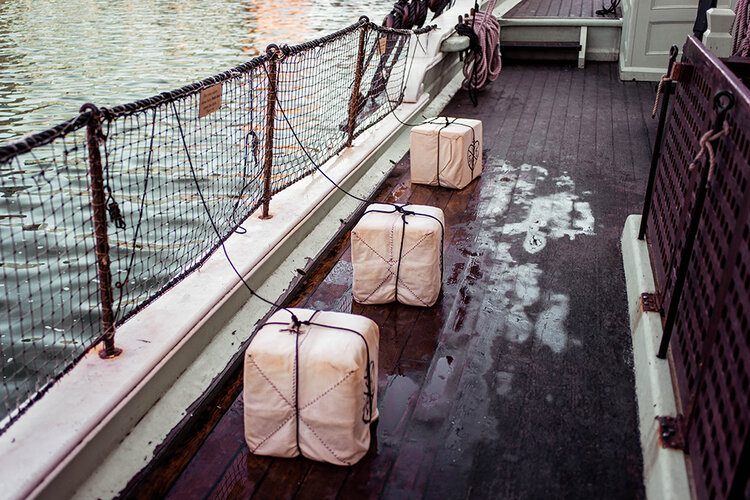 Opening hours
In Season: Monday – Sunday 9am to 6pm
Off Season: Monday – Sunday 9am to 5pm
Ticket costs
$29.95 per adult
$21.95 per child aged 5-12
Under 5yrs go free
If you do choose to do a tour with Old Town Trolley, remember you get $7.50 off Boston Tea Party Ships & Museum admission.
Harvard University tour with Hahvahd
Originally we were planning on taking the complimentary tour of Harvard led by students through the university itself but as we were there during the summer break, the tours weren't running. Our friend found Hahvahd (a play on the Bostonian accent), an independent tour company which is still led by students.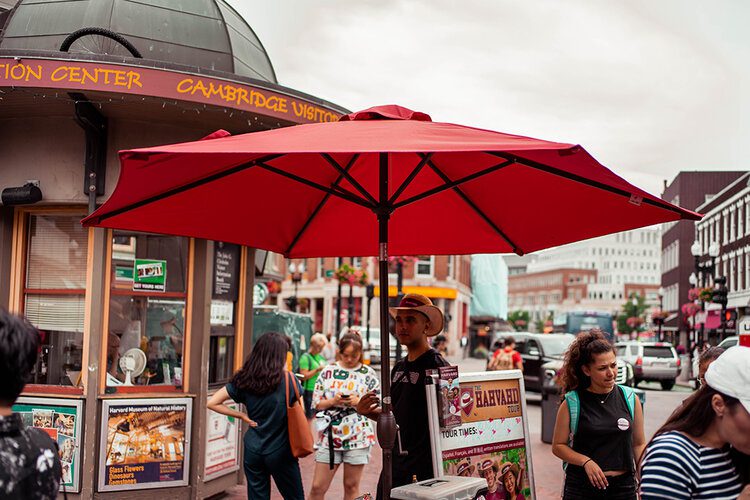 The two downsides to the Hahvahd tour are that it is much bigger than the university-ran one is, so you have to stay close to be able to hear what they're saying and you have to pay but I can honestly say I'm not mad at the cost. We learnt a lot of about the university and the tickets are reasonable.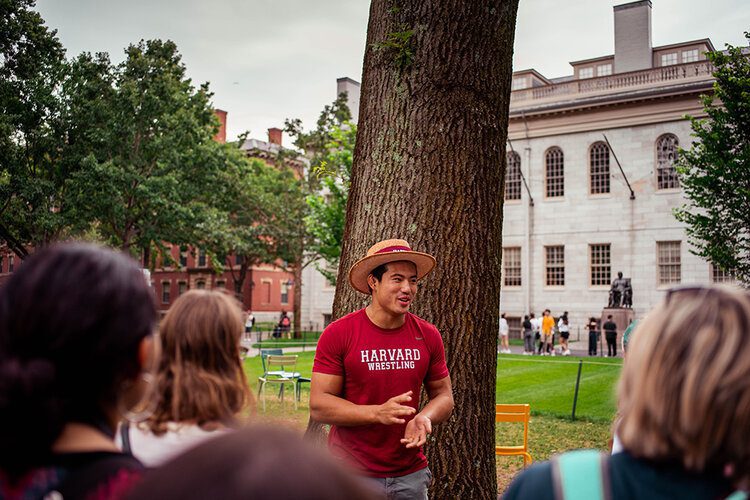 The tour takes you around the campus (please note that you cannot enter any of the buildings unless you are a student or teaching faculty) whilst you learn about the pivotal points of the university's history, its notable alumni, the architecture and traditions.
PFH Fun Fact: Women did not receive the same stature of degree upon graduating as men until 1999!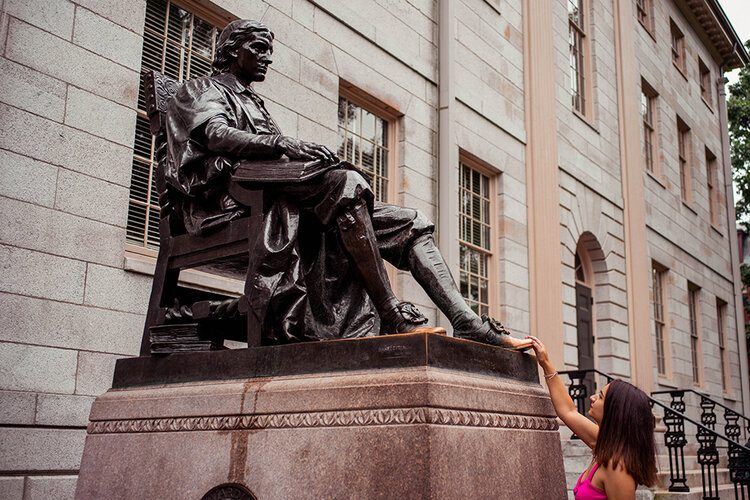 Meeting point
Harvard Square
Opening hours
Daily, every half an hour between 10am – 4.30pm
The tour typically lasts 70mins.
Ticket costs
$14 per adult 
$11.50 seniors (62+)
$11.50 children aged 7-17yrs
Free for children under the age of 6yrs
Quincy Market
Quincy Market gets its name from its creator, Mayor Quincy. In 1825 Mayor Quincy decided to build a market that would house the ever growing trade vendors who could no longer be housed in the small market place beneath Faneuil Hall.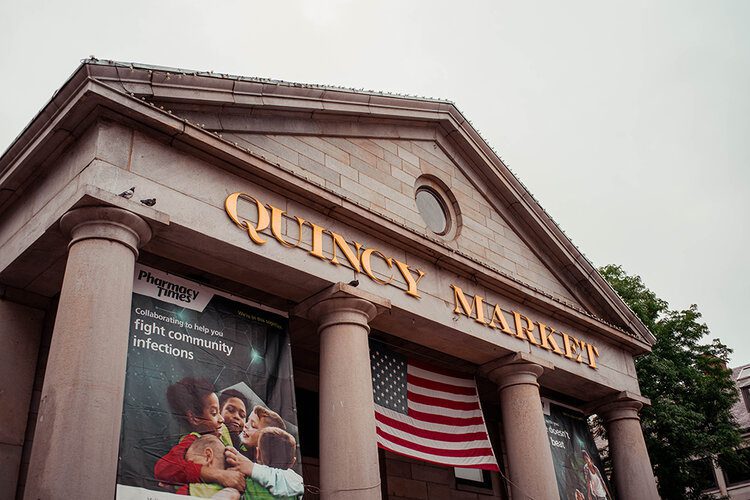 Quincy Market has seen many changes over the years, all of which you can read about here, but its current usage is a food market which is home to 18 restaurants and 35 colonnade eateries of all cuisines at very reasonable prices. I have to say, I have been to a lot of food markets around the world and hands down Quincy Market is my favourite one!
As you can see in the image above, the building is called Quincy Market and locals still call it that, but if you search for it on Google Maps, it will come up as Faneuil Hall Market place (see map at the end for reference).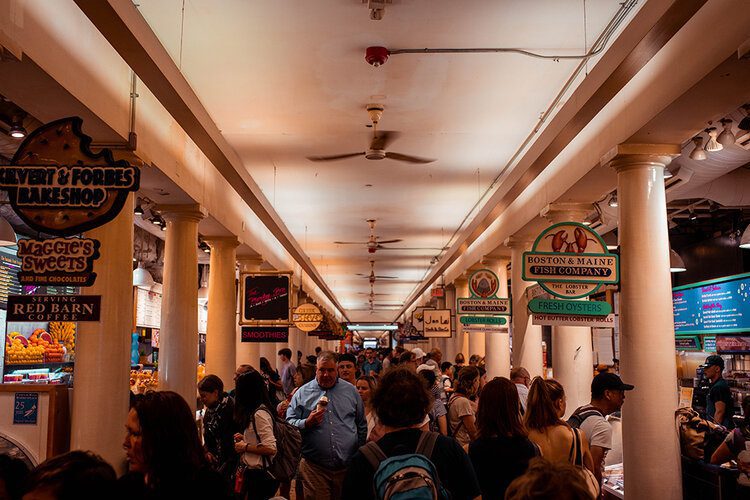 It's very important whilst travelling that you try the local specialities so that you may broaden your horizons and better understand the location. As such, you cannot leave Quincy Market without trying the following Bostonian delights:
Boston cream pie (official dessert of Massachusetts)

New England clam chowder (especially from Chowder Co.)

Lobster roll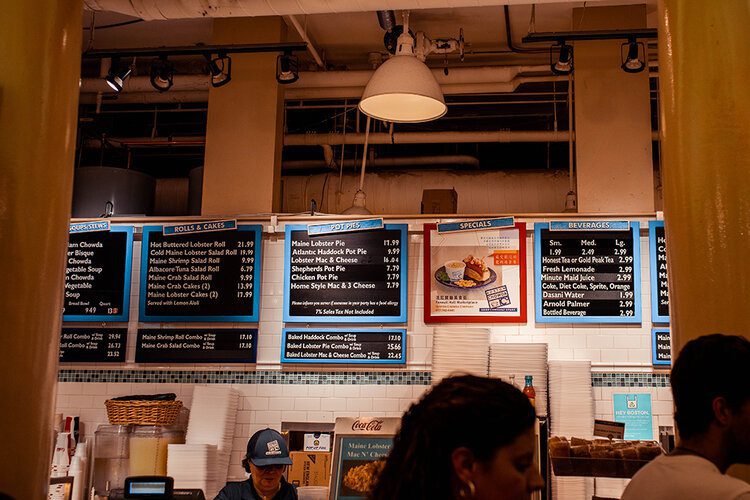 Opening hours
Monday – Thursday 10am – 7pm
10 am – 7 pm (Winter)
Friday – Saturday 10 am – 9 pm
Sunday 11 am – 7 pm
12pm – 6 pm (Winter)
Freedom Trail walking tour (part 1/2) with National Parks Service
Whilst taking a stroll through the shop stalls in Faneuil Hall the day before, I overheard an announcement about free walking tours covering parts of the Freedom Trail being led by the National Parks Service, whose hub is in the centre of Faneuil Hall. I had originally wanted to do the full Freedom Trail but as we didn't have a lot of time and were travelling with a toddler, the short walking tours with NPS worked out to be the best option.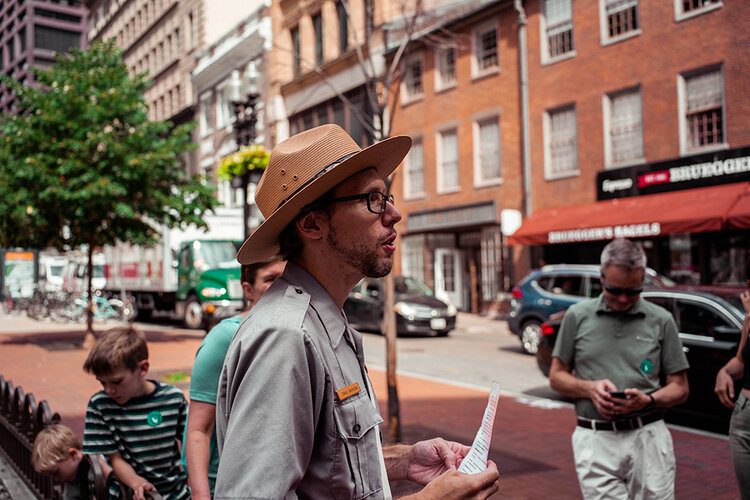 There were two Freedom Trail tours running that day:
Tours of the Freedom Trail: Meetings, Mobs & Martyrs

Tours of the Freedom Trail: Enemies to this Country
The Meetings, Mobs & Martyrs tour takes takes you to the following locations:
Faneuil Hall – a summary of tax and who didn't have the right to vote

Old state house – an account of the Boston Massacre

Old South Meeting House – Boston tea party summary
Opening hours
Daily, May 27 – October 26, 2019 10 am
Daily, July 4 – August 31, 2019 10 am and 11 am
Meeting point
Faneuil Hall, downstairs
Ticket costs
Free
Old State House Museum
As the tickets for the Old State House Museum were free with our Old Town Trolley tour ticket, we decided to visit between our National Parks Service walking tours. To claim your ticket, show your Trolley ticket/confirmation email at the ticketing desk.
Built in 1713, The Old State House is the oldest surviving public building in Boston. Its purpose was to be the government offices of the Massachusetts Bay Colony. The Council Chamber of the Royal Governor, located upstairs, is open to those who hold a ticket to the museum. 
The museum is home to both permanent and featured exhibitions covering moments in both Boston's personal history such as the Boston Massacre, to larger events that shaped the United States Constitution.
Opening hours
Daily 9am – 5pm
Ticket costs
$12.00 per adult
$10.00 seniors (62+) & students
Free up to 18yrs
Freedom Trail walking tour (part 2/2) with National Parks Service
The Enemies to this Country tour takes you to the following locations:
Faneuil Hall

Rose Kennedy Greenway

Paul Revere's house and Rachel Revere Square – personal history on the Revere family

Old North Church – a summary of the battles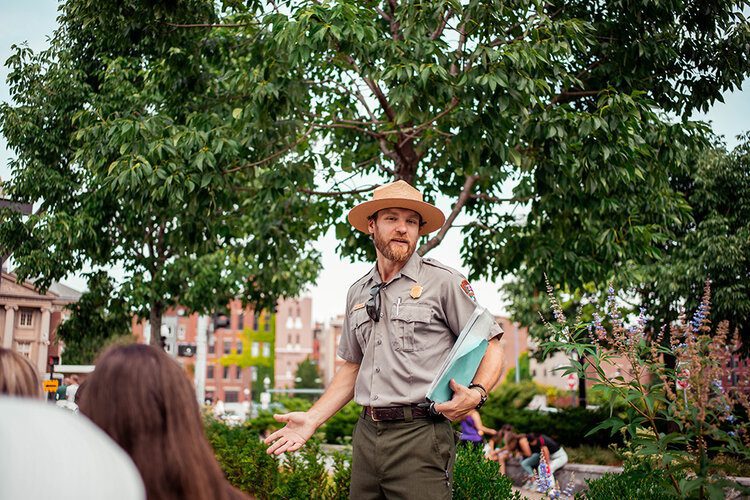 Opening hours
Daily, May 27 – October 26, 2019 2pm
Daily, July 4 – August 31, 2019 2pm and 3pm.
Meeting point
Faneuil Hall, downstairs
Ticket costs
Free
Harpoon Brewery
I strongly recommend an afternoon/evening at Harpoon Brewery and beer hall if you enjoy drinking or sampling beer. It is a local brewery situated in Boston's Seaport District that offers a guided tour of the brewery. Alternatively, you can choose to sit in the beer hall and sample/drink any of the beer from their full range. I don't drink beer unless it's fruity and Belgian and even I enjoyed the IPA UFO flight which featured grapefruit, peach and raspberry flavoured pale ales.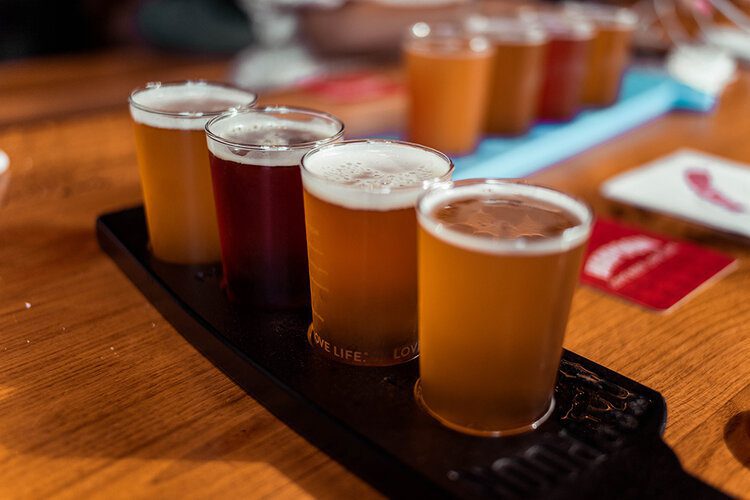 The beer hall is a great social setting with such a fun vibe through its top notch 80s playlist and wide selection of boardgames which anyone can play!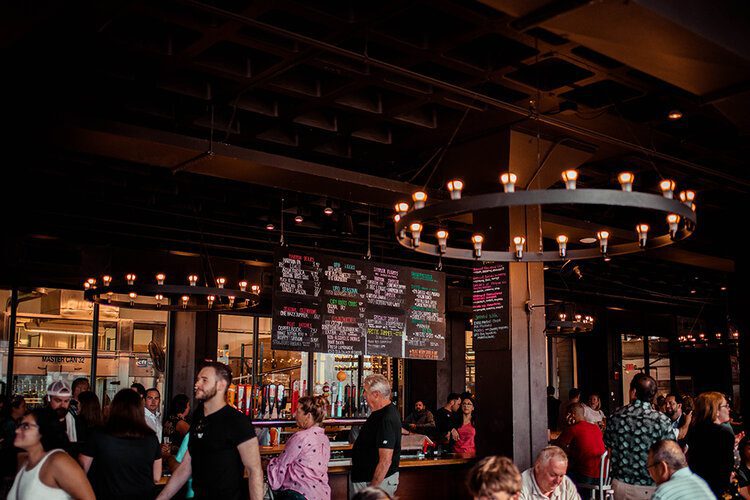 Opening hours
Sunday – Thursday 11am – 8pm
Friday – Saturday 11am – 11pm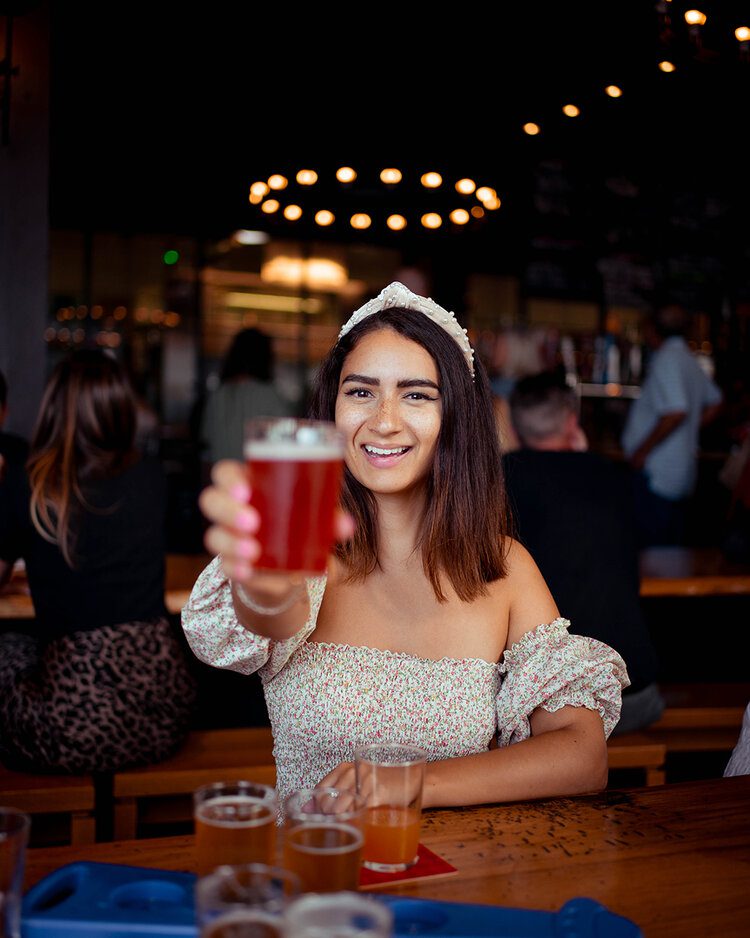 Civil rights walking tour with National Parks Service
Out of the three Park Ranger led walking tours we took whilst in Boston, the civil rights one was by far my favourite. Of course each one is rich in history as the city was home to many pivotal points in American history, but this one was not only poignant for me as a bi-racial person, but also because the inequality between people of colour and white people and the plight for fair treatment that you learn about in this tour is not dissimilar to how society in the United States still operates today. It was also led with so much passion that it was hard not to be completely swept up in the movements throughout America's black civil rights history. This tour takes takes you to the following locations:
George Shaw memorial

Bottom of Beacon Hill

George Middleton's house

Philips school

Abiel Smith school (the segregated black school for the area)

Lewis Hayden's house

African Meeting House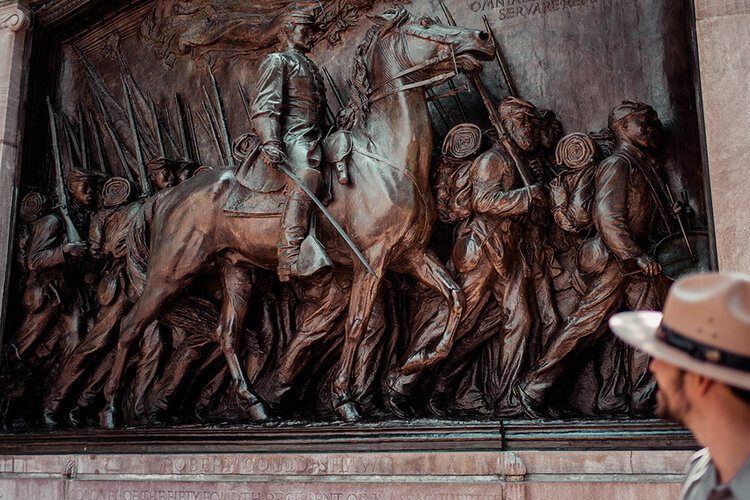 Each destination includes a small talk about the location, including its significance whilst featuring the stories and facts about the leading figures of the fight for civil rights and the underground railroad.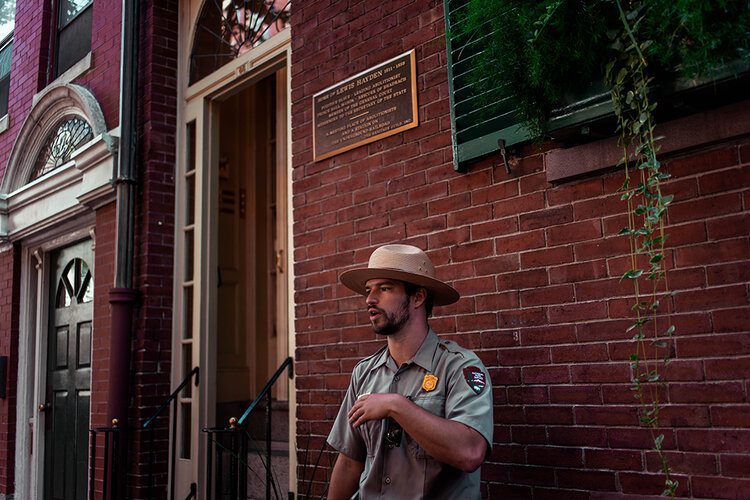 The tour ends at the African Meeting House which is next to the Museum of African American History, should you want to further your experience and knowledge, the museum ticket includes a timed entry to the African Meeting House.
Opening hours
Daily, May 27 – October 26, 2019 1pm
Daily, July 4 – August 31, 2019 10am and 1pm.
Meeting point
George Shaw memorial
Ticket costs
Free
PFH Top Tip: Although the tour starts at the George Shaw memorial, be sure to stop at the National Parks information centre in Faneuil Hall, and watch the video (shown on repeat) downstairs. The video tells the story of Lewis Hayden's life journey from slavery to one of the most significant leaders in the underground railroad movement.
Souvenir shopping
If you're looking for souvenirs, the best place to go is down the sides of Quincy Market. There are a couple of stores selling all the Boston classics from lobster printed this and that to Bostonian baked beans sweets. There's a couple of sports goods shops too selling all the gear your could need for their beloved New England Patriots and Red Sox, plus there's a bunch of stalls dotted all around selling everything from knock-off Harvard apparel to the real deal.
I was pleasantly surprised by how rich in American history Boston was. I did not go expecting to come away with so much knowledge about such pivotal moments in the history of the United States, but I am so pleased I did. I truly hope that if you take a trip to Boston that this blog post encourages you to learn more about America's fight for independence and civil rights.
Aloha, Gabriella