No trip to any Christmas market is complete without a glass of mulled wine, even just the scent of it brings festive joy.
For those of you who don't know, mulled wine is a full-bodied red wine which has been infused with a variety of spices and citrus fruits and served warm. 
The first records of red wine being spiced and served hot was in Rome 2000 years ago and though the variation of spices changes between countries, traditions and households, the act of drinking mulled wine during the festive season in Europe has withheld for centuries. To compare Europe's love for mulled wine, consider it what eggnog is to North Americans.
Though it is possible to buy pre-bottled red wine or mulled wine spice sachets (the Fortnum and Mason's ones are particularly good) nothing beats making it from scratch, plus it's very simple and it's guaranteed to impress your party guests.
This recipe is for one bottle of wine which will serve four glasses, for a guide to serving portions, estimate two glasses per guest.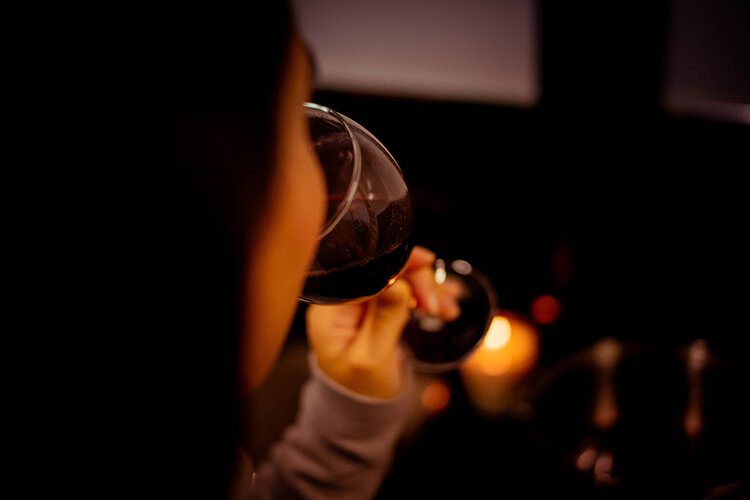 Ingredients 
100g caster sugar
1/2 lemon
1/2 lime
1 clementine
3 whole cloves
Half a cinnamon stick
Half a grated nutmeg
1 fresh bay leaf
1 vanilla pod
1 star anise
1 bottle of full-bodied red wine
Equipment
Large saucepan
Scales
Spoon
Chopping board
Small sharp knife
Citrus juicer
Silicone or wooden spoon
Ladle
Method 
1. Peel large sections of the rind of half the lemon and lime and the whole clementine using the sharp knife.
2. Slice the clementine in half and squeeze the juice with the citrus juicer.
3. Slice the vanilla pod in half, length-ways.
4. Measure out the sugar and put in the saucepan.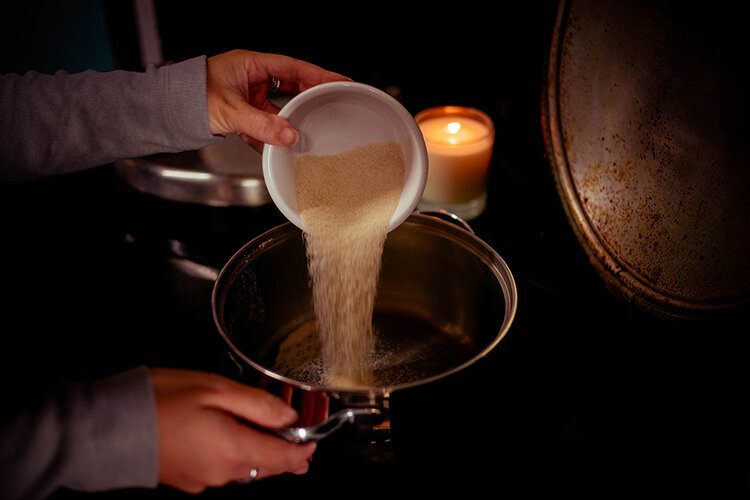 5. Place the saucepan over a medium heat (or the cooler side of an AGA) along with all of the fruit peel and the clementine juice.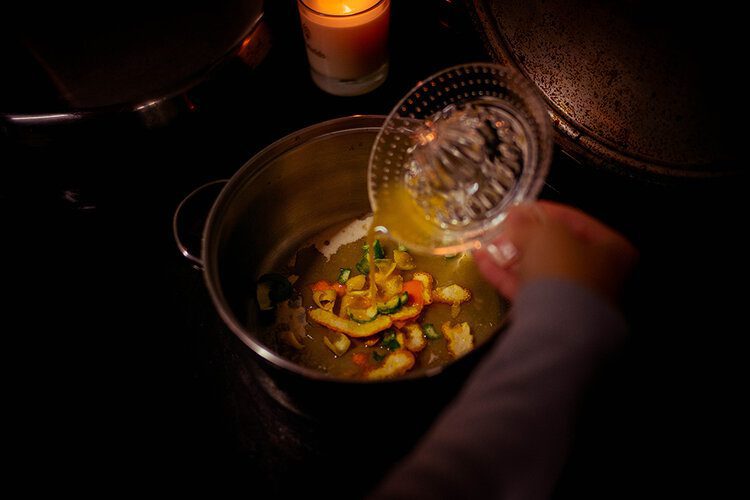 6. Give it a stir so the sugar is coated in juice.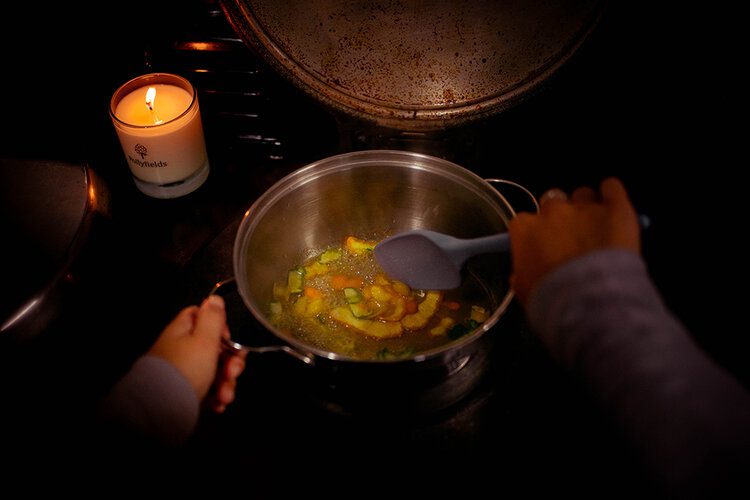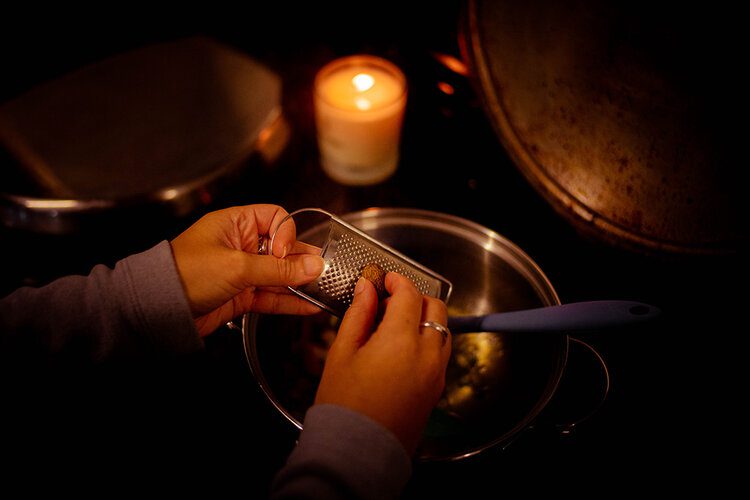 7. Add the cloves, vanilla pod, bay leaf, cinnamon stick and grate in half of the nutmeg.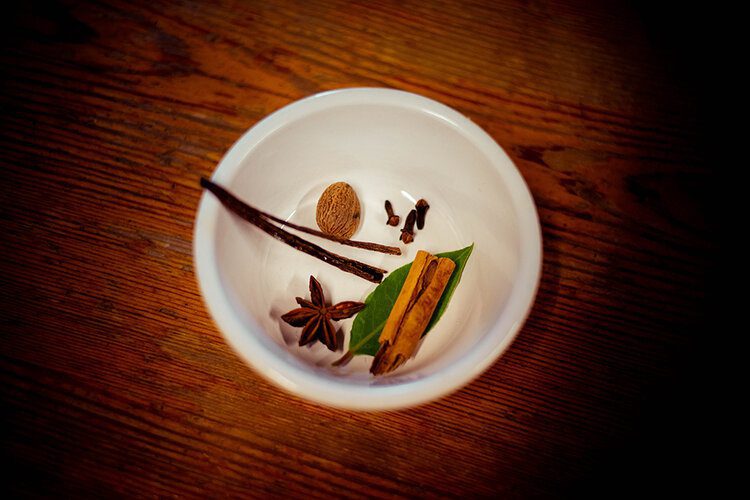 8. Pour in just enough red wine to cover the sugar then stir.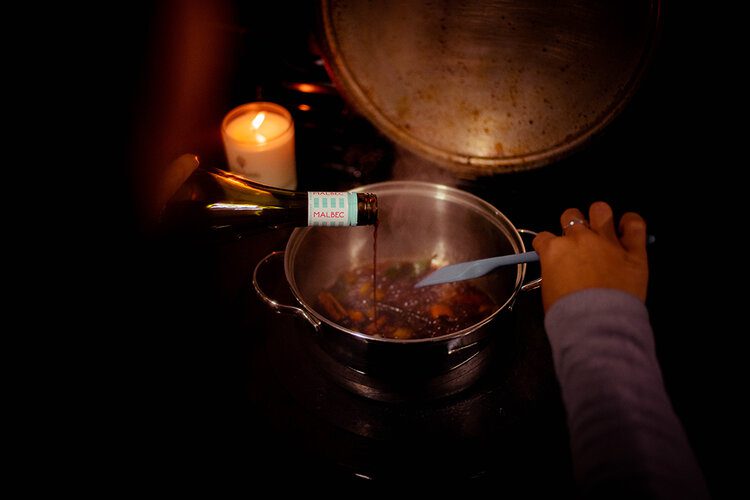 9. Allow the mixture to simmer until the sugar has dissolved creating a thick syrup. This allow the spices to infuse into the wine for a richly spiced taste, plus it makes your kitchen smell amazing!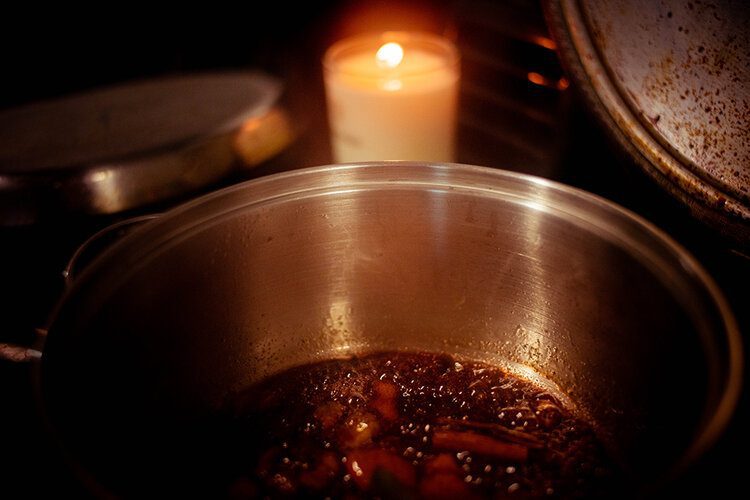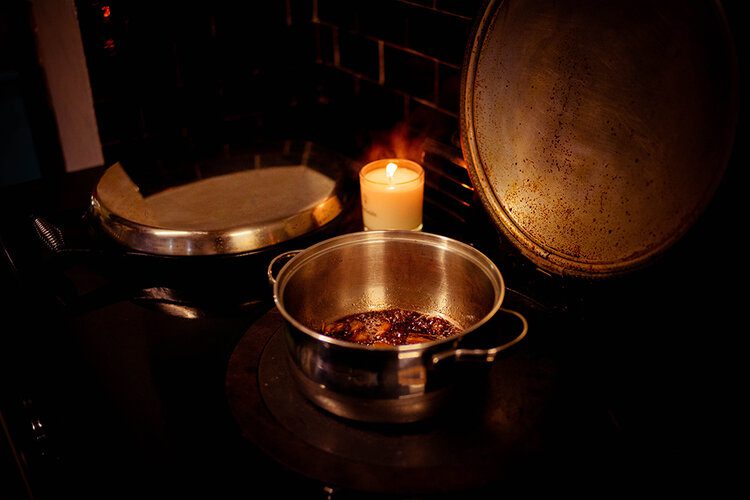 11. If you're using a hob, turn the heat down low whilst you add the rest of the bottle of wine then add your star anise. Turn up the heat slightly to allow the wine to heat through.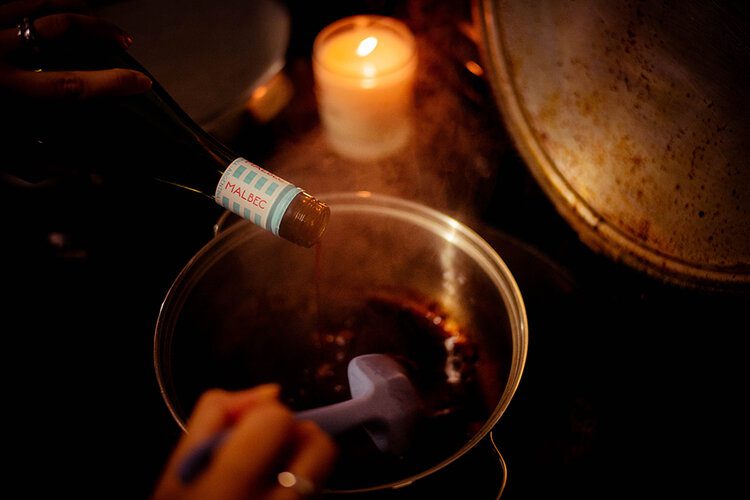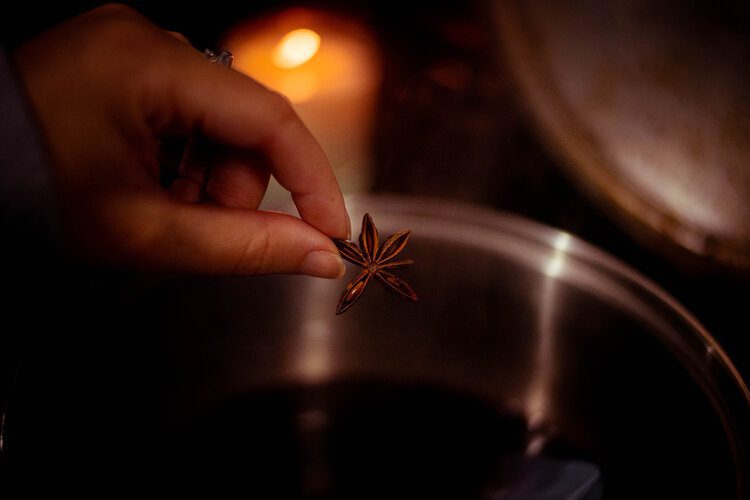 12. When the wine is warm, use a ladle to serve it into mugs or heat proof glasses.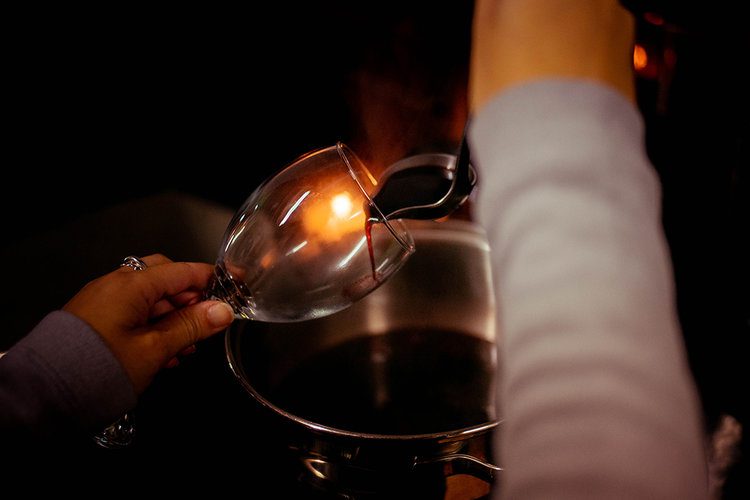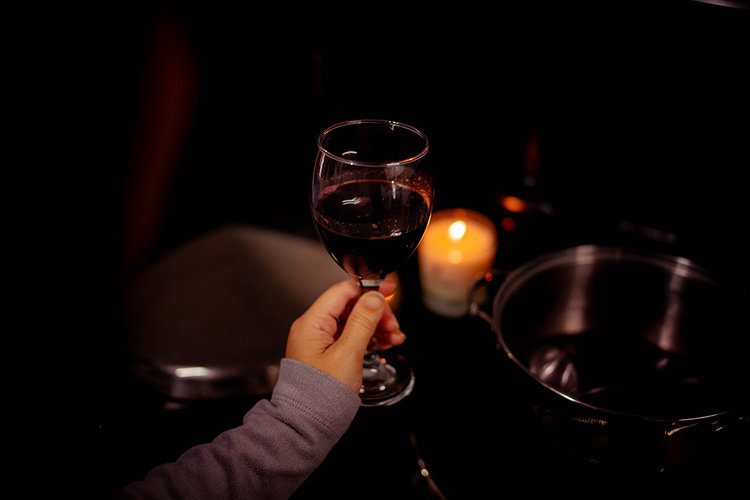 Enjoy!
.
Mele Kalikmaka, Gabriella