We've all fallen victim to a souvenir right? Whether it's a snow globe, shot glass or keyring, we've all purchased something either for ourselves or someone else. Some of us even collect certain souvenirs, even though it makes for more expensive travels, awkward packing and opens us to disappointment when we can't find what we want. My souvenir weaknesses: pencils and wait for it… photo frames. Born out of vanity and the desire to show (prove to) the world (or really just the people that entered my home) that I had a boyfriend, came the desire to collect photo frames from the destinations Michael and I travel to. Yes I collect one the heaviest, most expensive and impractical souvenirs there are, in fact athere is a stack of 18 on my bedroom floor right now waiting for photos!
There is something else though that Michael and I have been collecting over the years we've been travelling together that is far more practical and creative: travel patches and stickers.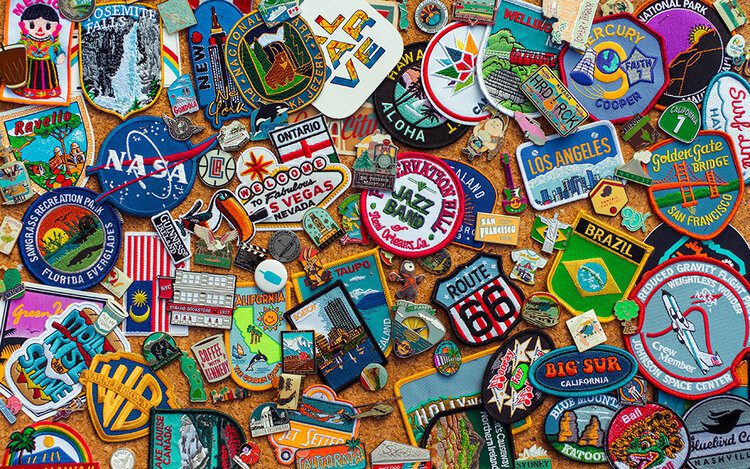 Luggage labels
Back in the glory days of travel, when any travels abroad were a luxury, when you were not only expected to but wanted to dress up and there was no such thing as budget airlines, travel stickers were in fact luggage labels. Their purpose wasn't to document your travels or personalise your luggage, no, they were actually a marketing technique for grand and prestigious hotels to advertise their properties around the world. They would hire artists from all over the world to create their stickers for their guests, only the best would do.
This wasn't their only purpose though, they were also the means for porters of ships, aircraft and trains to identify luggage according to both the class of the passenger and final destination. Hotels would send their luggage labels out to their guests in advance to add it to their luggage so that the porters could direct their luggage on to the right location.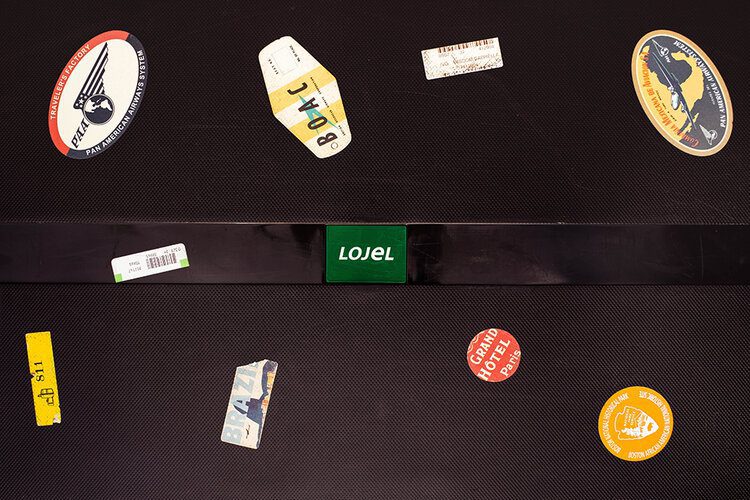 Eventually they become an artistic representation of status and indicated how well-travelled you were. Then as the times changed, travel became cheaper and more accessible and suitcases dropped in quality, luggage labels became a thing of the past.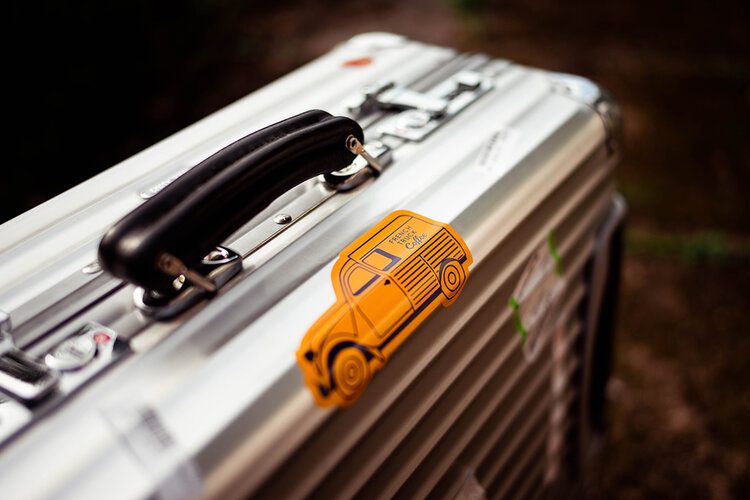 In 2016 Louis Vuitton released their "my LV world tour" collection which features a range of travel stamps that at an extra cost could be pressed onto a choice from 18 pieces of Louis Vuitton luggage and accessories. With this new personalised service came a book written by Francisca Mattéoli titled World Tour: Vintage Hotel Labels from the Collection of Gaston-Louis Vuitton. The title is pretty self explanatory but it documents a selection from Louis Vuitton's vast luggage label collection from around the world, which tell a story of the history of graphic design; it truly is a visual beauty.
Travel stickers with TouchNote
These days travel stickers are an affordable and creative souvenir, plus with a throw back to the golden era of travel, it's an instant way to show off your travels by displaying them on your suitcase, laptop, notebooks etc. Travel stickers aren't just a memento, they're an expression.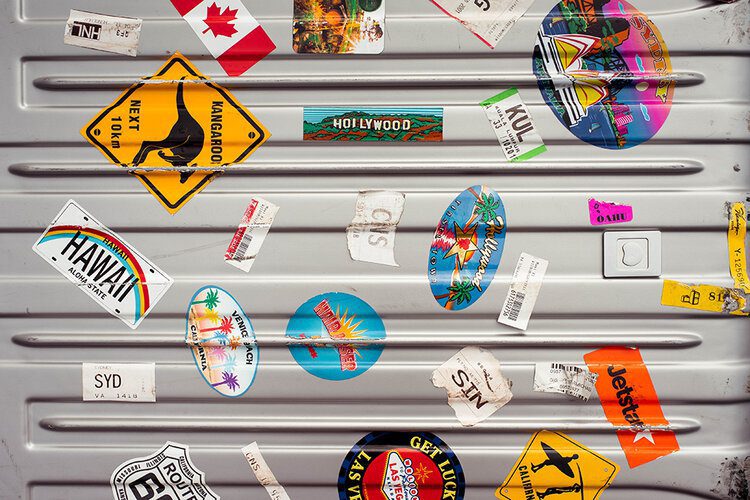 TouchNote has tapped in on this notion and has created a collection of wanderlust-inspired travel stickers from popular destinations all the way from quaint little Spanish towns to the bright lights of the Las Vegas strip.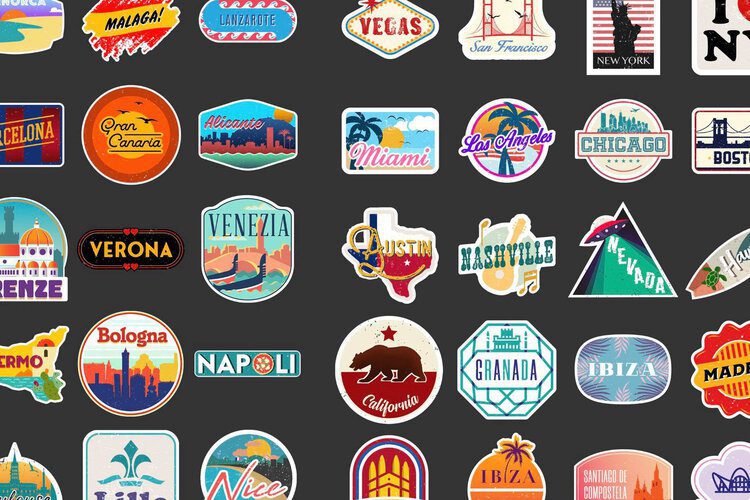 Now you have the opportunity to add their fun travel stickers to your TouchNote postcards to add that well-travelled, golden-age-of-travel finishing touch to your cards!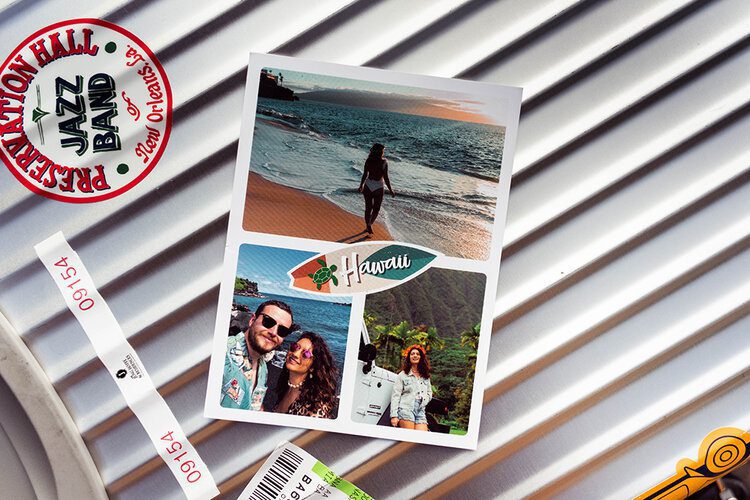 How to use TouchNote travel stickers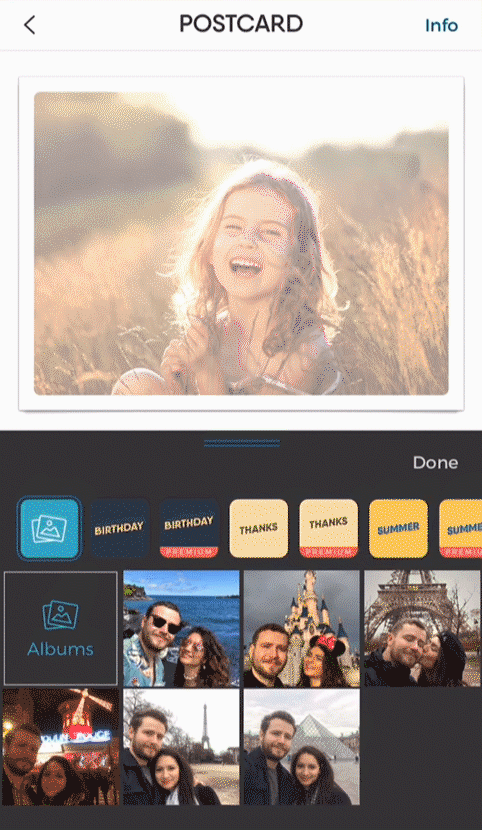 Tap "Add Stickers"

Pick from their selection of "Everyday" or "Travel" stickers

Drag it with your finger to move it around

Pinch it with you fingers to make it bigger or smaller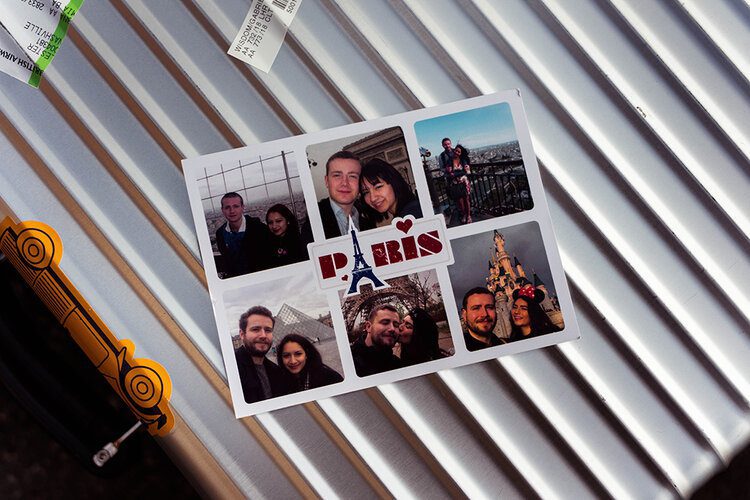 Download the TouchNote app here today to get started on your own creation and start your free 14 day membership trial where you will get full access to all of their stickers!
To read about why I use TouchNote or to get more information on how to order your postcard, delivery and memberships, take a look at Postcards from the world with TouchNote.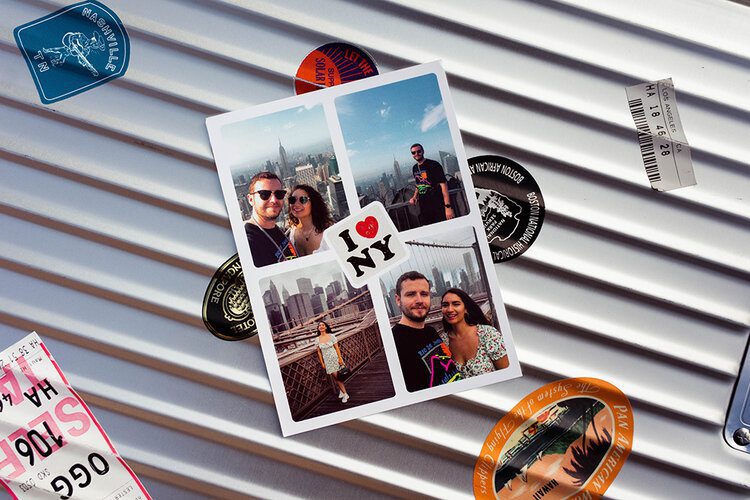 I would love to hear what ephemera and/or souvenirs you collect on your travels! Let me know via email or DM me on Instagram and I will share them on stories! Even better, tag me – @gabriellawisdom – in photos of the postcards you make with TouchNote so I can share them!! 
Spread the love! 
Aloha, Gabriella
. 
Disclaimer: This is a paid post in partnership with TouchNote UK. Please know that I have been using them since 2014 and I only recommend brands I personally love and use myself.
.