Oraki is a female-founded, Canadian clothing brand that makes sustainable athleisure wear from ethically sourced, recycled materials.
The name ORAKI comes from the words Aura and Kindness and speaks directly to their core values. 
"Our goal is to make women feel beautiful, brave, strong and supported throughout their day while respecting the planet." – Oraki.
Cynthia Savard founded Oraki in Quebec in 2016 after working for leading fashion brands for 15 years. Throughout her career she became increasingly aware of the major contributions the fashion industry was having on the environment and wellbeing of our beautiful planet. 
"As a vegetarian for 21 years and vegan for six, I have always felt a particular attachment to our planet and the living beings who make it home." – Cynthia Savard.
Savard started researching recycled fibre in 2014 and made it her mission to source fabrics made from recycled post-consumer waste that are both durable and comfortable. 
In 2016 she launched Oraki and on her journey towards a fulfilled life purpose she also created something for all women to feel empowered by, whilst helping the planet.
All these years later Oraki has expanded over to the west coast and made its debut on the runway at Vancouver Fashion week F/W'23.
I learnt about Oraki when I was invited to their pop-up PR event in Vancouver this spring to celebrate the brand's presence on the West Coast. 
The two-day event started with a meet and greet where we familiarised ourselves with Oraki; who they were, their identity and purpose and their garments. We were given a full outfit to wear including their leggings, sports bras, tops and sweaters then participated in a complimentary pilates class with All Studio (a Vancouver-based pilates studio). This opportunity to workout in Oraki gave us a first-hand experience of how Oraki performs when you stretch and work up a sweat.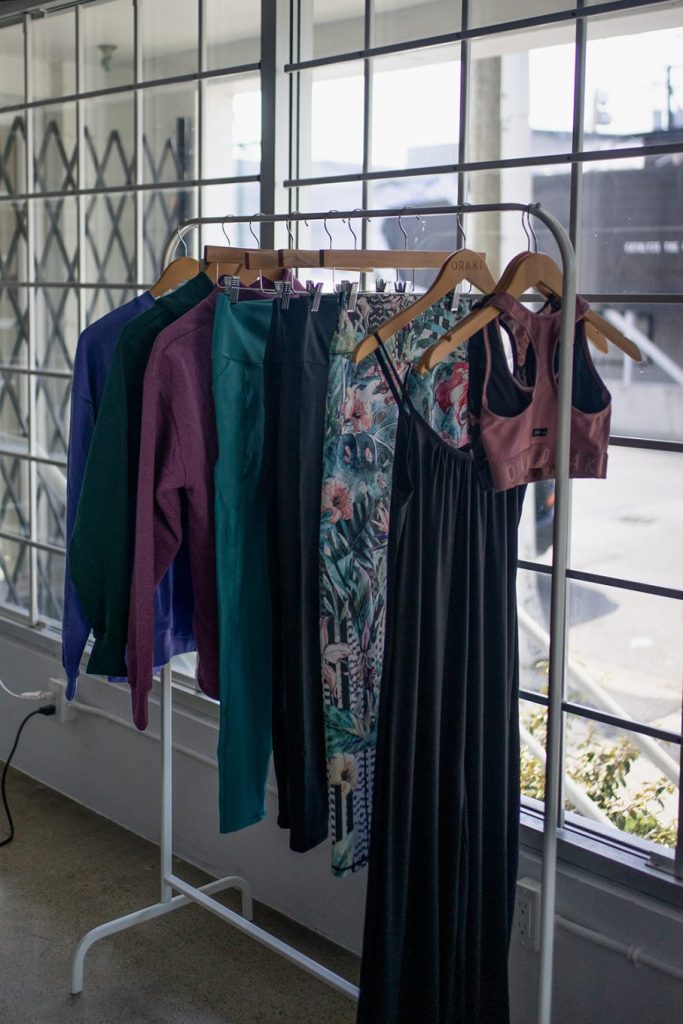 The second day was an invitation to see Oraki on the catwalk at Vancouver Fashion week. 
Being a humble athleisure brand the Oraki show wasn't high fashion, however, as their catsuits made from corn, plastic and post-industry waste fibres made their way down the catwalk it certainly caused a stir that raised cameras and an applause. I also have a lot of respect for a brand that actively represents different heights and body shapes and that is exactly what Oraki did.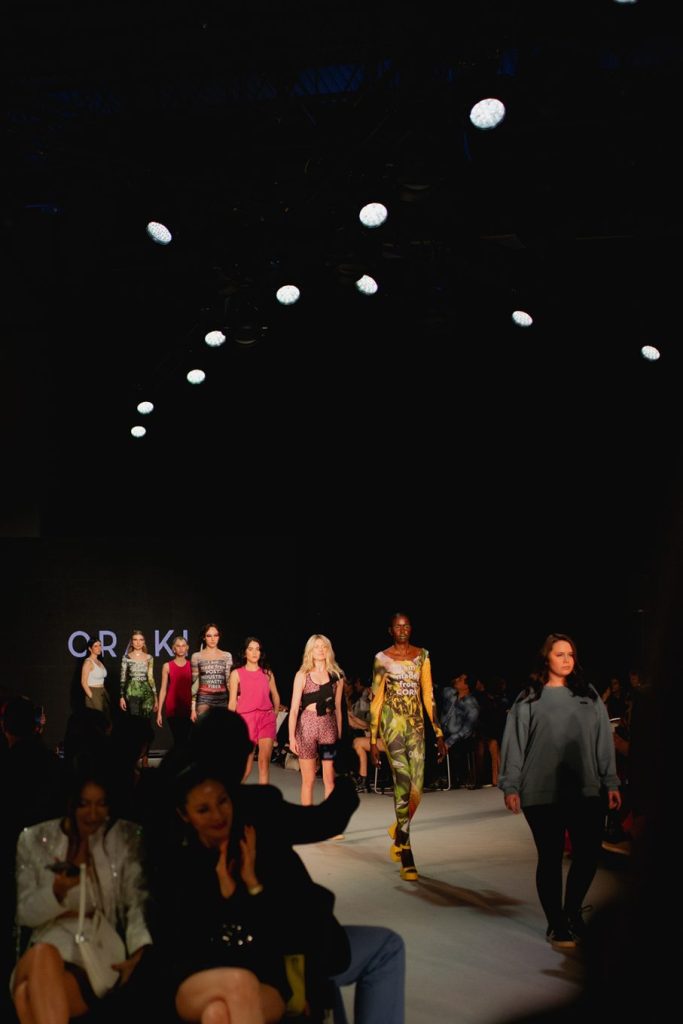 In the days since I have continued to both workout and lounge in Oraki pieces and I can confirm they are extremely comfortable. The leggings are soft with a four-way stretch that allows for free range of movement and their high waistbands not only securely hold you in but they also don't slip or roll down. So whether you're doing a high-intensity workout or settling into some squats, you can be assured that your leggings won't be hanging you out to dry.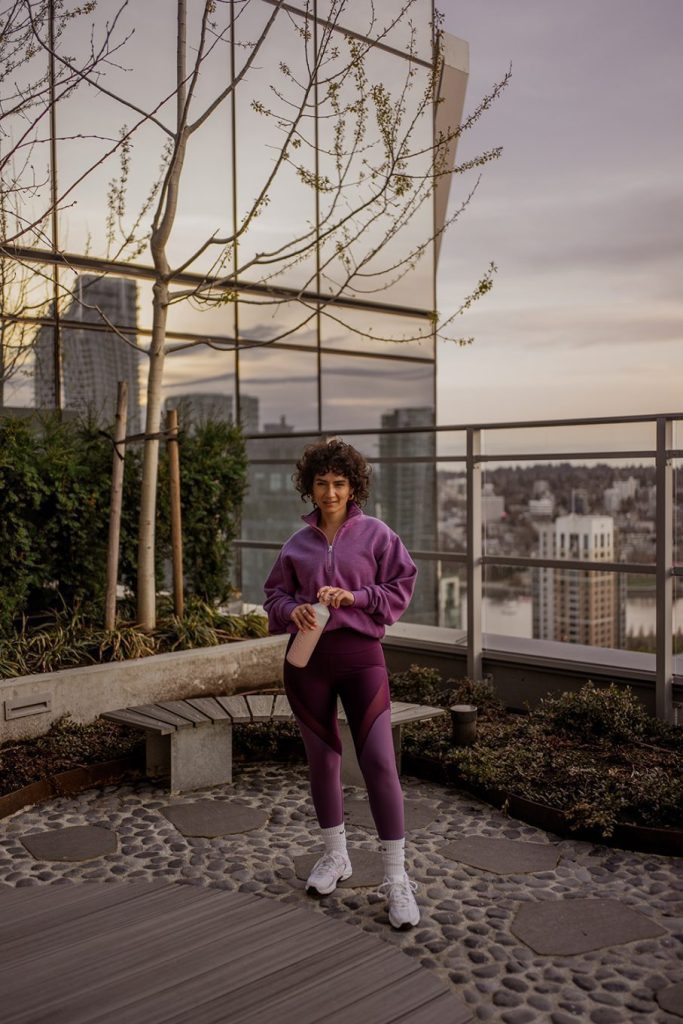 Why Tayvada has the softer bamboo makeup-remover pads
What makes Oraki a better clothing choice for the planet?
According to the article by the BBC on how clothes are linked to climate change the UN shared that the fashion industry accounts for 8-10% of global emissions.
Oraki generates 75% less carbon emissions than the production of virgin fabrics. Their use of up-cycled corn and wood, regenerated nylon and recycled cotton and polyester, post-consumer and plastic bottles means that they are using 85% less energy and 20% less water during production.
To avoid inventory surpluses that contribute to further waste, their collections are produced in limited quantities.
Oraki is also vegan and cruelty-free.
Fun Fact: Oraki's sports bras are waterproof and can be worn to swim in.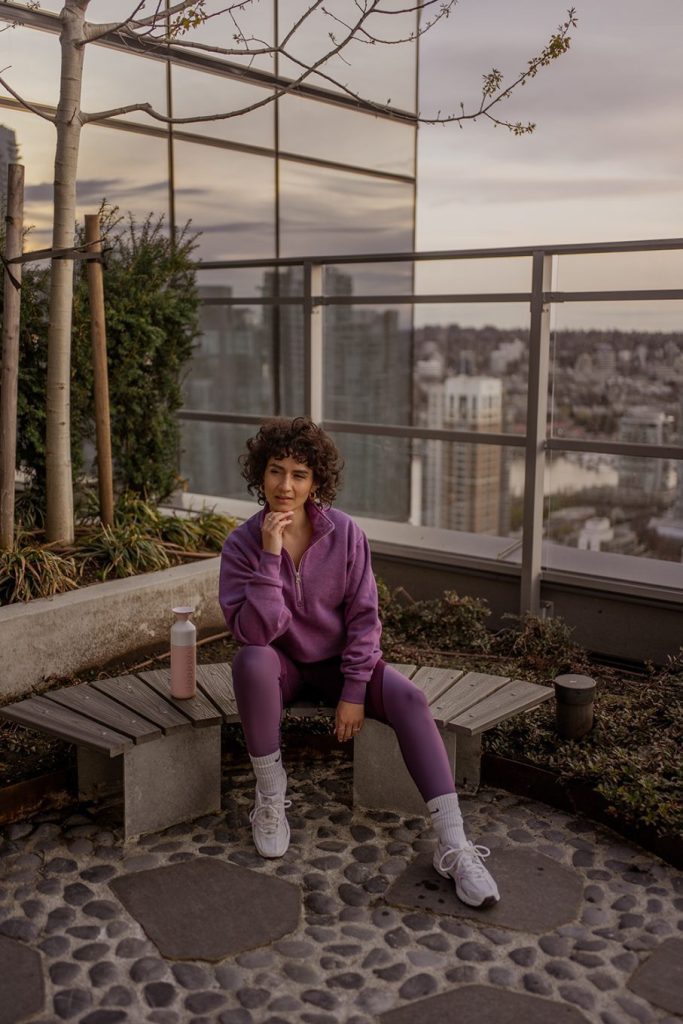 Demi-zip Cloud 2.0 in Heather Mauve is made from 19 post-consumption plastic bottles. This has ended up being one of my favourite pieces. Wear it long for warmth on a rainy day or with the hem tucked into the band of your sport bra to run errands.
Everything you need for a sustainable period
What makes Oraki a better clothing brand for womxn?
Oraki is a brand built to lift up and celebrate the strength, courage and beauty of all women.
"Don't ever let anyone or anything get in your way. Listen to your inner voice, it will lead you down the path to your wildest dreams" is the note printed on recycled paper that can be found attached to every Oraki garment with a hair elastic.  
Oraki is a size inclusive brand that carries XXS – 3XL.
During the pop-up event I took a minute to look around and the women joining me and I were thrilled to see an empowering group of different body shapes, heights and ethnicities. Despite being a PR event centred around pilates we weren't a cherry picked group of gals who could fold themselves like pretzels. We were a group of women who concentrated and laughed, we held strong and wobbled, we looked good and we felt good.
Just one glance at their website or any of their promotional content supports this. Across the board is imagery of women in their clothing just living life whether they're grabbing a coffee, going for a hike, hanging out on the beach, working out in the gym or just getting cosy on a comfy chair.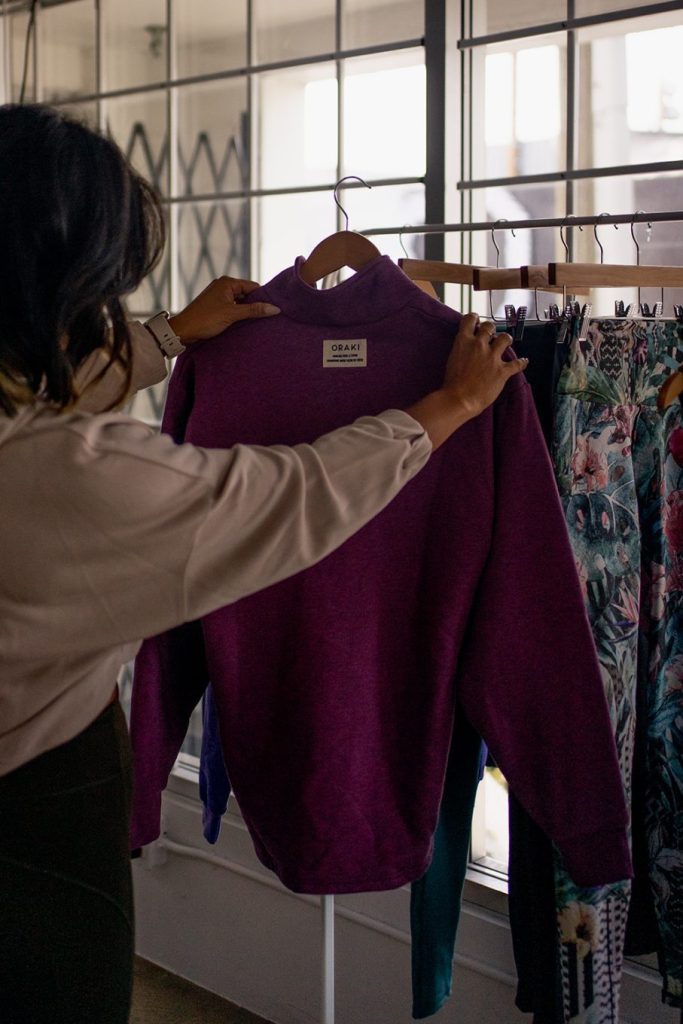 What's to come next from Oraki?
Oraki will be launching their new swimwear collection in 2023 that incorporates their popular sculpting, high-waist cut. 
Coming very soon!
.
Do more on & for the planet, 
Gabriella 
This blog post was created in collaboration with Oraki and Bujou Studios.