Tayvada is an environmentally-conscious, female-owned business based in the USA. Founder Linda Bogdanov's vision for her brands is to empower everyone to practise self-care in a responsible way that puts the protection of our planet at the forefront of our minds as we do so. Tayvada's first product is the reusable makeup remover pads that are growing in popularity and recently featured on Glamour.com as one of their top picks for reusable makeup removers.
Tayvada x Postcards from Hawaii giveaway!
I'll be taking you through why I love using Tayvada's reusable bamboo pads, how I use them in my daily skincare routine, why they're a responsible choice as a sustainable swap in your bathroom and what to expect when you order your own.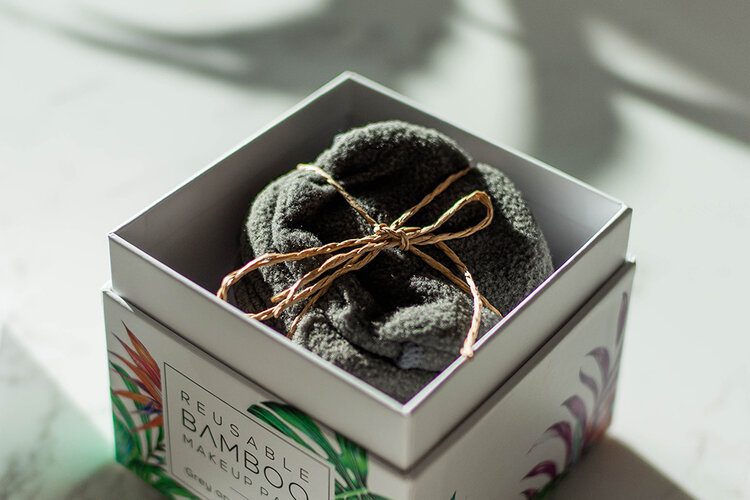 Why reusable pads are better for the planet than single-use cotton pads
"I started thinking about my own beauty habits and how I was using a lot of disposable cotton pads to take my makeup off and I was using makeup wipes when I travelled." – Linda, founder of Tayvada.
The most important thing I want to start off with is explaining why reusable pads are better for our environment than using single-use cotton pads or wipes so with this, let's explore the difference between the cotton that goes into the single-use pads and the bamboo that goes into reusable pads that should be replacing that daily waste.
Bamboo vs cotton 
Bamboo is an evergreen plant which means it remains fresh and functional all year round. It is a highly adaptive plant that grows quickly and is resilient to many pests. According to the Guinness World Records, the fastest growing plant is bamboo with one species having grown 91cm/35in in a day. Despite originating in China, with adequate soil conditions, bamboo can grow in different climates around the world. The use of bamboo can be traced back 7,000 years to the Shang Dynasty in clothing, food, housing, weapons and more. Its durability, strength (bamboo is actually stronger than steel) and renewability means it's the ideal material for making sustainable products, especially as it naturally biodegrades at the end of its usage.
Cotton might be the most profitable non-food crop in the world but the methods used to create the cotton that goes into approximately half of all fabrics worldwide are not sustainable and are causing a great deal of waste and pollution.
Extensive use of pesticides and insecticides to control pests and risk of disease to the cotton plants are polluting the water, air and soil and is causing poor health to the people working on the production line. Not to mention that it takes approximately 20,000 litres of water to create 1kg of cotton before it even becomes something else.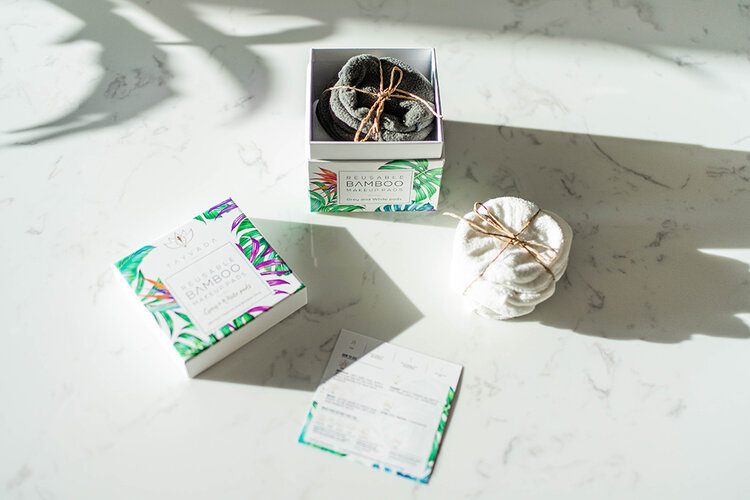 The average makeup-wearing womxn will use three single-use cotton pads in their daily skincare routine. It takes about 1,000 litres of water to create a pack of 100 single-use cotton pads (which usually comes in a single-use plastic packet) and that pack will only last the average womxn 33 days. Now compare that to Tayvada's bamboo reusable pads which will last up to 1000 uses! Not to mention one gets thrown into the washing machine whilst the other gets thrown into a landfill.
When the production of a product that can only be used once is far more damaging to the planet than one that can be used x1000 more, the choice seems obvious, right?
Unboxing Tayvada's reusable pads
The packaging for Tayvada's reusable bamboo pads is minimal, 100% recyclable and can all be repurposed. The box is compact and high quality so you can use it for storage – I currently use one of mine to store some crafting supplies such as twine and tape – but the pretty Bird of Paradise illustration on the box is enough of a reason to keep it around – plus the twine and tissue paper can all be used again.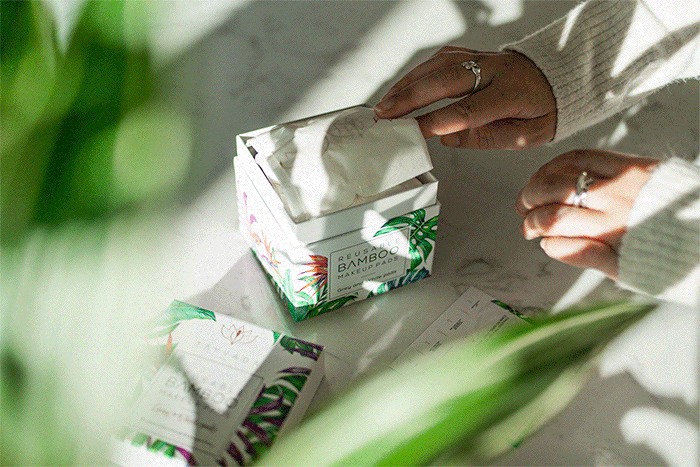 Inside the box you receive 14 pads, seven are bamboo charcoal and the other seven are bamboo terry cloth. What's the difference? Good question.
Bamboo Charcoal pads 
The grey fleece charcoal pads are the softest of the two types. They are ideal for makeup removal as they are buttery soft and won't cause irritation to sensitive skin types. They can remove makeup with just water.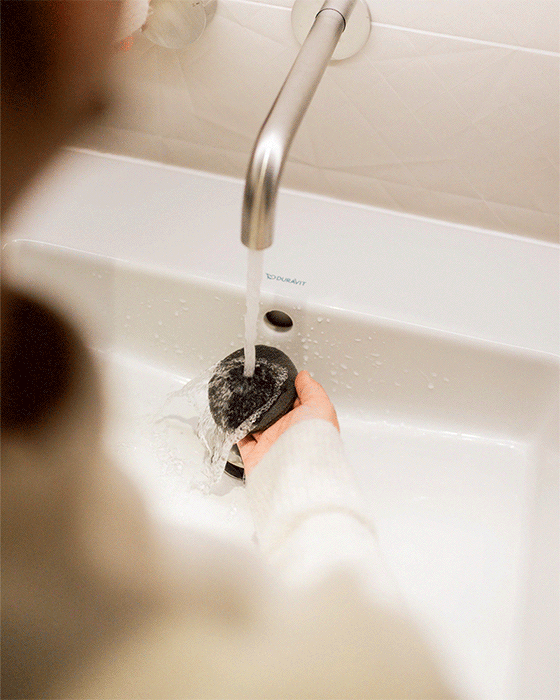 Charcoal bamboo absorbs moisture so when you use the grey pads with just water to remove your makeup, your face is left clean of excess product and not wet, unlike if you were to use micellar water or an oil based product which leaves residue on your skin. 
Bamboo charcoal also naturally draws out dirt, oil and toxins from deep inside pores to cleanse the skin. This is ideal because it reduces the size of pores and the likelihood of getting acne, it also makes for a more effective makeup removal process.
Bamboo terry cloth
The terry cloth pads are still soft but compared to the charcoal pads they have a textured surface made from minute loops that help to exfoliate by lifting up excess makeup, dirt, oil and dry skin from your face and out of your pores.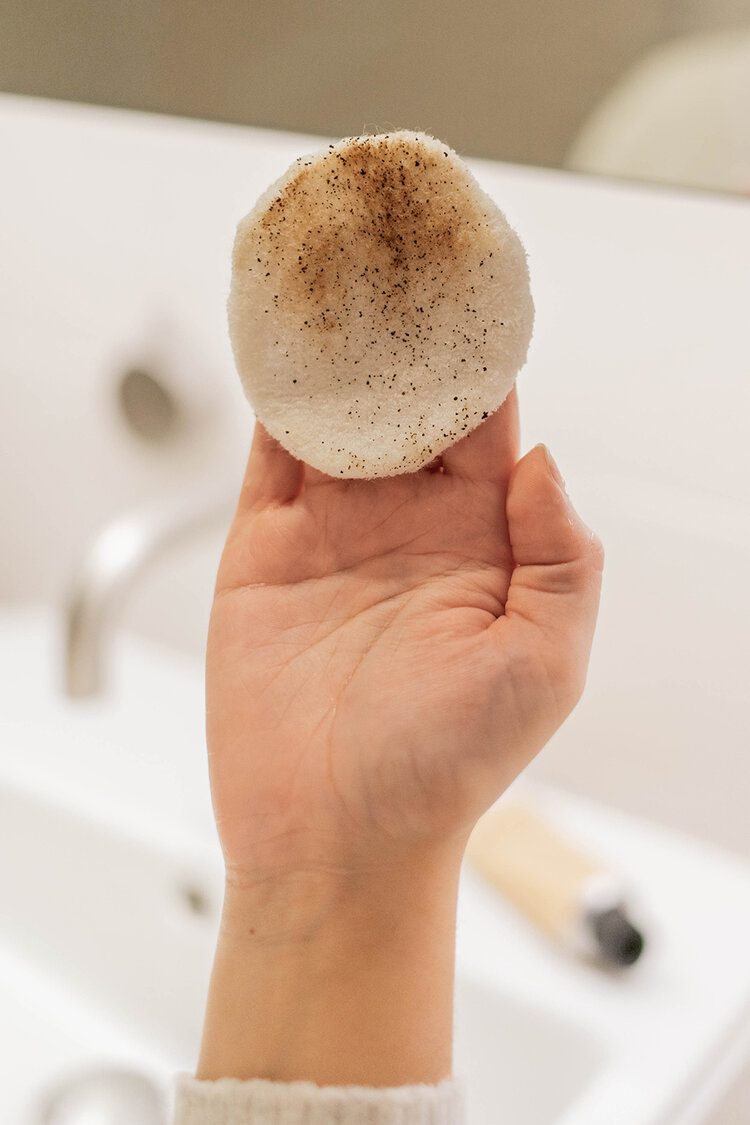 These terry cloth pads are particularly great for applying your toner to remove any makeup that the naked eye can't see or for removing face masks and/or scrubs.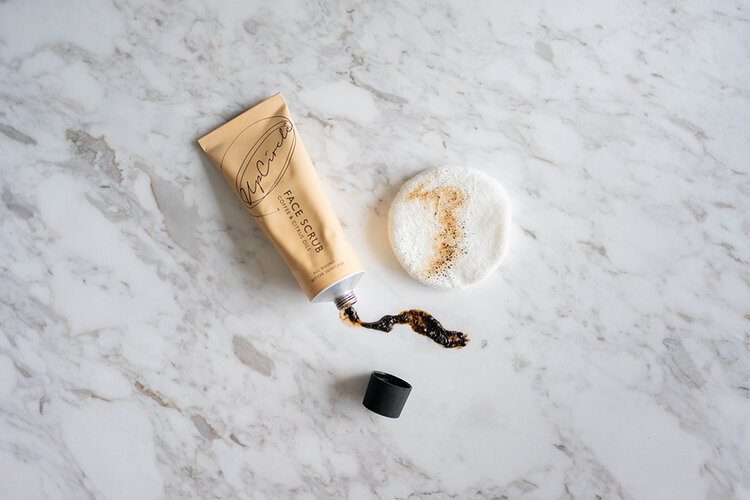 This bamboo terry cloth is also the perfect towelling fabric for absorbing moisture, so I recommend having a little stash in your gym bag so you can pat your face dry from that healthy post-workout shine without irritating your skin.
.
There's one of each for every day of the week so you can get away with washing them just once a week to keep regularity in your skincare routine. I put mine in the washing machine on Sunday morning, naturally air dry them and they're ready to use by the evening.
Earlier I mentioned that bamboo is resilient to pests, its natural antibacterial and anti-fungal qualities means the pads won't grow any nasties in the few days you wait to wash them altogether. 
The 14 pads come with their own mesh wash bag so they can all stay together and not go to the land of missing socks (I throw my face masks in their mesh bag to wash for that same reason). I wash mine on a 30ºC/86ºF eco wash along with the rest of my darks and/or colours with a dissolvable laundry detergent strip (from Tru Earth) that is free from toxic chemicals and microplastics. Despite them going on a cool wash, the makeup residue gets removed from my Tayvada pads every time with ease.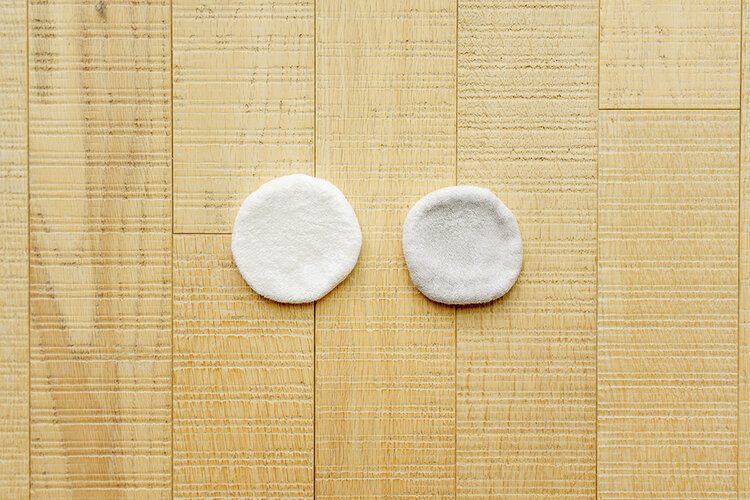 I've been using mine for a year now and, as you'd expect with frequent use, the white terry cloth ones have darkened over time but I'm sure if you were to do a warmer wash (think of the planet though) they would come out whiter.
How I use Tayvada's reusable bamboo pads in my evening skincare routine
I use the grey bamboo pad with just water to remove my makeup (yes, I use just water and the pad). Winged eyeliner is part of my everyday makeup look and has been since I was a teenager so I know what problematic makeup removal can look like and I have never had a problem removing it with Tayvada's reusable pads.
Something I particularly love about Tayvada's bamboo pads is that the little pocket where your fingers slip in allows for better grip and control of the pad on my face plus it means that the full surface area can be used for better makeup remover/product application. I am able to utilise both sides of the pad to remove my makeup with ease and if I'm wearing a little more that day then I simply turn the pocket inside out and use that extra clean surface to utilise it all.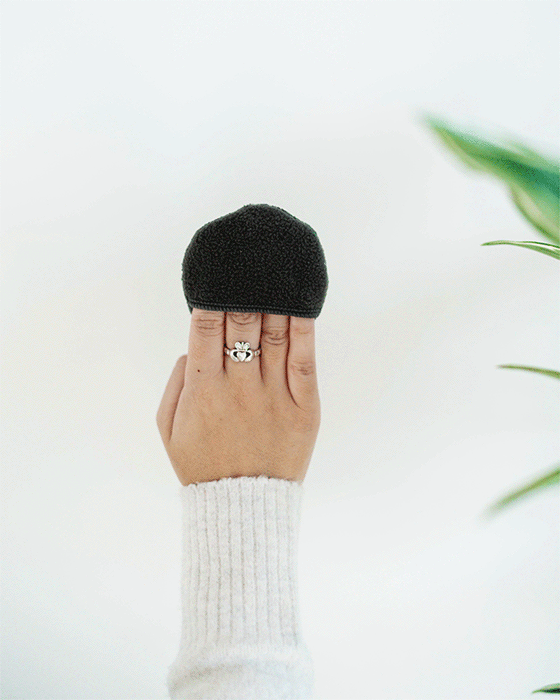 Like with many makeup removal processes one technique doesn't usually get it all and the naked eye could be missing something, so once I have removed what's visible with the grey pad, I spray some toner onto a white bamboo terry cloth pad and apply it across my face. This usually lifts the last of my makeup from my skin.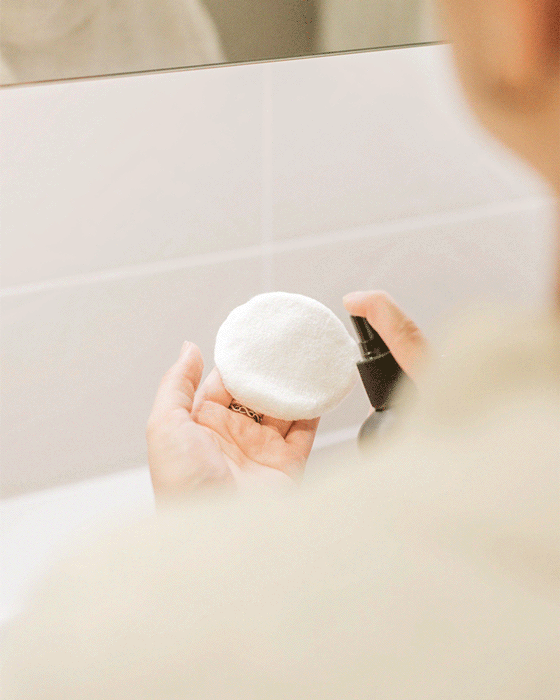 I then exfoliate my face with a coffee scrub which I remove with water and the same white terry cloth pad I just applied toner with. The little loops of the bamboo terry cloth pick the coffee grains up off my skin and prevent me from making too much mess in the sink (if you've tried to remove a face mask or scrub with just your hands and water you'll know exactly the kind of mess I'm referring to).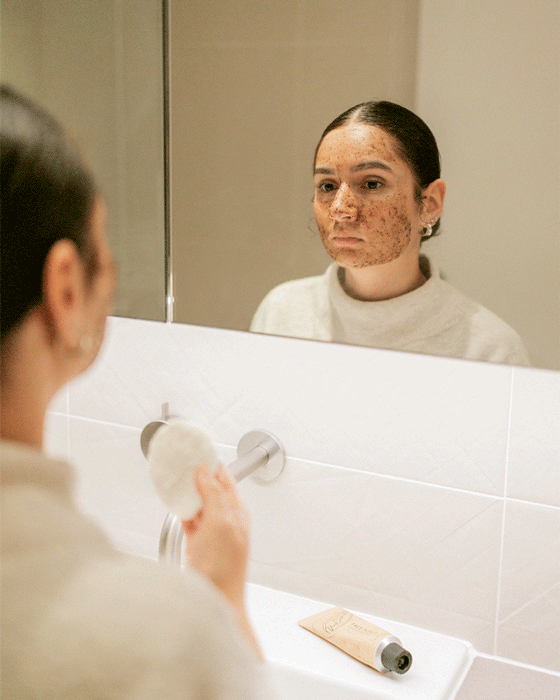 I then apply a serum and moisturiser before using my gua sha to cool and sculpt my face.
At least once a week I like to apply a face mask – #selfcare – and to again minimise mess and add a little exfoliation to the process of removal, I use one of the bamboo terry cloth pads to take it off and my skin always feels smoother than when I haven't used it.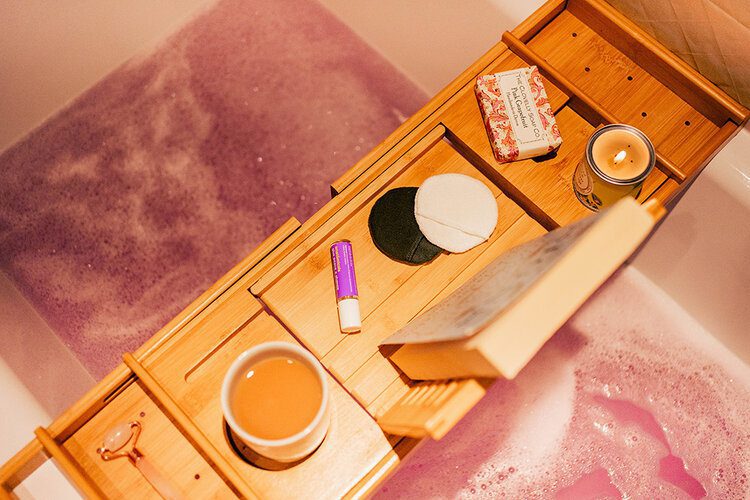 Once I've finished with the pads I simply rinse the pad of coffee and/or face mask as best as I can, then leave them on the edge of the sink to dry before adding them to the wash bag they came with. 
Why they are perfect for travellers
One of the most responsible things a traveller can do is do their best to evolve their travel routine into a more eco-conscious one. Travelling is a top contributor to rising carbon emissions, plastic pollution and food waste (to name a few) but of course only a worldwide Coronavirus pandemic can hold many of us – who are fortunate to have the opportunity to travel – back. So it's of high importance that we make changes that will reduce our carbon footprint as much as we can so that each time we explore our beautiful planet, we aren't causing her further pain.
"I had travelled quite significantly and realised the impact this was having on the environment and how my consumption habits in general were impacting our planet. I started thinking about my own beauty habits and how I was using a lot of disposable cotton pads to take my makeup off and I was using makeup wipes when I travelled." – Linda, founder of Tayvada.
Some of the many things we can do is offset carbon emissions from our air travel (click here for my blog post that explains how you can do that), avoid staying in all-inclusive resorts (their daily food waste is heartbreaking) and pack items that prevent us from using single-use products that will be contributing to that country's pollution crisis. Some ideas on reusable items you can bring with you are a water bottle (if you're going somewhere where the water could be contaminated then bring filtration tablets or seek out a bottle with a filter), straws and cutlery, shopping bags, a menstrual cup and bamboo pads such as the Tayvada ones this very blog post is all about. Fancy that!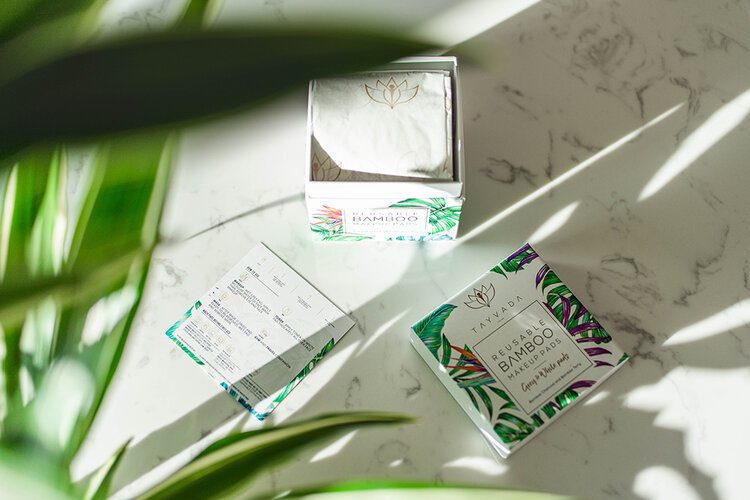 Ok so you know they're better for the environment than the single-use cotton pads but need a few more reasons as to why we travellers need them in our toiletry kit? Well I'll answer that now, I know, I'm good to you like that:
Unlike a bulky pack of wipes or stack of single-use cotton pads, with enough to cover at least three per day that you're away these reusable pads won't take up as much space as you won't need to pack so many. You can just take a few of each and wash them as you go.

They prevent the need for bottles of makeup remover, so there's less toiletries to pack making your packing process quicker and your luggage lighter.

You can travel with an easy mind knowing that your skincare routine isn't contributing to further daily waste to where you're travelling to and to the planet.

They're soft on your skin which is welcomed when travel, from pollutants to recirculated air, takes its toll on it. 

For every box of Tayavada's reusable bamboo pads sold they offset the carbon footprint that would be created by a an entire year's use of single-use cotton pads. So you're not only saving waste by not using them but you're helping to counteract the impact for someone who doesn't have the privilege to afford such a product. To read more about their partner Cool Effects, click here.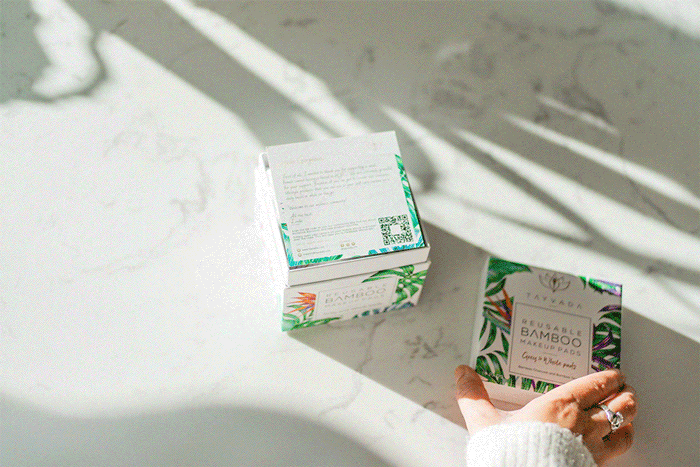 Shop from Tayvada here
You can purchase your very own pack of Tayvada's reusable makeup remover pads from their own website here.
You can also shop them on Amazon in the US, UK, Canada and Mexico. They're Amazon's Choice recommendation for reusable makeup remover pads as well as mine.
If you are in the US you can also shop the pads on Etsy here.
.
Tayvada has more low-waste products launching in the coming months, all of which have been designed to replace many of the single-use products we use daily and with the intention of levelling up our self-care rituals. I for one am very excited for what Tayvada has coming next and can't wait to share it with you.
Gabriella
For full transparency I was originally gifted a box of Tayvada's reusable makeup remover pads but upon finding they are far better than the ones I was using before (which I have repurposed for alternative cleaning), I purchased more as gifts. This article is a paid piece for Tayvada.
As an Amazon associate I earn from qualifying purchases.