Looking for some ideas on where to go for a romantic getaway for Valentine's Day? Great, because I'm here to share different trips that all have one thing in common: they're the kind of trip where you can focus on switching off from the outside world and spend some quality time together! Let me take you through five of my best romantic suggestions for what kind of holiday/vacation to book to reconnect you with your partner in a world that's constantly trying to pull our attention away from each other:
1. Snow one can get in the way of what I'm feeling
Nothing calls for snuggles more than cold weather so why not take advantage of sub-zero temperatures and find snow. Imagine a chalet or cabin tucked into the side of a mountain covered in snow with a fire burning, a soft rug or blanket on the floor in front beckoning you two to rest your feet.
In the day time you can don a pair of snowshoes and head off for a little trek or even go skiing together. First time? Then book a lesson with dinner to follow so you can celebrate your new found skill together.
Draw a bubble bath to warm up your fingers and toes together. Champagne (or your non-alcoholic drink of choice) and strawberries are an absolute must here.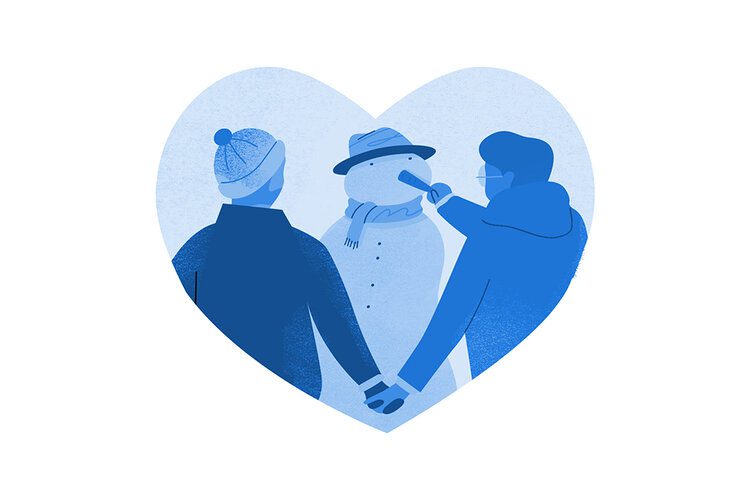 2. I'm cra-sea for you
Don't fancy the cold? Then why not spend Valentine's Day under the sun? Book a trip where you can tell each other what you love most about the other with sand between your toes, go play in the waves together with no inhibitions and dance together as the sun goes down and paints a scene of cotton candy in the sky.
Maybe you can make a playlist together that is full of the songs you've loved whilst you've been together or just fill it with Marvin Gaye (you do you boo) and both listen to it as you lay out under the sun.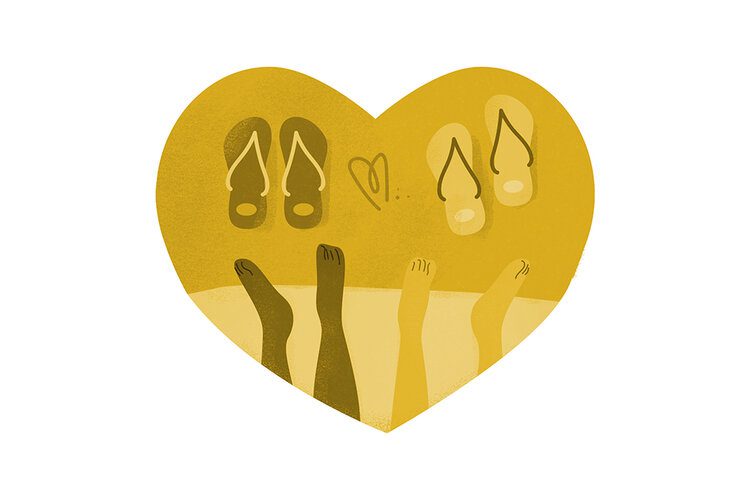 3. Have I told you lakely that I love you
Imagine this: you wake up, make coffee for two and as the scent starts to wake you up you draw open the curtains and all you see is a smooth lake with a still layer of mist hovering just above it. Birds are singing, the air is crisp and the skies are clear and that pastel blue that tells you it's going to be a cold but beautiful day for a walk. 
Cosy on up under a blanket together on the sofa with a book, go for for a hike. Whether you fancy something active or chill, the stillness of a lake in winter will encourage you to take it slow together.
Uncertain about where to start with booking a trip by a lake? Begin with looking at national parks with lakes. Some of the most beautiful places I've seen around the world have been lakes.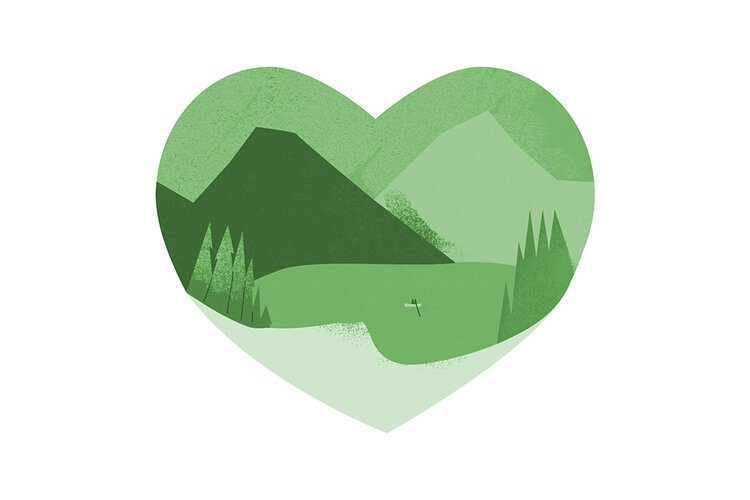 4. Truly, madly, deep tissue massage
There are very few trips more relaxing than a spa break. Quiet lounges, couples massages, time in a sauna and all the fancy infused water you can drink? What's not to love?! 
If possible, look for a spa hotel that's located out in the countryside so you can enjoy being outside and go for a walk together. If it's in a city, make plans to never leave the comfort of your complimentary robe, order in room service and settle down with a film you both love.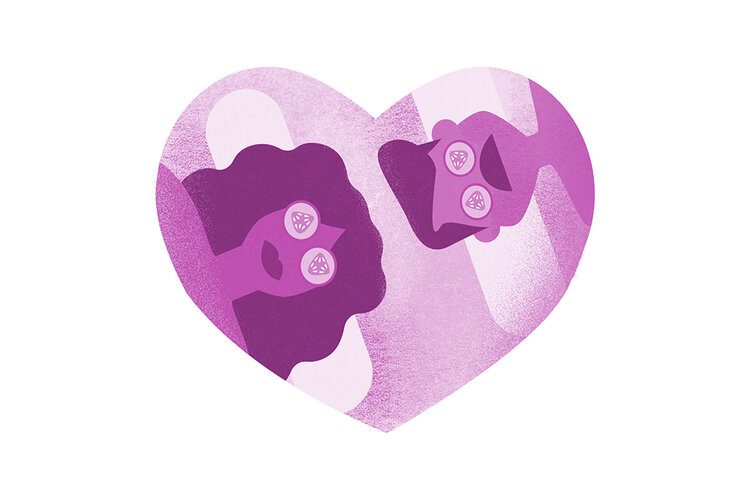 5. A matcha made in heaven
Maybe it's not the destination that will sway your decision but instead the cuisine. I get it, why not spend the most romantic night of the year at a candle-lit table full of what your heart desires? Think stone cooked pizza in Italy, tom kha kai in Thailand or consider going to Mauritius for dhal puri.
One of the best parts of travelling is eating the national and local cuisine and food is a love language so it makes perfect sense, right?
.
If you can't be with your other half this Valentine's Day then I also have a blog post on surviving long distance relationships. Michael and I have been together over 10 years but the first 3 years were spent doing long distance so you can trust that I have a good idea about what a struggle it is, especially on Valentine's Day.
Remember to travel safely during the pandemic and don't put yourselves or anyone else at risk. 
Gabriella