It is one of the greatest joys in life to experience other cultures and all that comes with it: architecture, cuisine, music, religion and clothing. Having travelled to places such as Morocco, Dubai, Egypt, Mauritius and Singapore, this is a topic I have exhausted on Google. Really it comes down to not wanting to be disrespectful to local customs, be it for religious or cultural reasons.
Whilst seeking out advice on what I can wear, I have asked hotel staff, taxi drivers and so on, and I always get the same answer which is along the lines of "there are only tourists here, don't worry", but I don't agree with this being the answer. Why should we ignore local customs when it comes to dressing in other cultures just because we're tourists? If you want to immerse yourself in and respect other cultures, you put the effort in to observe and participate.
There is a truth behind what they are saying by certain locations being driven by the tourism industry, and that the lines are blurred on what to wear. For example, Marrakech is far more lenient than somewhere more rural in Morocco but then Dubai is even more accepting of a little more skin, but you should never assume that everyone will be comfortable with the amount you choose to show.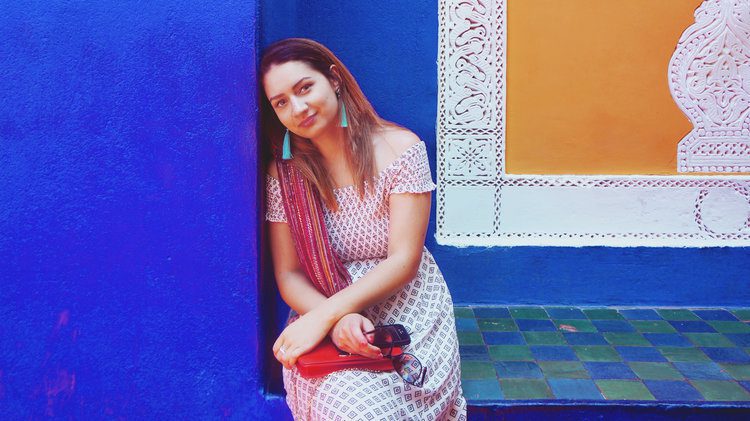 An example of a Bardot sleeve with my scarf close by to cover my shoulders in the presence of others.
From my travels and experiences I have put together the following guidelines for dressing modestly:
Cover your shoulders.

Cover from your knees up.

Don't wear anything low cut.

Don't wear anything see-through.
Really none of these are unimaginable, they're entirely understandable and easily done. However, the problem we 21st century ladies face is how all of the above are the biggest trends going and are completely unavoidable on a shopping trip; Short-shorts cut to reveal some booty, Bardots and cold shoulder sleeves, deep Vs and mesh tops have been dominating the fashion universe for the last few years.
So the question is, how can we dress respectfully, whilst keeping up with current trends?
The answer lies in focusing on our less skin-baring trends and wearing one accessory that will literally have your back throughout your trip:
Cover your shoulders
This is where that one accessory comes into play. The magnificent scarf! This blessing can be carried easily in your bag when you don't need it, and when you do, it can be worn in a multitude of ways to cover your head, shoulders and legs!
A scarf means you can wear strappy items, cold shoulders or Bardot sleeves and when you need to, you can throw a scarf over your shoulders to cover them.
Go for a light one because if you're looking at this post then the chances are you are heading somewhere hot, so you want cotton or a loose weave to stop you from overheating. If you want it to be able to cover you legs for visiting a temple but you're wearing shorts, then pack a wider one that can be tied as a sarong.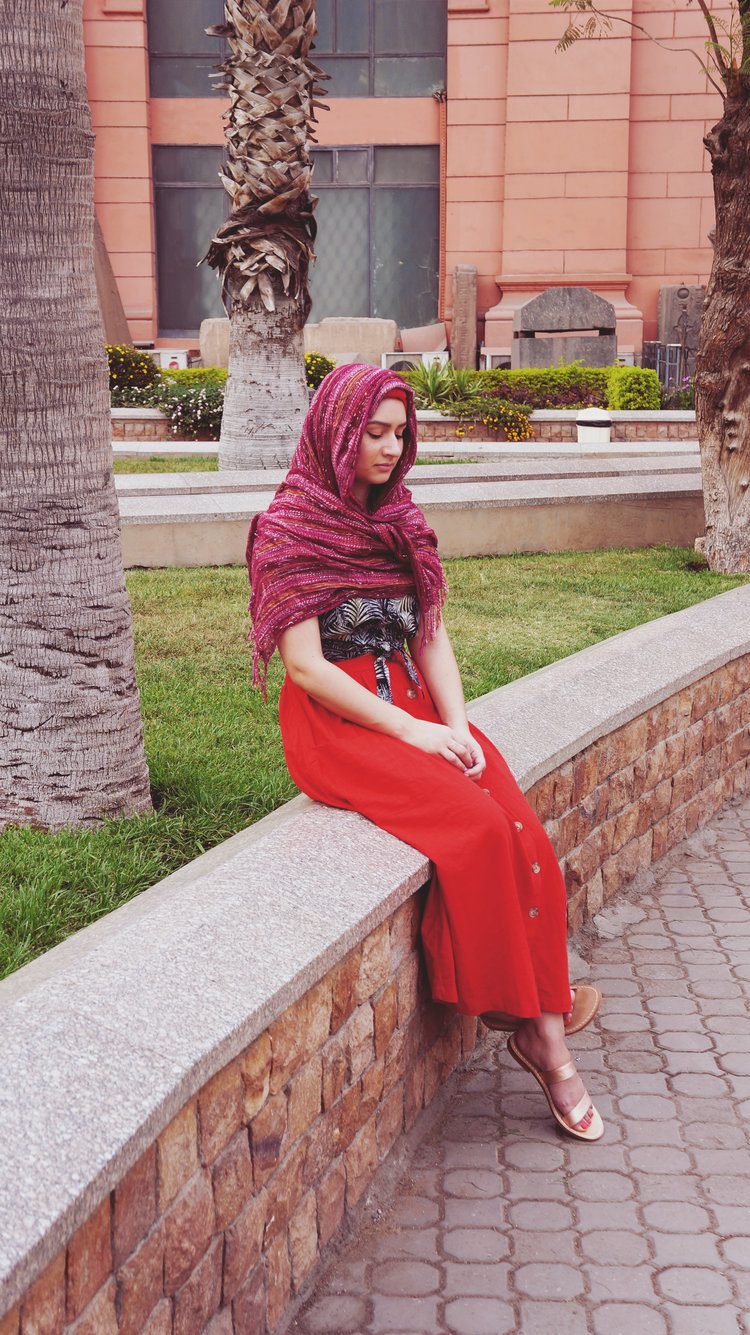 Kimonos are another great way to cover up, they're light and loose so you won't overheat and they are majorly in fashion at the moment. 
Bring some options to accessorise your outfits.
Cover from your knees up
What I mean by this is don't wear short skirts or shorts, especially not shorts that cut right up your bum. I'm partial to flashing a bit of cheek in swimsuits but when you're walking through the old Medina in Marrakech, shopping in the souks of Dubai or visiting temples in Singapore, it's inappropriate and may get you unwanted attention.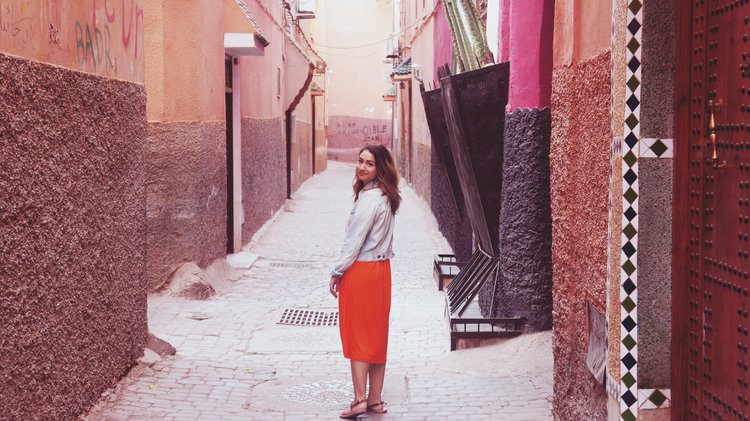 Not being able to wear above-the-knee shorts is difficult I know because they are practical and comfortable in the heat, but there are some amazing bottom half trends in fashion at the moment which are entirely suitable:
Palazzo pants
These long and loose trousers are amazing for staying cool in hot climates because they don't cling to your body, plus the length means they will cover your legs.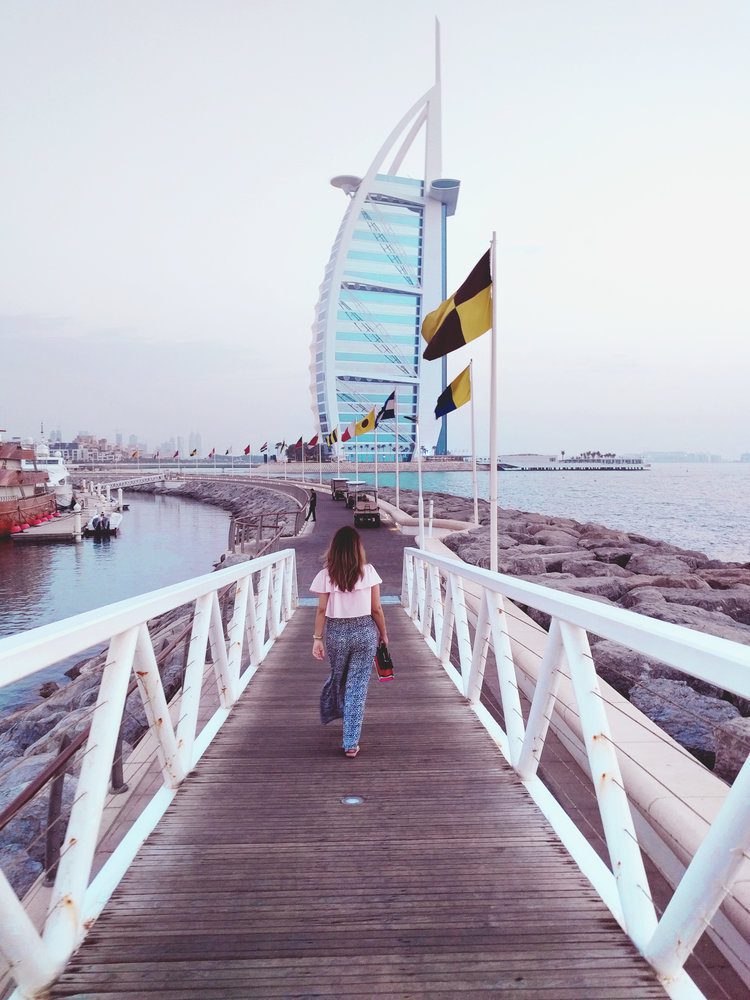 Culottes
With the same benefits as the palazzo pants but these bad boys are cropped so the hems won't get dirty and your lower legs can get a bit of sun.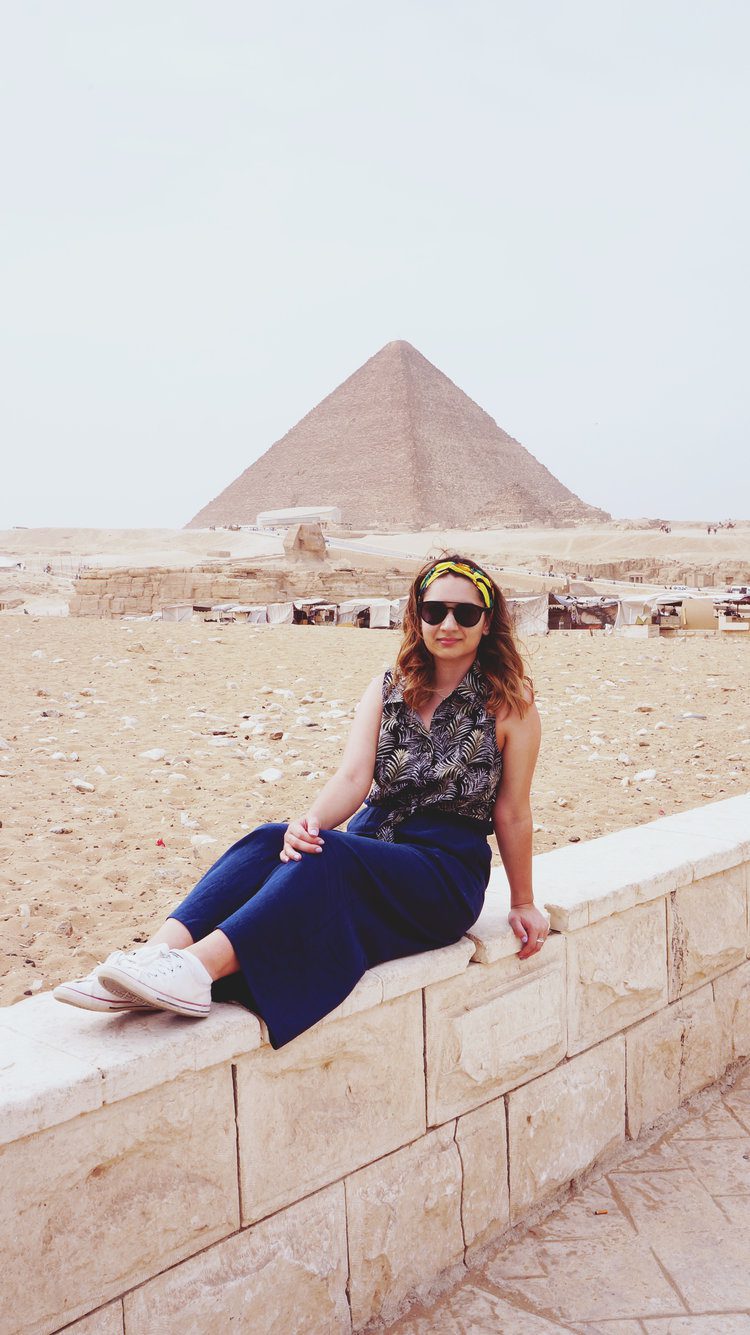 Jumpsuits
Your whole outfit in one with the practicality of trousers! With such a huge variety of top styles and cuts for the legs, you have so much to choose from.
Midi skirts
My absolute go to at the moment, I am loving midi skirts. I'm short so they don't crop as high as they would on taller gals, but for me, it means I can get length without them draping along the floor. Brands such as Urban Outfitters are coming out with matching midi co-ords so they're easy to style.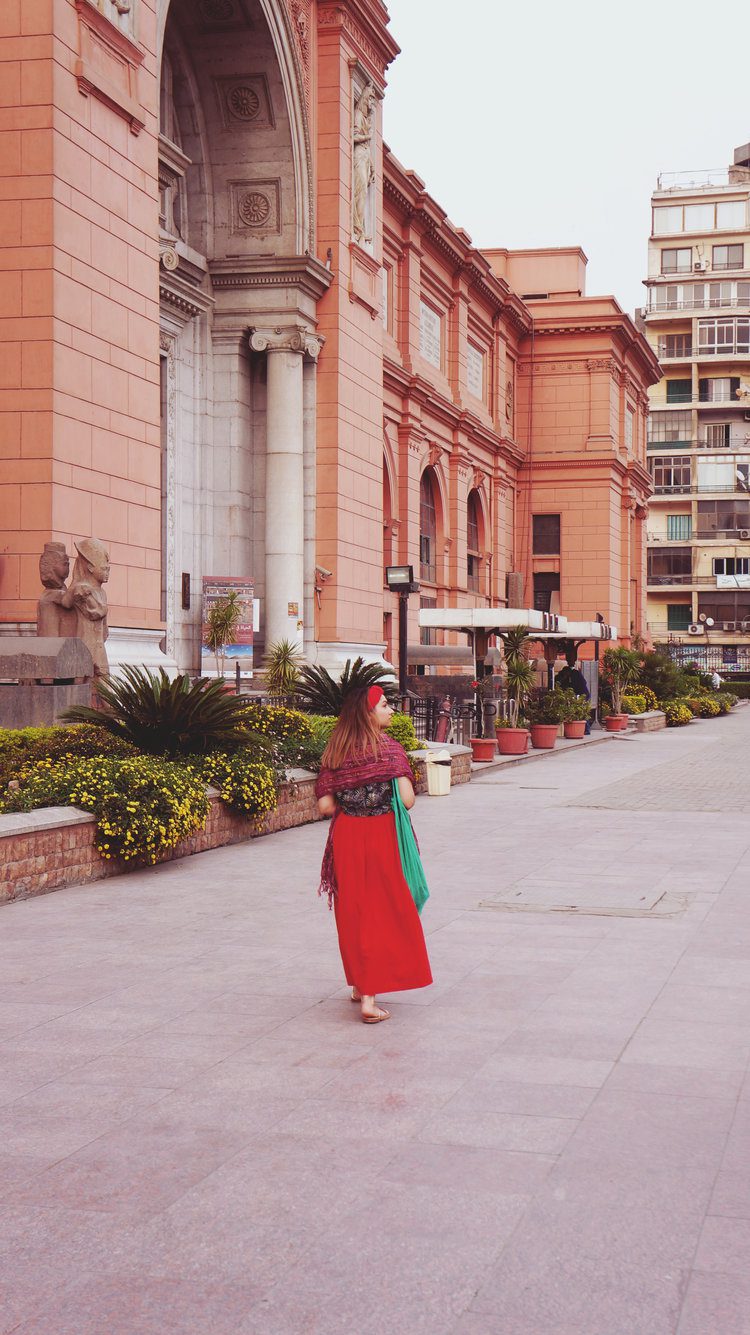 Midi dresses
Same as the midi skirts except you have one less worry over what to wear on top, because it comes with one!
If you're heading to any souks or into the desert, I wouldn't recommend wearing maxi-length skirts or dresses because the hem will get dirty very quickly.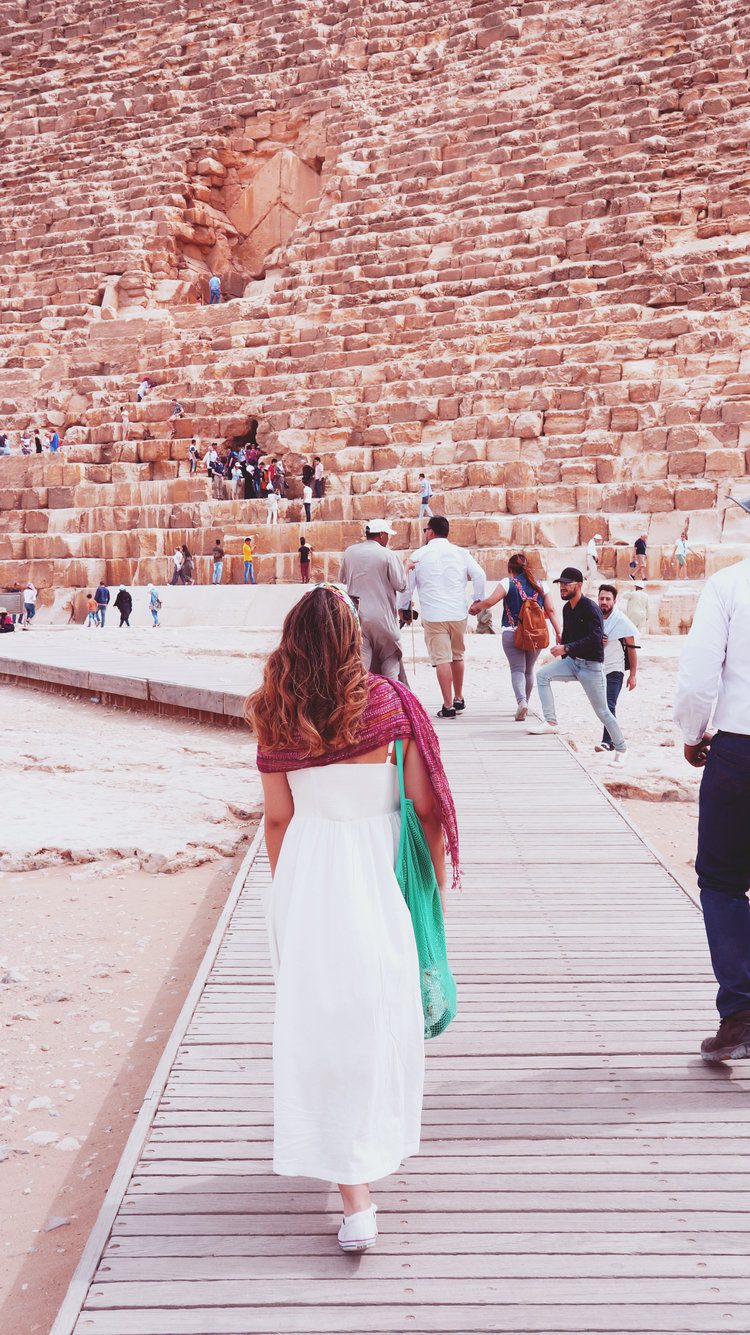 Don't wear anything low cut
I'm not talking wear roll-necks, but I wouldn't suggest going more than a couple of inches below your collar bone.
Don't wear anything see-through
Mesh tops, crochet creations and braless numbers (where nips are visible) are all best to avoid.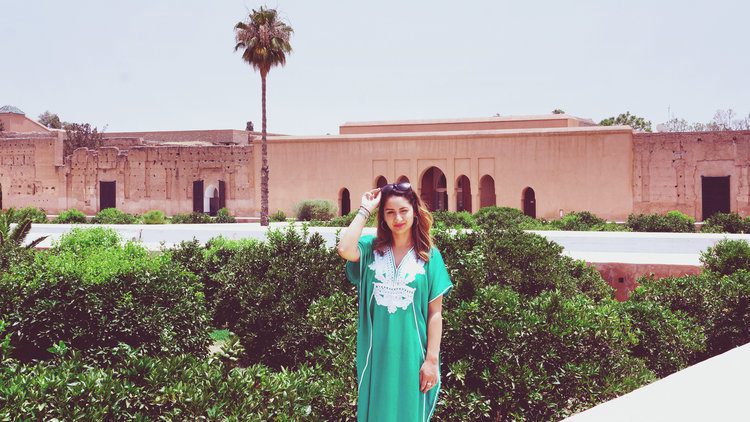 A dress bought in the medina in Marrakech, Morocco.
Hopefully, this has made dressing modestly a little less daunting. There are so many options and with a silver lining of not having to shave half of your legs (if you do shave) it's easy to adhere to. Plus, you can always buy clothing from the country you're in (see the photo above). 
Some locations are a little more lenient than others, and some might just require dressing modestly when in a place of worship – just do a little research before you go to be sure.
Aloha, Gabriella