Well guys, I've been in Canada for a month now and I've officially moved into my apartment *just* in time for Christmas Day. Half of my furniture hasn't arrived and I'm sleeping on a mattress on the floor like every night is a sleepover until the new year but I am grateful to have a roof over my head.
Though I've been super busy with all the fun admin things that come along with setting up a new home abroad, I have been able to get out a little and find some exciting things to share with you. 
This month I'm sharing some discoveries in my new home in Vancouver like where to shop in bulk to save waste, how to get the best limited-time-only dessert, an original Art Deco cocktail bar, how to shop local for your festive feast and how I'm lighting my candles more consciously.
1. 1927 Lobby Lounge at Rosewood Hotel Georgia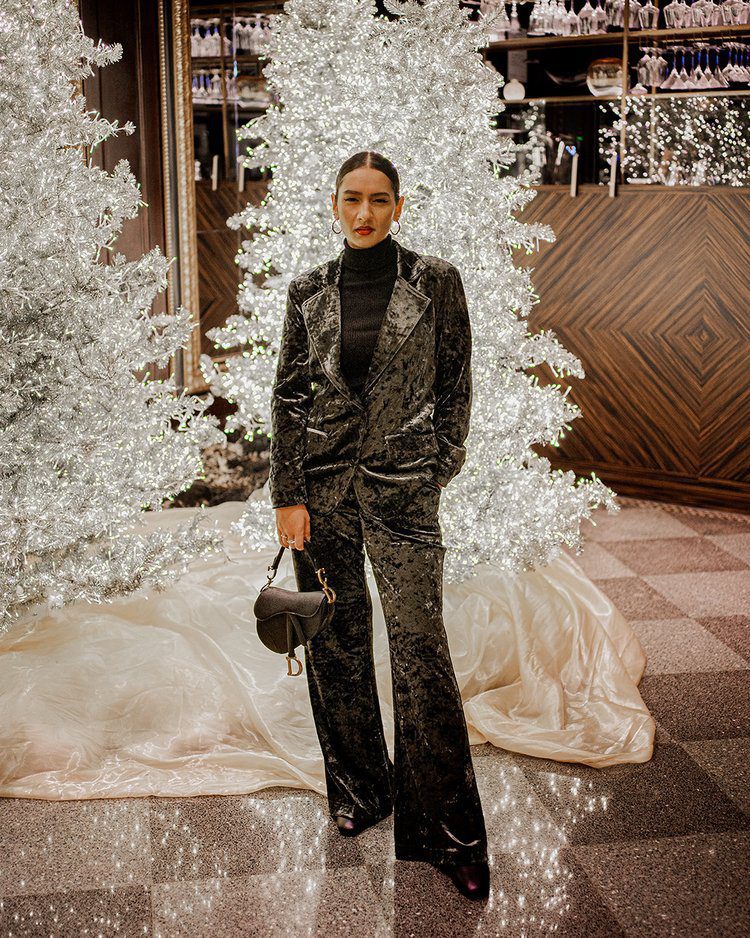 The Rosewood Hotel Georgia is one of Vancouver's grand hotels and can be found opposite Vancouver Art Gallery on W Georgia St. 
The Rosewood Hotel Georgia first opened its doors in 1927 and put itself prominently on the map during the golden age of travel. 
In 2011 the hotel underwent a full renovation bringing in interior designers, Munge Leung, who have done such a spectacular job it's impossible not to swoon over every plush velvet chair and glistening crystal chandelier. Is it the crackling open fire in the lobby that thrills me, the sparkling sconces that dreams are made of or the silver Christmas trees whose beauty could steal the limelight from Katharine Hepburn herself (a former guest of the Rosewood Hotel Georgia by the way)? The answer, all of the above.
1927 Lobby Lounge is the Rosewood Hotel Georgia's lobby bar and is where you can enjoy gorgeous cocktails that go down as smooth as the crooners that once roamed the halls of the hotel. It was also one of the first establishments to begin serving alcohol after the prohibition.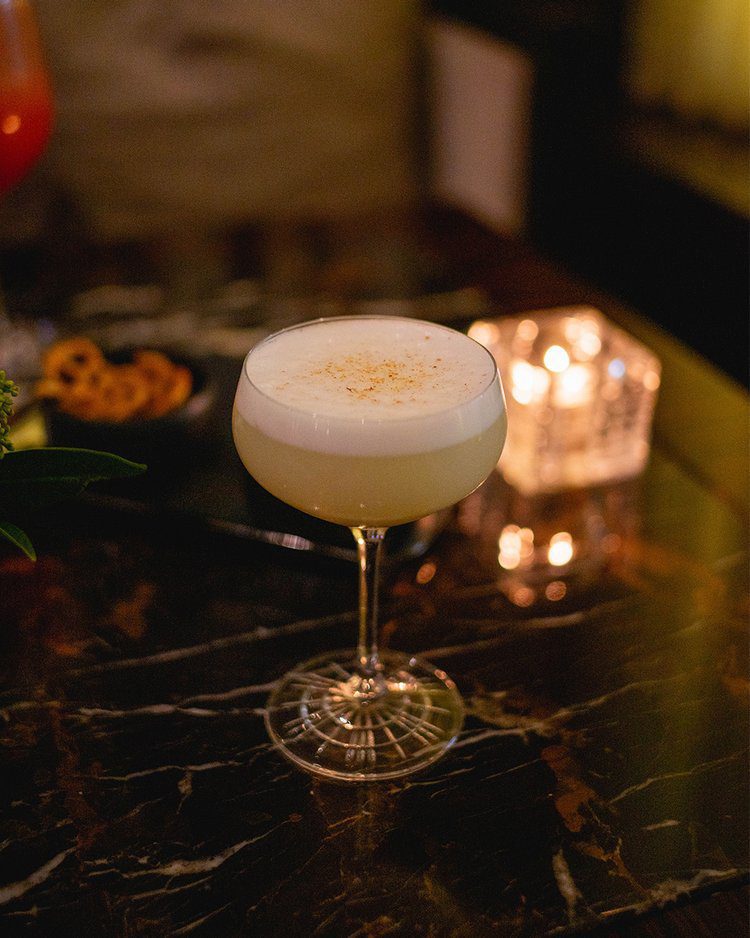 2. Bulk Barn
I first went to a Bulk Barn back in 2018 when a friend I was visiting in Ontario took me. From the moment we received our visas I have been looking forward to the day I could shop in there.
Bulk Barn is where you can purchase all of your dry store cupboard essentials from flour to spices plus all of your favourite candy and chocolate and I mean ALL of it. Rows upon rows of bins allow for you to fill up your own reusable containers helping to save the planet from single-use packaging waste and you from over consumption.
We completely stocked our pantry with baking supplies, pasta, rice, herbs and spices and got some treats like hot chocolate and holiday candy for guests for under $200 CAD. 
As if the benefits to reducing waste on our beautiful planet aren't enough to make you want to shop at Bulk Barn, it's also brilliant for trying different options of your classic store cupboard staples. Want a change from regular pasta? Simply fill a few small jars or bags with brown rice macaroni, chickpea fusilli, red lentil penne or Cauliflower Fusilli. Same goes for the countless types of flour too!
Tips for shopping at bulk barn
Your reusable containers must be clean before use

Weigh your container at the cash register before filling them to avoid paying the weight of your container

Make a note of how much your containers weigh so it can be removed when you go to pay for your goods

Write down each product code to make weighing and paying easier at the end

Bring sturdy shopping bags that will support the weight of your full containers
3. Mr Hotcakes at Vancouver Christmas Market
If I had a cent for every time Michael has mentioned Mr Hotcakes since we visited Vancouver Christmas Market I would be able to buy him a lifetime supply. 
Mr Hotcakes is a seasonal pop-up food stand in Vancouver Christmas Market and is where you can find pancakes filled with a gooey cinnamon bun centre that's topped with either whipped cream, ice cream or a cream cheese frosting for $8-10 CAD.
It's hot, gooey, melty, indulgent and smells like Christmas plus their logo is pretty cute too. 
You can only catch Mr Hotcakes at Vancouver Market until Christmas Eve so run don't walk people!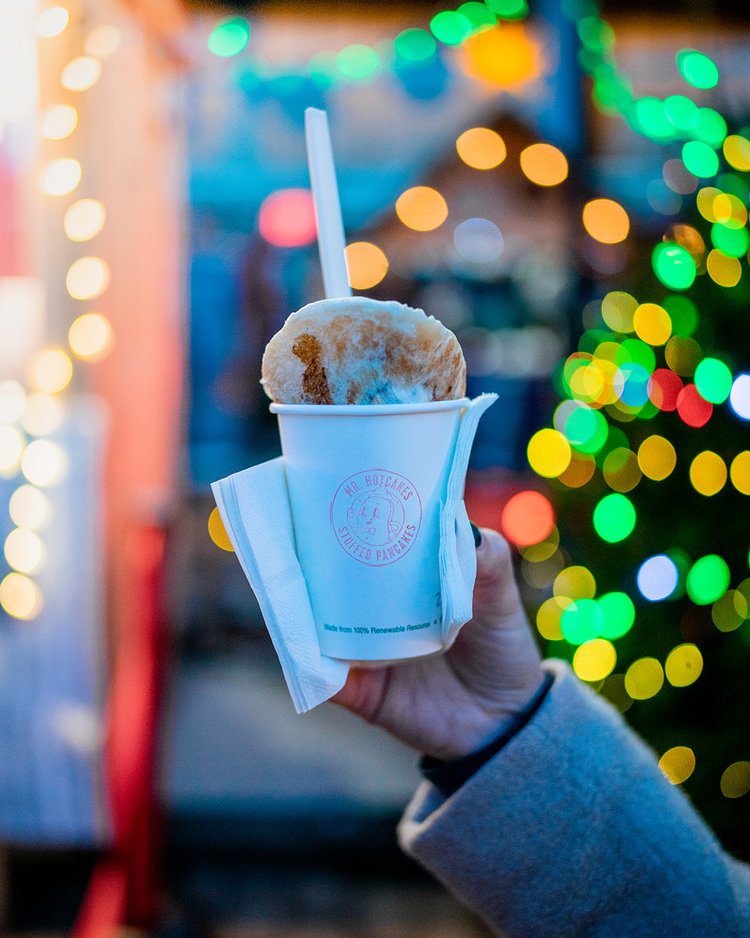 4. Public Market on Granville Island
I had one of the best days out here in Vancouver since arriving when we went to Granville Island. 
With the intent of shopping as local as possible for our little Christmas Day feast we went to Public Market on Granville Island. Whilst there we got all of our fresh fruit and veg, meat, alcohol  and some of the spices that had ran out at Bulk Barn (see number 2 for more). Not only did shopping from independent vendors get us a much better deal on our groceries but it also helps the local community and is a much more pleasant shopping experience.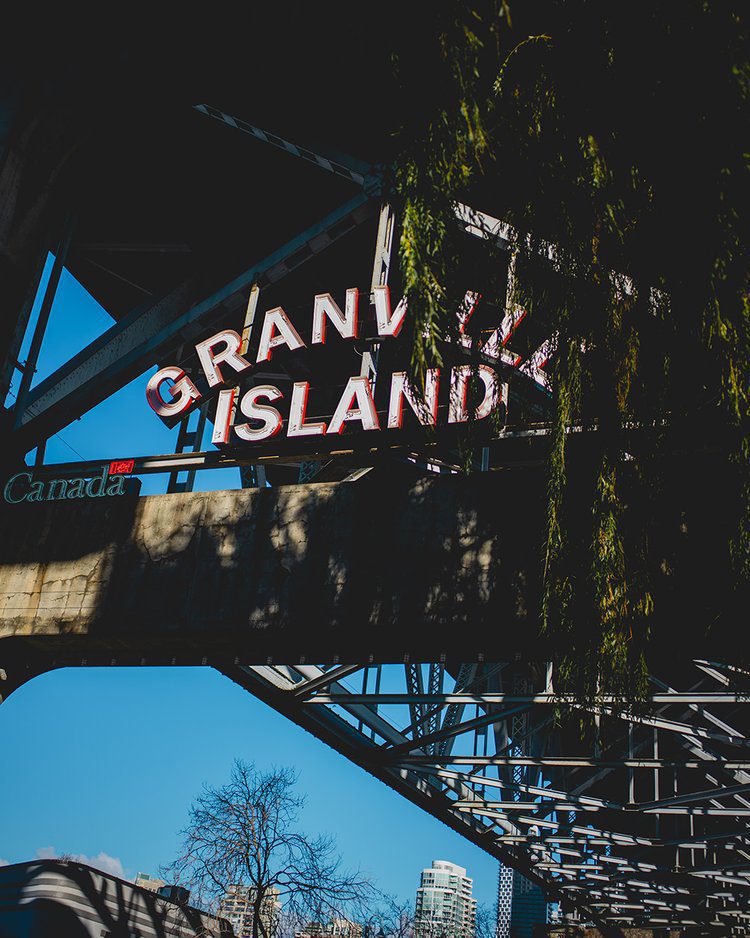 Some of our top picks:
Lee's donuts, funny story – as all Brits do we joined a queue, after five minutes it occurred to us that this queue wasn't to get into the market but was in fact for a donut stall. Of course we never say no to donuts and oh my goodness were they worth it.

Sheringham Distillery Gin made on Vancouver Island and purchased from Liberty Wines.

A cocktail at Liberty Distillery to take the edge off visiting Public Market on a weekend.

Hobbs Pickles are perfect for charcuterie boards or in Christmas leftovers sandwiches.

The Grainery is a mini Bulk Barn for all your grain and spice needs.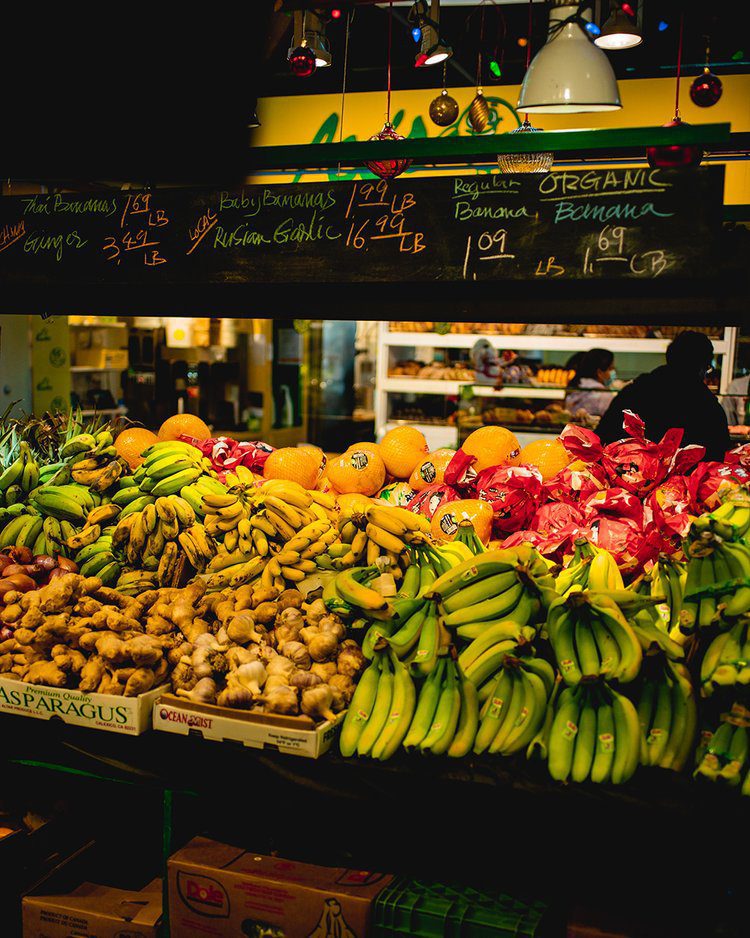 5. Rechargeable USB lighter
Let me tell you, this contraption blows my mind! 
No more throwing away matches after one use, panicking when you run out of matches, burning your finger, fighting against the wind to light a BBQ and no more struggling to strike a match – especially if you have limited motor ability as a USB lighter activates with a simple slide and click of two buttons.
I'm not even going to try to explain how it works, I would really just be regurgitating what's on the box, I can tell you that I'm thrilled to have made this purchase to be able to light all of my locally made Vancouver candles from Mala, Provence En Couleur and Cartems.
.
Do more on & for the planet, Gabriella