I have officially moved to Canada after a 19 month long wait due to the worldwide pandemic! So this month I'm combining a few things from London, Norfolk (where I grew up and was based when I was packing for Canada) and north America.
This month on PFH I'm sharing how you can do your supermarket shop from home and plastic-free in London, where to get the most incredible manicures from a female-owned salon in Norfolk, England, a British seltzer than does good for the planet, where to get the best spa day deal in Norfolk and the festive beverage of all festive beverages.
Let's get to it shall we?
1. Charrli
Charrli is a London based platform that enables you to shop sustainably and locally.
Founded by two north American women turned Londoners, Charrli enables anyone living in the city to shop online from local plastic-free stores.
Do you know the drama of shopping bulk or plastic free in London and having to haul all of your full and heavy containers back home? This is where Charrli comes in. By shopping with them online you can pick all of your favourites, store cupboard staples, bathroom essentials and treats without having to drag your reusable containers anywhere. Charrli couriers deliver to your door in reusable containers that you simply return upon your next delivery.
Better yet you receive credit for every reusable container returned and Charrli delivers via e-bike or e-truck which are both free of carbon emissions! I know, it doesn't get better than this!
I had the pleasure of being invited to their latest plastic-free store partner, Jarr Market, just before leaving London and it is so perfect I was so bummed to be leaving before I could shop from them! From Jarr alone you can shop dairy alternative milks, bulk seasonings, dry store cupboard essentials, plastic-free bathroom products, vegan confectionary, bulk frozen fruit and more.
Take a look at Charrli's pantry to see what sustainable choices you can make for your home today.
2. Pops Beauty
Pop's Beauty is a beauty salon located in the quaint town of Holt in North Norfolk, England.
This female owned business opened in 2017 and belongs to Charlotte who, just in her twenties, has created the best salon in Norfolk. Their services include waxing, manicures, pedicures and massages.
Have you ever been for a manicure and spent the whole time in an awkward silence because the beautician would rather speak to their colleagues than you? Yeah, I don't like that either. Charlotte and Kerry at Pops Beauty have created such an inviting environment and take a such a genuine interest in you it's hard to leave without feeling like you made new besties.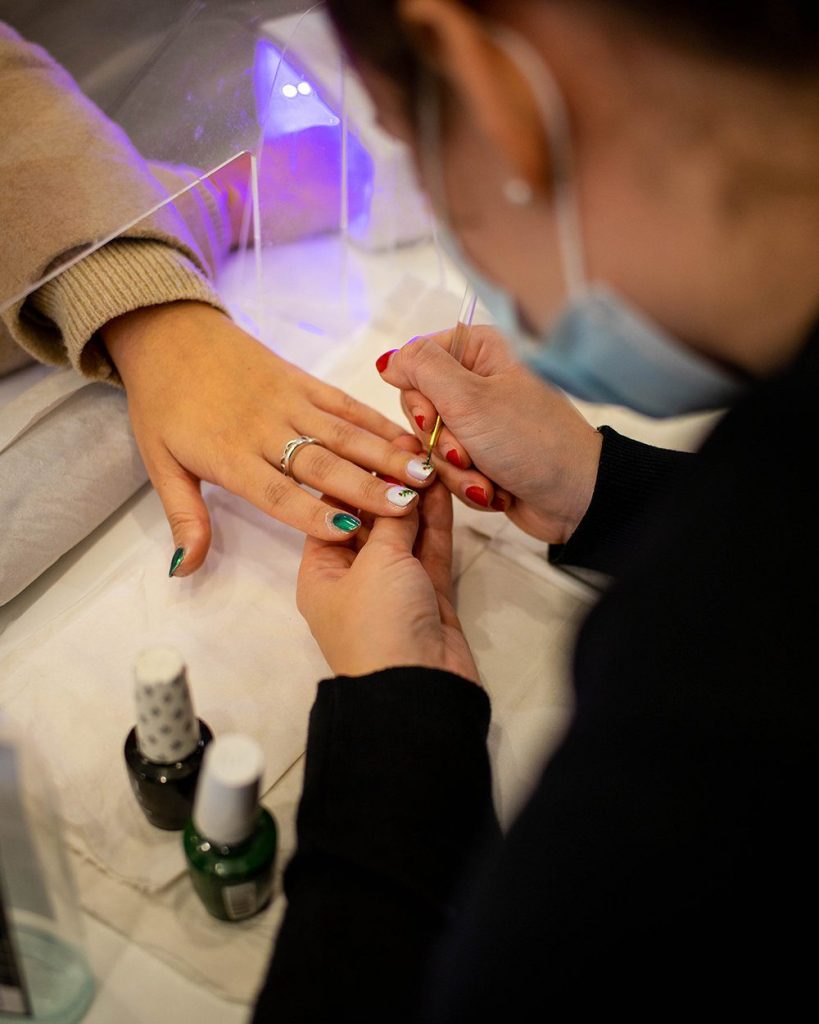 I've been going to Pops Beauty since 2018 before I was blogging and found myself confiding in Charlotte about my plans to launch Postcards from Hawaii and the support and enthusiasm she has given over the years is treasured.
My brows have never received such gentle care than from Kerry whilst Charlotte can paint just about anything you pitch on your nails.
Book your festive appointment soon to avoid missing out! They have a mind-blowing amount of festive designs from sparkle and chrome to hand painted nail art featuring Rudolph and figgy puddings! I have received a compliment on my pre-christmas manicure almost every day since I had them done.
I'm going to miss these talented and kind women very much, did I mention they're also fiercely committed to loving and protecting our planet too?
Whether you're local or visiting reach them via their Instagram, Facebook, email at bookings@popsbeauty.co.uk or call on +44 1263 340050 to make your appointment.
3. High Water
High Water is a UK hard seltzer brand that serves a refreshing drink whilst looking out for the environment.
What's a hard seltzer? A hard seltzer drink is an alcoholic beverage that's vodka based, made with carbonated water and infused with flavour. It's kind of like an alcoholic soda but with fewer calories and a natural taste.
So what makes High Water unique? High Water uses triple distilled vodka and spring water straight from the Cotswolds and they donate 1% of their profits to Just One Ocean, a UK registered marine conservation charity.
High Water has 3 flavours:
Mango & Peach

Cucumber & Mint

Lemon & Elderflower
My personal favourite is the mango & peach flavour as it tastes so juicy and refreshing.
Hard Seltzers swept across the US last year so get ahead of the trend in the UK by stocking up your fridge shelves with High Water. Enjoy them over ice with a wedge of lemon or lime or pack them in a cooler for a trip to the beach or camping.
The 250ml cans are recyclable so dispose of them in public recycling bins or take them home to recycle.
4. The Pigs Spa
The Pigs is a local pub, spa and hotel located in Edgefield, Norfolk.
The Pigs Spa has been my go-to for years for treating friends, family and my partner, Michael, to treatments. They offer a very impressive variety of treatments from gentle pregnancy treatments to full body massages.
To get the most bang for your buck I recommend booking one of their package deals. Often the half-day spa is booked far in advance as it's a very good offer that includes two treatments, food, Prosecco and use of their hot tub so if it is, enquire about their Twilight or Sunrise spa.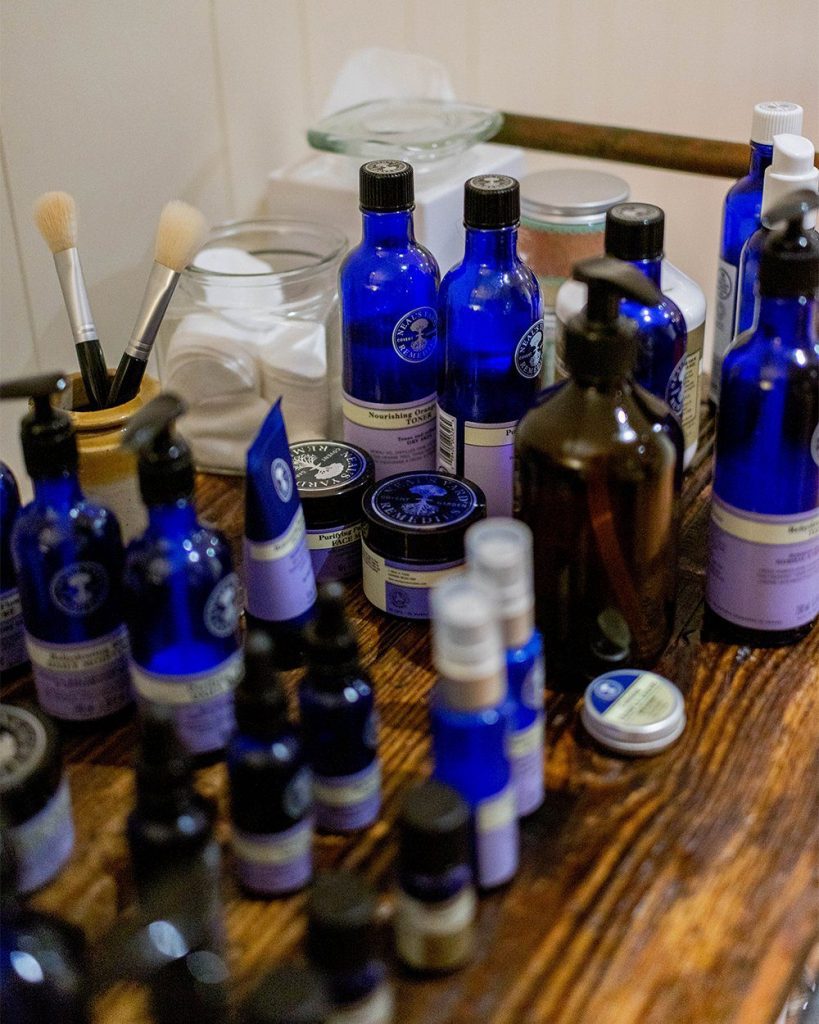 I treated my friend to a Sunrise Spa package before I moved to Canada and for £75pp we received:
30 mins head, neck and shoulders massage

30 mins facial

Glass of Bucks Fizz

Breakfast at Pigs Pub

Hot beverage
In comparison their cheapest facial and massage is £40 each so £75 to include a full meal and two drinks is a fantastic deal. I've received many treatments from here and the Sunrise Spa is by far my favourite as it combines a massage with a facial. Of the three spa packages if offers the longest treatment time.
All treatments use Neal's Yard products and a range of gentle products are available for sensitive skin or expectant mothers.
Apply for a free Norfolk Passport for a discount on food at The Pigs.
5. Starbucks' Sugar Cookie Oat Latte
Since moving to Canada less than 2 weeks ago (from the date this was published) we've been inundated with admin trying to get ourselves settled here so we are yet to get out and explore. Which means for now the only thing Canada-focused on this list is this Sugar Cookie Oat Latte from Starbucks (I believe it's available in the US and Canada but not the UK, sorry folks!)
I know how ridiculous that is but I had to squeeze this festive beverage in to this blog post because it might be the best festive drink ever! It's high time dairy-alternative/vegan drinks got their moment in the spotlight instead of at an additional cost, right? It's still sucky that making a better choice for the planet is more expensive but that's a fight for another day.
This highly sought after festive drink from Starbucks is sold out almost all across North America and for a good reason. Much like a sugar cookie it's ridiculously sweet but is assured to get you into the festive spirit and at the very least it will spike your energy to get you through holiday shopping this year.
Don't forget your reusable cup for 10¢ off your order and to save the planet from another single-use cup. Starbucks is accepting them again, you just have to pop it in one of their mugs when you're served.
.
Do more on & for the planet, Gabriella