It's the most wonderful time of the year!  Whether you're an organised traveller or not, here's your chance to be an organised Christmas shopper with my ultimate Christmas gift guide!
I've picked out over 25 useful, thoughtful and sustainable gift ideas that I personally love, many of which I never travel without! I've organised them into price categories so you can find something to fit your budget from stocking fillers to their main present.
£10 and under
Solid shampoo and conditioner 
These have to be the best responsible stocking fillers for all travellers who never want to be caught without shower toiletries but also for the traveller who cares greatly for the environment and is doing their best to reduce their plastic wastage. 
Solid shampoo and conditioner can last up to three times longer than a bottle of shampoo and there's no bottle to throw away afterwards. They're one of the easiest ways to save the world!
Maison du Savon de Marseille
To go along with the solid shampoo and conditioner bar, throw in a bar of soap too so that your responsible traveller can wash their body as well as their hair! Again it's packaging-free and means they will never be without soap, wherever their travels may take them.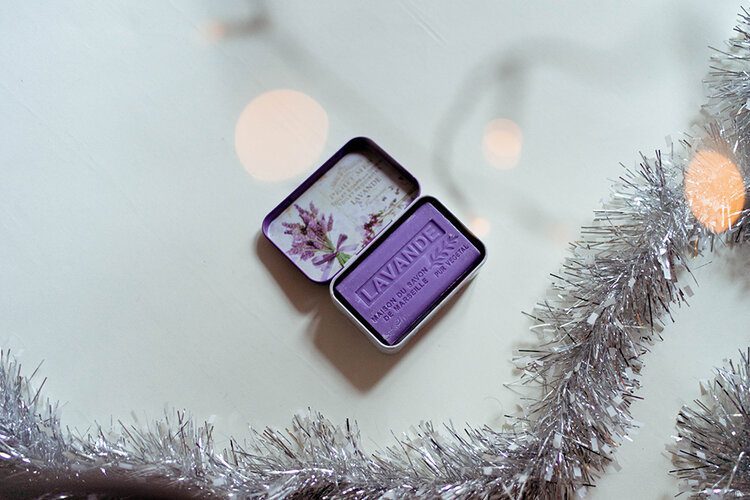 Maison du Savon de Marseille soap can also be used to wash their clothes on the go too, so combine it with a portable washing line and you'll also be giving them the gift of saved money.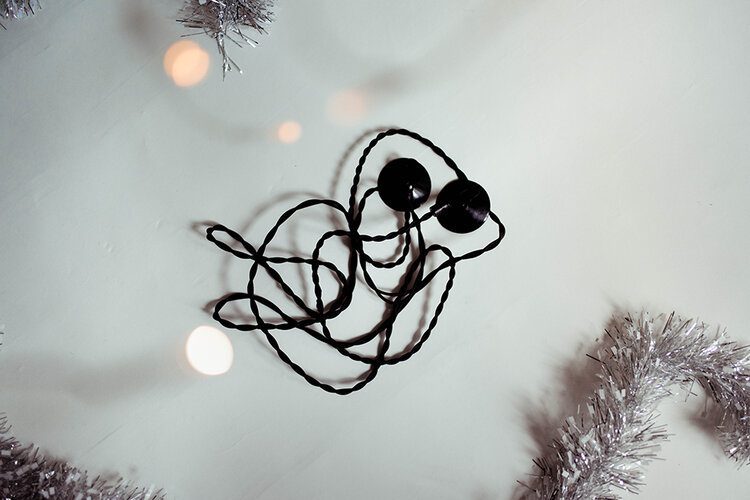 Memory foam travel pillow
There are very few gifts better than the gift of sleep. 
This is my favourite style of travel pillow because it's the most supportive and moulds to my head, neck and shoulders. This one in particular has a removable cover so it can be washed. As it's memory foam, it compresses down with the risk of popping and it squeezes into even the most full of suitcases. The popper fastening is particularly helpful for keeping the pillow in place and it means it can be fastened to a bag or suitcase.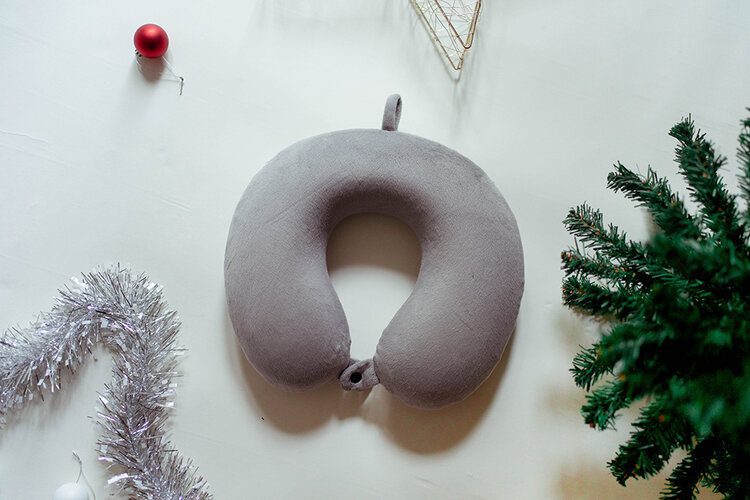 Anatomicals
On the topic of sleep, to accompany the sleeping pillow above, Anatomicals have some fun tongue-in-cheek sleep masks to help them shut the world out and make sure they catch Z's on their travels. 
Anatomicals has a huge range of beauty products that will excite any traveller from pampering to sleep aid.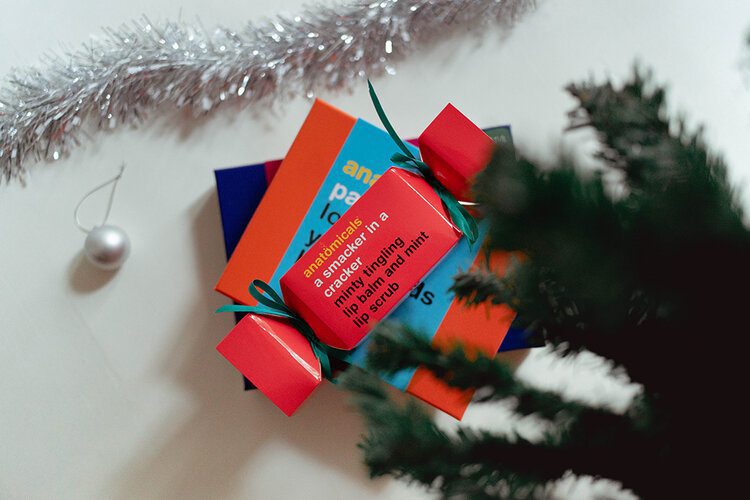 Extra long USB charging cord
You never know where the USB port or plug is going to be in a room and you cannot depend on it always being by the bed so gift them with an extra long charging cable so they can still message you about their travels from bed whilst their phone charges. It doesn't seem like that big of a deal now but it will make a big difference to them when they realise they don't have to sit on the floor with their phone!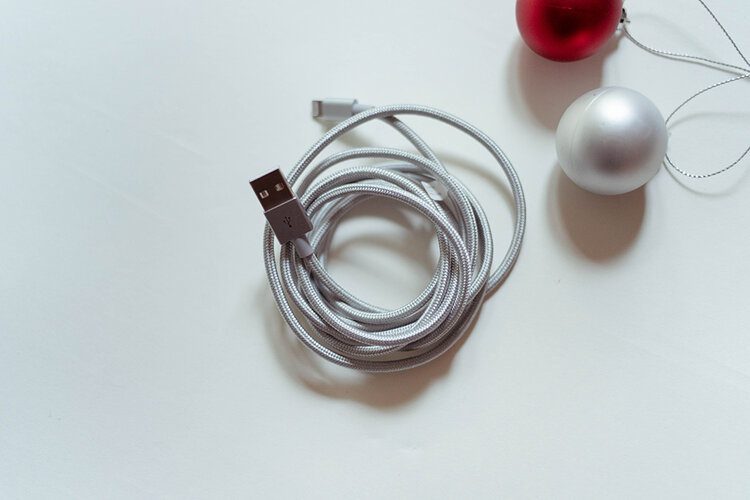 Bamboo straws
Did you know that it takes up to 200 years for a plastic straw to decompose and yet 8.5 billion of them are used annually? Yes, that is crazy!
Any reusable straw is better than a plastic one but I particularly favour a bamboo one because they are naturally sourced and will decompose when they reach the end of their life.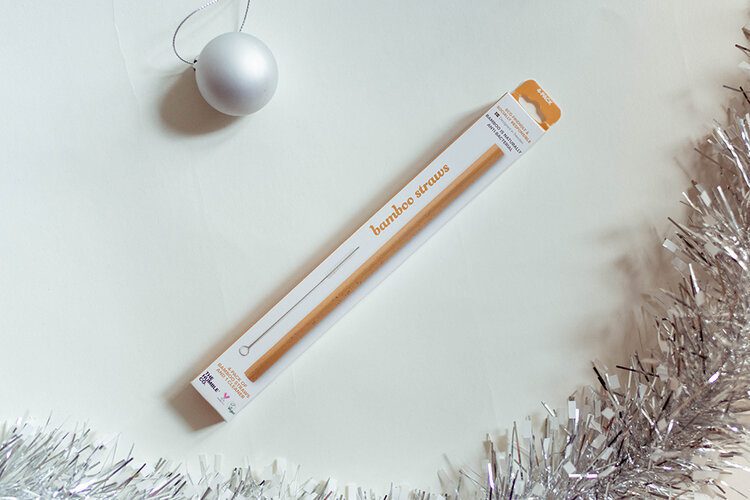 I particularly like using The Humble Co. ones because they also provide dental care for children in need all over our planet via their Humble Smile Foundation, and you can help too as it is funded directly by proceeds from every product sold.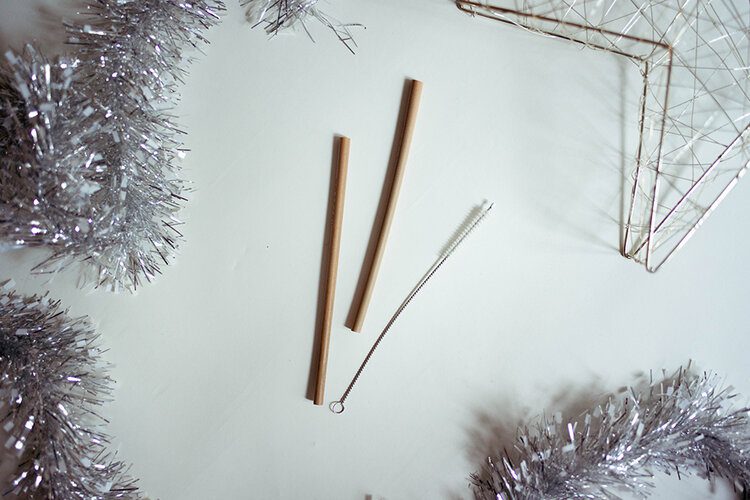 Cutlery
Travelling with a reusable cutlery set such as this camping KFS set with prevent the usage of plastic cutlery so not only are they good for the environment but it means you or whoever you buy these for will never be without. They can use them to make and eat food on the go from a park bench to the hotel room.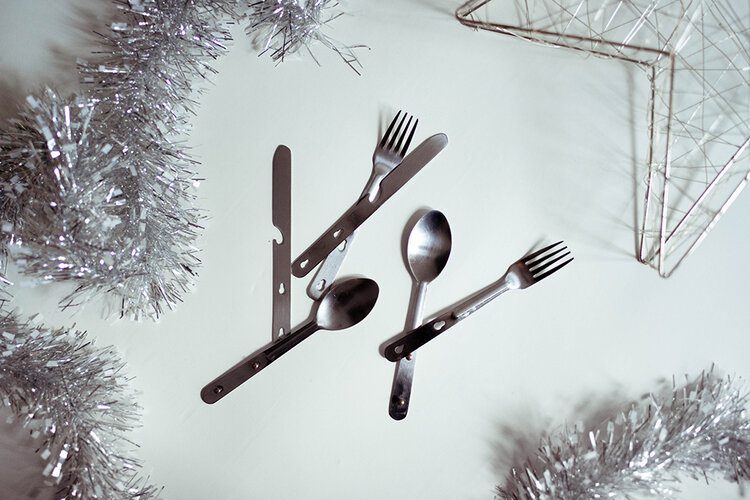 Wax sandwich wraps
Up until last year I was using plastic sandwich bags until I realised there's a much more cost effective and responsible option: wax sandwich wraps. They come in both bees wax and vegan plant wax options and always in a pattern!
These wraps mean lunch can be packed up on the go, saving a significant amount of money from eating out every day.
Collapsible bowls
Much like the wax sandwich wraps above, these silicone bowls will save travellers money by eating in. If we haven't found accommodation with breakfast included I eat cereal from my bowl and salads for lunch and/or dinner.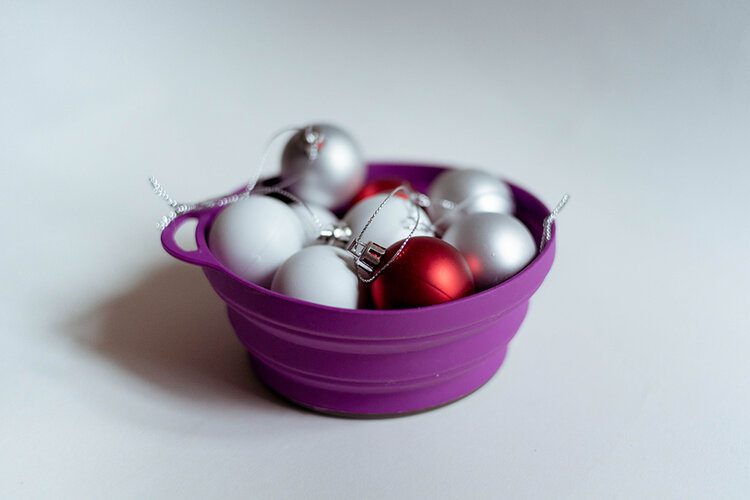 Dry bag
Dry bags will either keep your items inside dry or they will prevent wet items from getting anything else wet. We travel with our dry bags on every trip because you never know when you'll have something wet that you don't want to pack with everything else. For example: wet swimwear or clothes you've washed and haven't dried yet. We also use them on active trips where we're hiking or on a boat because it keeps the contents dry.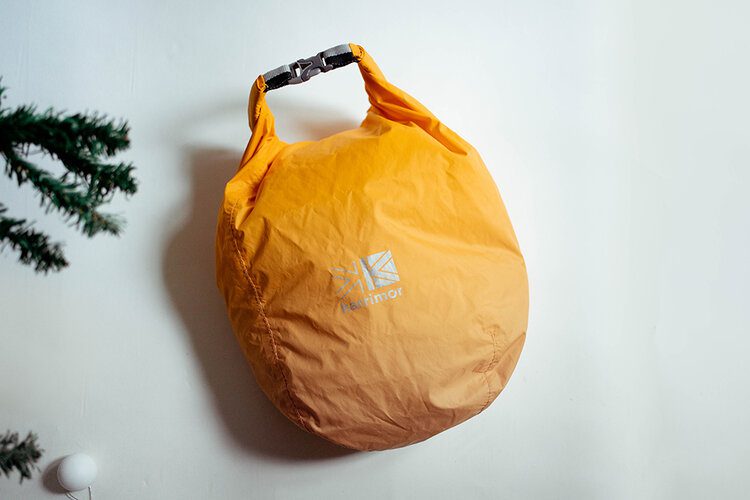 £10 – £25
Dock & Bay towel
A Dock & Bay towel will put a smile on anyone's face because they come in a wide variety of colours and patterns and they're compact, super absorbent, sand proof and quick dry.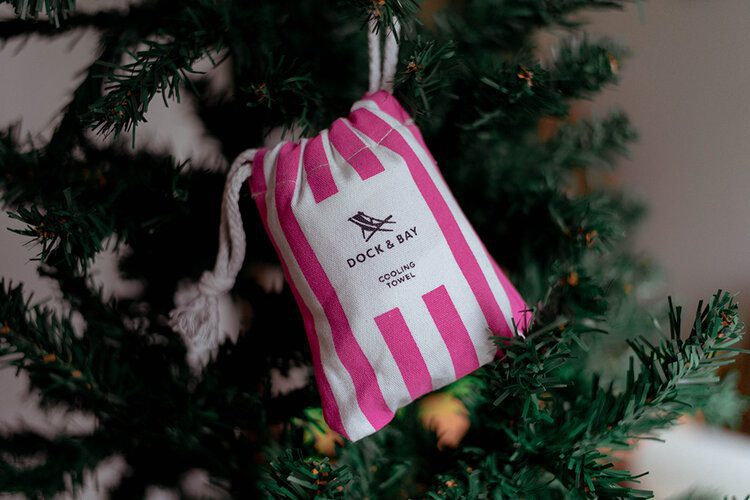 It's not only towels that you can buy from Dock & Bay though, you can also buy one of their ponchos for both kids and adults, hair wraps, cooling towels or a pair of swim shorts. 
You could even go the extra mile and get a towel personalised!
A 7 year pen
A pen is necessary for filling out immigration cards to making notes on where to go and what to do. So get them one that will last so they don't have to worry about it running out when they need it most, at least not for seven years. I'm on year five of mine and it's still going strong!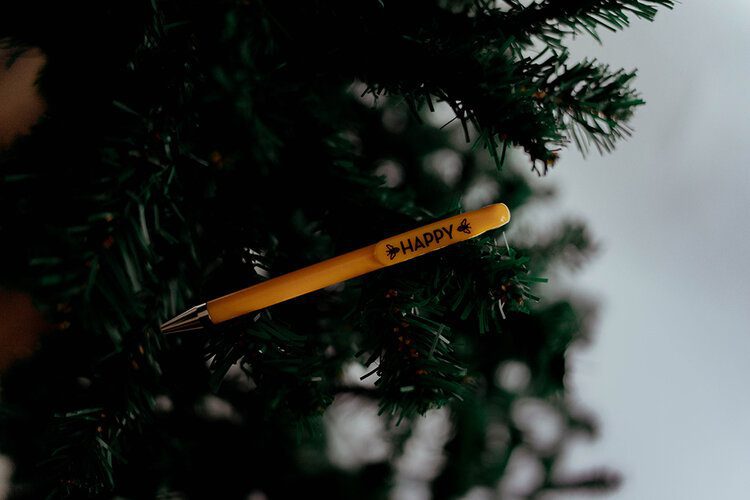 Packing cubes
Packing cubes are ideal either for the most organised packer or the ones that need help getting themselves together. They not only organise clothing so it's easier to find but they also compress so packing becomes easier too. I have seven in varying sizes and I couldn't imagine packing without them.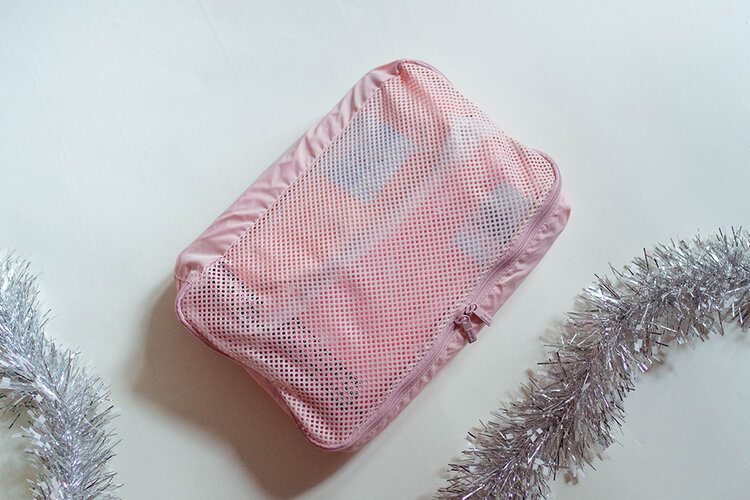 Universal travel adapter
Make sure they are always prepared with a universal travel adapter. It will not only save them money from having to buy multiple adapters but it also means they have less bulk to travel with. I travel with two and I've never needed more.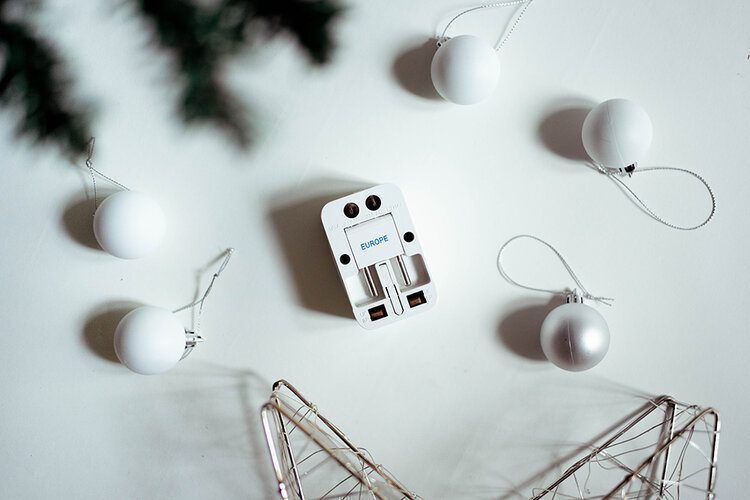 Polū Bamboo Fibre Reusable Coffee Cup
A reusable coffee cup is the ideal gift for a person always on the go. Not only can they use it for hot drinks but also to make cuppa soups and pasta packets on their travels. 
Like many things on this list it's also great for the environment, especially a Polū cup as they are made from biodegrade bamboo fibres and recycle silicone. They also come in patterns inspired by Hawaii and 50p from each purchase goes to AccesSurf, a Honolulu based non-profit charity organisation that provides water-based programmes, services, and events for people with disabilities.
To get a 10% discount on any Polū coffee cup click here and use code "POSTCARDSFROMHAWAII".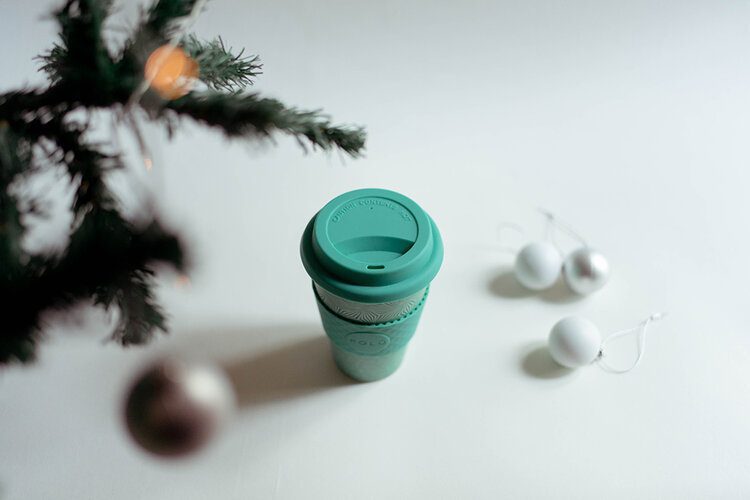 Travel hairdryer with diffuser
This one is for my curly haired PFH Ohana. I got so fed up of trying to style my hair with hotel hairdryers that didn't have a diffuser (which was about 99.9% of them) that I decided to purchase a travel hairdryer with a diffuser so I would never be disappointed again. The con is that it's one more thing I have to travel with, but being able to style my hair without frizz or heat damage is worth it every time, plus it folds up and has worldwide dual voltage.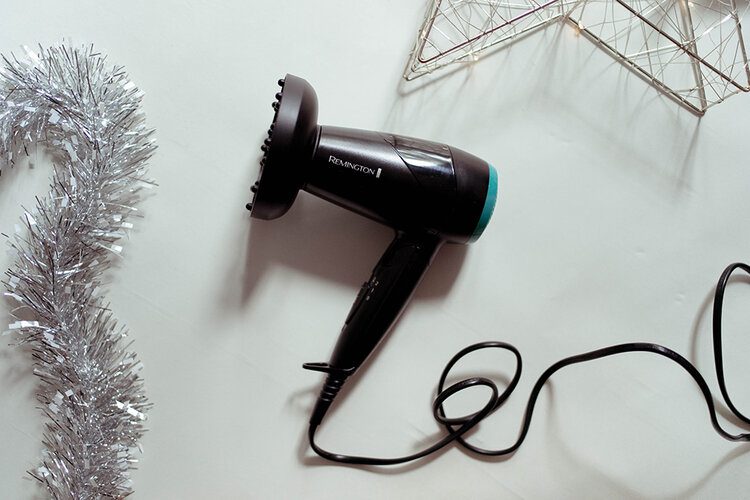 Flat Lay makeup bag
Flat Lay Co. was one of the first brands I ever worked with and since receiving my first one with them I have gone on to buy their bags as gifts for friends and family and I have bought myself another two so I have one for makeup, toiletries and a mini one for my carry-on.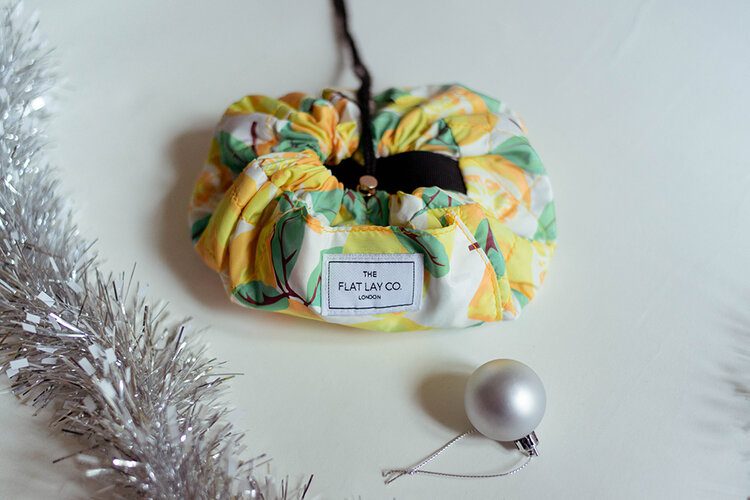 These genius bags are increasing in popularity and are now available on ASOS, Amazon and both online and in-store from Oliver Bonas. To read one of my most popular blog posts which just happens to be about why you need a Flat Lay Co. makeup bag, take a look at Why the Flat Lay Co.'s makeup bag should be your go-to.
xouxou phone necklace
My xouxou phone necklace is one of the best items I have ever been gifted, and had I not been sent one I would have purchased one without a doubt!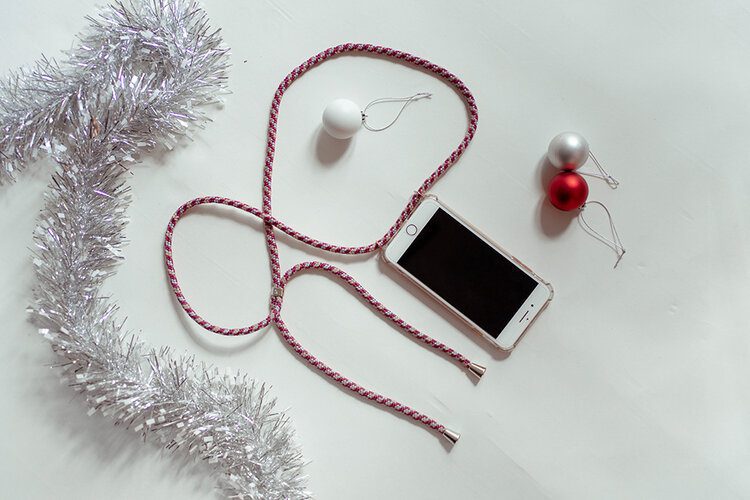 Wearing my phone across my body has made life with it so much easier. I never have to fumble for it in my bag and it's easily accessible for the time, checking notifications or taking photos. Plus as I'm wearing it I'm never scared of losing it or dropping it.
They come in varying colours and either with the case and strap connected or sold individually.
Wanderful: The Modern Bohemian's Guide to Travelling in Style by Andi Eaton
I'm a little bias because this book was written by one of my dear friends, Andi Eaton. It is not only an informative read about what to do and where to go across the USA with multiple road trip ideas, it's also a visual masterpiece featuring a style guide for almost everywhere in the States.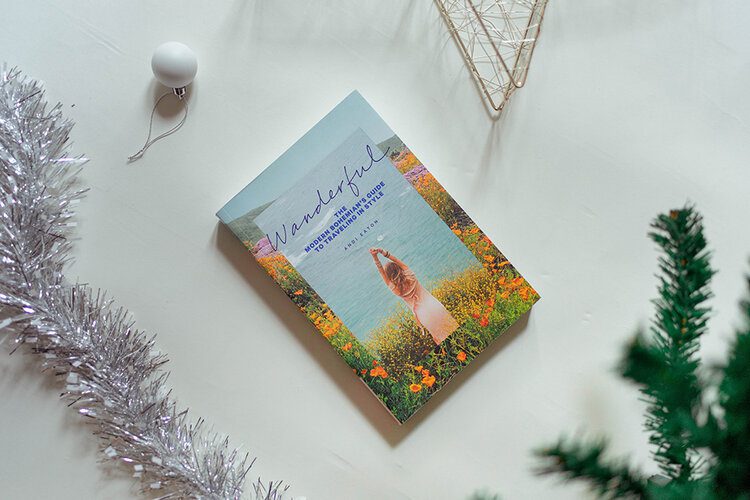 Saalt menstrual cup 
It was Christmas 2016, I was shopping in Boots where I picked up a few bits from Soap & Glory and tampons. We were at the till when without thinking Michael said he would get it as an early Christmas present. To this day he claims he didn't see the tampons, but let me tell you, his face went redder than the tampons ever did when both the sales assistant and I snapped back about tampons being a Christmas present!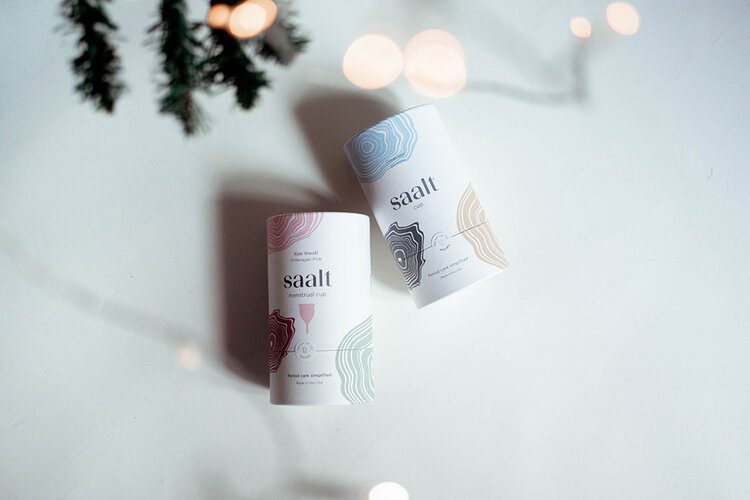 Fast forward three years to a more environmentally conscious and empowering time and I would happily receive/give a menstrual cup for Christmas! I can safely say whoever you give it to will understand and appreciate its positive impact on their body, wallet and the environment, and not see it as an insult.
To read more about why a Saalt menstrual cup is ideal for travellers read Travelling on your period with a Saalt menstrual cup.
A map with pins
There aren't many joys of returning home after travels after being back with friends, family and your own bed, but adding a pin to your map from where you've just been is one of them!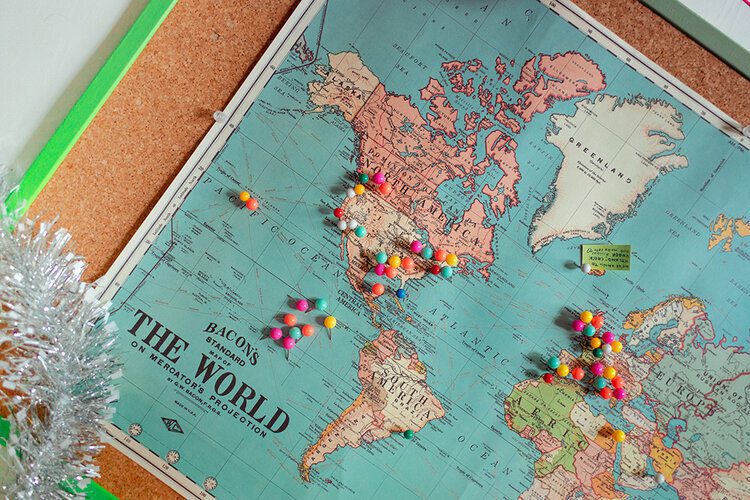 We bought our own map and put it on an old pinboard but this one from Amazon comes with the pins and board so you don't have to worry about finding your own. If you want to, there's heaps available on Amazon too, and don't forget the pins!
£25 – £50
4ocean
4ocean is an ocean-first business dedicated to ending the ocean plastic crisis. They clean the ocean and coastlines while working to stop the inflow of plastic by changing consumption habits. – 4ocean.
By purchasing one of their bracelets in collaboration with a monthly cause from land to sea, you will be pulling a pound of rubbish from the ocean, making it a safer place for everyone. 
They just recently launched a collection of sustainable swaps which includes YETI coffee cups and ramblers, Chicobag folding shopping bags and FinalStraw collapsible straws, all in collaboration with 4ocean and what's better is that with each purchase a pound of rubbish is pulled from the ocean, just like with all of their bracelets.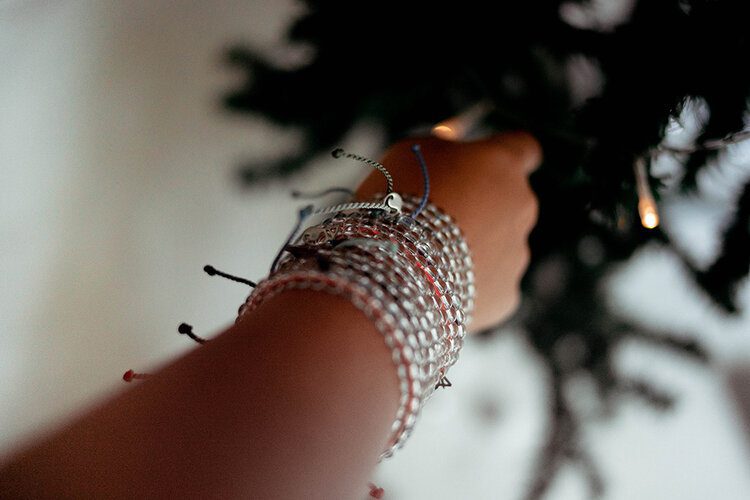 They also dropped a line of T-shirts which also pull a pound of rubbish when purchased.
Gifting any of these products for Christmas will not only make the receiver happy but also work wonders for the environment and makes you an awesome person!
To read more about 4ocean and all the amazing things they do, click here.
Dopper water bottle
Of course any kind of reusable water bottle is better than a single use plastic one – they prevent waste, save money and reduce the health risk that comes from drinking out of plastic water bottles – but I recently made the switch from my Swell bottle to a Dopper one because of the following reasons:
The seals on both of my Swell bottles broke so they leaked so I wanted to swap

They have thermal bottles that stay hot for 9 hours and cold for 24

They are a cup and bottle in one

Dopper has launched multiple initiatives around the world to provide clean water to communities in need, and they offer educational programmes to raise awareness of plastic pollution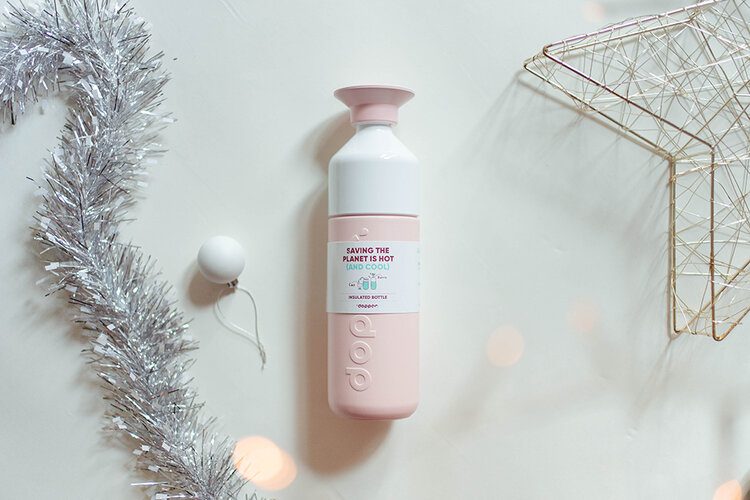 By using a reusable water bottle, it will save our planet from 40 plastic bottles a year!
£50 – £100
World Tour: Vintage Hotel Labels from the collection of Gaston-Louis Vuitton by Francisca Mattéoli
I bought Michael this book around the time that I published Get creative with travel stickers and TouchNote because he is obsessed with travel stickers and it documents part of Gaston-Louis Vuitton's incredible collection. Not only does it come fully gift wrapped in complete Louis Vuitton glory, but it also comes with a collection of actual travel stickers and beautiful postcards.
Once he got over the strop he threw when I pretended I had bought myself another Louis Vuitton handbag with his AMEX, he opened it and now claims that it's his favourite book.
This is the ideal gift that's a whole lot of extra for the creative traveller in your life.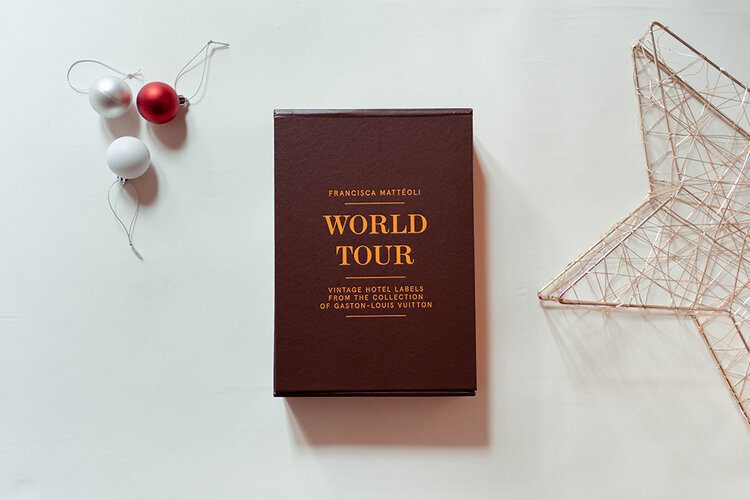 TouchNote premium membership 
Though it's not something they can physically unwrap, it is one of the most creative and touching (pun completely intended) gifts you can give someone, ignoring the fact that it's a little bit selfish too. A year long premium membership with TouchNote not only gives them access to a bunch of perks such as stickers, filters and borders but it also gives them an allowance of credits to spend on making cards that they can send their loved ones (hopefully that includes you otherwise I fully expect them to be on the naughty list next year) from their travels all around the world.
To read more about TouchNote and their premium memberships take a look at Postcards from the world with TouchNote and Get creative with travel stickers and TouchNote or you can watch the video below:
Fjällräven Kånken Backpack
For Michael's birthday I upgraded him from his classic Fjällräven backpack to a 15" laptop one as he is the one carrying around our camera equipment, water bottles and one of our laptops so we wanted one that could fit it all comfortably and with as little strain on his back as possible.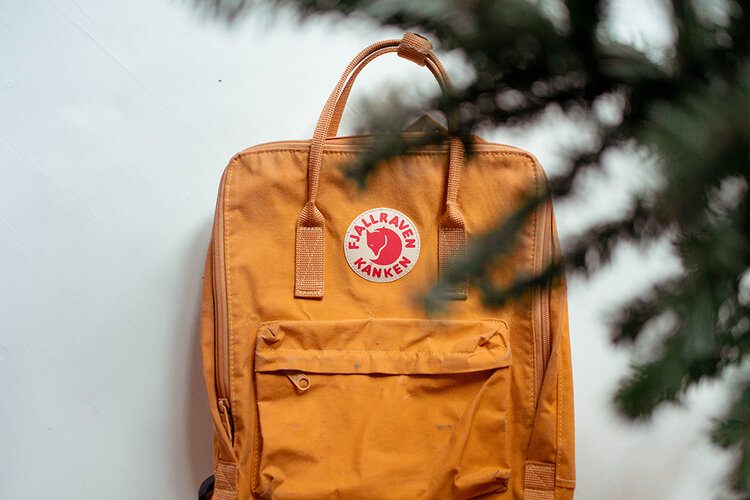 The Kånken backpack was originally developed for school children in 1978 as back problems amongst the children was becoming a problem. The bag was designed to distribute weight more effectively with comfortable straps. To read more about the founder of Fjällräven, Åke Nordin, and his pioneering products, click here.
Not only are the Kånken backpacks comfortable, but they also pack flat when empty and are durable.
LaCie 2 TB external hard drive
Michael chose this LaCie external hard drive because it's shock, drop and crush resistant and considering it holds all of our photos (outside of Google Drive) we need something sturdy! This is the first place our photos go before they get uploaded to Google Drive or Lightroom so we needed something durable with a lot of storage space.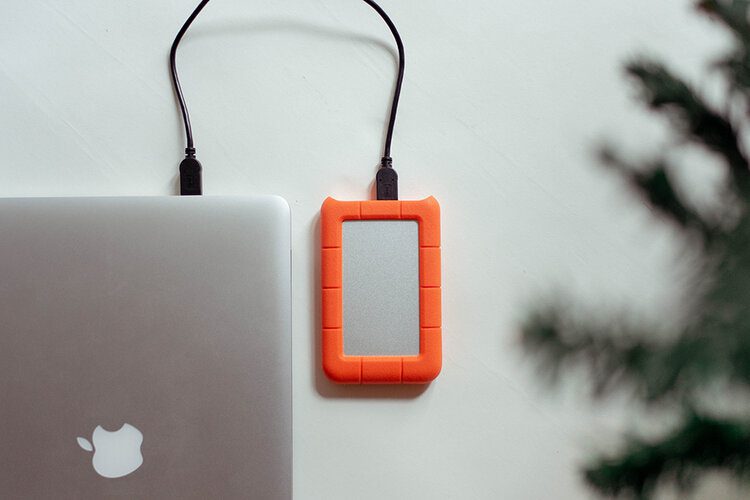 Make sure the traveller you are buying for is always backed up with this hard drive.
£100 and above
Bose Noise Cancelling Headphones
Without a doubt one of the best presents I have ever received were my silver Bose noise cancelling headphones. I can't tell you how much better my sleep is whilst I'm up in the air now that every insufferable sound from crying to snoring is drowned out. Even the general white noise of the aircraft is reduced, plus they come with an adapter so you can use them with the in-flight entertainment.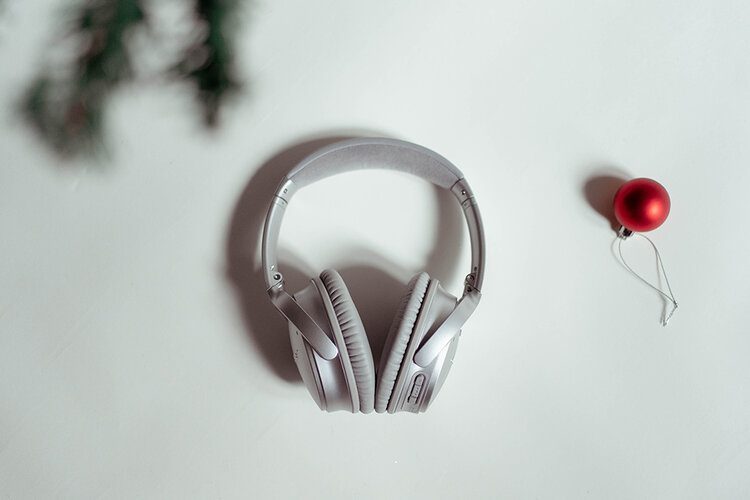 Thanks to their padded ear pieces and expandable headband they are incredibly comfortable and even suit those who require hearing aids.
PFH Top Tip: Wait until Cyber week on Amazon to see if they get discounted. I by no means know if they will, but they always have an offer on electronics so just wait to see before you buy them.
Away: the Everywhere Bag
I have been through trial and error with many, MANY carry-on bags. With many breakages, accidental spillages of the contents and lack of security or compartmental pockets I was pretty much giving up hope until last winter I was wandering through Covent Garden and came across the Away store. On display was their Everywhere Bag in a limited edition pink nylon. I fell in love faster than I did with Michael (only just though, we were 18 after all).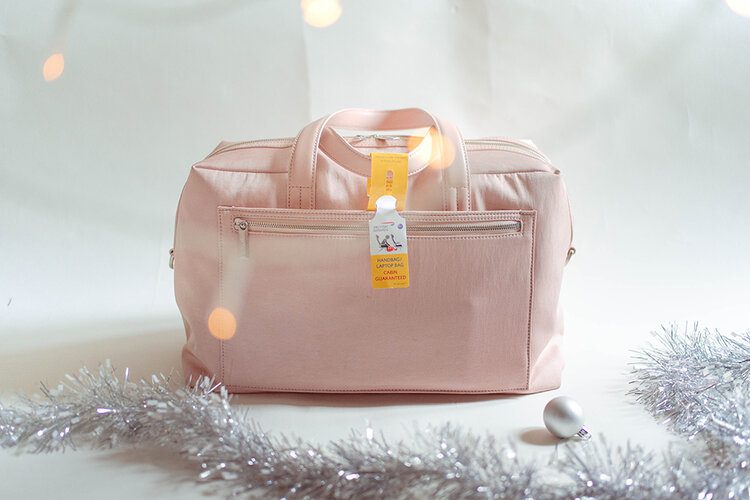 With 13 compartmentalised pockets including a space for your shoes, phone, laptop and even umbrella it is THE ultimate travel bag. I honestly couldn't recommend it more! The price is steep so I expect the person you buy it for to be a very special one to you, or if it's for you, to be from someone who owes you big time, or loves you a lot, whatever. The link below is for my bag in leather, as I mentioned my exact nylon one was limited edition but I have to say the nylon one is so sturdy, I've been on countless trips with it and it's yet to show any wear-and-tear. Another perk to the nylon is that it's £130 cheaper than the leather! I don't want to run on much longer, but it really is the best bag I have ever travelled with.
.
If you want further ideas, check out my 2018 Ultimate Christmas gift guide for travellers and Sustainable swaps for travellers.
I wish you the best of luck with your Christmas shopping this year and hope this helps you find the perfect gift for the traveller in your life, or even better, I hope this inspires your own wish list!
Mele Kalikimaka, Gabriella
.
Disclaimer: Products from Dopper, 4ocean, Polū, Dock & Bay, Saalt, xouxou, The Flat lay Co. and The Humble Co. have been gifted and as an Amazon and Polū Associate I earn from qualifying purchases, but please know that I completely support and believe in these companies and products. I use all of these products myself and have been purchasing them long before they were gifted.