Winter is my favourite time to visit Paris. Of course, galavanting around the city in little summer dresses, picnicking in the parks and spending warm evenings out drinking wine under the stars is amazing but I particularly love the cooler months. It's quieter because no one wants to face the cold, all of the terraces are heated so you can cosy up with a hot drink and watch the world go by and the entire city sparkles in the build up to Christmas. Plus a bonus point is that if you plan to do your Christmas shopping in Paris, the chances are your gifts will be unique and you can pick up some festive outfits that no one else will be wearing!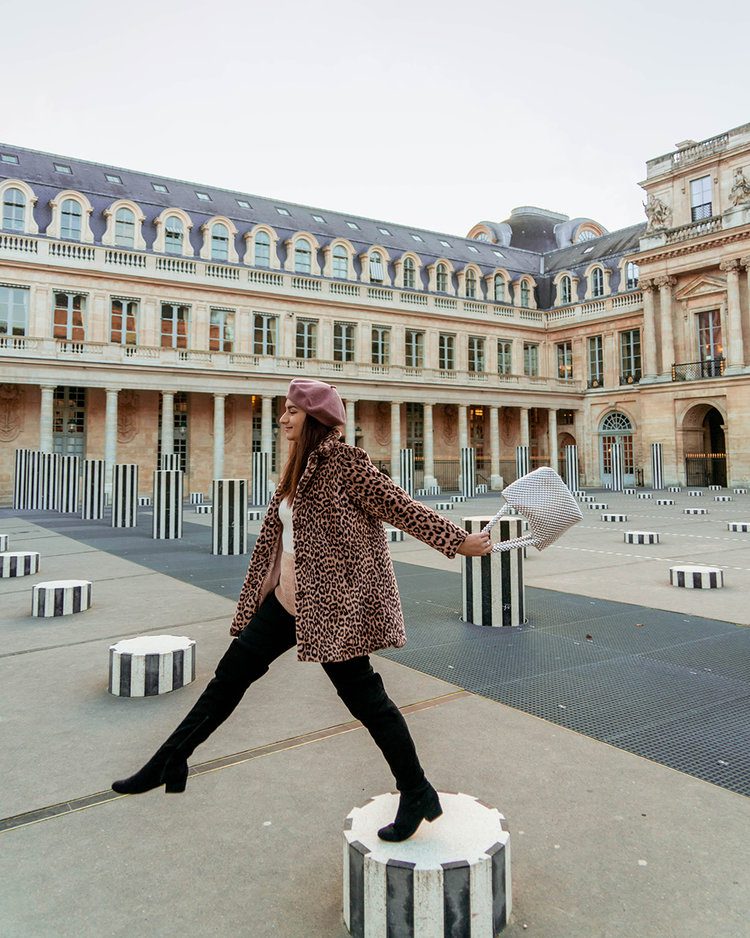 Paris is one of those inland cities that has hot summers and very cold winters so be prepared to wrap up if you're going late October to mid March. Our most recent trip was 5th – 12th December and at best the temperature just about reached 9˚C for a few days. It mostly stuck around 4˚C though and was settling at a rather bitter 2˚C when the sun was down.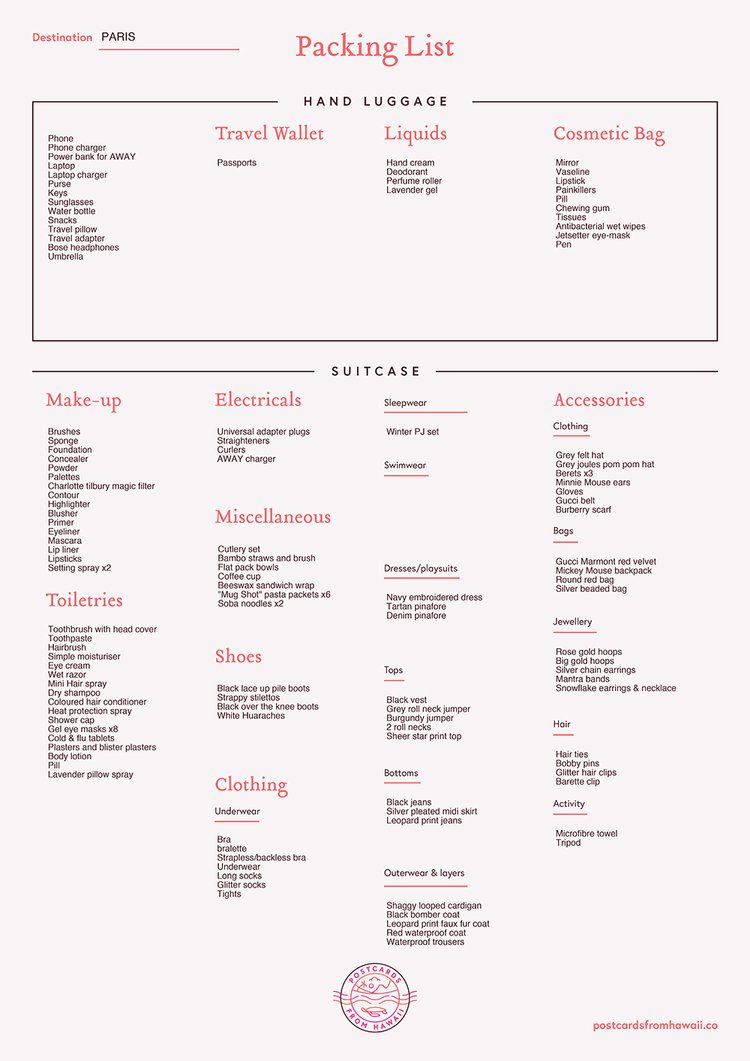 Let me start by taking you through the items that made it really easy to create different outfits that were both stylish and warm:
Coats
A good selection of coats was key for me. I took three for my trip and wore the thickest one to travel in so I only had to pack two and one of them was a rain coat so it wasn't too bulky. Each one was a completely different style which meant a different look but also a different level of warmth for varying weather.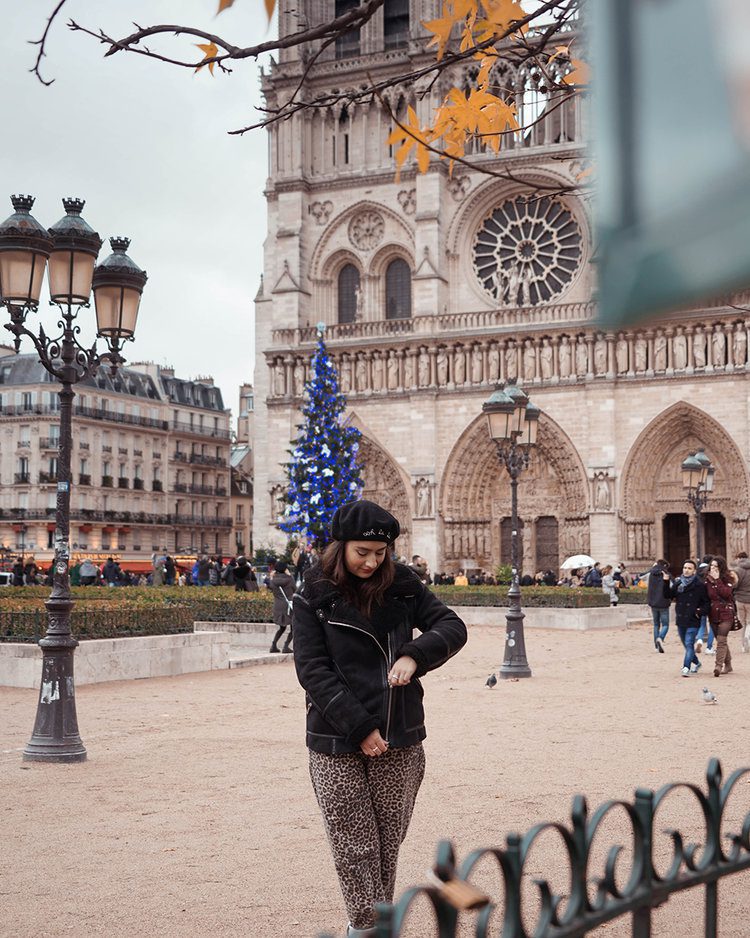 Accessories
Changing between hats, hair clips and handbags made my look fresh even if I was actually repeating the clothes. Make sure your hats are different styles and/or colours, these are a key factor in making the same outfit look different. My wooly hat with a fluffy pom pom was cosy and fun whereas any of my berets dressed up that outfit and automatically made it chic.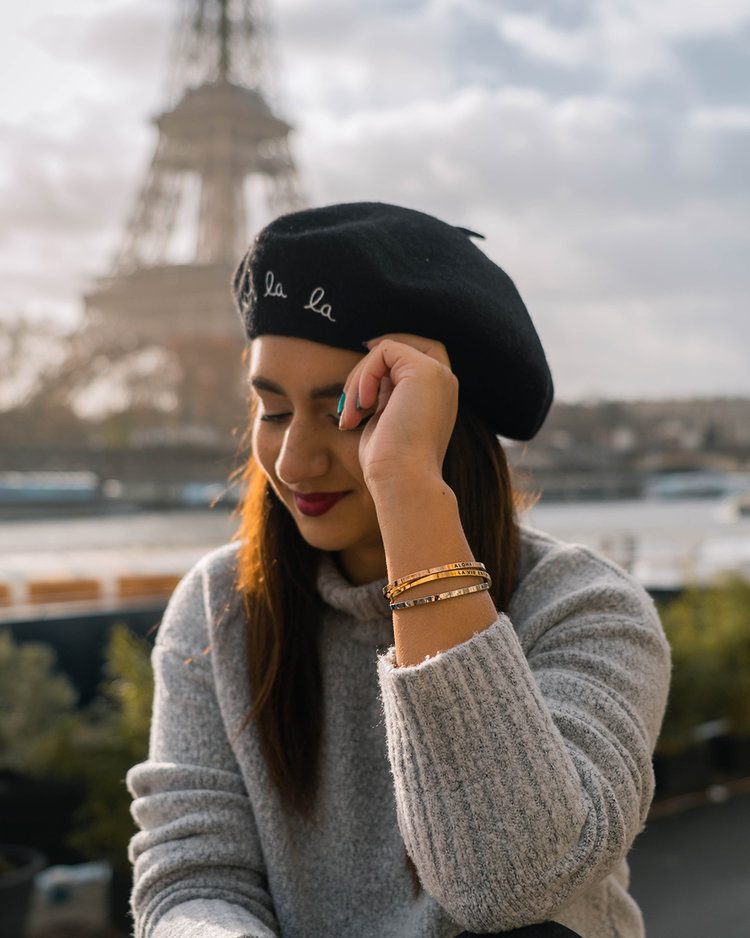 Hair clips are making a strong return so on days where it wasn't that chilly I could just pop a couple of 90s snap clips on each side of my hair line or slide across one big barrette. Even better, they sat perfectly under a hat so I could get two looks in one.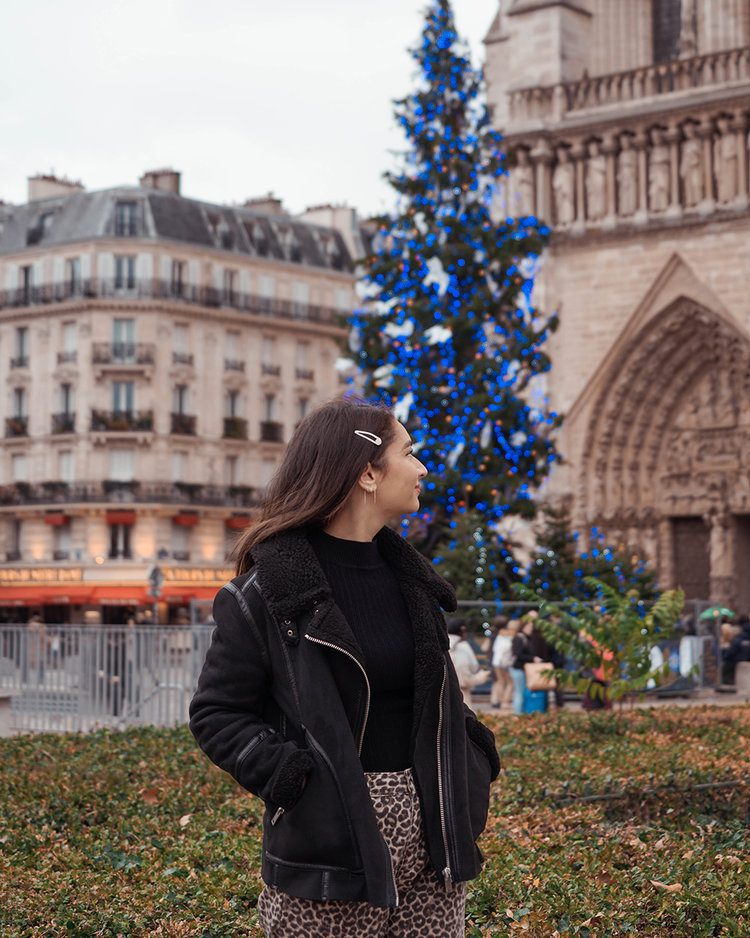 Winter PJs
You just can't guarantee that your room will be warm so be safe and pack a pair of warm PJs to lounge around in.
Statement hosiery
Is that even a thing? I don't know, I might have made it up. What I mean by that though is something that's a little more special than your average sock or pair of tights. The rolled up trouser leg is still a strong look and let's face it, we're not all 15 years old and resilient to the cold for the sake of making a fashion statement. So, my way around this is to wear a pair of sparkly socks so that you can keep warm, be festive and still look on trend. Patterned tights are also returning so I packed a couple of pairs and they instantly switched up my dresses whilst keeping my legs warm.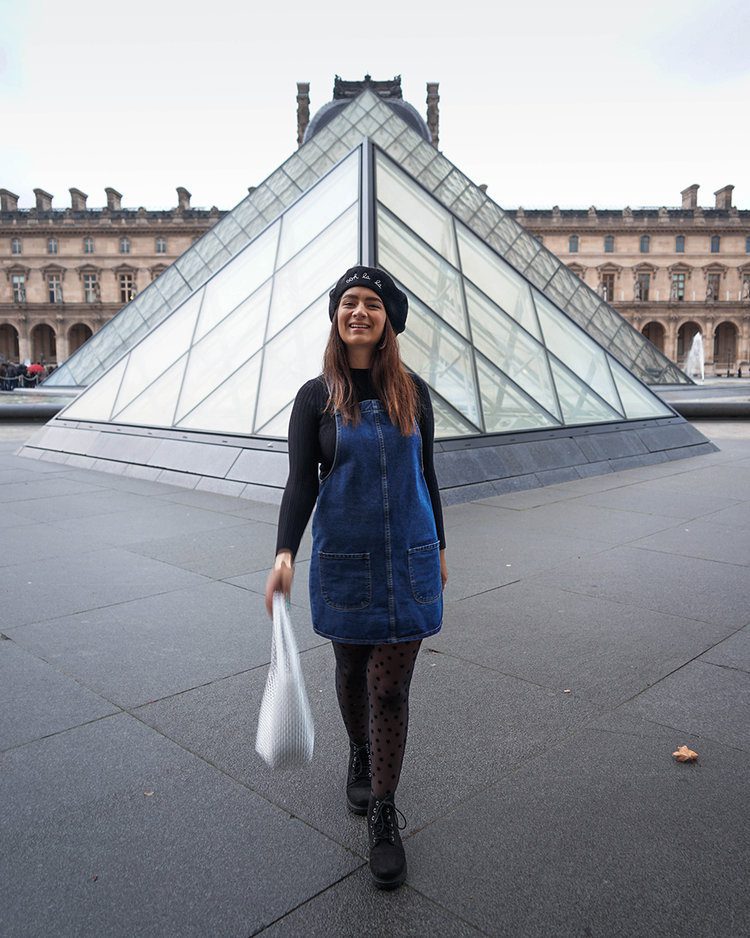 Capsule Collection
Of course the downside to Paris in winter means your clothes are bulky and packing light isn't really an option when you're going to one of the most stylish cities on Earth! Be smart with your outfits and pack a capsule collection, a selection of clothes that can cross over to make multiple outfits.
I brought two roll necks, a couple of pinafore style dresses and two pairs of jeans that I rotated and they made up most of my outfits and kept my suitcase fairly light so that I could fit in a couple of bulky jumpers and a choice of coats.
.
I've taken off the packing list the items I went wrong on because I don't want to confuse you with things that just weren't necessary but they were:
Ballet flats
I brought a pair of sparkly ballet flats because they looked festive and would go with most outfits but I didn't take into consideration how cold my feet would be. They basically turned blue the one day I tried to wear them. Although they're so pretty I wouldn't bother with them again if I'm going somewhere cold.
Underwear
For the first time in a long time I didn't pack enough underwear. I usually bring less than the amount of days and wash them to save overpacking, but I didn't consider the fact that the heating wouldn't be on all day in the room when we were out and therefore wouldn't dry quickly enough!
Evening outfits
In total I brought three velvet dresses a sparkly dress and jumpsuit and a metallic skirt for nights out but in reality I only wore one because we either stayed in to save money or we would sit outside under the heated terraces which were warm but not enough to take my coat off.
.
If you're interest in reading more about Paris, take a look at 7 free museums in Paris for Europeans aged 18-25 and keep an eye out for an upcoming post with an itinerary for a long weekend in the city of lights!
.
Aloha, Gabriella