Last month Michael and I went to Ireland to celebrate my Godson's naming day in Dublin with his father's family. It being the first time either of us had been to Ireland we turned it into a roadtrip tour around both Northern and The Republic of Ireland. Starting in Dublin we went on to Belfast, Giant's Causeway, Connemara, Galway, Cliffs of Moher, Blarney Castle finishing in Cobh before heading back to Dublin for the Ferry back to Britain.
In total we were away for 11 days. Ireland is the first to get hit with any tail ends of storms coming across the Atlantic Ocean so the weather wasn't peachy the whole time, but considering Autumn had started to really show its face, the majority of our days were dry albeit cold. The average temperature during our trip was 12˚C with one fluke day of 20˚C and a couple of miserably cold ones at 8˚C but overall it only rained for five of the ten days which I think was pretty good going for Autumn.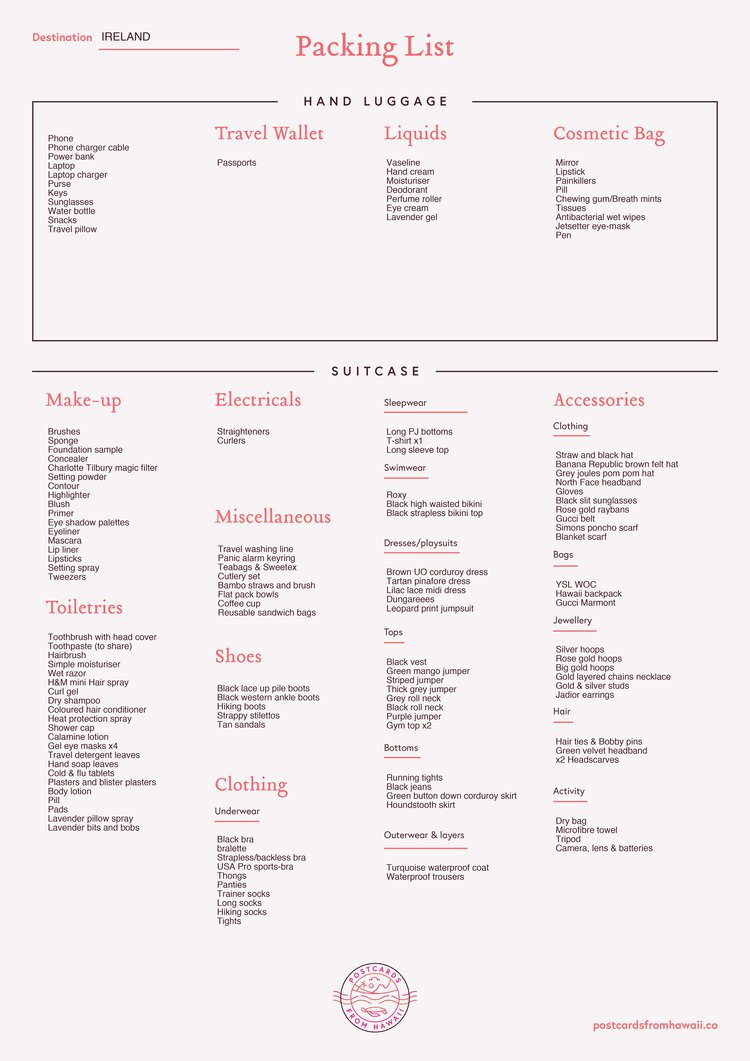 Having travelled in our little VW Polo, there wasn't much space for luggage and for the safety concern of keeping our back seats clear of any visible belongings, we had less room than I would usually on a trip this length. For this reason you may notice some repeat offender outfits and a black roll neck jumper that has made so many appearances that it's a wonder how it survived so many bathroom sink washes. I can say though, with hand on heart that you can get away with fewer garments on a trip like this, it really just comes down to how bulky your winter woolies are as to what you can fit in your suitcase.
Usually I travel with one large suitcase, one carry on case and a handbag but for this trip I only had my big case and a backpack with my hiking boots stuffed into a little crevasse of the boot.
Right then, let's start with the key garments I relied on:
Waterproofs
Coat, trousers and shoes are all necessary and easily packed down if you get the right gear. I swear by my Mountain Warehouse waterproofs, the pakka over-trousers take up very little space and are so ideal in adverse conditions and my waterproof jacket folds down surprisingly well.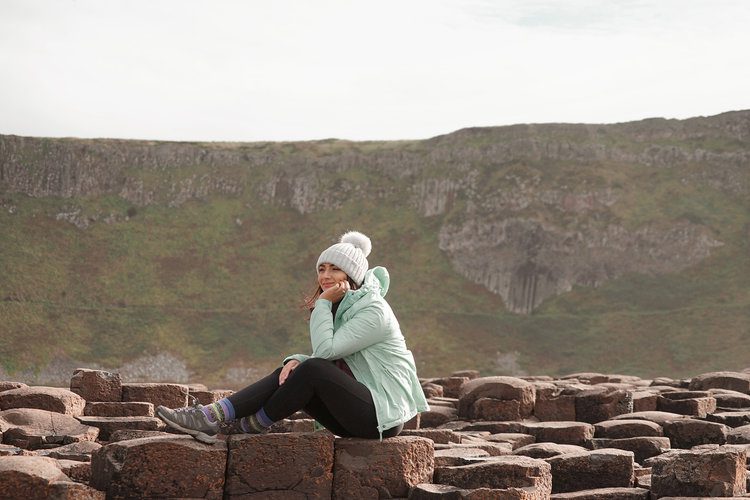 I couldn't be happier with my Hi-Tec hiking boots, they're cute and functional. Waterproof with a good tread and supportive sole they are the best shoes I own in terms of practicality.
Running tights/sports leggings
We planned a lot of walking and outdoor activities in Ireland so quick dry leggings are perfect for walks and hikes with unpredictable showers. I mostly wear USA Pro because their cropped legs are the perfect full length for my short leggies.
Lace up pile lined boots
I bought my lace up boots from H&M last December partly because they were on trend but also because I loved the idea of warm feet! For £25 my mind is blown by how comfortable they are! Not just that, but they are warm and the thick tread means I wear them for long walks with no risk of slipping. All they needed was a coating with a waterproof spray and they were good to go.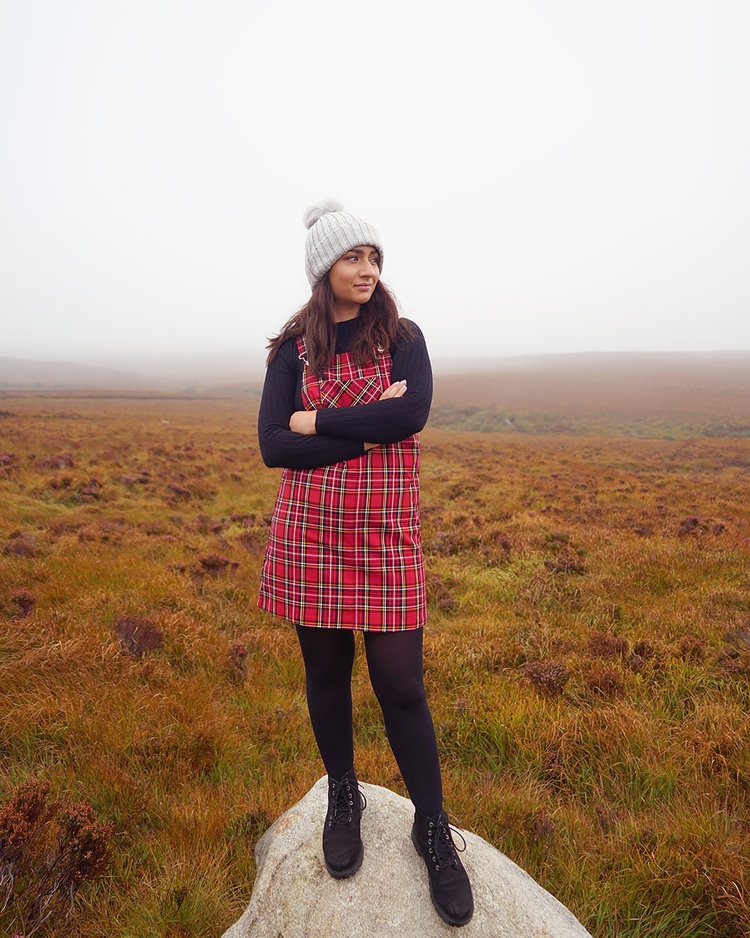 These boots are a great alternative to hiking boots when you need comfort for long days on your feet but want something with an element of style that can be worn with jeans or dresses. The ones I bought last year aren't available anymore but they have brought out a similar pair here.
For extra insulation I pop in my sheepskin insoles, I transfer these into all of my shoes across winter because they keep the chill out beautifully.
WOC or clutch
A wallet on a chain is perfect for evenings when you are heading out to dinner or a pub/bar. They're not cumbersome but they will still hold the basics. I'm not going to suggest you buy YSL unless you want to, but I will say make sure you can get at least your cards, cash, phone and lippy in there. I can get all of those in both my Mulberry Bayswater Clutch (which has been discontinued unfortunately) and my YSL Envelope Chain Wallet and yet they are both entirely different shapes, their size is deceiving and yet they do the trick.
.
I didn't really have many garments that I shouldn't have brought full stop, it was more that I had overcompensated and brought too many options of that garment and in one case not enough:
Blue Jeans
I had a good selection of dresses and skirts, my dungarees and my black jeans already, I didn't need the extra pair, I never wore them.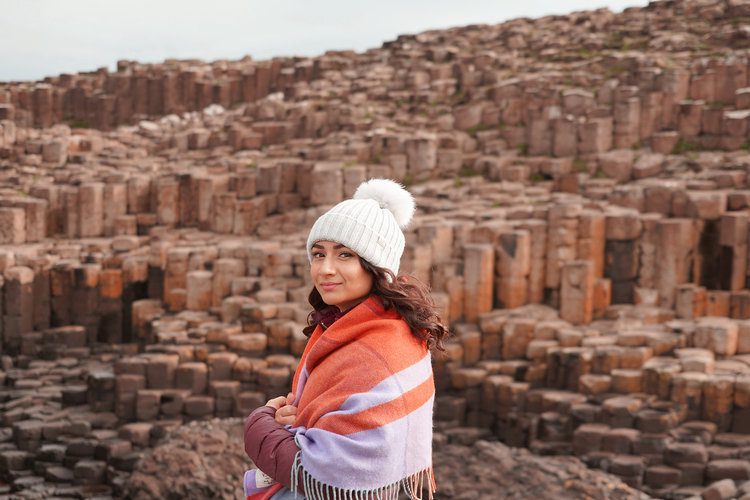 Scarves
A girl needs options right? I had too many though. I brought two with me and bought an additional one out there plus I bought two Avoca blankets which I used as scarves. Yeah, five was too many.
I still heavily recommend a blanket scarf though because you can use it as a blanket to keep you warm in the car on your road trip.
Socks
I had WAY too many socks, which was linked tightly to me wearing mostly tights but also because I panicked after Canada when I was stuck with only one pair of hiking socks. I ended up packing 7 pairs of socks and it was at least 3 too many.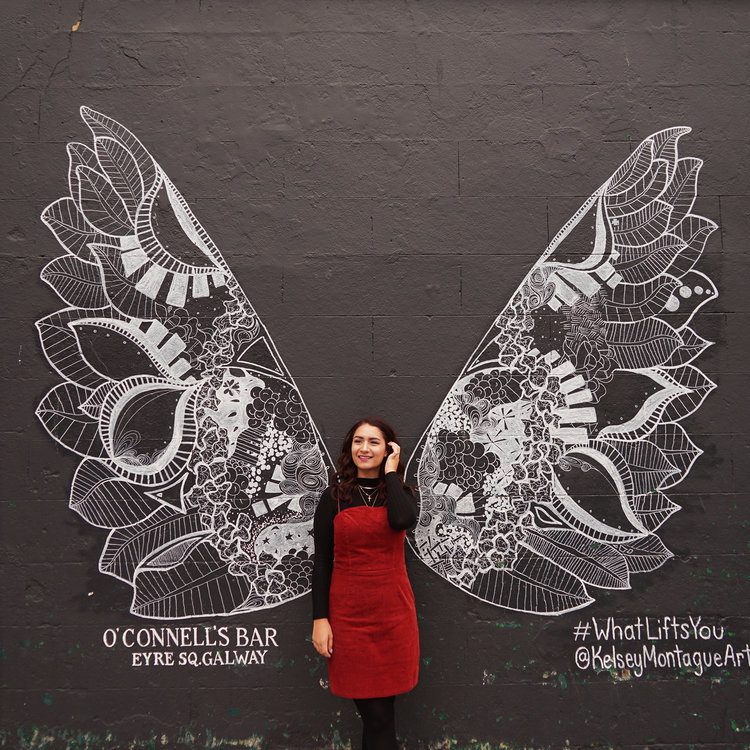 Tights
It's definitely tights weather now, I'm a fan of 60-70 denier because I put holes in tights like it's an olympic sport plus I like to keep my leggies warm. To be honest I could've done with an extra pair to the two I already had. Only because it was difficult to rotate the two I had whilst waiting for them to dry.
.
If you're a frequent reader did you notice how heels weren't in this part?! That's because I actually wore them, can you believe it? It is because I had an event to wear them to and if it wasn't for that I wouldn't have bothered with them, but yay for not moaning about them this time, right?
.
If you do make a trip over to Ireland I suggest making room for some additional garments because Dunnes Stores (by recommendation from my cousin) is amazing! It's a crazy cheap department store with good quality products and the best part is that you won't find those items/designs back home. In total I came home with: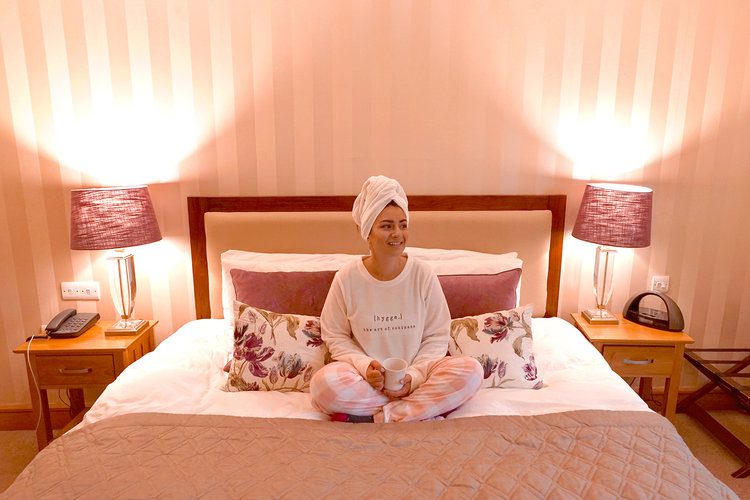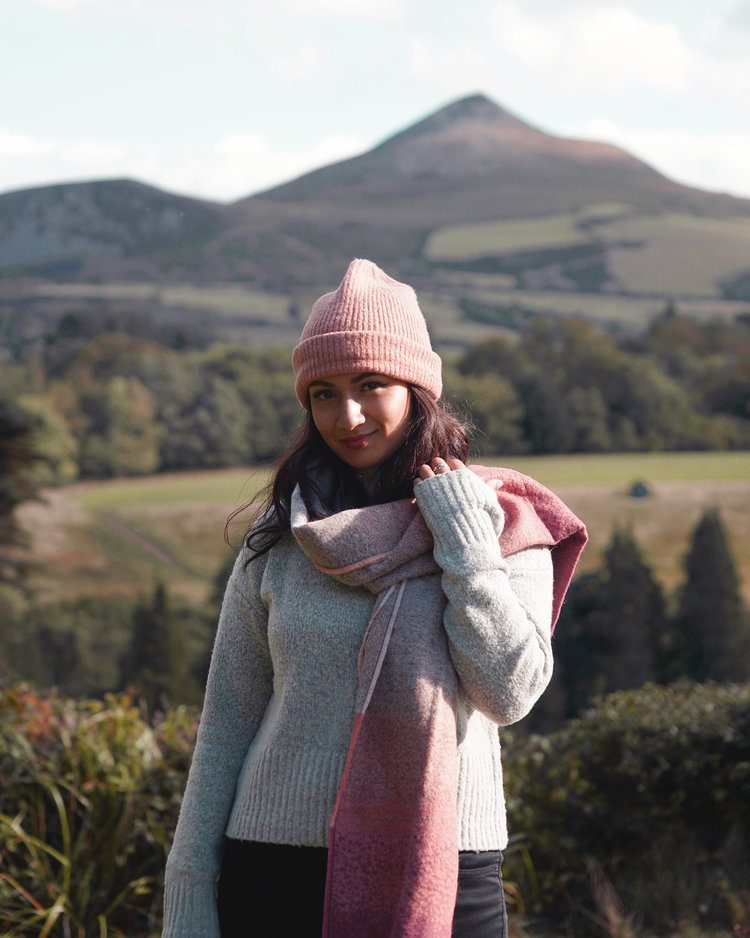 I told you it was good!
The other thing you should be making room for is a stunning woven piece from Avoca. Their blankets are the epitome of winter evenings spent snuggled up on the sofa with a cup of hot choccy. Check out my Ireland Instagram Highlight to see more from my visit and if I can't convince you then maybe Blake Lively can after her recent visit to Ireland – "You have to go to Ireland just to go to Avoca, it's just heaven".
.
Aloha, Gabriella