It is very clear that we are causing great damage to our beautiful planet. Single use plastics are spilling out of landfills, ruining landscapes, polluting our oceans and killing animals. For every plastic water bottle made, 3 tons of CO2 is produced, it takes three times as much water to make it than it will actually hold and worst of all it will take a minimum of 450 years for it to decompose! 
The amount of damage is terrifyingly unfathomable because you and I won't live long enough to see the long term effects they will have on our planet, but together we can make a change. By purchasing just a few reusable every-day items, we can reduce the use of single use plastics and begin to take better care of our planet and all those who live on it.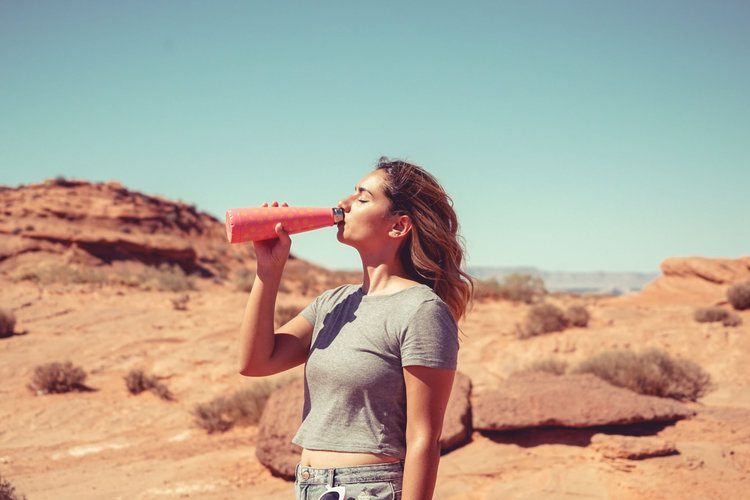 1. Water bottle
Yes I have been going on about reusable water bottles, more specifically the Swell bottles, a lot recently but honestly they are the way forward! Of course any kind of reusable water bottles is better than a single use plastic one; they prevent waste, save money and reduce the health risk that comes from drinking out of plastic water bottles, but I really want to home in on stainless steel bottles here.
They do have a couple of cons, I won't lie. They don't have a sports cap lid, so they can spill if you're trying to drink on the go and they are heavier than plastic but, the pros are amazing. They are more durable than plastic and eliminate the problem of the chemicals used to make the bottles releasing into the water when they heat up. Plus if you get a thermal one they will keep your beverage cold for a whopping 24 hours or hot for 12 with absolutely no condensation. It might not sound very impressive but it means no more wet bottles in your bag and you don't have to drink what feels like bath water after your rubbish bottle has heated up, instead you get a refreshing cold sip every time.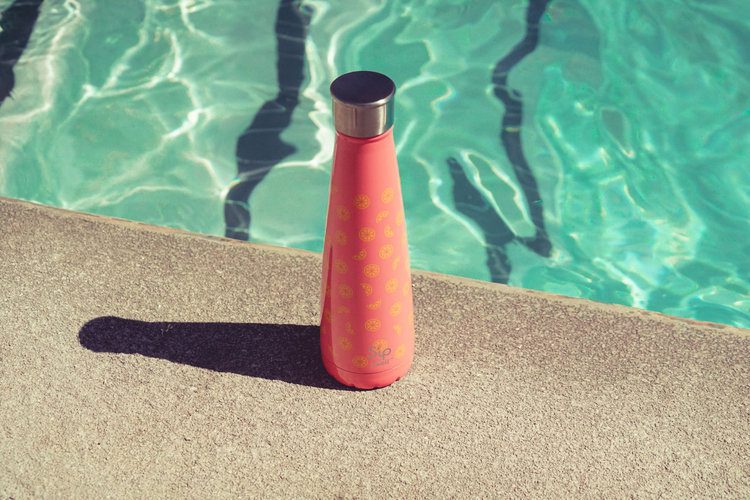 I highly recommend Swell bottles not because I have any sort of partnership with them – I don't – it's because I have been using them for about four years and they are amazing. They come in all sorts of shapes, sizes, colours and patterns. My most recent addition is the Sip by Swell 450ml Lemon bottle.
2. Coffee cup
Obviously given the theme of this post, the main reason for using a reusable coffee cup is to help save our planet from being engulfed by a swarm of single use coffee cups, but did you know it can also save you money? Yes, really! Both major coffee shop chains and independently owned ones are offering discounts on your hot beverage order if you present them with your own coffee cup to use. Some of the big ones in the UK are:
Pret – Save 50p
Starbucks – Save 25p
Costa – Save 25p
Nero – Gives double loyalty points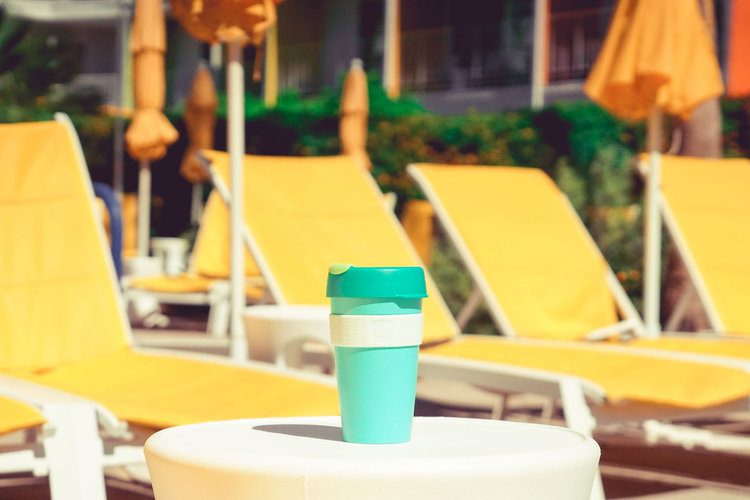 There are plenty of companies making travel flasks, cups, mugs etc so you can easily find one that works for you. Arguably I should have gone for a material that is better for the environment but I chose KeepCup because: 
They come in bright colours and team up with franchises such as Star Wars.

They are customisable; you can buy different coloured cups, lids, heat protective bands and plugs.

They team up with charities, such as Sea Shepherd.

The sip hole is really easy to drink from; it doesn't dribble into the lid like some indented ones do.

They're dishwasher safe.

They can be put in the freezer.

They can be put in the microwave (with the lid off).
The lids are designed to fit their own stainless straws in the sip-hole, but as my bamboo straws are wider I simply take the plug off and slot my bamboo straw through the centre of the lid, so I can use it for my iced coffee too.
3. Straws
#strawssuck
It takes up to 200 years for a plastic straw to decompose and yet we have gotten to a point where 1 billion of these monsters are used daily worldwide! 
Each year 100,000 marine animals and 1 million seabirds die from ingesting plastic. It's estimated that over half of all sea turtles have ingested some kind of plastic in their lifetime and if that's not haunting enough there's a heartbreaking video of a plastic straw being pulled out of a sea turtle's nose that will make you think twice about using one.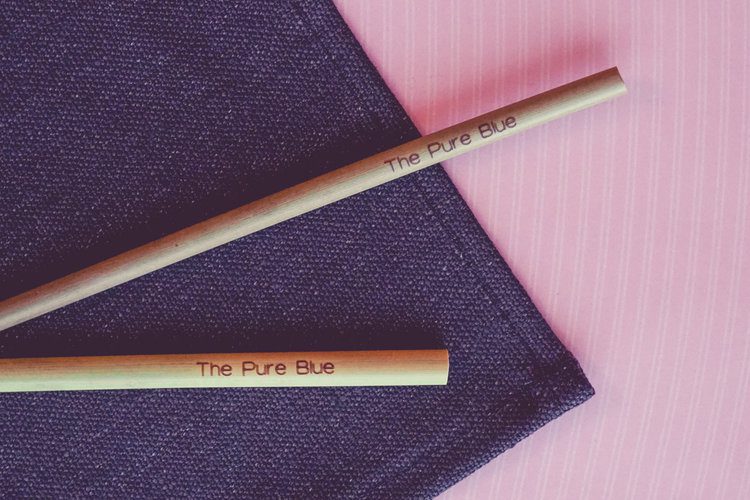 Of course it would be great if we could drop the need for straws altogether but they have their benefits so here are the three alternatives:
Glass
Pro: They are recyclable.
Con: They are too fragile for travel.
Stainless steel
Pro: They are the most durable.
Con: There are many reports on them piercing the roofs of people's mouths because they're so rigid, Starbucks even recalled theirs because of this.
Bamboo
Pro: They are completely biodegradable.
Con: They won't last as long as the other two.
I chose to travel with bamboo straws because I felt that if I'm going to make the conscious decision to reduce my plastic usage I didn't want to go half way. Unlike plastic and steel, which require energy, time and cost to recycle, bamboo is completely natural and will simply decompose just as the plant itself would.
I bought mine in a set of 6 from The Pure Blue on Amazon, they come with a jute bag and a cleaning brush for £7.95.
4 & 5. Cutlery & Collapsible silicone bowls
For years, whilst I have been living out of hotels, I tried to cut down the cost of eating out every day by picking up items that I could make meals out of in my room; I would buy cereal and milk for breakfast, bread and cheese for lunch, salad items for dinner etc. To eat them though I thought I was being really savvy by grabbing extra plastic cutlery and take-away containers but I've come to realise what a waste this has been. I always tried to get as many uses out of them as I could but at the end of their use they would get thrown away.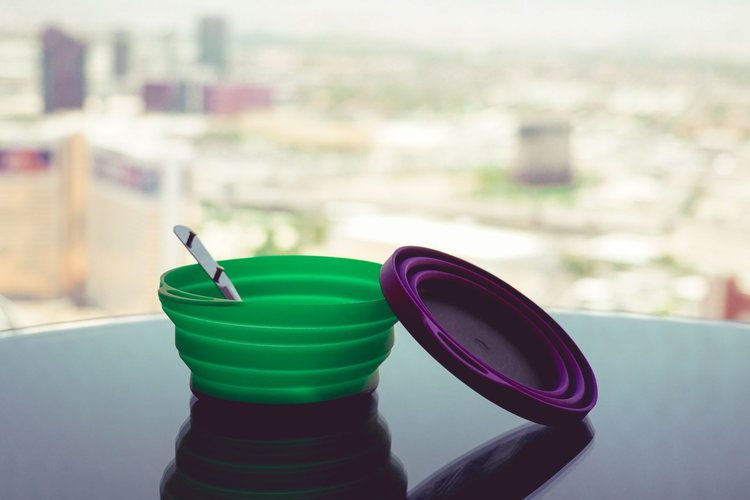 To stop this repeated waste I only had to buy two items: 
KFS camping set
I got my metal KFS camping set from Mountain Warehouse on sale for £4.99. They are slimmer than daily use cutlery and interlock so they take up very little space.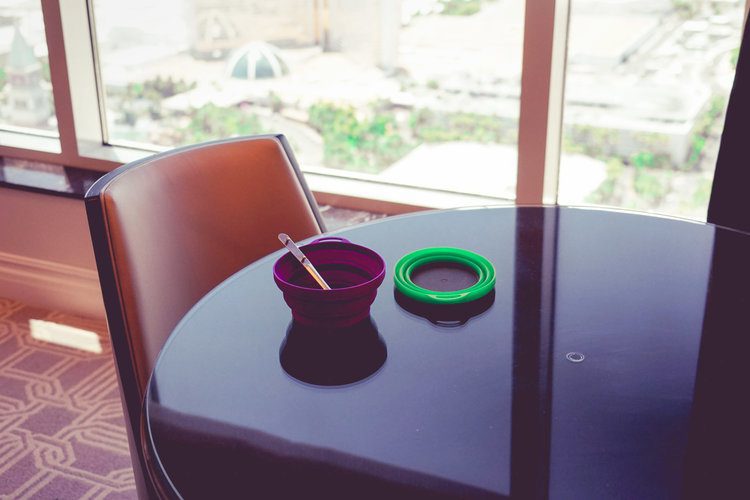 Collapsible silicone bowl
I wanted a collapsible one because it's easier to pack for travel but it was surprisingly hard to find as they are associated with portable dog water bowls. I did eventually find what I wanted and bought my Lifeventure bowl from Amazon for £7.99. You can trust that it's good quality because it's on the Duke of Edinburgh recommended set and for every item sold DOE receives a royalty, so you have two things to feel good about! It has come in so handy for salads and cereal.
6. Clothing
There are plenty of ways to reduce clothing wastage: Pass them on to friends/family/charity shops, buy them from charity shops, take them to clothing banks, sell them or up-cycle them. What I want to talk about though is ethically produced clothing or those made from recycled materials.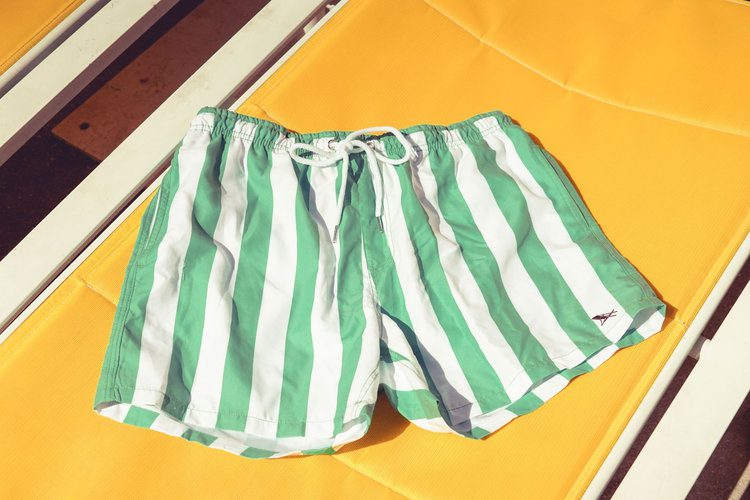 For Michael's birthday I bought him a pair of swim shorts from Dock and Bay. They originally made towels but have recently branched out into men's swimwear. What's great about these shorts is that the are made entirely from recycled plastic bottles, they are quick dry, inexpensive and look like something he could wear in the French Riviera. 
Of course not all your clothing needs to be made from recycled products, that would be unrealistic, but maybe for the next purchase – such as swimwear- take a look as brands who are doing this.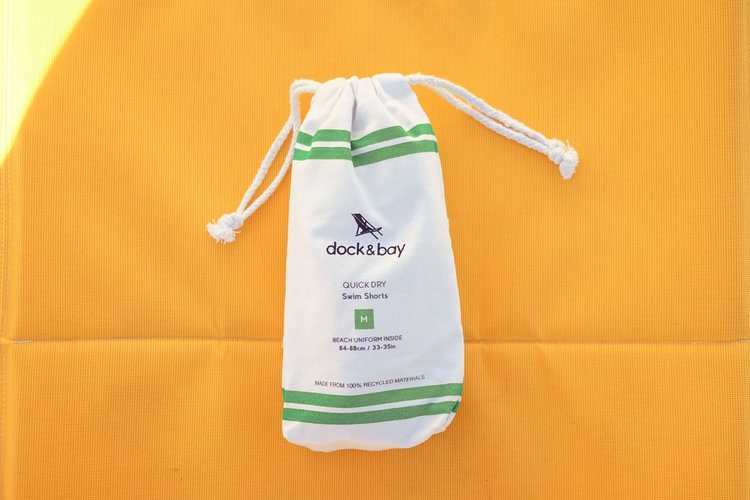 7. Shopping bags
Look up stats for plastic bag decomposing.
A charge for shopping bags has been widely introduced across the UK, and we have now successfully gotten to the point where we mostly head out with a "bag for life" to hand. I say mostly though because I reckon 99.9% of us have begrudgingly forked out 5-10p for a bag after forgetting one at least once!
Anyway, as amazing as we are doing, not everyone is on the same page. Most of Europe is and has been doing it far longer than we have, but other nations such as the USA aren't. All you need to to is go on one shopping trip in the States and you'll realise how much waste there is from all the bags and tissue paper. Now don't get me wrong I love the luxury of opening tissue wrapped items in lovely boxes and bags, but when it's for every item it's excessive and at the end of the day a massive waste. 
Simply apply the same attitude you have when you go shopping at home and bring your reusable bags but should you forget make sure you reuse the ones you're given.
.
As much as I want to encourage you all to be more conscious of our environment and the effect we have on it, I definitely don't expect everyone to carry around all of the above all the time. I will admit that there's been three occasions in the last two weeks where I have forgotten my straw or coffee cup. Sometimes impromptu coffee stops happen or you may be craving a flavoured drink that is pre-packaged, but if we all could just start by purchasing some reusable items to replace single use ones, and consciously taking them when we are certain of needing them, it can make a world of difference.
.
I'd love to hear about your efforts to be a more sustainable traveller and what items you're using to help eradicate single use plastics, let me know here.
Aloha, Gabriella
.
*Disclaimer: As an Amazon Associate I earn from qualifying purchases but please know that I recommend all of the products above from personal use which you can see throughout my blog posts.