The summer holidays are well and truly here and the Algarve Coast has stayed a solid favourite spot to vacation. Whether it's a girls' trip, guys' trip, a romantic getaway or family fun, here's a guide for what you should be packing to get the most out of your time on the Algarve Coast.
Clothing 
Swimwear 
Let's face it, if you're heading to the Algarve Coast, it's because you're after a cost-effective sunny holiday, which means you'll be spending most of your time soaking up rays on the beach. Make sure you bring a few options in case they don't dry over night; no one likes to put on a damp swimsuit!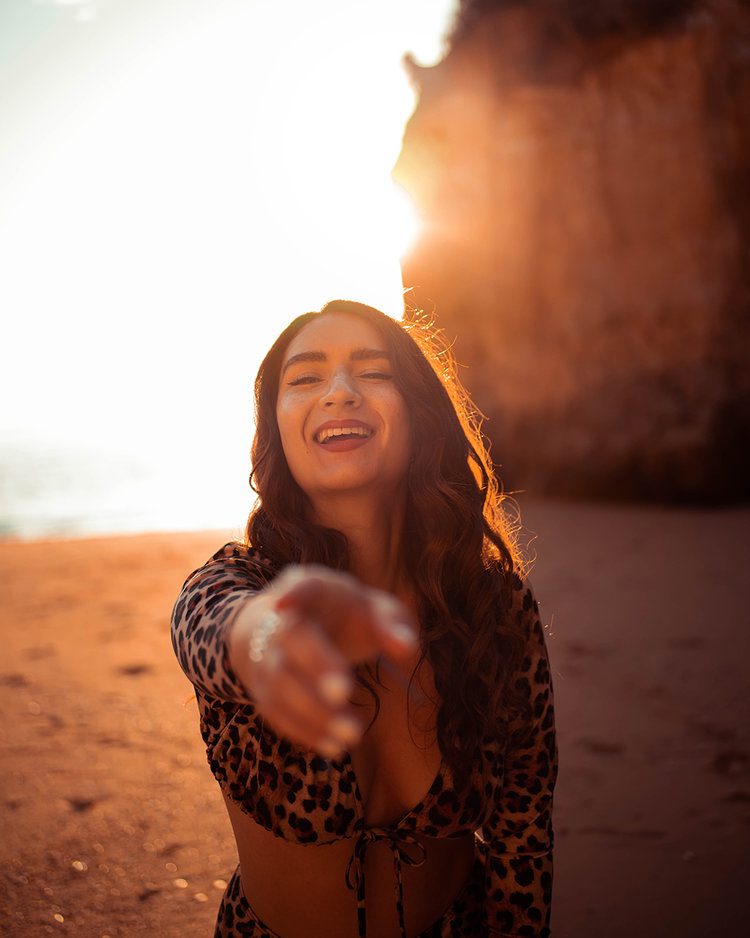 Cover up
Bring plenty of cover up options, I'm guessing you will spend most of your time on the beach, but not all of the hotels and apartments are on the beach front. So, bring something light that you can throw over your swimsuit so you don't feel like you're walking around in your undies when there isn't sand between your toes.
Men, you can just wear a t-shirt over your swim shorts. Keep in mind that going shirtless isn't desired by most bars and restaurants.
Evening wear
Whether you're going on for a night of drinks in Lagos or simply out for dinner with loved ones, it's always nice to dress up in a little something extra than the swimsuit you've no doubt been in all day. A couple of floaty dresses or cocktail numbers should do the trick.
Men, bring a couple of smart short sleeve shirts, a pair of tailored shorts and a pair of driving shoes.
Shorts
Bring a pair of denim cut-offs, they go with pretty much any top and all swimsuits!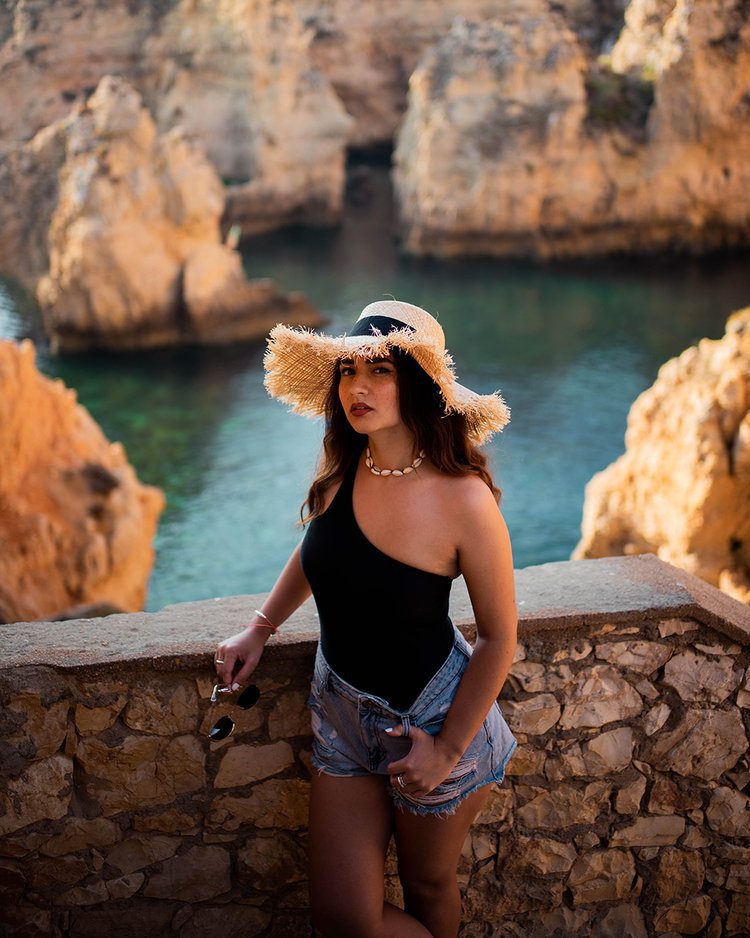 Footwear
Flip flops
For getting to and from the beach. Nothing too fancy if you're planning on leaving them unattended on the beach if you go for a dip in the sea.
PFH Top Tip: Turn your flip-flops upside down and put them under your towel to stop them from heating up in the sun. This way, when you're ready to go, you don't run the risk of burning your feet on your shoes.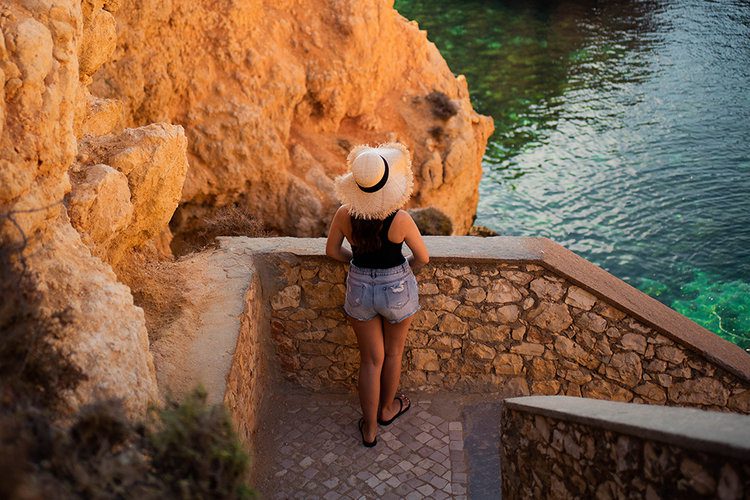 Trainers/sneakers
There are a few spots along the coast such as Ponta Da Piedade, that require walking up and down steps. These steps are made of stone and frequent footfall has smoothed them to a treacherous degree. I was taking them very slow in my flip flops but I still slipped and fell down about three or four steps, so I recommend bringing a pair of shoes with a little more grip. Maybe Converse or Vans.
Bags
Beach tote
For a better idea of what to be packing in your beach bag take a look at What's in my beach bag or Packing guide – what to take on excursions, tours and day trips if your day out is a little more adventurous. 
It can get a little windy so either bring a bag with a zip or one that can easily be shaken out. When the wind picks up on the beach, you can guarantee that sand is going everywhere.
Guys, it wouldn't hurt to bring a backpack so your other half isn't lumbered with carrying everyone's towels.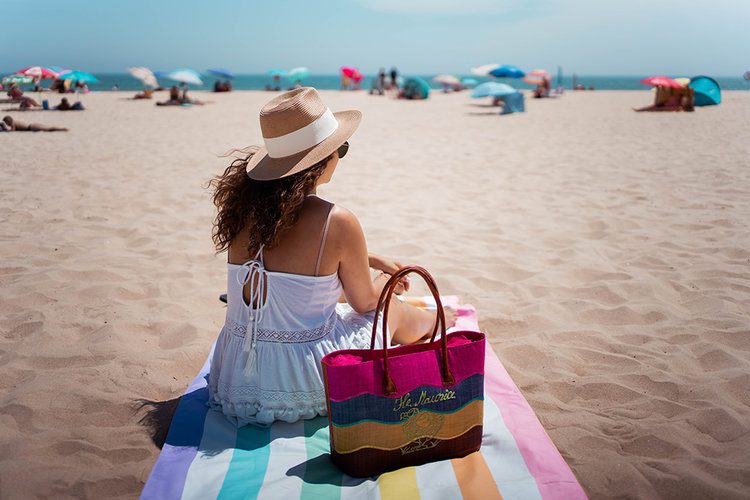 Evening bag
Whether it's a clutch, shoulder bag or a Bali-inspired round basket bag, a little bag for the evening is more ideal than hauling out your beach bag for dinner.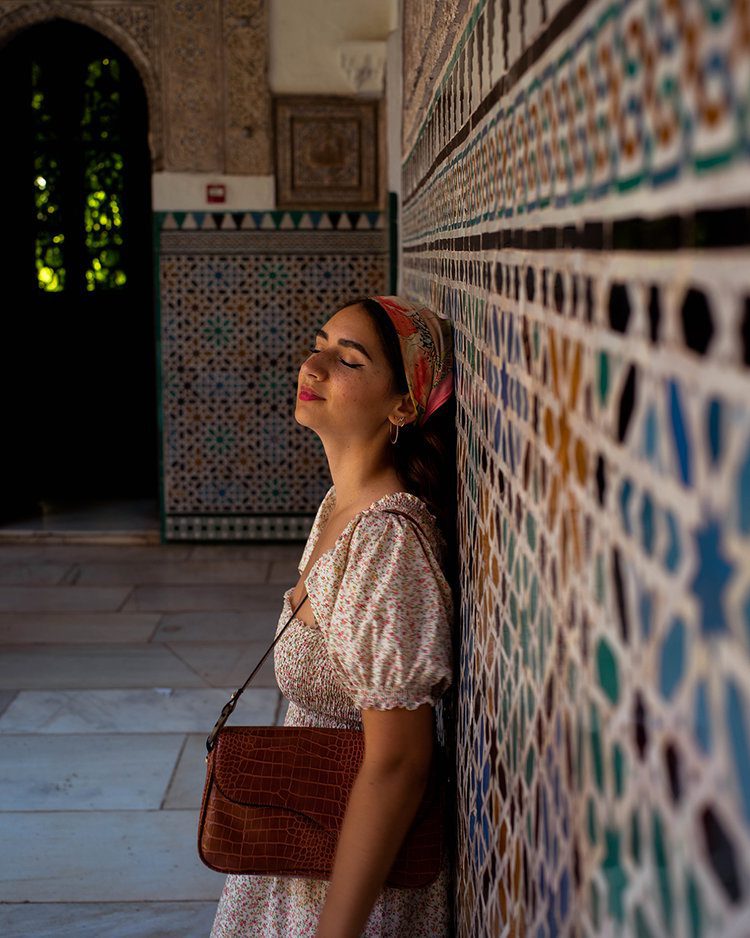 Accessories 
Straw hat
Not only are straw hats the ultimate summer accessory but they are also perfect for shading your face from the sun whilst you're working on that tan, and they look great in photos.
Men (or anyone else who doesn't want to wear a straw hat), I recommend you bring a baseball cap. The sun is harsh and nobody wants a burnt head.
Sunglasses
Obviously they serve their purpose to shield your eyes from the sun but they also make a great accessory. Bring a couple of pairs to mix up an outfit, and maybe a cheaper pair that won't break your heart if the sand scratches them up a little.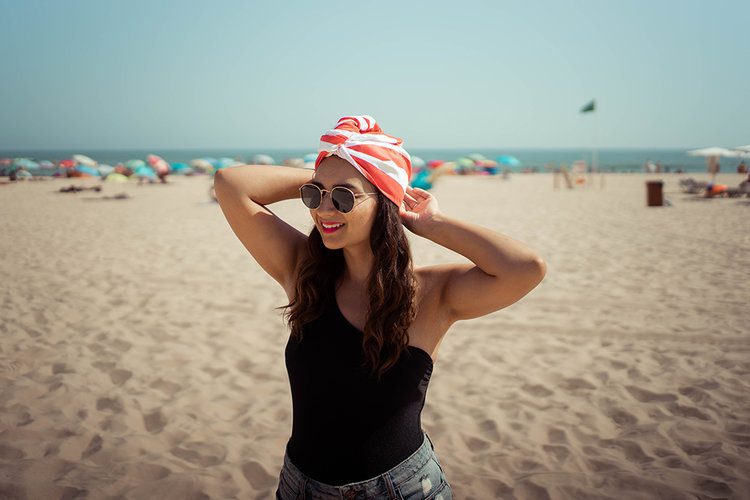 Hair accessories
Bring a couple of headbands or scarves for the days where you want to keep your hair off your neck but still looking cute. These are particularly handy for days when you can't be bothered to spend time on styling your hair, perfect for a beach day!
Statement hair clips are trending now too, so pop a few of those in. They will also help to keep your hair out of your eyes.
Toiletries 
Shampoo, conditioner and shower gel
Don't take for granted that every hotel is equipped with the basics such as shampoo, conditioner and body lotion, so if you don't usually pack these make sure you include them this time. A good way to always be prepared and to reduce your plastic usage is to travel with solid shampoo and conditioner bars.
Sun cream
Under no circumstances should you be going out under the sun before dusk without suncream.
Aftersun 
Bring a large bottle of aftersun gel to cool and hydrate your body after a day out in the sun.
PFH Top Tip: If your room has a fridge/cooler/mini bar, put your aftersun in there. That way when it comes to applying it after being out in the sun, it will be cool and soothing to your skin.
Technology
Adapter
To make sure you are prepared for every day ahead, bring a couple of adapters so you can charge your phone, camera etc.
Portable power bank and cable
If you are relying on your phone to collect photographic memories of your trip, it might be an idea to take a portable power bank so you don't have to panic about a dead battery.
.