Excursions are such a great way to experience more of the country you're visiting. Many require some planning and preparation, especially if you're spending the day doing something particularly active. I've been on many excursions, tours and day trips, heck, my last trip had eight alone! I use this list as a starting point every time to pack the night before, so here it is for you to use. With this thorough list, you will be ready for whatever the day holds.
General
Backpack
Pretty obvious I know, but I did say it was thorough! It doesn't have to be a backpack but I strongly suggest it is. After years of not using one because, well, you know: fashion, I can say a backpack is your best option. It distributes the weight evenly and it provides the space you'll need for the items below.
Money
Souvenirs, tips, drinks, food, rentals – there could be any number of extra costs, some hidden, some not, keep some cash and a card to hand just in case.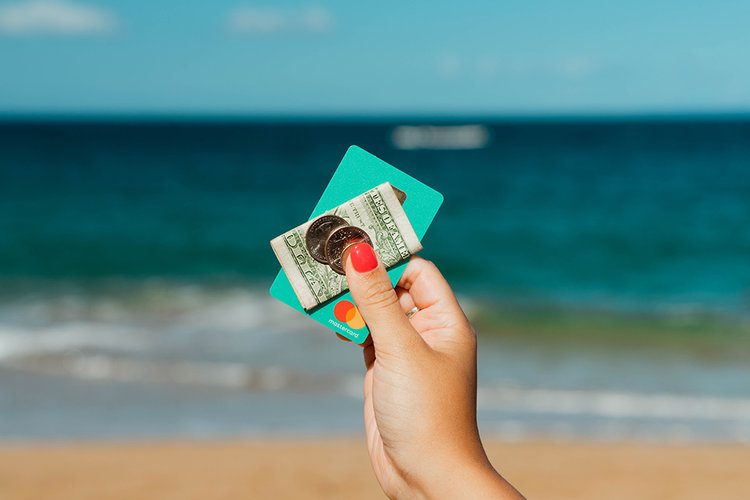 Camera
To document your day of course!
Phone
Duhhh…
Phone charger 
Chances are it's going to be a long day and whatever you're doing is undoubtedly going to be well documented on your phone. Don't get caught out with a flat battery, bring your charging cable and a pre charged power bank.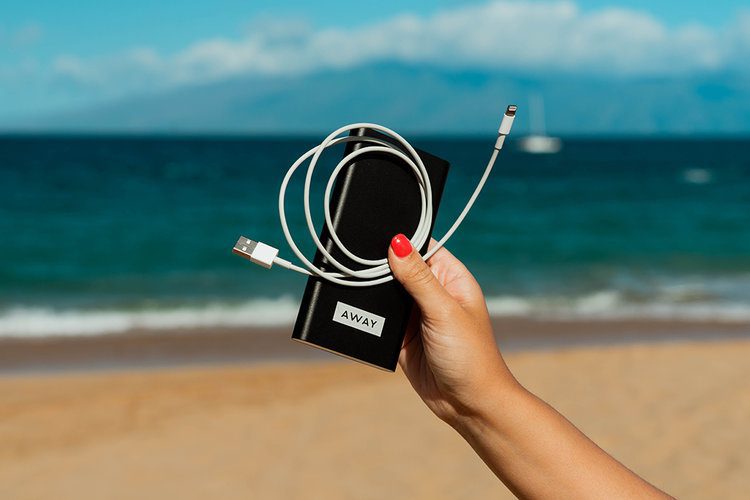 Food
Water
STAY HYDRATED – she says for the gazillionth time! 
Prevent single use plastic waste by filling a reusable water bottle. Most hotels have water dispensers in the lobby, you can ask coffee shops and restaurants to fill it or you can use a water fountain. I take my water bottle out almost everywhere I go (even the supermarket) and the only time I can recall having issues filling it was boarding my flight home from Singapore: the final security check is as you board the plane so you can't take any liquids over 100ml on. I just had the flight attendant fill up my bottle on board to prevent using a plastic cup.
Snacks 
Excursions usually involve you being active so keep those energy levels up with snacks. 
I usually pack up quinoa/cereal bars, fruit and beef jerky.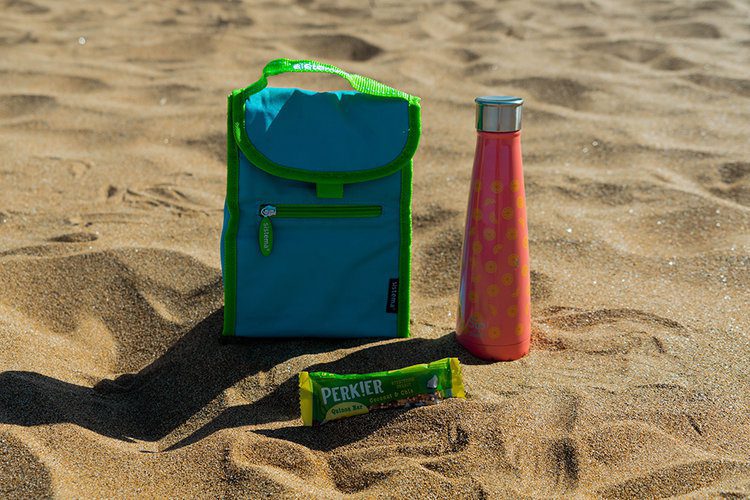 Breakfast/lunch/dinner
The food you pack will be dependent on what time you're setting off, how long you'll be out, where you're going and what's included. 
If I'm heading out before 10am I'll pack up cereal bars for breakfast. 
If lunch or dinner isn't included on my tour or I'm not intending to eat out I will pack up sandwiches, crisps (potato chips for my American readers) and fruit and pop them into my travel cool bag to keep them fresh. 
PFH Top Tip: Use beeswax wraps and reusable cutlery to prevent plastic waste.
Sun protection
Sun cream
Be ultra prepared with sun cream for your body and face. I always travel with SPF 15 and 30 and 50 if we are going somewhere exceptionally hot.
I swear by Hawaiian Tropic for the following reasons:
It is "reef safe" which means it doesn't contain oxybenzone and octinoxate which are harmful to coral reefs. When worn on humans they convert harmful UV rays to safe heat on our skin, but when they wash off into the water, they have the complete opposite effect on corals. Instead it strips them of the layer that protects them from bleaching under the sun.

It's moisturising as well as protective, so it has a better chance of preventing your skin from drying out under the sun. I don't apply suncream on my hands as often as I should and they always dry out the most!

It smells so good! It will take you to a tropical paradise wherever you are.
Sun hat 
Nobody wants a sore, itchy and burnt head, plus it will shield you eyes from the sun and even cover up a bad hair day!
Sunglasses
Protect your eyes and see better with a pair of sunnies to hand.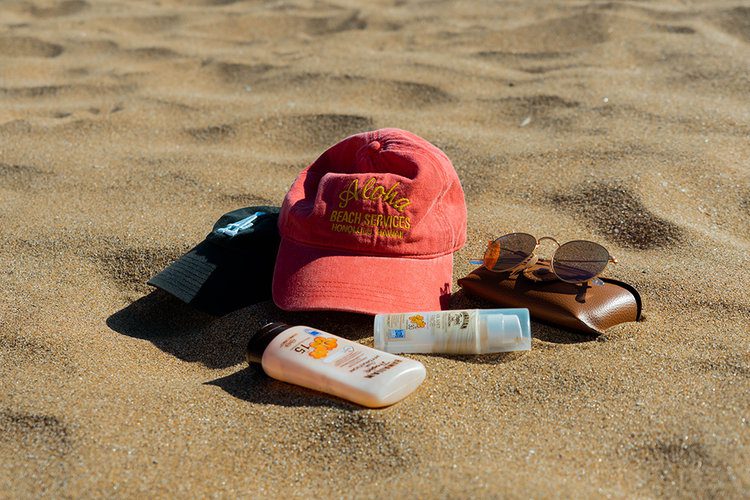 Clothing
A change of clothes
Based on what you're doing, make sure your outfit is appropriate and well equipped. 
If you are going in the water bring swimwear, flip flops, a cover up and a change of clothes for afterwards should you not have time to dry. Don't forget underwear if you started in your swimsuit and you don't want a damp bum!
If you are hiking, make sure you have sports socks, durable footwear and moisture-wicking clothes.
If you are going somewhere where you are likely to get wet, I'm not talking swimming, I mean waterfalls, rainforests, snow etc., bring some waterproof over-trousers and a rain jacket.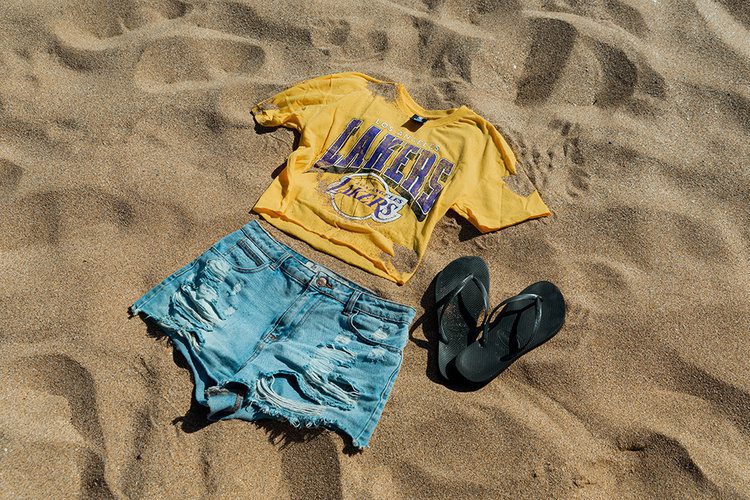 Health and beauty
Makeup 
It's not really practical, or comfortable for that matter, to wear a full face of makeup whilst you're either somewhere hot or doing something active. To make me feel a little better about my bare face I bring a few minimal products that lift my face but also won't irritate my skin in the sun or water.
These products are:
Concealer. I have to be honest, I am embarrassed of my tired eyes (the life of travel and working for yourself) so I am rarely seen without concealer under my eyes. If I look tired and like I'm not wearing it then give me a heads up because I obviously need to buy a better one!

Tinted eyebrow gels – it will fill in, colour and shape them with little effort.

Lip tint – unlike lipstick, it won't rub off and unlike lipgloss, your hair won't get stuck in it (if you have longer hair). I always wear this if I'm doing a water based activity because it brightens my face without being too extra.

If I need a little extra help, I will bring my Charlotte Tilbury 5 minute palette. It has three eyeshadows, two blushers, highlighter and contour all in one compact palette with a mirror to see where you're applying what.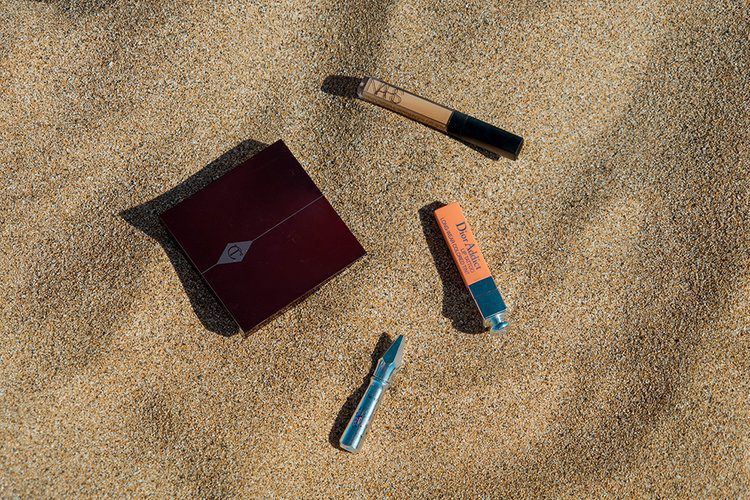 Hand sanitiser 
If you're planning on eating keep some on you just incase you touched something nasty.
Hair tie
If you have long hair and you've got an active day ahead, it's best to have the option to keep your hair out of your face.
PFH Top Tip: If you are prone to frizz and you're going to be getting your hair wet, pack a headscarf that you can tie around your hairline to keep that frizz in check.
Bug spray 
Always be prepared with bug spray. It amazes me how you can visit two areas of a country and go from a mosquito-free paradise to bug buffet central. In Mexico we spent 11 days in and around Cancún without the need for bug spray but 10 minutes (no exaggeration) in Tulum and I had collected seven mosquito bites. Even on my latest trip, out of my 16 nights in Hawaii on two different islands, 15 were bite free but the one day we drove to Hana, I was a mere 30 seconds late putting on bug spray and I now have six mosquito bites from my butt down to my ankles – if you catch me wiggling in my seat at any moment in the next week, that's me trying to scratch my butt bites inconspicuously. 
I can hear my Mum's voice in the back of my head telling me "don't scratch or they'll scar" and she's not wrong. I have a cluster of old mozzie bite scars on my shoulder that supports her. So on that note, also pack some cream/ointment for itch relief. I use either calamine lotion or Lucas Paw Paw.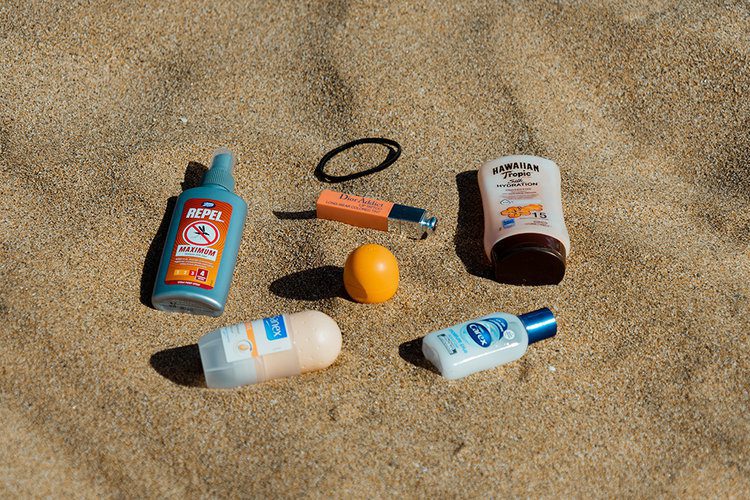 Lip balm
A change in climate can cause chapped lips, especially if you're prone to that. If you're going out to sea the salty air and water will cause them to prune and if you're spending the day in the sun they are likely to dry out and possibly burn. Try to use one with SPF if you're going to be out in the sun. 
Water-based activities
Snorkel and goggles
Pretty much all snorkel tours will provide you with snorkel gear, some even let you keep it! Thanks to our snorkel tour with Aquaworld Cancún, we now have our own snorkels. I always travel with my goggles because I cannot open my eyes under water without wailing in discomfort. Of course snorkel goggles are better, but they're bulky and I'm trying to save space.
Swimsuit
Yes, I know, obvious, but you don't want to forget it, so it's on the list. Plus if you're like me and want multiple photo opportunities, you'll want options.
PFH Top Tip: Do your research for the area you're swimming. Some reefs are cold even in summer so think about wearing a surf suit or bringing a rash guard. If you're surfing for the first time, check  your company provides them, if not you'll want one because my legs still have a board rash nine days later, God only knows what my top half would look like without a rashy.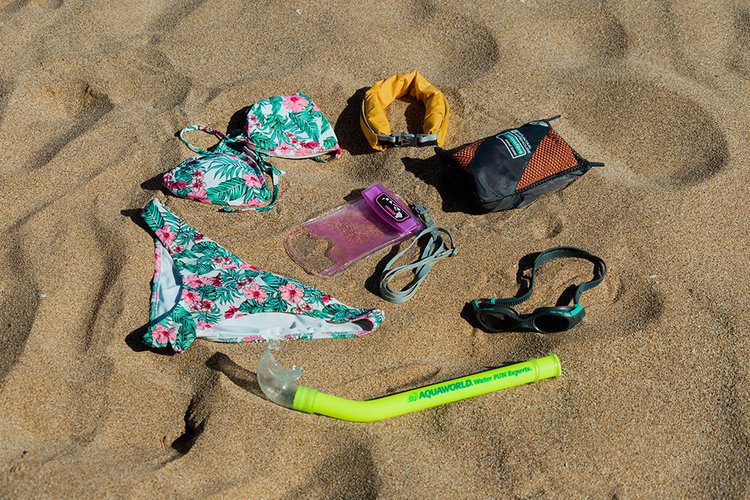 Towel
Packing a microfibre towel is a game changer! They're compact so they take up absolute minimal space compared to the days where you'd be stuffing in a borrowed hotel towel. You can also wear them as a sarong and bonus, they dry really quickly!
Dry bag
For keeping things dry on the boat and putting the wet stuff in when you're done! This was one of the best travel gifts I have been given. I use it on pretty much every trip.
Waterproof camera/phone case
I picked up one of those waterproof phone pouches in Maui so I could record the whales singing, it cost about $20 but I've found one on Amazon that will do the same thing for much less. We actually have an underwater camera case if we're doing a more professional shoot, but this one is so handy for just taking out to sea to keep my phone at hand and our hotel key card.
It was really useful when we went whale watching because I could keep my phone dry on the way out so it was ready to use when we stopped.
.
Of course this packing guide is quite extensive and covers a variety of activities, so just adapt it to whatever you'll need. I use it every evening before an excursion to make sure I don't leave anything important behind. 
.
Aloha, Gabriella 
.
*Disclaimer: As an Amazon Associate I earn from qualifying purchases, but please know everything I recommend comes from my own personal use.