I have been to Hawaii both in the height of summer and winter. I have experienced endless days of sunshine and blue skies and relentless rainstorms and chilly winds. 
From my time in Hawaii I have learnt that it's better to be prepared for both ends of the seasonal scale because you don't always know what you're going to get. Plus, there are certain excursions you can do that warrant clothes you wouldn't quite expect to wear in the Rainbow State.
Hawaii is made of glorious tropical islands, so even in the winter the temperature doesn't really dip much below 20˚C in the daytime and it will pretty much sit around 24˚C. During the summer months, you're looking at an average low of 24˚C and a high of 30˚C. As you can imagine you won't need to make space in your case for a bunch of wooly knits! So let me take you through my packing list and the essential items that I couldn't do without.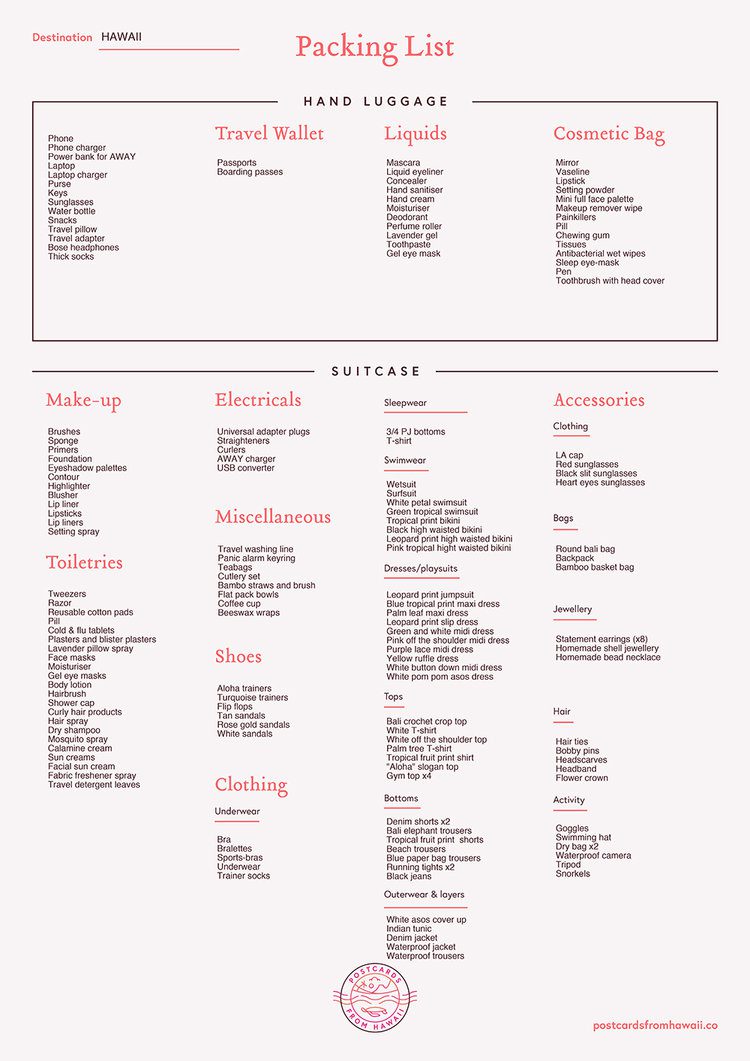 Swimwear
Bring a good selection of swimwear, and I don't just mean different patterns of the same stringy bikinis (or in my case high waisted ones, they flatter everyone!), I mean different types that suit a range of activities! If you are fully able to go into the ocean, you'd be a fool to stay out of it with so many reasons to enjoy it from cooling off to swimming with turtles! Here are the staple swimsuits I think you need:
Women
A rash guard for three good reasons, the first is if you go surfing you'll want to protect your chest from a board rash. The second is if the waters are cooler it will help you keep warm in the water. The third is if it's really hot, it will protect your back from burning in the sun whilst swimming.

A full coverage swimsuit or even better a surf suit for going surfing. I wore a very practical Roxy swimsuit with a rash guard but if you come off your board and get thrown about a bit, your rash guard might ride up and if your swimsuit doesn't have a high neckline you may or may not have a nip slip… I may or may not be speaking from experience, thank God for those rash guards, hey I guess that's a fourth good reason to have one!

A bikini, if you're confident wearing one, to avoid leaving the islands with a pale tummy. I spent two weeks in Mexico in mostly swimsuits and my stomach was a stark contrast to the rest of my body! FYI I don't like being in bikinis but in Hawaii I realised anyone judging me for a roll or two when I sit up has more insecurities than me, and so I sat out in my bikini and embraced the body I have.

Something cheeky! This is hard because virtually every swimsuit in the shops these days are encroaching on wedge territory. I'm not encouraging it just for fashion's sake though, I like them because you get a more even tan on your tooshie!

Swimsuits for posing, I'm talking about the really impractical ones, the ones that are meant for sun loungers and cocktail sipping, why not, you're on holiday/vacay!
Men
Shorts, because you don't really have a lot of options, sorry.

Rash guard, for the three same reasons as above – if you go surfing, you'll want to protect your chest from a board rash. If the waters are cooler it will help you keep warm in the water, and if it's really hot, it will protect your back from burning in the sun whilst swimming.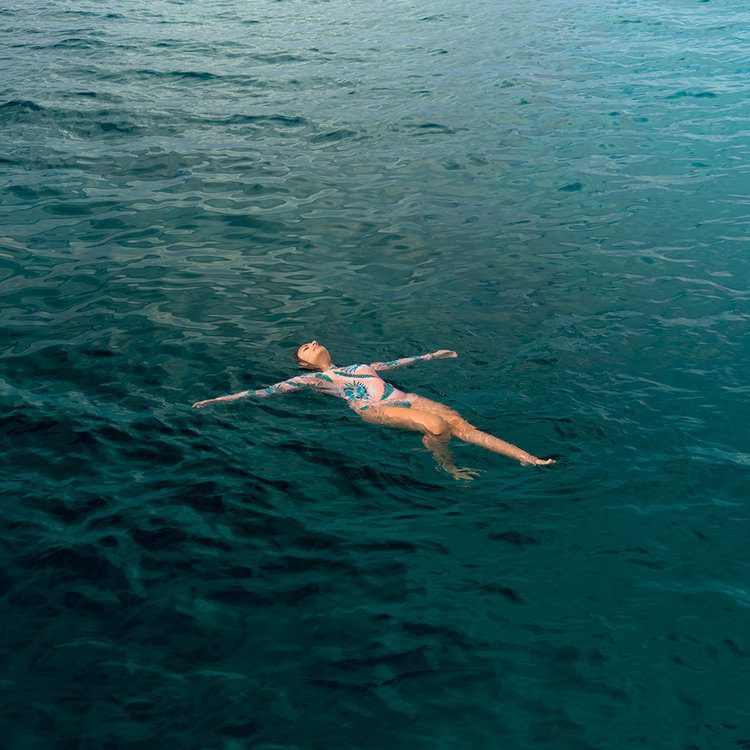 Cover ups
I am assuming you'll be spending a lot of time going between the glorious beaches and maybe the pool so I recommend bringing a couple of cover ups to go over your swimsuit. Men, you just need a T-shirt so you're easily sorted, Women, a tunic is a great option because it can be worn over a swimsuit or with shorts if you're heading away from the beach (you don't want to feel like you're in your undies). A sarong is always a solid cover up but if you're looking to buy one, wait until you're in Hawaii and grab a pareo, it's a traditional Polynesian sarong that can be worn multiple ways.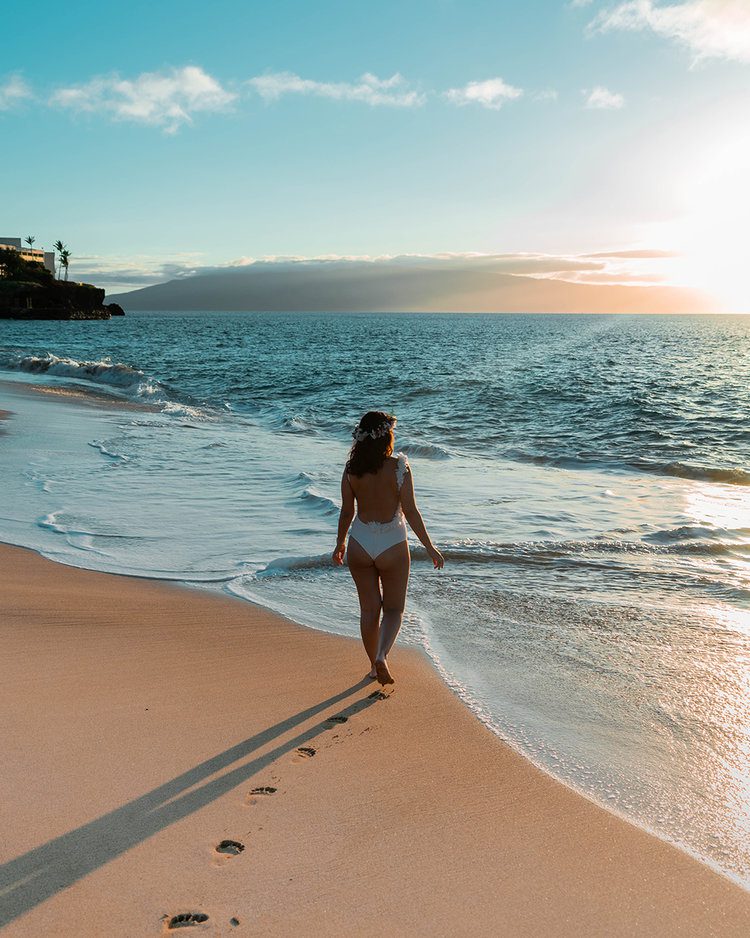 Shorts
You can't go wrong with a good pair of shorts, denim is my preference because they go with anything, but bring something that is comfortable so that you can go anywhere in them from hiking to shopping.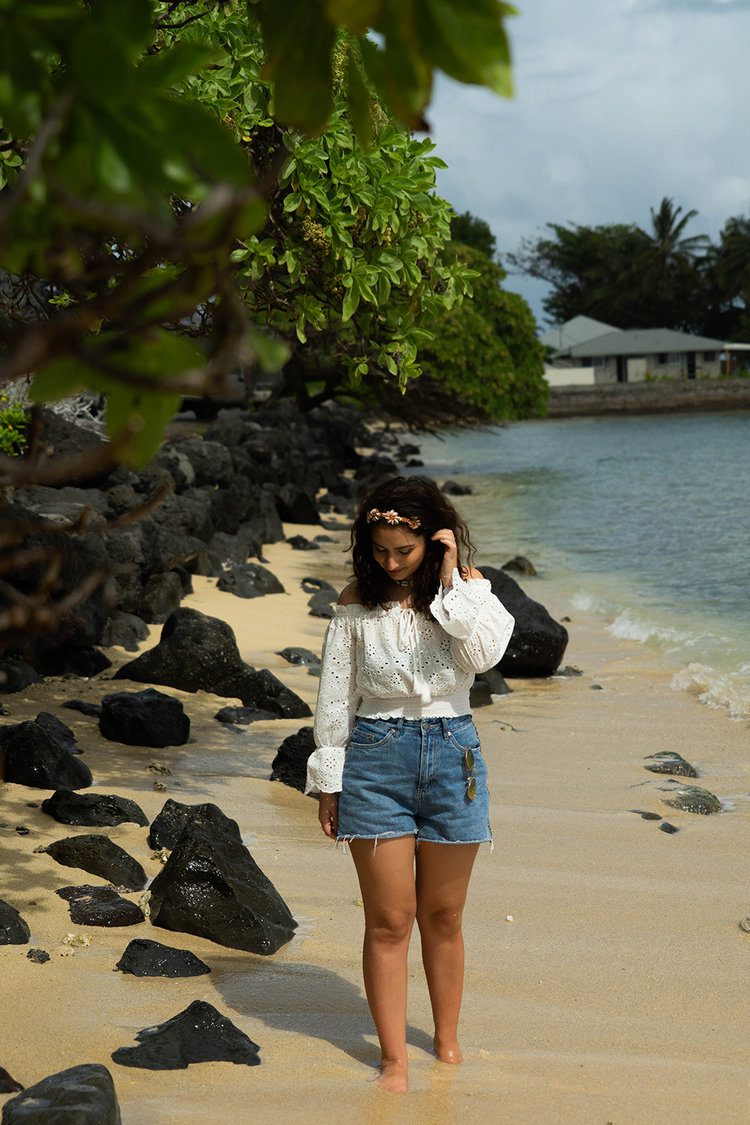 Tops
Even though I felt like I wore more than just the same outfit over and over again, I pretty much wore the same top almost everyday! With so much to do, you'll end up being quite active and wearing a lot of swimwear so don't stress about brining a lot of tops. Of course bring more if you won't be wearing many dresses, but I really only needed a few that I would wash and put out to dry on the days I would be mostly on the beach.
Outerwear
I brought a denim jacket to Hawaii both in summer and winter and it was welcomed on both trips. Even in the summer, the nights can be cool so having a versatile jacket is smart, plus you can wear it in air conditioned restaurants and shops, you know, the ones that overcompensate and feel like you're walking into the Artic circle. That jacket will definitely be needed for winter evenings and some cooler days.
A lightweight shower proof jacket is a great one for both seasons too. The are far more rainy days in winter, obviously, but those glorious rainbows need a little help from a shower or two so it's not the worst idea to have one to hand.
Haleakala is a chilly ordeal no matter what time of year you go. We went in the middle of summer and it was shockingly cold and wet! Despite wearing thermals, warm layers and waterproofs, we were not prepared for how cold it was and we felt like we had frozen to the bone! Hours later when we returned down from the clouds, we were roasting again. If you are planning on going up to watch the sunrise or sunset from Haleakala, bring layers!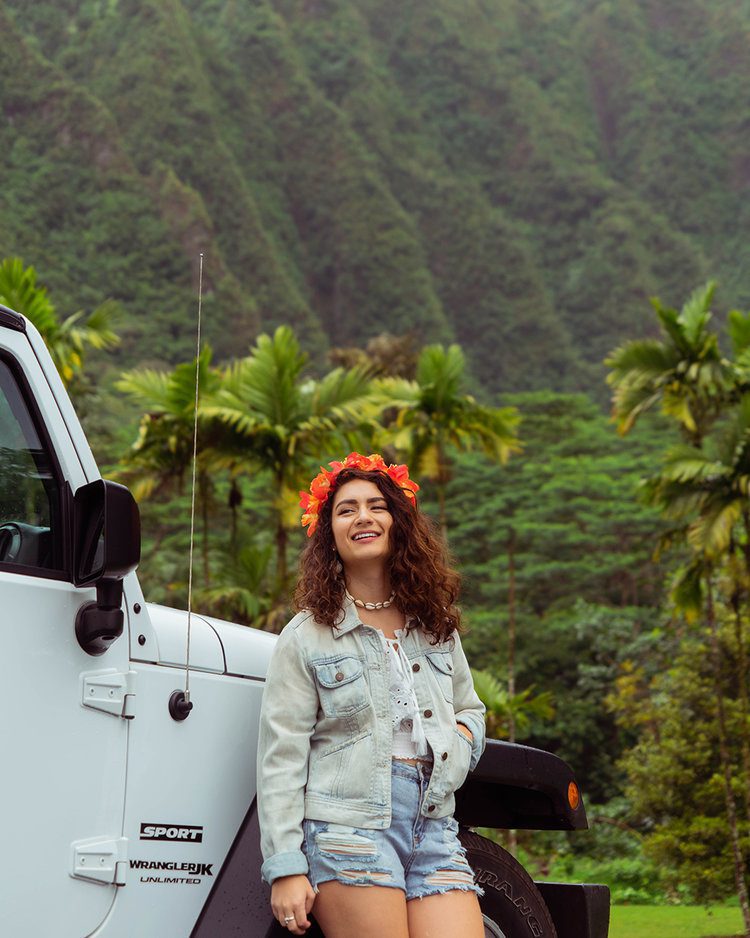 Trousers 
Like I mentioned in outerwear even if you're going in summer, if you're planning on making a trip up to Haleakala, you are going to need to wrap up so bring a pair of trousers. It could be smart trousers that you can wear in the evening for dinner or a pair of jeans. Honestly even when I went in winter it wasn't cold enough for trousers, but as I travelled from England with a pair of jeans I wore those on some cooler evenings but again, it wasn't terrible cold that I felt I had to wear them.
Jewellery
Shell jewellery is so hot right now! I made a bracelet, anklet, choker and earrings after purchasing a jewellery making kit and a box of cowrie shells from Amazon. It's way cheaper than buying them in any highstreet store! If you don't fancy making or buying them, wait until you get to Hawaii, there are shops everywhere selling cowrie shell jewellery for just a couple of dollars if that.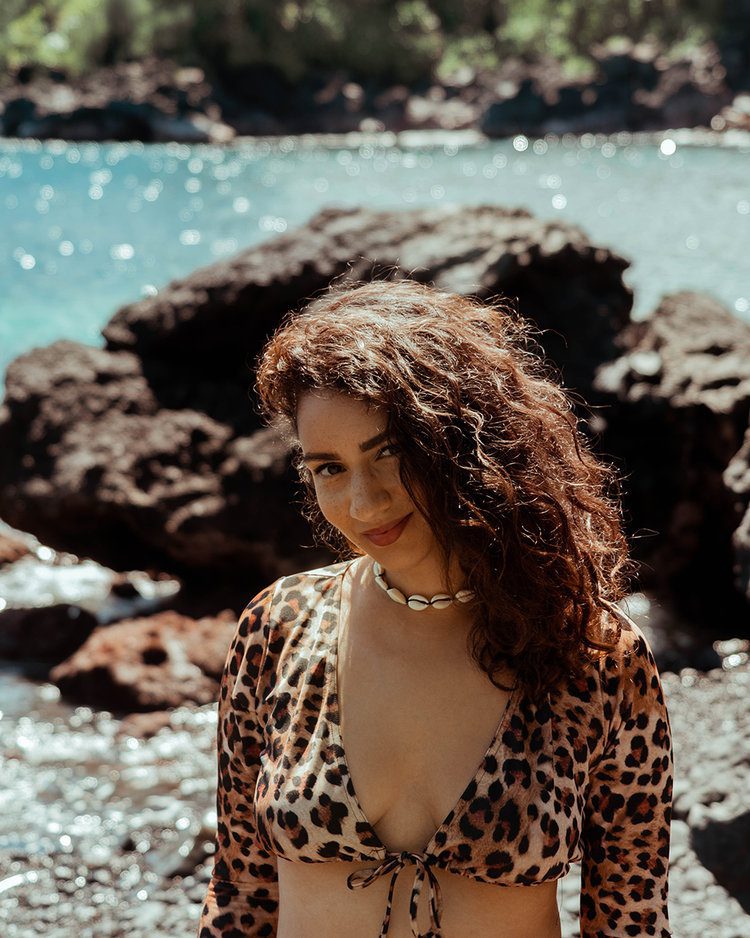 Shoes
Really you only need two pairs of shoes for a trip to Hawaii and those are a pair of flip flops for the pool, beach and avoiding awkward tan lines and a pair of trainers or hiking boots for walks, hikes and anything else active. Of course I brought four other pairs of sandals and sneaks just for styling with various outfits, but if you're aiming to pack light, you can live off two. Maybe bring one nice pair of sandals for any special nights out, at a push.