This month on PFH I'm sharing a book recommendation on understanding systemic racism for Black History Month in the UK, why I'm in love with my Polaroid Go Instant Camera, which brand of plastic-free and natural conditioner is finally suitable for my curly hair, how to get free pasta in London this October and the chocolatiers that are working to end slavery in the chocolate industry.
1. Why I'm No Longer Talking to White People About Race by Reni Eddo-Lodge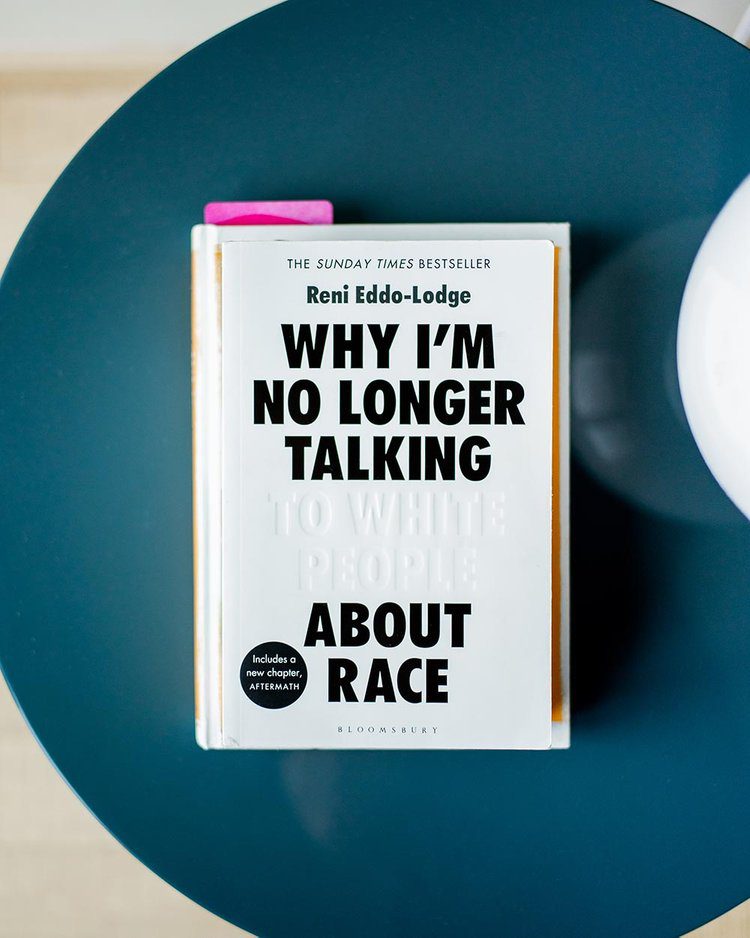 Reni Eddo-Lodge is a British blogger, journalist and author. Her work focuses primarily on seeking intersectional feminism and exposing the structural racism within.
What originally started as a blog post in 2014, Why I'm No Longer Talking to White People About Race was published in 2018 and addresses why Eddo-Lodge effectively turned off her in-person comments over the very real but too often dismissed existence of structural racism.
"Colour-blindness is a childish, stunted analysis of racism. It starts and ends at "discriminating against a person because of the colour of their skin is bad", without any accounting for the ways structural power works in these exchanges. This definition of racism is often used to silence people of colour when we attempt to articulate the racism we face. When we point this out, we are accused of being racist against white people, and the avoidance of accountability continues." – Why I'm No Longer Talking to White People About Race
Why I'm No Longer Talking to White People About Race breaks down what white privilege is, takes a dive into Britain's history and politics surrounding our nation's systemic racism whilst also starting necessary conversations around class and feminism. I found this book to be extremely informative when discussing race in the United Kingdom as I realised my knowledge of racial injustice comes from examples in US history not where I grew up. In fact for the most part, my learnt examples of racism in the UK were that of mine and my family's lived experiences. Why I'm No Longer Talking to White People About Race filled in a lot of historical blanks for me.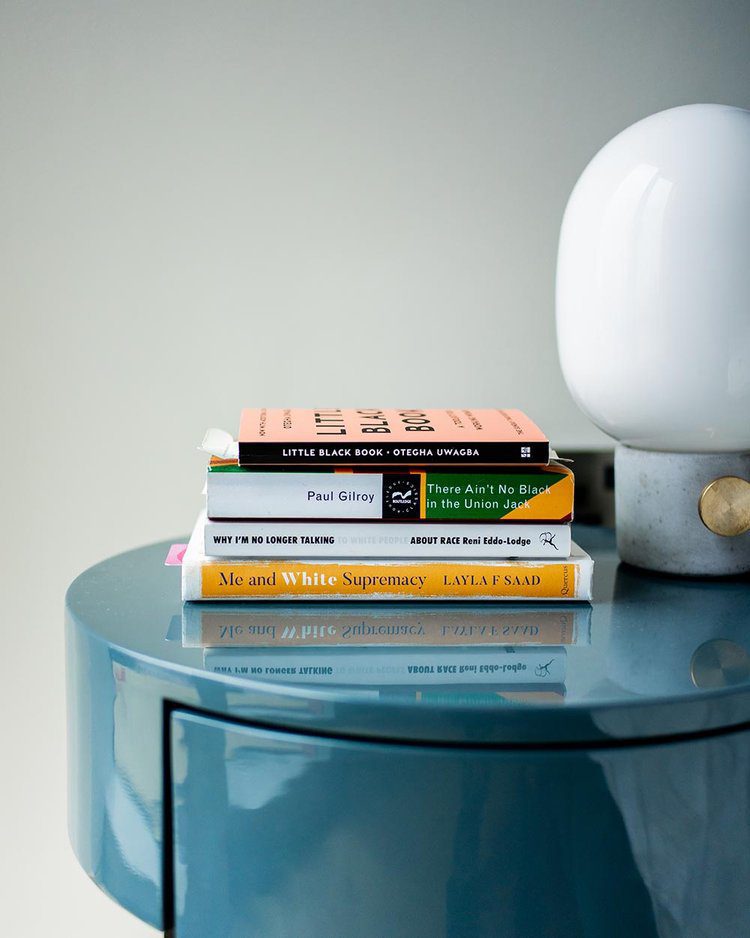 I read Eddo-Lodge's Why I'm No Longer Talking to White People About Race last summer as part of my journey to discovering my identity as a mixed race person with light-skin privilege and how being raised as white in a white community factored into that. Though I read it last year I am taking the opportunity to share it as one of my PFH October highlights as October is Black History Month in the UK.
Black lives still matter so if you're still struggling with your white privilege, haven't read this book and are in a headspace where you can work through your white fragility to do the work or want to further educate yourself then pick up a copy of Reni Eddo-Lodge's Why I'm No Longer Talking to White People About Race.
The other books in the image above are also written by Black authors:
Me And White Supremacy by Layla Saad

There Ain't No Black in the Union Jack by Paul Gilroy
2. Polaroid Go Instant Camera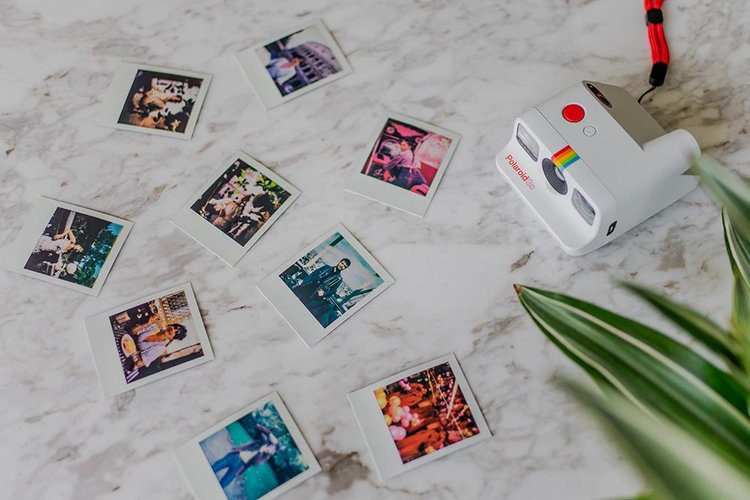 My Polaroid Go Camera isn't just one of my October favourites, it is one of my favourite purchases of all of 2021. There is nothing quite like the excitement of a 15 second wait to know if you just created Polaroid magic! 
After wanting a Fuji Film Instax since the day they hit the instant-camera scene but deciding it was too bulky to travel with, I took one look at how small the Polaroid Go is and love hearts formed in my eyes. The Polaroid Go measures 5.9" x 3.3" x 2.4" (105 mm x 83.9 mm x 61.5 mm) and without the film pack it weighs just 0.53 lbs (242 grams) – it fits in the palm of your hand making it the most travel-friendly instant camera on the market!
Besides being ridiculously cute, the Polaroid Go develops amazing instant photos which measure 1.851" x 1.811" (47 mm x 46 mm) which is really mind-blowing especially considering it performs one of the most complex chemical processes in just 10-15 seconds!
I bought my Polaroid camera in time for my trip to Rome and it was one of the best decisions I've made! Since then I've been able to capture some gorgeous moments in Rome and during my friend Kelly's trip to London, as well as some of our "lasts" in London and brand collabs too! Of course it's still new so I'm still smitten but I don't see this purchase as being one I regret – unless Polaroid bring out a lilac version!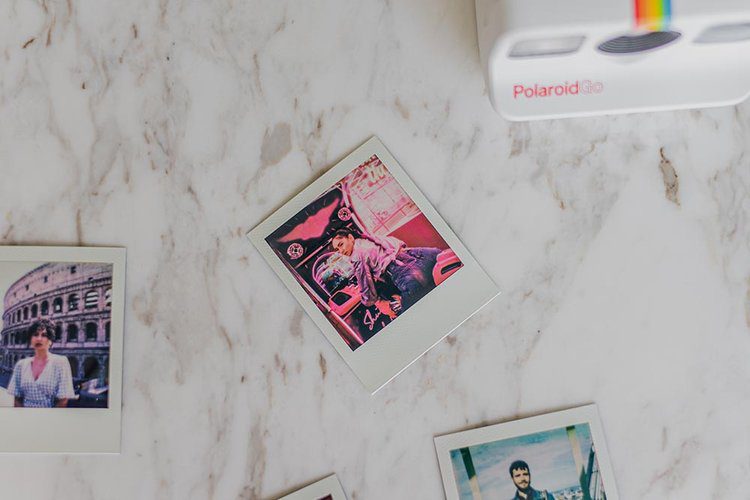 What are the features on the Polaroid Go camera?
Small but mighty, the Polaroid Go instant camera boasts a flash with the option to turn it off, has a self timer with a reflective selfie mirror and does double exposure too! Now I haven't quite yet mastered the whole double exposure thing, in fact so far my attempts have sucked but that has only made me love this camera more. I find it to be quite the thrill that there's something to learn and work on.
One of the greatest things about the Polaroid Go though is its battery capacity. One full charge will last for 15 packs of film which means you can charge it then go on a 1 month long trip where you take 4 minimum photos a day and not have to charge it until you return! – math is not my strong suit but I'm pretty sure I worked that out correctly. My point is this is really great for when you don't want to travel with multiple cables or have to worry about dodgy outlets or adapters.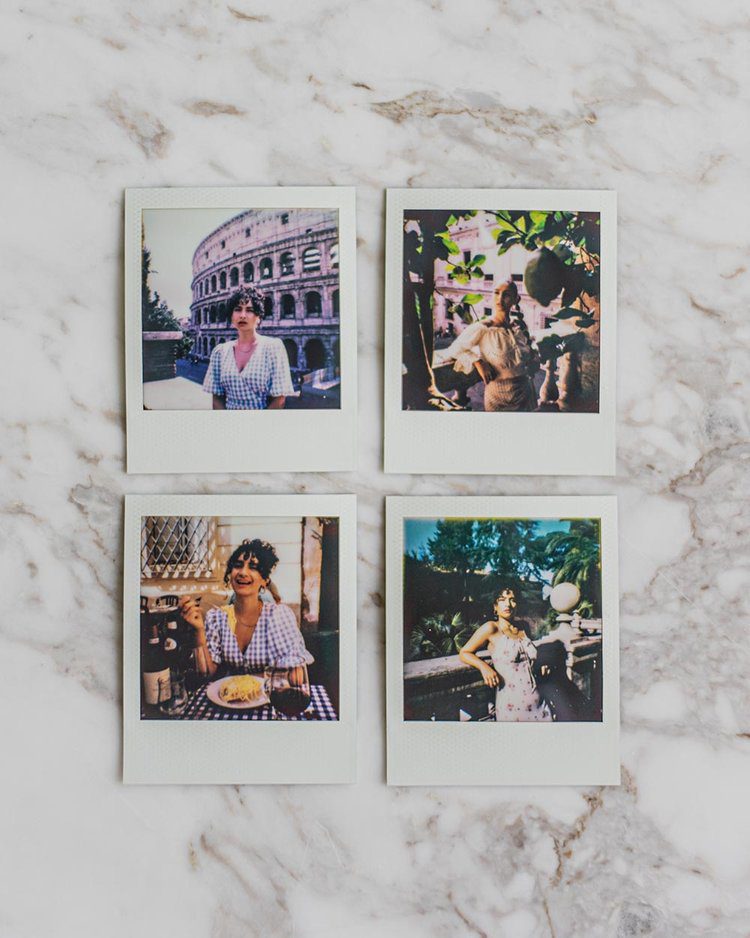 Tips for shooting content with a Polaroid Go camera
My tips are to make sure the object of your photograph is lit by direct light, especially if you want both the background and foreground in. Anything shot with the light behind will become a silhouette – perfect for double exposure but not if you want everything visible.
Also, know that if you're taking a photograph in the dark with the flash on, only the object in the foreground will light up. 
See some examples of my mistakes below: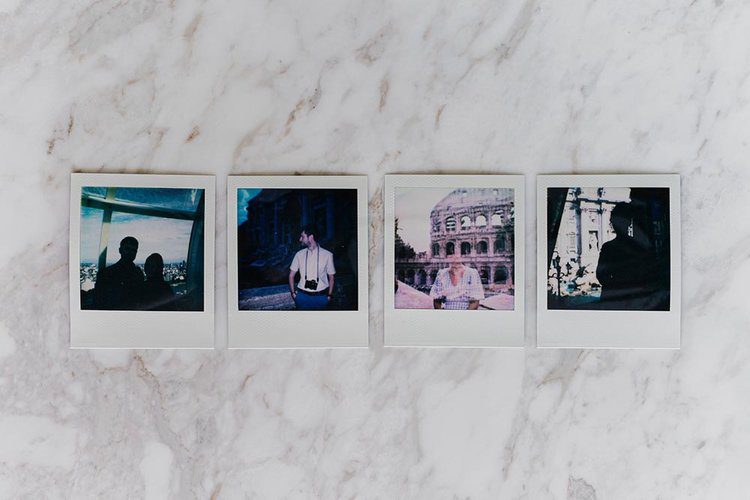 I found this YouTube video on the Polaroid channel to be the most helpful for learning how to set up the features on my Polaroid Go analogue camera – it's so much easier than I imagined!
Something I particularly love about my Polaroid Go camera is that it's not just the developed polaroids that look amazing, the camera itself also makes a great subject and prop! See for yourself…
Where to buy a Polaroid Go Instant Camera
The best way to save money on your Polaroid purchase is to subscribe to Polaroid to get a 10% discount and then order a bundle to get another discount. I bought the Polaroid Go Travel Set which includes the Polaroid Go Instant Camera, a protective travel case and a double pack of film. 
I either buy my Polaroid Go film from Park Cameras London on Rathbone Place in Fitzrovia if I'm in central London or on Amazon if I need next day delivery.
PFH Top Tip: though it's easy to get distracted by the cute accessories, save yourself money by not purchasing an additional wrist strap as one comes with the camera!
3. Object solid conditioner bar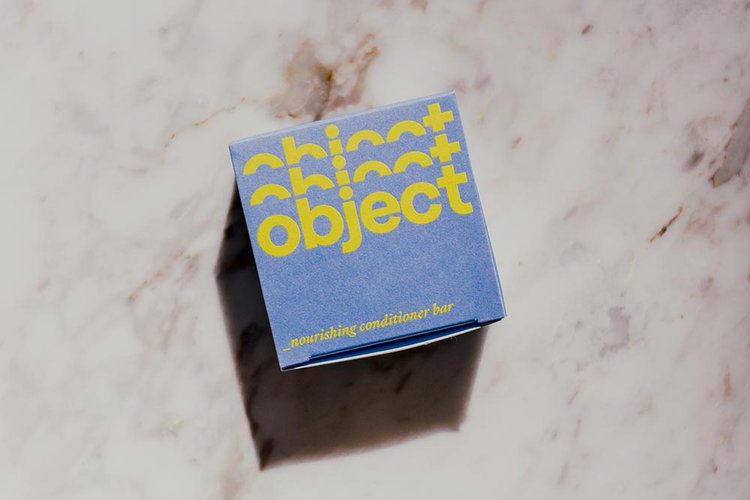 If you're a regular reader of Postcards from Hawaii you will know that I stopped straightening my hair during the first lockdown in the UK in 2020. I instead decided to embark upon my journey to recovering my curls back to health and discover what they can look like if I stop damaging them with heat.
Part of that process for me meant using sulphate and silicone free products, which you can read more about in my blog post with Only Curls: Sustainable styling with Only Curls – low waste haircare for curls. Though Only Curls' shampoo bar for curly hair saved me from having to buy single-use plastic packaged shampoos I was stuck without a good solid conditioner that is sulphate and silicone free.
Not anymore though! The Nourishing Conditioner Bar from Object is vegan, plastic free, cruelty free and natural. Better than that, unlike the conditioner bars I've tried from LUSH it doesn't pull your hair out trying to applying it, it's creamy and leaves enough product to detangle curls on wash day leaving them hydrated and silky. When Object say they are inclusive of all hair types, they actually mean it, unlike other brands who masquerade as suitable for "all hair types" but are made with ingredients that can mess with Black hair.
Using one bar of Objects soap, shampoo or conditioner can save you from using up to three regular sized single-use plastic bottles!
Aside from their minimal packaging something else I really like about Object's solid toiletries is their travel tin. It screws shut to prevent any accidental leakage and it comes with its own removable drainage tray which means the product can dry properly between uses so you don't have to fight to get it unstuck from the bottom of the tin next time. If you know, you know. 
4. Free pasta at Emilia's Handcrafted Pasta on World Pasta Day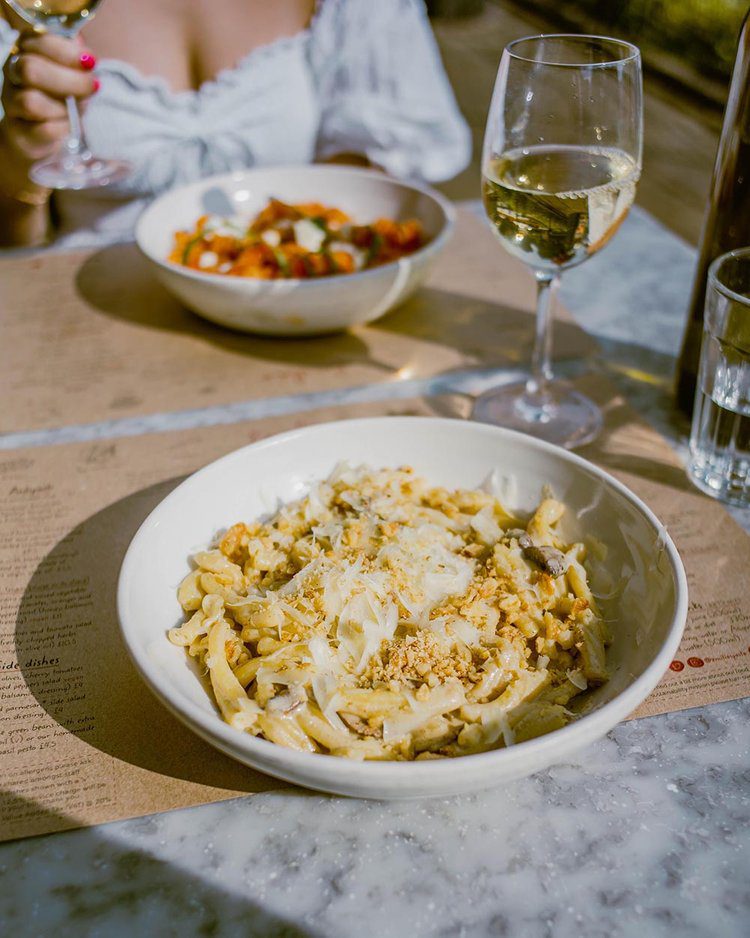 World Pasta Day this year is on Monday 25th October and have I got a treat for you! One of my favourite Italian restaurants in London is letting you eat their delicious pasta for FREE! Yes free!
I worked with Emilia's Handcrafted Pasta when I was invited back after a date night with Michael and dinner with my brother. So though I understand scepticism over my opinion they stole my heart long before working with them and I think they have some of the best fresh pasta in London.
My favourite dish on Emilia's menu is the Radiatori served with homemade tomato sauce with freshly chopped basil. The chefs at Emilia's know exactly what they're doing when they pair up their pasta shapes and sauces and this dish is one of the best examples; these little radiator shapes of pasta tenderly hold the tomato sauce for you so you don't have to waste time chasing it around your bowl. It's vegan but if you're not eating a strictly plant based diet then I highly recommend adding the buffalo mozzarella DOP because let me tell you, when it melts under the warmth of the pasta it leaves you with gooey, formaggio parcels sent by Aristaeus himself (the God of dairy and cheesemaking if you didn't know). This really is the ultimate comfort dish on their menu.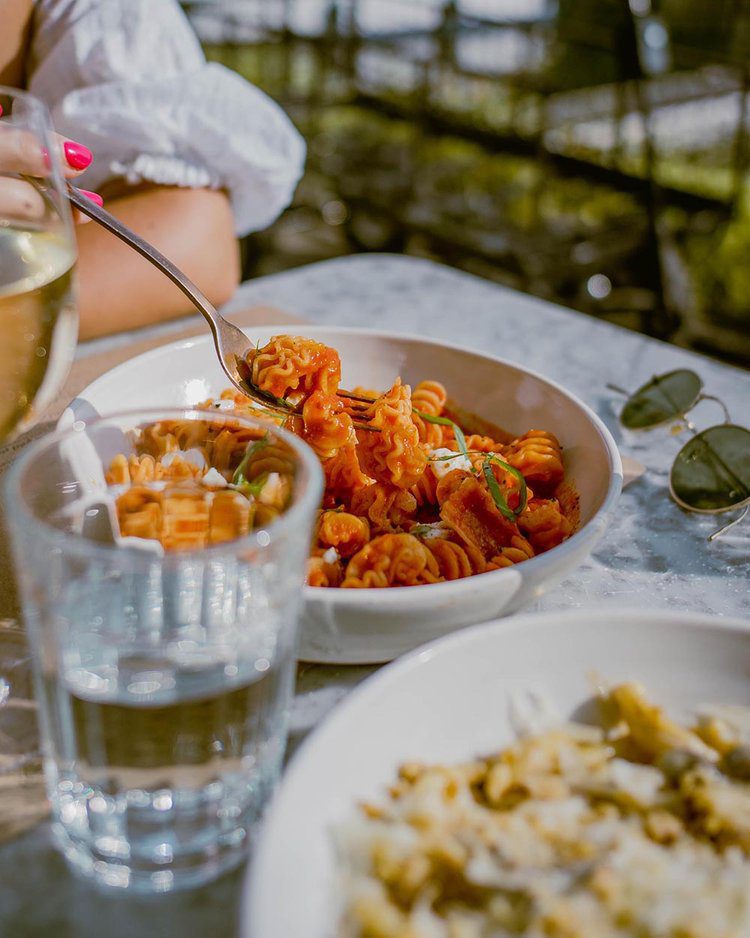 Their casarecce served with a homemade creamy walnut sauce and chestnut mushrooms is a close second for me!
Head over to either their St Katharine Docks or Aldgate locations between12-4pm and 5-9:30pm for a free bowl of pasta per person. This is a very big deal because Emilia's Handcrafted Pasta has some of the best pasta I've ever had and you can get it for free!
Walk-ins only and subject to availability but I've heard everyone in the queue will get to sample their new menu whilst they wait!
5. Tony's Chocolonely
Over the past few years Tony's Chocolonely replaced Dairy Milk as our go-to chocolate bar brand in our household. Now don't get me wrong I LOVE the taste and nostalgia of Dairy Milk but they need to seriously step up their packaging and seek out plastic-free alternatives. Tony's Chocolonely has got that down and better yet, it's 100% recyclable!
Not only this but Tony's Chocolonely's philanthropic game is something ALL chocolate brands should aspire to. Cocoa farms in West Africa are operating under slave labour and Tony's Chocolonely's goal is to make the worldwide chocolate industry 100% slave free and how could you not want to support a chocolatier that is working to eradicate slavery?
"Alone we'll make slave-free chocolate but together we can make all chocolate 100% slave free." – Tony's Chocolonely.
As for taste, their flavours are an absolute delight from their classic such as dark chocolate almond sea salt and milk chocolate nougat to their seasonal flavours that include 51% dark mint candy cane and 32% milk chocolate gingerbread.
Tony's Chocolonely is made with fairtrade cocoa, sugar and honey.
.
If you enjoyed reading through my five favourites for October 2021 then let me know by commenting below! I'd also love to hear what your favourites are right now!
Do more on & for the planet, Gabriella
This blog post contains a mix of purchased and gifted items but only products and brands I love using myself will be recommended by me on Postcards from Hawaii. This post also contains Amazon affiliate links where I can earn money from qualifying purchases. As I can appreciate it's hard to avoid Amazon, all profits made through my Amazon affiliate links will be donated to an organisation helping to protect our planet.