As the significant damage to our planet that fast fashion causes is coming more into focus, I wanted to create a blog post that highlights the simple ways you can accessorise one dress to create different looks without needing to buy new outfits for a trip, instead using what you already have or can buy second hand. It's a great way to reduce the amount of clothes you pack into your luggage, which also saves fuel consumption on your travels as the load is lighter and helps to prevent you needing to buy more than necessary, contributing to the effects of fast fashion consumption. 
"My mother worshipped at the alter of accessories and I got the bug. She always said, if you have a good, little, simple black dress and you have different accessories, you can have 27 different outfits." – Iris Apfel.
I have decided to focus on one dress to show you the ways just one outfit can be changed up for different looks. I have taken this dress on almost every trip since I bought it in 2018 and no matter how many times I post a photo wearing it on Instagram I never get any comments about needing to wear something new. It's ok to repeat outfits, in fact it's amazing and something we should be doing a lot more.
This dress was purchased from Urban Outfitters, which I no longer recommend due to their unethical practices, but as it's a simple linen dress that has been on trend for the last few years, it is easier to buy one from more responsible brands, or better yet, you could make one yourself. You could also buy one second hand or borrow one from a friend.
PFH Top Tip: A white dress will get you far. It's a classic that is easily accessorised and if you're taking photos it suits most locations.
These accessories will change up your outfit, help you to save pennies, make life easier and prevent you from overpacking multiple garments.
Silk scarf 
A silk scarf really is one of the best accessories womxn can travel with because it's so versatile. I realise silk scarves are expensive but you can save pennies by buying one second hand, I bought a Liberty silk scarf for just £9.99 ($13 USD) in a charity shop. It doesn't have to be silk either, there are many shops selling silk imitation scarves, just be mindful to avoid buying one from a fast fashion brand. I've done it in the past, but I don't intend to anymore.
Here are the ways you can wear a silk scarf to accessorise an outfit in different ways:
Headband 
Fold your square in half into a triangle and roll it up keeping its length, so that you have one long piece. Wrap in around your hairline, tying it either at the top of your head or at the nape of your neck, depending on the look you want. Either keep your hair down or if you have the length, you can tie it up.
Bracelet 
Tie your scarf around your wrist for a cute bracelet. This is especially cute if it catches in a breeze.
Tie your hair up
You can also use your scarf to tie up your hair. Wrap it around a messy bun or a pony tail for an effortlessly styled look.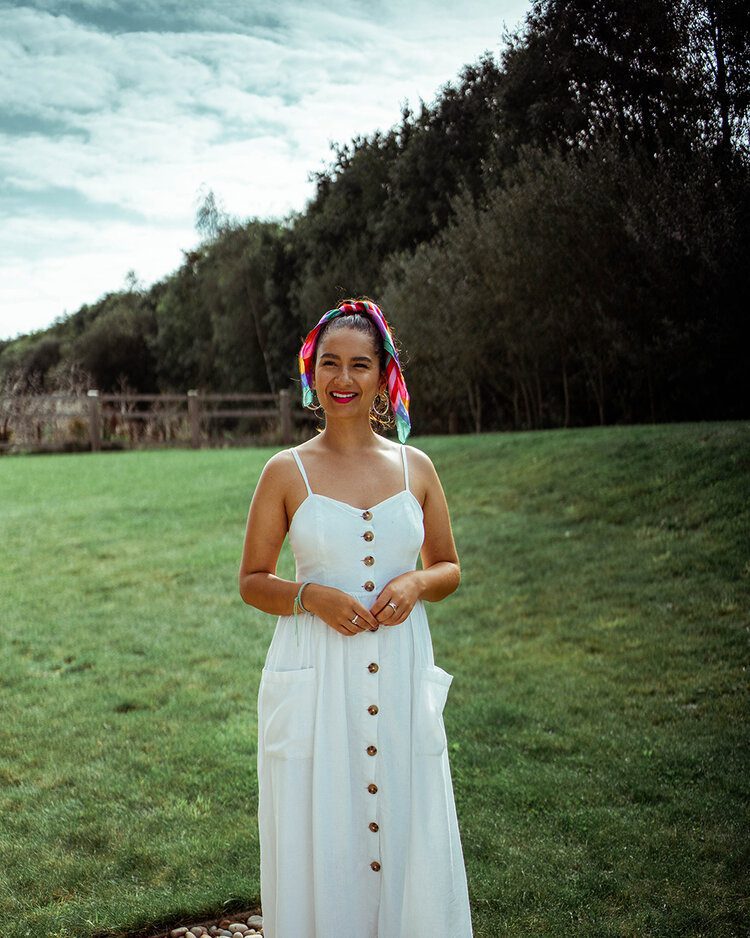 50s bandana style
The second Girls From Ipanema (originally titled in Brazilian Portuguese Coisa Mais Linda) came to Netflix last year – it's a Brazilian drama about independent women breaking free from oppressive gender roles to make a name for themselves in beautiful Rio de Janeiro – I started wearing my headscarves in the bandana style that the lead character, Maria Luiza, does. It also picked up as a popular style so it won't look dated by any means. This style automatically makes your outfit chic, plus it helps to protect your head from the sun.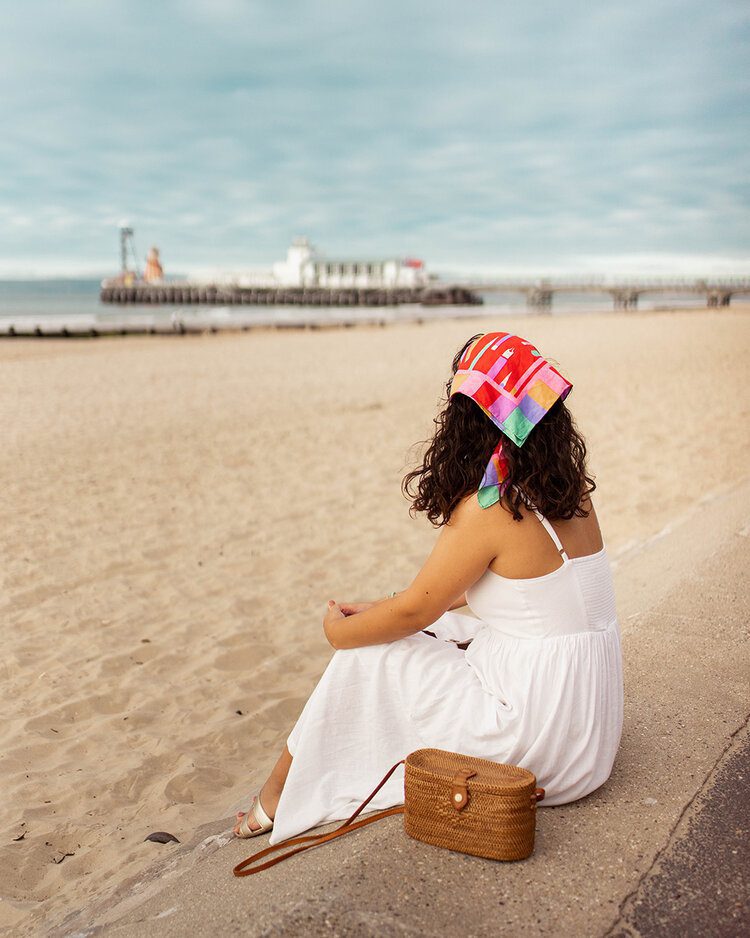 Neckerchief 
For an air of sophistication tie your scarf around your neck.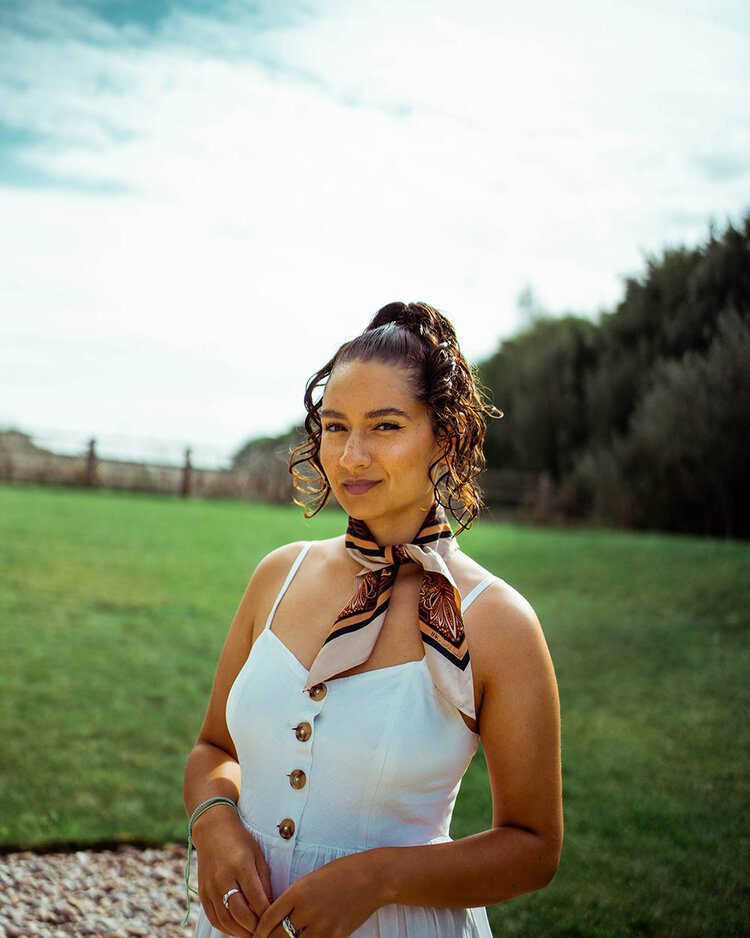 Other ways you can use your scarf:
Tie it around a handbag for a different look.

Use it as a DIY face covering.

Tie it around your body to make a boob tube – yep this style has made a comeback.

If you have curly hair you can tie it around your curls before you go to bed so your curls don't get damaged as you sleep.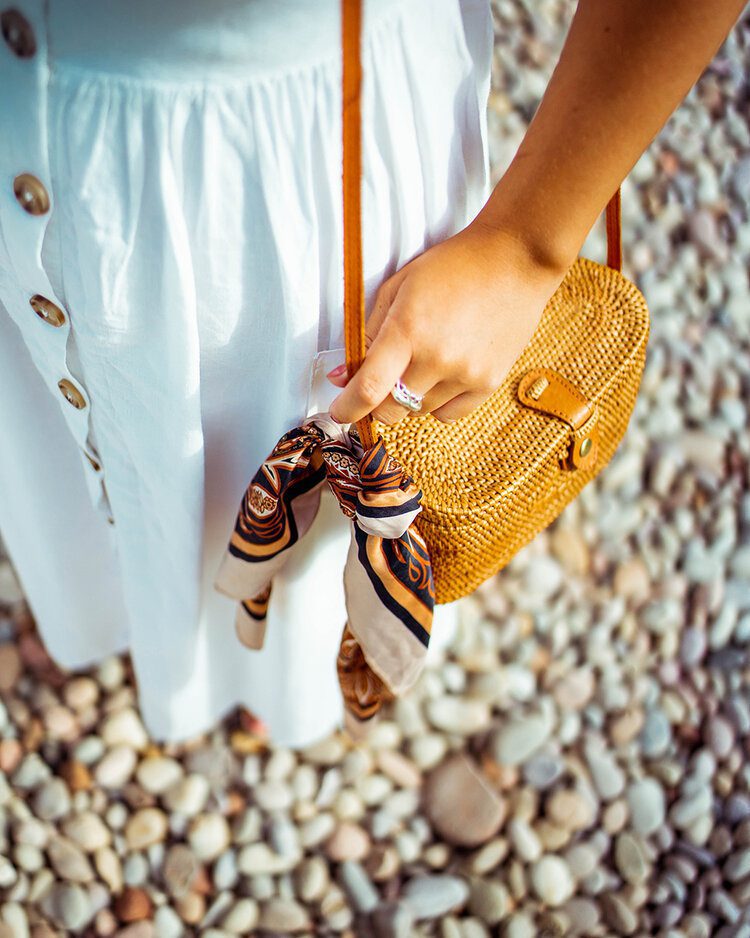 Straw hat
A straw hat is such a great prop let alone accessory. When taking photos, you can swing it, throw it, or you know, actually wear it. A hat always makes an outfit look well put together plus it will protect your hair from the sun and cover up any not-so-great hair days.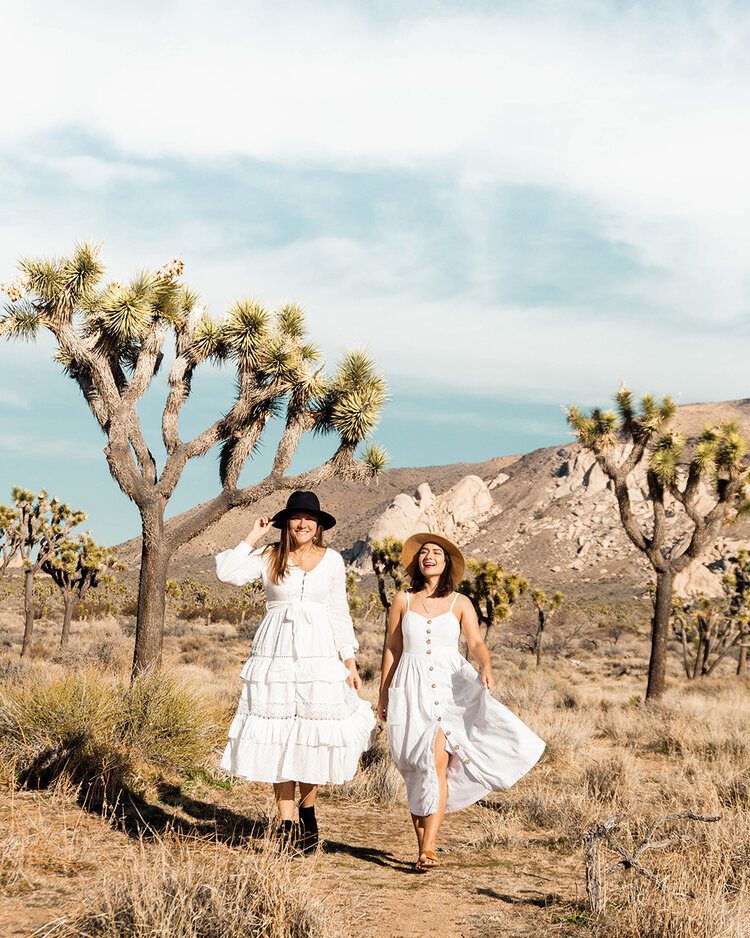 A straw hat will get you far, it's timeless and goes with so many outfits from floaty dresses to cut off denim shorts.
If you need a transitional hat for changing seasons, I suggest a beret or a structured felt hat. A beret looks cute with a jumper/sweater in Autumn/Fall, a coat in winter and a dress in spring; I don't recommend wearing one in summer as the wool gets hot and itchy.
Statement jewellery
Statement jewellery always pulls together an otherwise simple outfit. Whether it's a big necklace layered with shells or beads or a knock out pair of earrings it's going to give your simple outfit a fresh look. 
A personal favourite of mine is to tie up my hair into a messy bun, wrap a scarf around my hairline in a headband style and pop in a pair of statement earrings.
Cardigan
A short knitted cardigan will compliment so many sundresses, keep you warm on a chilly day, cover your arms on a day you're feeling a little self conscious of them and if it buttons up, it will transform your dress into a skirt. 
You can also throw it over your shoulders and knot the sleeves over your chest for a quick chic look.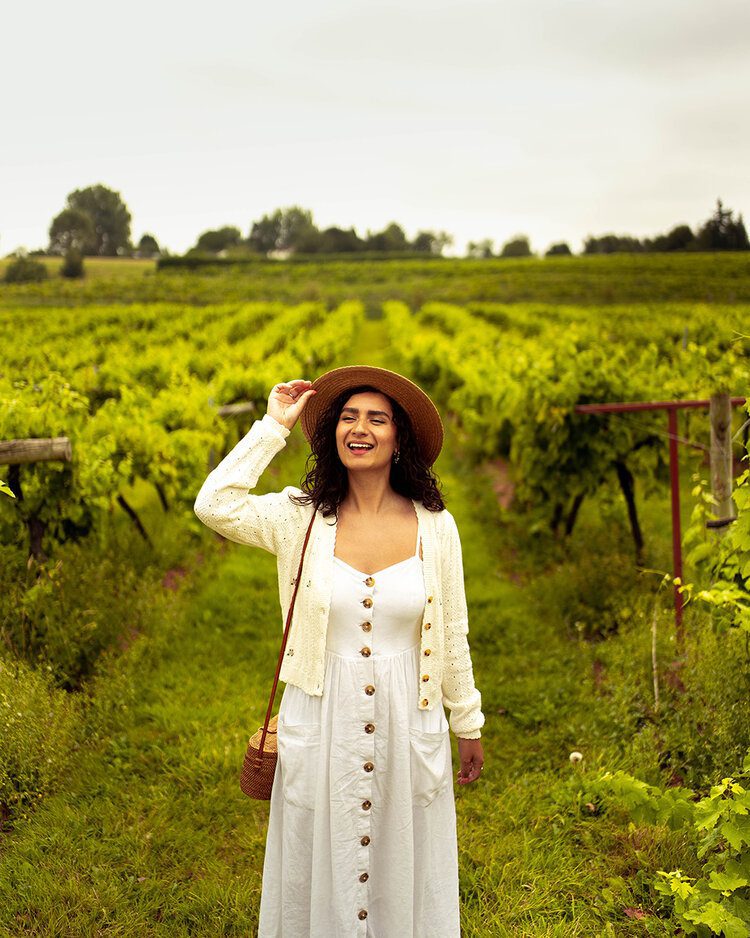 This little white cardigan pictured here was my last purchase from Urban Outfitters before I became clued up to they're misconduct with paying employees. I don't want to encourage you to buy from them so my top tip would be to knit it yourself, or if you don't think you're able to knit one, go to a wool shop and ask if you can pay one of the sales assistants to knit one from the patterns they sell. They often sell garments they have knitted themselves, so take the opportunity to get something custom made and of high quality. If you're really lucky, maybe there's someone in your family, like a Grandma, who could possibly knit you one.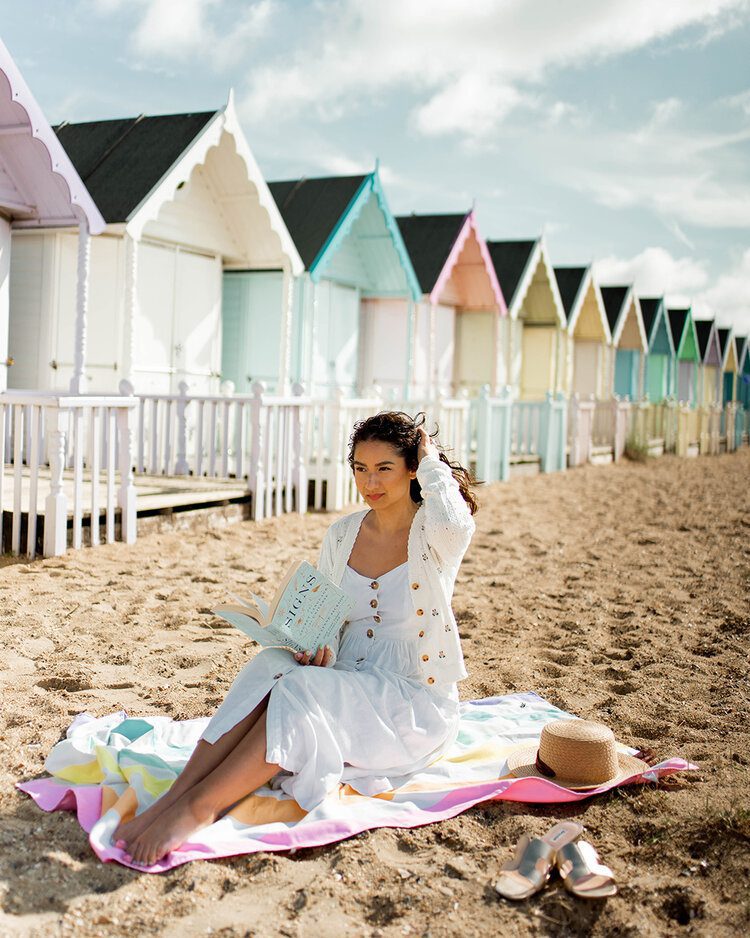 Denim jacket
Maybe it's a cooler day or you want to dress down your look, just add a denim jacket and it will compliment almost any sundress. A denim jacket always comes in handy on warmer trips because it will take the chill off cooler evenings or shops with air con.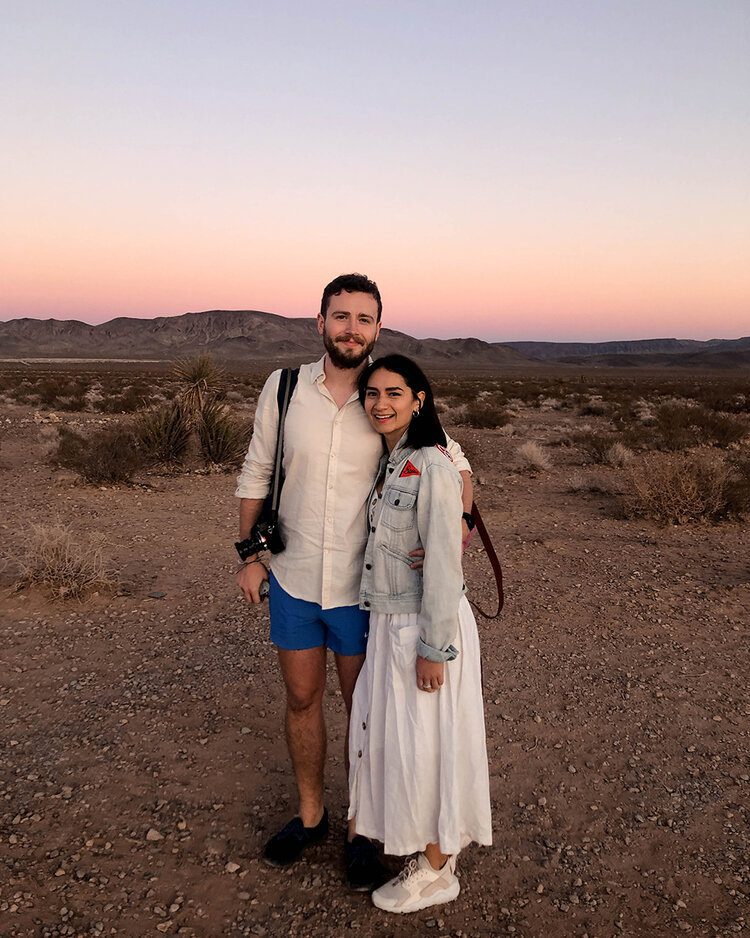 PFH Top Tip: Customise your jacket with pins, patches or embroidery for a unique look.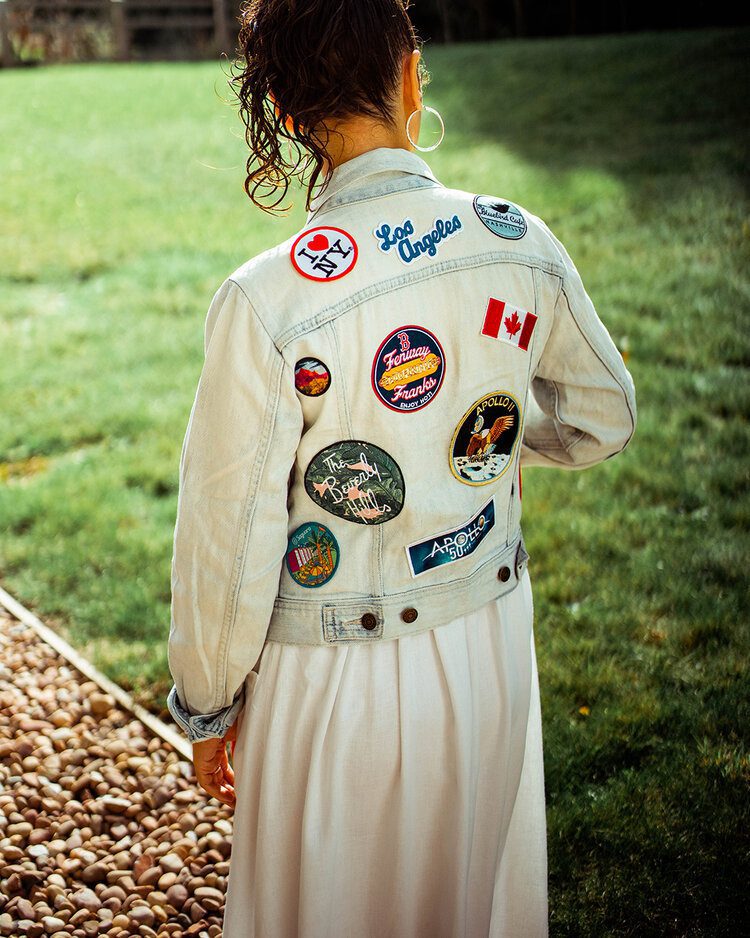 Shirt
To make my dress look like a skirt, I layer a button up shirt over the top and tie it up at the front, around the waist. A simple addition like this gives you a new outfit with minimal packing. Plus you can team the top up with a pair of denim short on another day.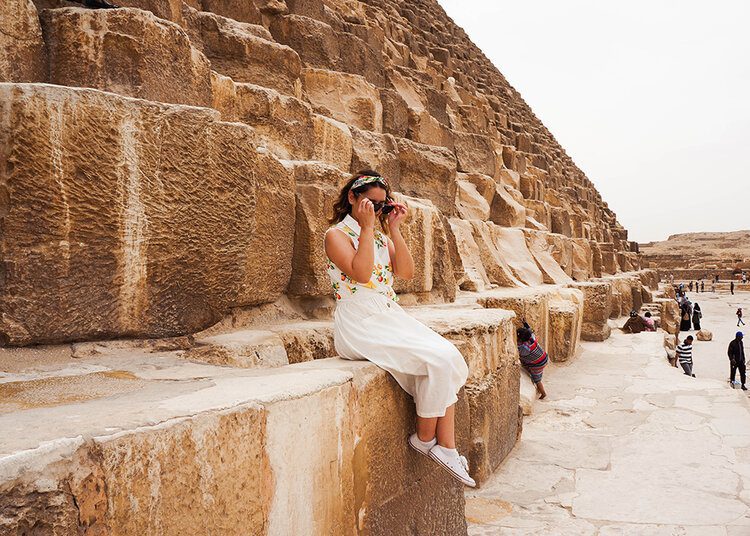 Bags
Aside from its purpose of carrying your belongings, it's a great prop for photos and the style of bag changes the look of your outfit. 
A basket bag has been a classic for years and goes with so many outfits, an ethically made or personalised tote bag makes for a bold statement, a designer handbag levels up your outfit, a colourful bag makes the outfit playful and a backpack makes it casual.
Sunglasses 
As well has protecting your eyes from the sun, sunglasses are such a great prop for photos: wear them on your face, on your head, tuck them into your neckline or hold them in your hand. 
Sunnies will change a look quickly and dramatically depending on their style. Want something edgy? Go for a round, black pair. Wear a gimmicky shaped pair (but not something that you won't wear often or will throw away) like hearts if you want something fun and quirky or a pair that's a bright colour. Oversized has been chic for goodness knows how long, likewise, tortoiseshell is a classic. Sun damage to your vision is important to avoid, so invest in a pair that's going to protect your eyes. You don't need to spend big bucks on a designer label but please make sure they have UV protection lenses.
The bonus to packing multiple sunglasses is that they are much smaller and lighter than packing multiple garments.
Shoes
Shoes are the most important accessory for changing up a look. Elevate it with a pair of heels and bring it down to earth with trainers/sneakers. My go to shoes, unless I'm going somewhere cold, is a pair of plain sandals in either tan or gold. They smoothly take me from a day on the beach to dinner and cocktails in the evening and they go with almost everything! My absolute favourites are Dune's Loupe sandals – I believe in investing in a good pair of shoes is more important than buying endless cheap shoes from the likes of Primark/H&M/New Look because they will last longer and won't cause long term damage to your feet. I mean, don't get me wrong, it took me a long time to figure that out, despite my Mum telling me for years, but I get it now, so hopefully you listen to me when I tell you.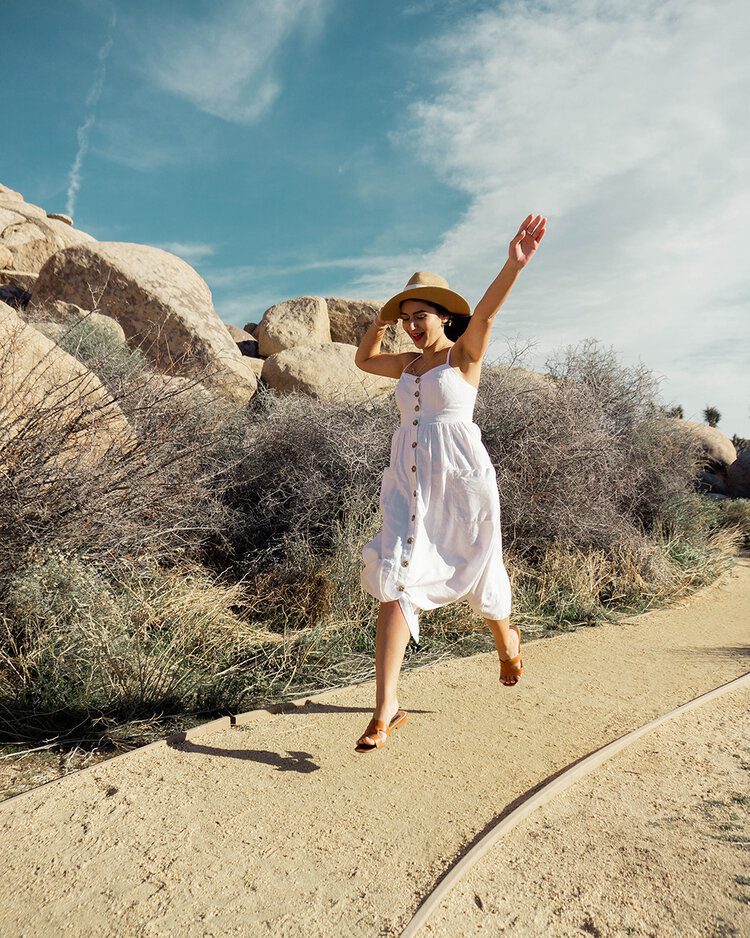 If there's one thing I've learnt about packing shoes it's that it is important to pack shoes that go with multiple outfits and outfits that go with most, if not all, of the shoes you pack. It sounds simple but it's so easy to pack outfits that only go with one pair of shoes and it creates deadweight in your suitcase and limits your options. By keeping things interchangeable it prevents you from overpacking and keeps your outfit options versatile.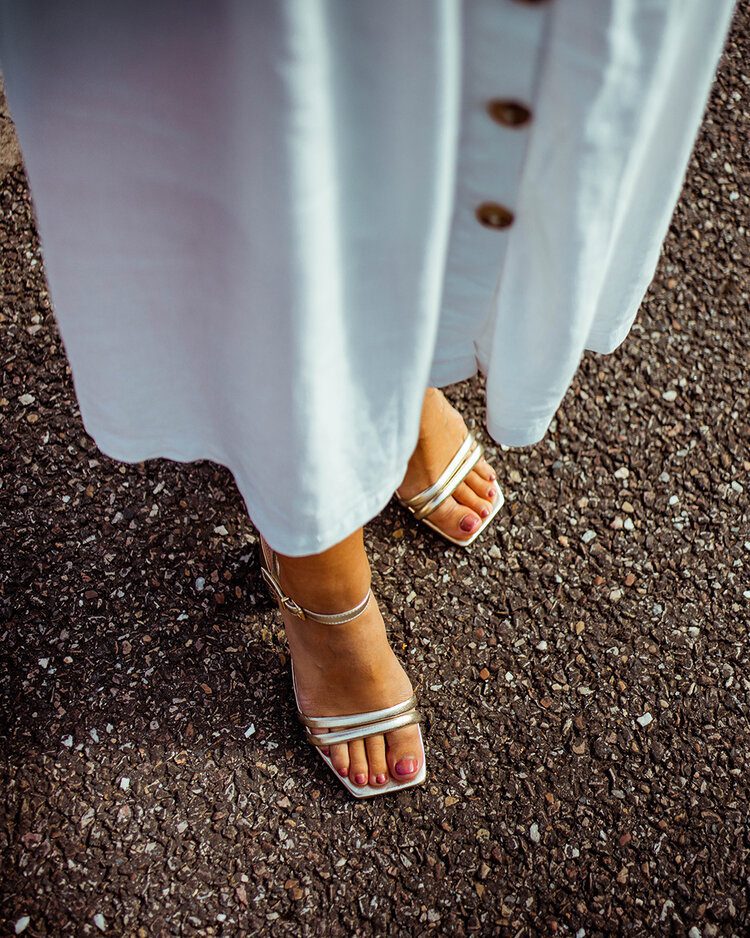 .
You may have noticed that in some of my photos I have more than one of these accessories, that's the beauty of these, you can mix and match so that your one dress can feel like so many different looks.
Styling outfits before packing always helps me to cut down on how many clothes I think I need to pack for a trip.
Let's see if we can make a difference together by nipping fast fashion habits in the bud!
Gabriella