Ireland! The land of Guinness, lucky locals and the best soda bread you'll ever eat. My trip to Ireland came to be because my half Irish Godson's naming day happened in Dublin, giving me the perfect excuse to turn a weekender to Dublin into an extended road trip around the island.
Over 11 days Michael and I took it in turns to navigate us and our little VW Polo, Maui, through manic city traffic and rural roads that had more sheep than Earnie's dreams. Starting in Dublin we then went up into Northern Ireland to Belfast, back down into The Republic to Connemara National Park, Galway, then right down the bottom to Cobh before heading back up and round to Dublin for the ferry back to the U.K.
I have to say September was a great time to go, there were more cold and rainy days than dry but we were treated to some sunny spells, plus in terms of crowds most of the places we went were fairly quiet because it was out of the school holidays and the weather was starting to turn cold and wet.
Below you will find our day-to-day itinerary and beyond that I have broken down each of the most noteworthy tours of the trip.
Day 1
Ferry from Holyhead, Wales to Dublin, Ireland.
Check into hotel, Rochestown Lodge.
Day 2
Taxi into Dublin.
Dublin Castle.
Trinity College and Book of Kells.
Temple Bar.
St. James' Gate Guinness Storehouse tour.
Viking Splash Tour.
Dinner and drinks at Sheehan's pub.
Taxi back to hotel.
Day 3
Dunnes Stores.
Powerscourt and Avoca.
Drinks out in Dalkey.
Day 4
My Godson's naming ceremony (this could be another day out exploring Dublin).
Day 5
Drive to Belfast.
Titanic Afternoon Tea.
Titanic Experience tour.
Check into hotel, Etap by Ibis.
Day 6
Giant's Causeway.
Dinner out with an old uni friend.
Day 7
Explore Belfast.
Drive to Connemara.
Check into hotel, Delphi Lodge.
Dinner at hotel's restaurant.
Day 8
Hike around Connemara park.
Drive to Galway.
Check into hotel, Maldron.
Day 9
Hooker Statue.
Kelsey Montague's wings at O'Connells pub.
Lynch's Castle.
The Long Walk.
Spanish Arch.
Coffeewerk and Press.
Thomas Dillon Claddagh Gold.
Day 10
Cliffs of Moher.
Blarney's Castle.
Drive to Cobh.
Dinner at The Titanic (restaurant).
Drinks at Kelly's pub.
Day 11
Deck of Cards houses.
Drive back to Dublin for ferry.
St. James' Gate Guinness Storehouse tour
I have to say despite not being able to touch a Guinness without an unprecedented amount of Ribena, the storehouse tour was my favourite thing that we did on our trip. It's more than just a chance to drink stout, it's a very interactive and educational tour that tells the story of Guinness' origin covering the founder and creator, its ingredients, how it's made, advertising campaigns and not only do you get a lesson in how to taste the flavours of it's ingredients, you also get the opportunity to pull your own pint, which you get to drink – if you can stomach it!
The tour ends at the very top of the world's largest pint glass, where you'll be welcomed into a bar with a 360˚ view of Dublin. As you can imagine it gets busier as the day goes on. Up here you can get a variety of Guinness cocktails such as Guinness and Black (Ribena) or you can have it mixed with Prosecco. There is also a restaurant with Guinness inspired dishes, and their enormous gift store will satisfy all of your merchandising desires.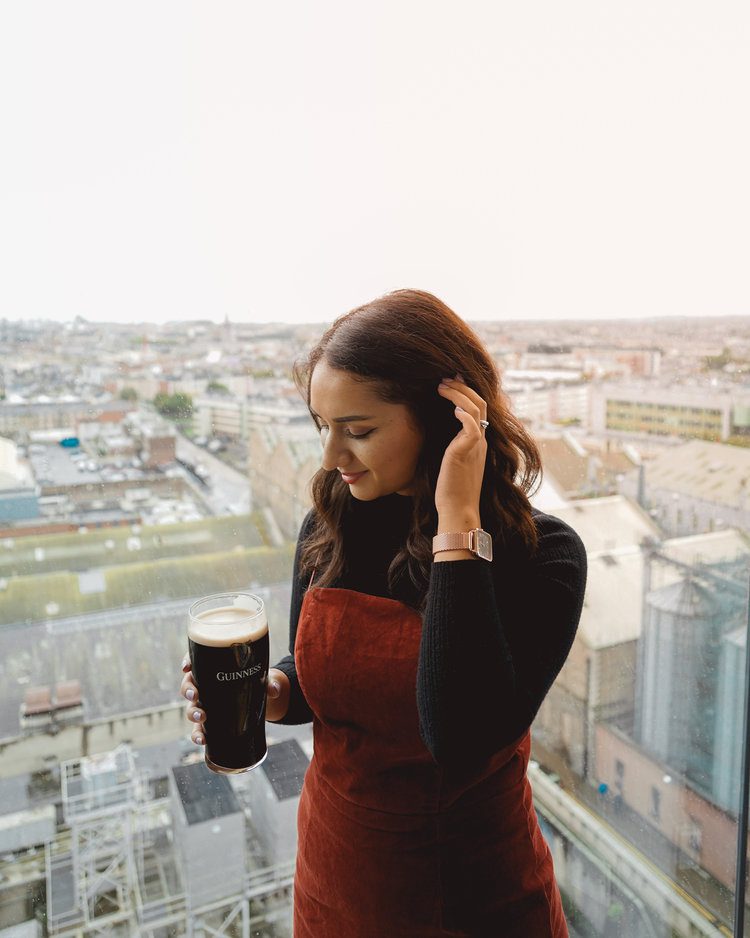 We spent about 2.5 hours in the storehouse but that can easily be shortened or lengthened depending on how thorough you want to be (or how much drinking you aim to do). The tour is self guided after a quick introduction at the start so it can all be done at your own leisure.
The Guinness Storehouse is open 7 days a week 9:30am – 7pm (last admission is at 5pm).
Ticket prices for adults start from €18.50 per person but vary depending on the time of day, as you can imagine the morning tours are cheaper because realistically not many people want to drink a pint of Guinness for breakfast.
Children aged 13-17 have a fixed price of €16 and children under 13 go free.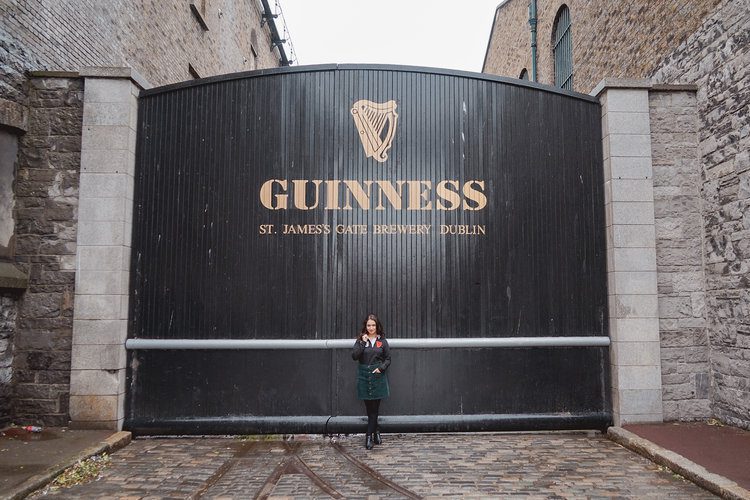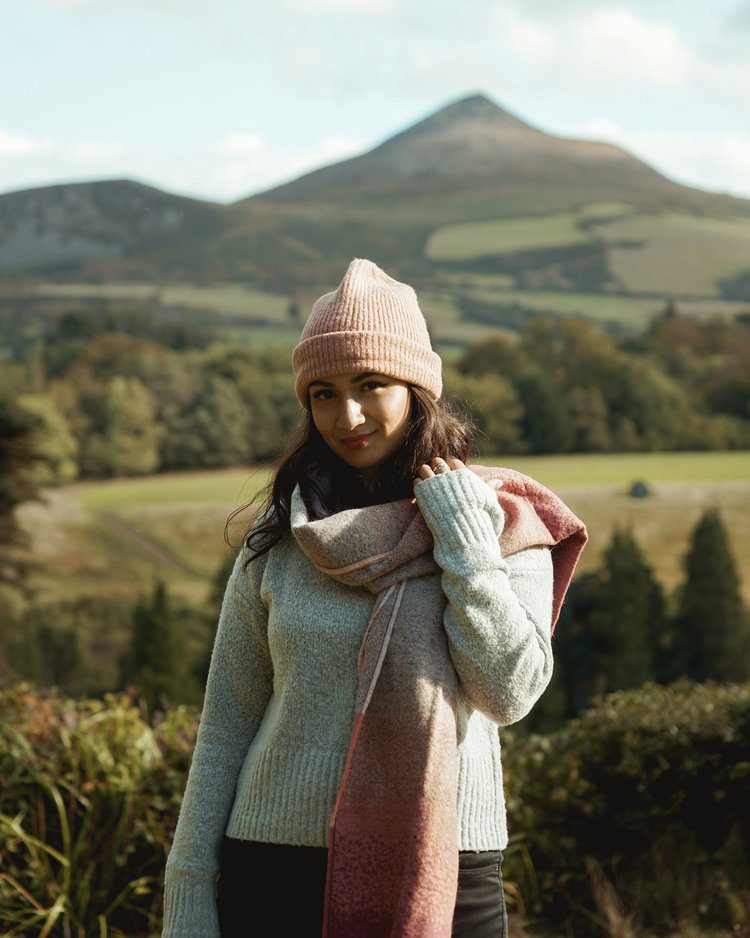 "Oh my god can we talk about Avoca, have you guys been to Avoca? You have to go to Ireland just to go to Avoca, it's just heaven. How it's described in the bible is inaccurate, heaven is what Avoca is… it's just hand weavers and amazing pastries and it's just heaven." – Blake Lively.
Powerscourt estate, house and garden located in Wicklow are approximately 40mins (drive) outside of Dublin.
The Terrace Café offers a wide variety of salads, entrees and cakes filled with more butter than a Lurpak factory! Seriously though, that chocolate rice crispy cake took me three glorious days to eat because it was so rich!
My favourite part of this trip out though was going to the Avoca store. In 1723 a handweaving mill, Avoca Handweavers, was founded in a rural Irish village, Avoca. Over the years Avoca's popularity grew and the company expanded from woven blankets and garments to food, home decor and a fashion label, all of which is available to buy in their store in Powerscourt.
I am obsessed with my Avoca blankets, both of which you may have noticed me using as scarves on Instagram. They are so soft, warm and have beautiful designs.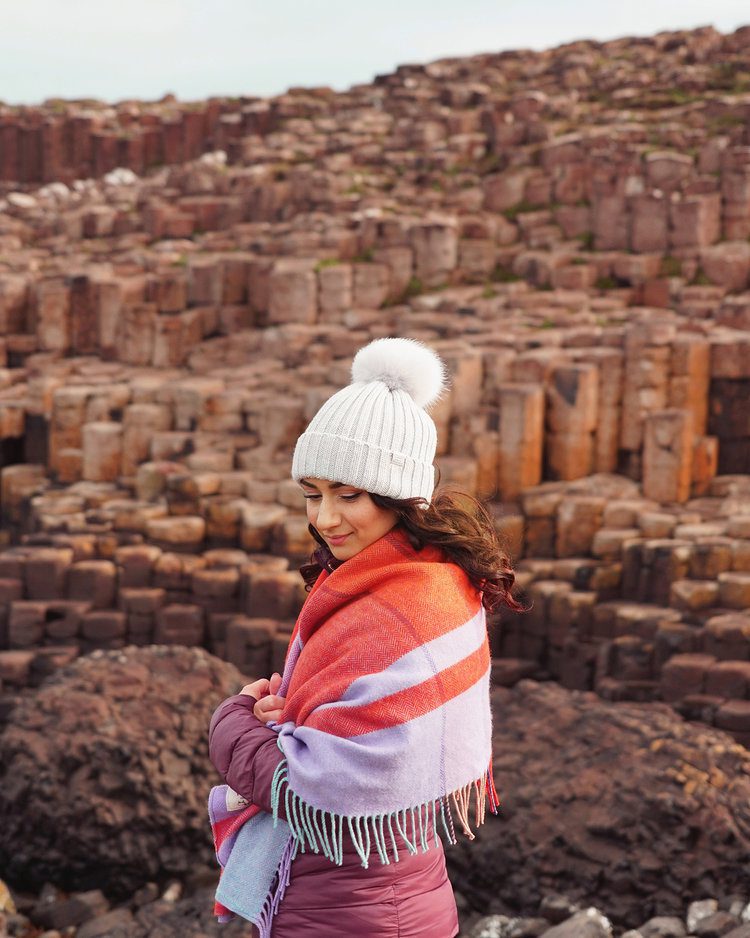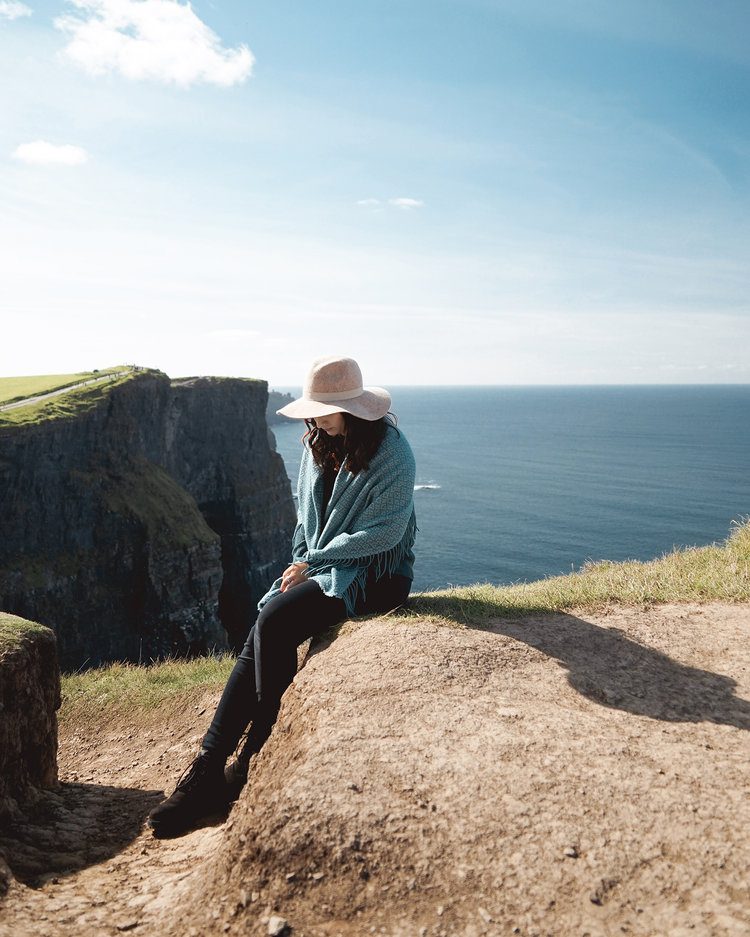 If Powerscourt doesn't quite make it onto your itinerary but you still want to pay a visit to an Avoca store, don't worry because there are 12 stores located across the country.
You do have to pay for access into the gardens but if you have the time for a leisurely stroll it's worth it because they're beautiful.
Tickets to the gardens are as follows:
March – October
Adult: €10.00
Student: €8.50
Senior: €8.50
Children aged 5 – 13: €5.00
Children aged 5 and under: Free
Family Ticket €25.00 (2 adults & up to 3 children)
November – February
Adult: €7.50
Student: €7.00
Senior: €7.00
Children aged 5 – 13: €3.50
Children aged 5 and under: Free
Family Ticket €18.00 (2 adults & up to 3 children)
Titanic Experience tour (with afternoon tea)
Tissues at the ready people! Of course we all know about the tragedy that was the sinking of RMS Titanic but the Titanic visitors centre in Belfast is so much more than the story of how it came to sink. This fantastic exhibition takes you through the Titanic's entire history over nine galleries including her design, construction, launch, journey and sinking, but what's more is how the exhibition continues on to show the aftermath; Titanic's appearance in the media and the explorations made to the wreck as it lies today.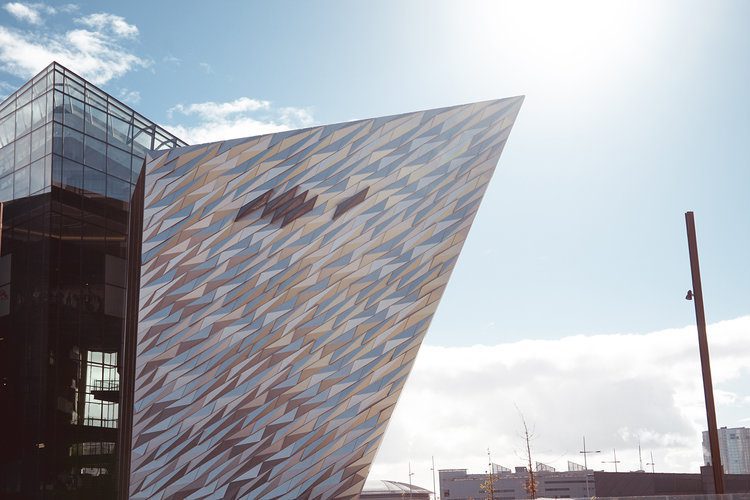 Ticket costs for the standard Titanic Experience are:
Adult: £18.50
Student: £15
Senior: £15 (Monday – Friday)
Children aged 5 – 16: £8
Children aged 5 and under: Free
Family Ticket €45.00 (2 adults & 2 children)
Audio guides are available to book in advance or rent on the day at £3 each are definitely worth it for a more immersive experience into Titanic's history.
The Titanic Experience self guided tour included entrance onto SS Nomadic – we completely lost track of time and spent about three hours walking around the exhibition and ran out of time to go onto the Nomadic, which was a real shame. The lesson here is to keep in mind what time the exhibition closes and what it is that you want to get done.
Titantic Belfast is open every day excluding 24th – 26th December. The opening times are:
January – March: 10am – 5pm
April – May: 9am – 6pm
June – July: 9am – 7pm
August: 9am – 8pm
September: 9am – 6pm
October – December: 10am – 5pm
The only thing about our visit that really disappointed me was the Sunday afternoon tea. We booked the afternoon tea because it is the only chance you get to be able to stand on a replica of the famous staircase which was also featured in the blockbuster film James Cameron's Titanic. You really are just paying for this opportunity though. At a cost of just £27.50 you're not paying out big bucks but even at this price the food served has much to be desired. There may be a large selection on the menu but it is very poorly done, the pastries and cakes were stale, the sandwiches and wraps were soggy and the only thing prepared well was the scone but unfortunately it was not far off the size of a button! A crumb fell off mine and I lost a quarter of my scone! Such a shame, however if it's the photos you want, just suck it up and get some real food after.
Giant's Causeway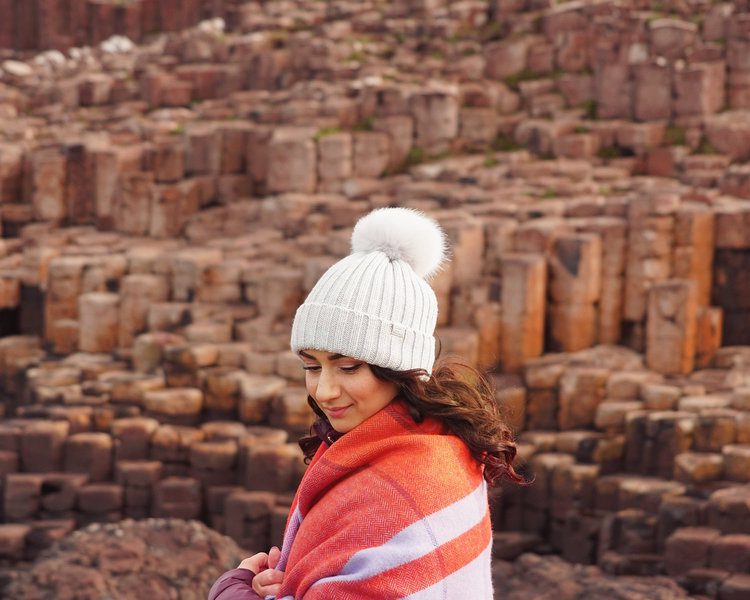 Check out Everything you need to know about visiting Giant's Causeway to learn more on how to get there, entrance fee, what to wear and more.
Cliffs of Moher
These 214 metres high, five miles long and 300 million years old Cliffs of Moher are breathtaking, a lovely place to walk (provided you're not afraid of heights) and a great photo opportunity.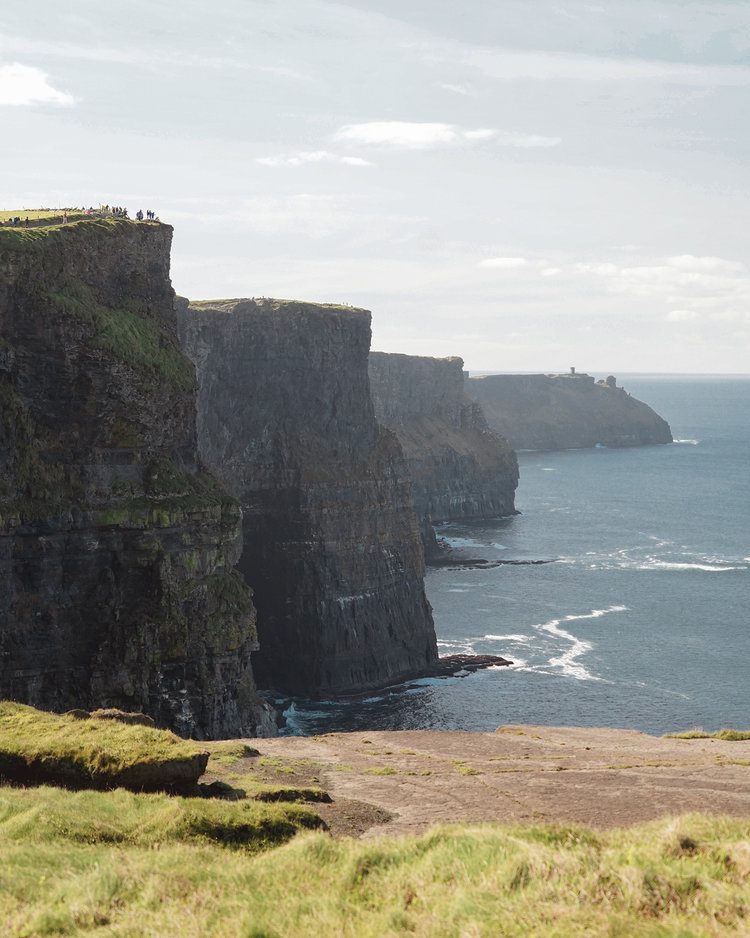 I believe the best direction for photos of the cliffs is to go left from the visitor centre and follow the path beyond the walled section. Continue on for about 20mins to a grassy section that starts to ascend higher than the rest of the path. From here you will be able to look back on the section of the cliffs that ends with a lonesome sea stack.
SAFETY WARNING: The barrier does not go all along the cliffs which is great for getting beautiful photos but not if you are nervous over heights or have young children. To go beyond the walled path is at your own risk, but having done it myself and not being a fan of heights I can say it's not an unreasonable thing to do provided you DO NOT get too close to the edge and you are very mindful of how much room there is when passing other people. Please do not take this lightly, a woman's body was found at the base of the cliffs just days before my visit.
Adult tickets are €4 each for the morning (8am – 10.59am) and evening (2pm – 7pm) visits and €8 for the afternoon visit (11am – 3.59pm). Children under the age of 16 go free. If you will be visiting in the morning or evening make certain to book online because the ticket cost at the gate is €8 regardless of the time you arrive.
Blarney's Castle
The 600 year old castle and garden is located just 15mins from Cork (by car) and half an hour from Cobh. Let's face it, as beautiful as the grounds are, people come here for one thing and that's to kiss the Blarney Stone (and the millions of strangers who came before you). I'm kidding, luckily they sanitise the stone between kisses.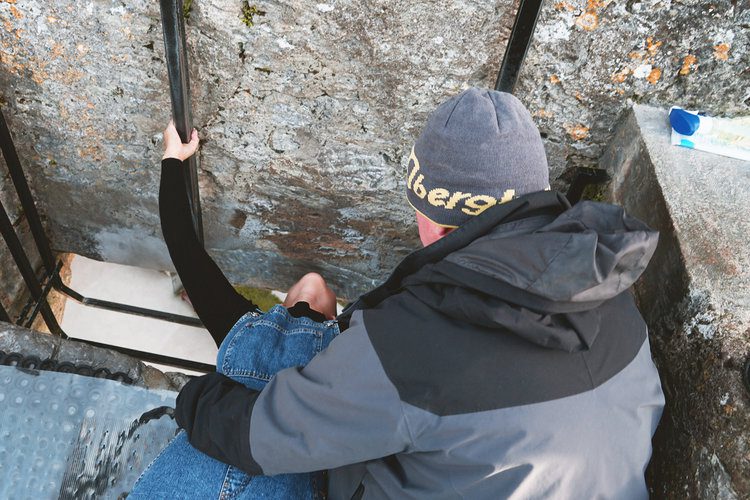 Legend has it that kissing the Blarney Stone will give you the gift of the gab, which unlike I was led to believe is actually not to be a chatterbox, but instead it's to be able to speak with eloquence and charm. Whether this is a negative thing or not I'm going to pretend that every time my school teachers said "Gaby by name, gabby by nature" throughout my youth, it was actually a compliment to my charming and eloquent way with words… yep for sure that's why I got so many "time-outs"…
As you can see from the itinerary above, on the day we went to Blarney's castle we were driving from Galway to Cobh which in itself is a 3hr journey plus we stopped at the Cliffs of Moher before arriving at the castle. We were pushed for time to arrive before the last entrance which was 5.30pm, we made it though and under advisement we were told to go straight to the stone to be able to kiss it before the grounds closed at 6.30pm. We ran straight there past all of the signs that counted down the queue length, scaling the most narrow and steepest spiral staircase I've ever had the displeasure of climbing to get to the top. I honestly don't know how much of a factor the date of our visit played into the fact that NO ONE was in the queue ahead of or behind us, but for sure rocking up near closing time definitely helped, it was dead!
I really can't speak for what the queue is like on a busy and no doubt summer's day, but arriving at 5.30pm on a Friday in September was ace! It meant that we could leisurely take our videos and photos, and that we could actually stop to take in the sights from the top of the castle, something which is forbidden when there is a queue. I have to say after going and seeing the "one hour from here" sign and fearing that people actually have to queue in that hamster tube of a staircase I WOULD NOT want to go when it's busy.
As for actually kissing the stone, it's a bucket list item checked off but it was by no means pleasant! Please know that's my fear of heights talking in association with my limited height, as unlike me who wailed the whole time and was practically playing with death when I dragged a good 60% of my body upside-down over a 27m drop, with nothing but quivering arms to hold me up and the trust of a stranger holding my waist, Michael literally did it in five seconds. Just in case you think I'm exaggerating, check out my Ireland Instastories highlights on Instagram, it was all caught on film.
The actual grounds are beautiful and the signage throughout is very informative. Should you be in the area it's definitely not one to miss.
Admission into Blarney's Castle and Gardens is:
Adult: €16 online (€18 on the door)
Student & Senior: €13 (€14 on the door)
Children aged 8 – 16: €7 (€18 on the door)
Children aged 8 and under: Free
Family Ticket (2 adults & 2 children): €40 (€45 on the door)
They're open every Monday – Saturday unless the 24th 25th of December fall upon those days. The opening times are:
January – Feb: 9am – 5pm
March – April: 9am – 6pm
May: 9am – 6.30pm
June – August: 9am – 7pm
September: 9am – 6.30pm
October: 9am – 6pm
November – December: 9am – 5pm