"The drug bag" is my name for the toiletry bag I travel with containing all the medication, preventatives and treatments I need for a trip. The biggest one I've taken with me, in terms of contents, is the one I packed for my round the world trip.
You probably won't need some of the items I pack and so don't let my list panic you over being too prepared. You know your body and what it needs so pack what suits you, but hopefully some of these items inspire you to be more prepared when you travel. Remember though, you can always pick up what you need on the go.
Make certain to check the restrictions in the countries you are travelling to. I read quite a bit about medication restrictions in Dubai and horror stories of people being arrested for having unprescribed painkillers. When I travelled to Dubai I made sure to have my prescription from my pharmacy along with the full packaging which had my name on it. Better to be safe than sorry!
Ibuprofen & Paracetamol:
Painkillers! I actually carry these around everywhere whether I am travelling or not. You never know when a headache will strike so rather than getting caught out, always keep them on you.
Ibuprofen Gel:
I have suffered with back and neck pain for years and although it is usually triggered by carrying excessive weight, stress can also be a contributing factor. When I'm travelling I don't always have access to a memory foam pillow or an ice pack, so I carry a maximum strength ibuprofen gel for extreme cases.
Cold & Flu relief:
You really can't predict when you're going to get sick, I honestly thought if I was going to catch a cold on my RTW it would be in the middle of winter in New Zealand not during our stay in the tropics of Queensland, Australia. Unfortunately our arrival to Palm Cove was met with a monsoon and we were rained in for seven out of ten days. After two days solid of freezing cold rain I got a cold and was very grateful for my cold and flu tablets.
Mosquito Repellent: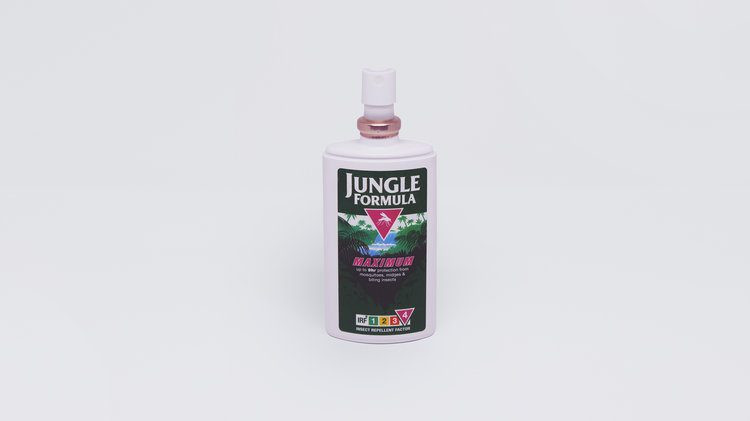 My top choice brand is Jungle Formula. In warm climates I spray my arms and legs which is usually enough to ward away insects, and when trekking I make sure to spray my feet and ankles to prevent ant bites. My one little bottle took us all the way through our four month trip and I'm still using it a couple of years later. I know it's quite pricey but it's worth it.
PFH Top Tip: It is important to reapply after contact with water, you can see why under antihistamine.
Calamine Lotion: 
Calamine lotion has become a travel necessity for me when heading to warmer climates. It's my miracle product because it soothes rashes, insect bites sunburn and so much more.
PFH Top Tip: It applies pink so make sure to wash it off before you go out in public, also try to purchase a plastic bottle because it's easier to travel with than glass.
Antihistamine:
These are for treating extreme symptoms related to allergies and reactions for example, hay fever and insect bites. I prefer more external remedies so my first response for insect bites is calamine lotion but in some worsened cases an antihistamine will help reduce the symptoms drastically. When I did a Jungle Trek in Malaysia we stopped to cool off in a waterfall. I then laid out on the surrounding boulders in the sun to dry off before I reapplied my mosquito spray but it was too late. The next day I came out with bites on my thighs the size of tennis balls, they were so swollen that it hurt to walk so I took an antihistamine for a couple of days and smothered them in calamine lotion and they settled down.
If you prefer cream to tablets, you can pick up Germolene which you can apply directly on bites, but this comes with a medicated smell that the tablets don't have.
Contraception:
I suggest having your current course of the contraceptive pill in your hand luggage but if you are going on a trip that will outlast that month, don't forget to pack the next however many packs necessary. In addition to your pill I highly recommend bringing condoms as a back up for a couple of reasons:
If you forget about the time difference and miss a day it will provide extra protection.

If you are sick or have diarrhoea within 4 hours of taking your pill it may not have been absorbed yet.
Suncream:
Due to my boyfriend and I having completely different skin tones I end up packing a larger array of factors when we travel together but I always recommend travelling with a second factor higher than your usual so you don't get caught out if the temperature spikes. The selection of suncreams I travel with are:
Boots Soltan Protect & Repel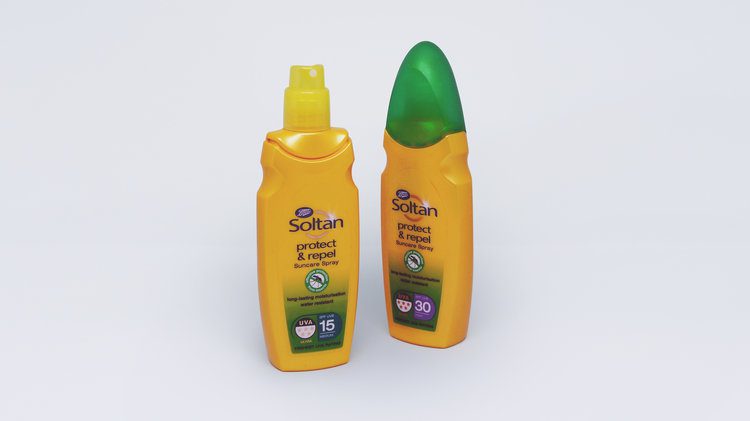 I use the spray bottle in factors 15 and 30. Soltan is a cost effective brand which not only saves you pennies but you get boots points too, bonus! Because Soltan is a Boots own brand it's super easy to get hold of and there is almost always an offer on it. The spray application is easy to use and because it's still a cream rather than a liquid spray or aerosol you will still get full coverage when you rub it in. I use the protect and repel formula because I like maximum protection from bites and what's great about this product is it doesn't have a repellent odour and it's non-greasy.
Facial suncream
Some foundations and tinted moisturisers contain SPF now but you won't be wearing those in the pool or whilst snorkelling so get a facial suncream that won't leave streaky marks when wet. Many skincare brands have developed formulas including SPF so you will be able to find one that works with your skin type. I look for ones that are oil free and for sensitive skin, also anything that's anti-aging is a bonus! My current one is Simple Light Moisturiser SPF 15.
Factor 50
I carry a small SPF 50 bottle because I have a few areas of skin which I want to protect more than I want to tan – which for the record means I really want to protect them. These areas are my nose and shoulders because they are super sensitive and my décolletage because this is the first area to show age and damage after prolonged sun exposure, so I often apply factor 50 to this area for ultimate protection.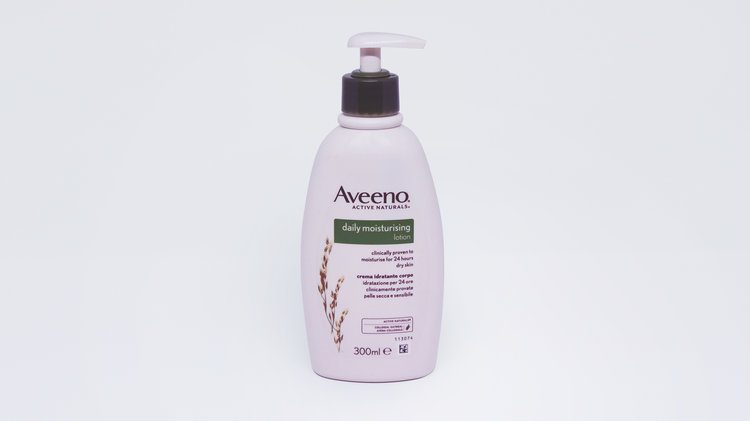 Don't forget a good moisturiser or aftersun to keep your sun-exposed skin hydrated. I prefer to use Aveeno Daily rather than aftersun because I find it to be more hydrating and soothing. Another very compelling reason I don't use aftersun is I once bought Soltan Aftersun Lotion Tan Prolonger thinking the name meant it had a special hydrating formula that stopped your skin from peeling and therefore preventing the loss of your glossy tan… What it actually meant and yet does not mention on the bottle is it has FAKE TAN in it! Now being mixed race I am blessed to have no use for fake tan, so you can imagine my surprise when I noticed my fingers were orange after liberally using this fake tan aftersun as hand lotion for 3 days after my trip, so no more aftersun for me.
Aloe Vera Gel:
For burns and severe sunburn. If you have a mini fridge where you are staying, store this in there so when you need to use it, it will be extra cold and soothing. Just don't forget to pack it when you leave.
Bonjela: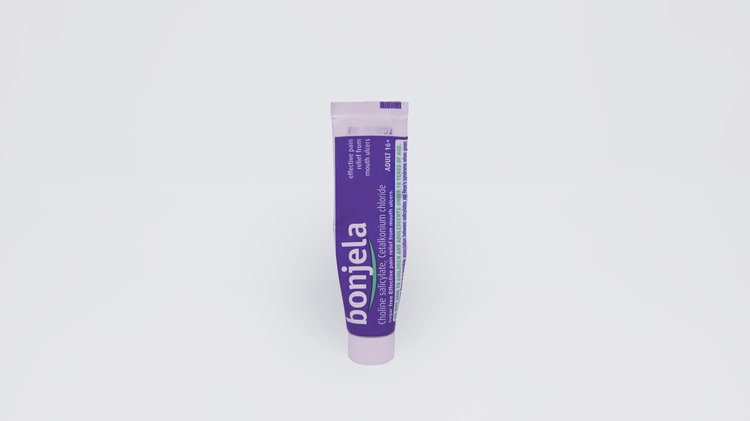 I am super prone to ulcers, sometimes they're stress induced but they are also a result of me being way too excited when I'm eating something super yum and I end up chomping down on my cheeks. Ulcers ruin all eating experiences for me so I always have Bonjela on me.
Plasters:
I always pack a few blister plasters because I'm on my feet a lot when I'm abroad. Though I wear in my shoes I can still get blisters after longs days of walking, and as comfortable as my hiking shoes are they aren't the most stylish footwear. Another reason I pack blister plasters are to protect my feet from new shoes that I might buy on my trip. 
Antibiotics:
This is not something I travelled with before my RTW and I only travelled with them until I had my wisdom tooth removed (yeah yeah wisdom, laugh it up, the dentist did too). I had an impacted wisdom tooth which I couldn't get removed until after I returned so to cure any infections (which happened often) whilst I was away, my dentist prescribed one course of antibiotics should the worst occur – thankfully it didn't and these were responsibly disposed of correctly.
Aqua Ear: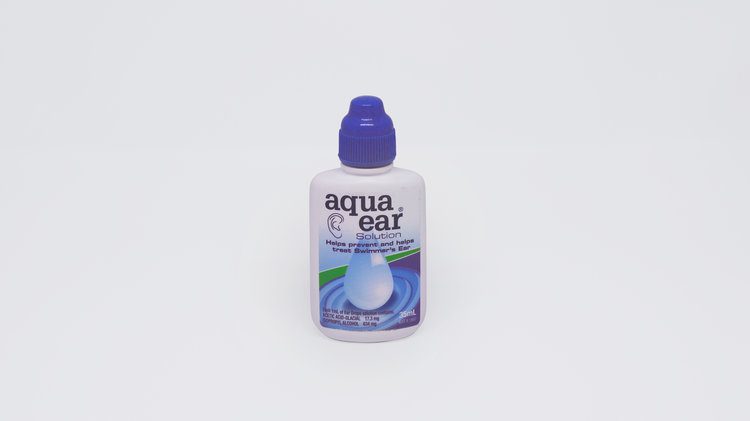 I went scuba diving for the first time in the Great Barrier Reef, two days later I arrived in Sydney with irritated and itchy ear canals. I couldn't hear anyone properly and the only way I could describe it was as though someone was covering my ears with their hands – I knew people were talking but I couldn't understand them all. The friend I was staying with took me to a pharmacy and after describing my problem they gave me Aqua Ear which was an over-the-counter treatment for swimmer's ear, which is when water is trapped in your ear canals causing a blockage and irritation. Moments later I had my head in my friend's lap on a bench outside as she treated my ears. The solution dried up the moisture and my hearing came back almost immediately! Though I don't take Aqua Ear everywhere I go, I do take it if I'm going to a beach and plan to snorkel or dive, just in case it happens again.
.
Aloha, Gabriella