I have wanted to go to the Amalfi Coast since May 2016 when a monsoon in Cairns meant I was cooped up inside watching endless reruns of Giada in Italy on the Food Network. I was hooked in the first five minutes and knew I had to go there to see it for myself. Pastel coloured buildings cascading down from mountains until they ended at sparkling turquoise waters, and little beaches dotted with wooden fishing boats and colour co-ordinated parasols; it was so picturesque I had to keep pinching myself, in-between taking endless photos of course!
Though the Amalfi Coast is predominantly a summer holiday destination, spring and autumn are significantly warmer compared to northern Europe so the off season is pretty much just Nov-Mar. I chose to visit in February because I wanted to go somewhere that would be scenic no matter how chilly it was, and to be fair to the weather there were a few moments of glorious sunshine where you could whip out your swimmers before retreating back to your coat. So let's be real, there are some major pros and cons to travelling out of season in general, with our trip these were:
Pros
Cheaper travel, accommodation and car rental – who doesn't love to save money!

The roads are quiet, which considering they are narrow and wind through mountains, is a blessing – we were told multiple times how the traffic is bumper to bumper in summer.

It's peaceful – no crowds or queues. You can get your photos without people in the background, though you might get some side eye action for prancing around in your swimsuit, or so I've heard…

Mountainous walks and hikes are easier in cooler months – little chance of dehydrating or burning.

Public travel is empty – buses in summer are rammed tighter than the central line at 7am.
Cons
Most restaurants and cafés were closed – on average only two restaurants open per town, except for Amalfi which had a bigger choice but even there only half of the restaurants and souvenir shops were open.

Some tourist attractions were closed – parts of Pompeii such as the amphitheatre weren't open to the public.

The weather is a gamble – most of our days were sunny with bright blue skies but a couple of days were wet and one even featured a thunderstorm. It's possible to enjoy lunch outside in the sun but don't hold out for sunbathing.

Ferries to Capri and neighbouring towns run on a limited schedule, and in the thick of winter they are cancelled due to bad weather – the best chance of a photo looking back at the coastline from the water is by walking to the end of one of the piers.
Despite the fact that we went off season, my itinerary and focused tips will benefit you no matter what time of year you go.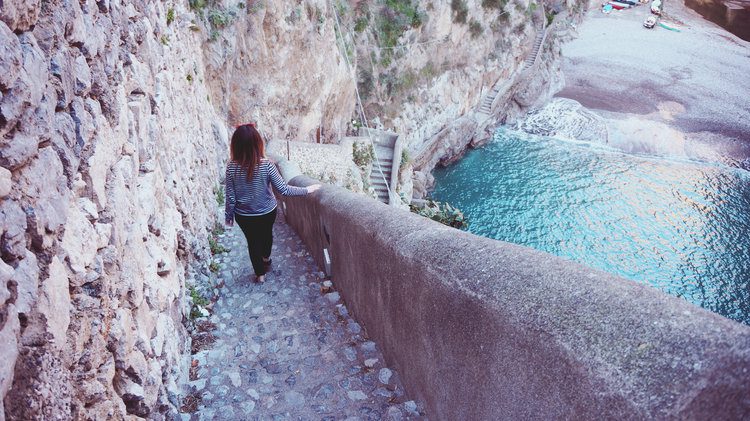 Day 1
Flight from Stansted to Naples.

Pick up rental car from Sicily by car.

Check into Hotel Palumbo, Ravello.

Fiordo di Furore.

Amalfi.
Day 2
Pompeii.

Vesuvius.

La Reggia Designer Outlet.

Centro Commerciale Campania
Day 3
Naples.

Return rental car.

Transfer from rental car to hotel.
Day 4
Day 5
Day 6
Day 7
(early morning flight home)
Transfer from hotel to Airport.

Flight from Naples to Stansted.
Car Rental
To find the best priced rental car I used Argus Car Hire which led me to Sicily by Car. For a three day hire with insurance our Smart Forfour car cost just £25.86. We only filled up once just before returning the car and it fit one big suitcase and a bag in the boot and one big suitcase and one cabin case on the backseat. Originally we wanted to keep it for the whole week but we were flying home on Sunday and the car rentals weren't open for returns early Sunday morning, so we only hired it for three days. I planned it so the longer trips out, such as Pompeii and Vesuvius, could be done in the first few days with the car and on the third day we could spend time in Naples before dropping the car off back at the airport. There is a shuttle service going from the airport to the car rental offices which takes 5 mins or you can walk there in just 10 mins.
Hotel Palumbo
It's one of the oldest family owned establishments in Italy. Though it's a 5* hotel full of character, don't expect Dorchester standards; the bathroom tiles are uneven and the hunt for plugs is like an obstacle course. However, what you do get is a whole lot of charm, antique mirrors, ornate dressing tables, brocade bedding, spectacular views of the coastline and friendly staff.
The two junior suites have private balconies where you can eat your breakfast and sip on freshly squeezed juice made from fruits growing in the garden below. If you aren't staying in one of the suites but wish to dine with a view, their terrace restaurant, Confalone (open in warmer months), over looks the same picturesque mountains.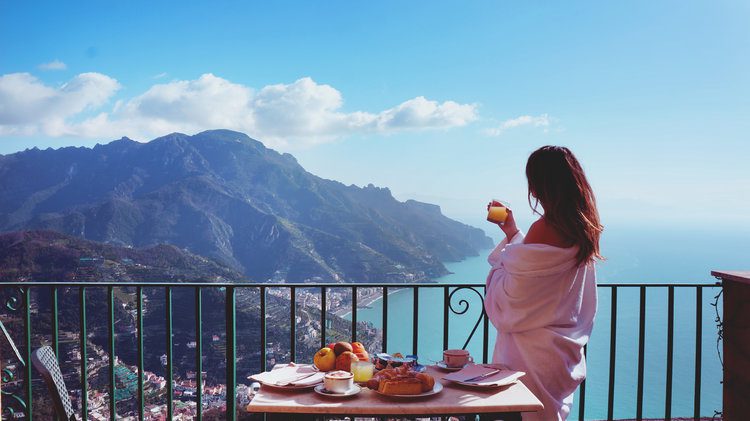 Just a few previous famous guests of the hotel include Humphrey Bogart, Truman Capote, Tennessee Williams, Angelina Jolie and Brad Pitt (who filmed a later deleted scene for Mr and Mrs Smith on the hotel grounds). Check out the hotel website to see the full list of world famous guests. Rooms start from £164 per night.
Fiordo di Furore
Getting to Fiordo di Furore by foot is tricky but the bus to Positano from Amalfi will make a stop there if you request it and you can reach it by car if you're not stopping too long. We drove here but I truly believe this was only possible because it was out of season and no one else was there, other than one man fishing off the steps. We were able to pull our car up behind his at one end of the bridge (the opposite side to the tunnel) allowing enough room for buses to get past. We were lucky to get that space because of the time of year we went but I strongly recommend going by bus and not risking driving there to find there's nowhere to park. From the bridge, take the long flight of steps down to the beach, stopping to take photos on the way down. The halfway point is a great place to get photos of the whole bridge and turquoise water below. As I've mentioned above, a massive pro from going in winter meant that we were the only ones on the beach so we could get our photos without anyone else in the shots. Though having seen images online of the fiord in summer, despite it being very packed, it's a beautiful spot to spend the day sunbathing and frolicking in the clear water.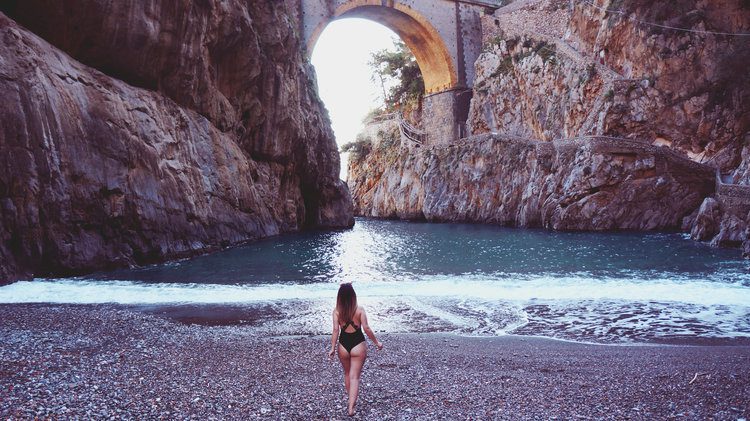 PFH Top Tip: When you're there, take a closer look at the pebbles on the beach, it's actually scattered with fragments of brightly coloured tiles which have been smoothed by the waves over time so they're no longer sharp, it's not unlike hunting for seashells really.
Pompeii
I booked my tickets to the Pompeii archaeological sight online here. It's €13 euros for an adult, €7.50 for 18-24 and free for children under 18. There is an extra €3 booking fee and if you chose to print the tickets at home it comes at an additional cost of €2.50. I would recommend printing at home during the peak months but there wasn't a single person in the queue when we went so the tickets could easily be collected onsite – which is free. When you arrive but before scanning your ticket for entrance into Pompeii, go to the room on right hand side of the ticket office. In here you will be able to pick up a booklet guide. If you don't pick up one of these and chose not to have an audio or tour guide, you will have no idea what you're looking at because there are no signs or plaques explaining what everything is.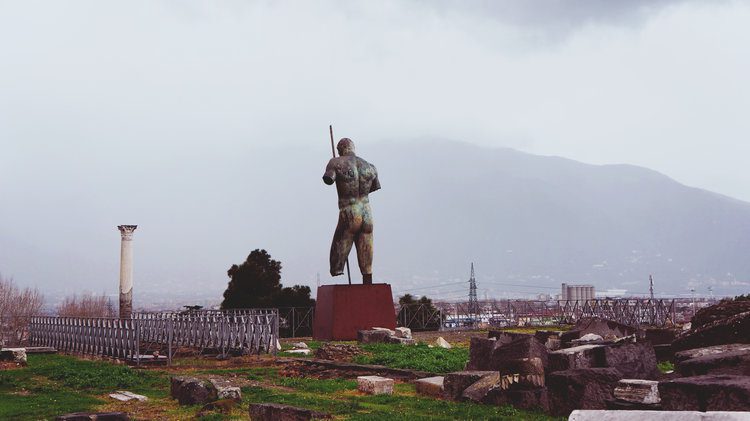 There isn't an onsite car park for Pompeii so if you are driving you will need to plan where you are parking in advance, especially if you're going during a busier period. Zeus Camping is a 24hr monitored car park right outside the gates, and once parked will take you barely 3 mins to walk to the entrance. You will receive a ticket at the barrier upon entering and when you return, the payment machines are on the left just after the barrier. The parking fee is €3 per hour and you have 15mins after payment to leave the car park. I have read that by parking with Zeus Camping you get a discount in their restaurant but, check the small print because there is a minimum spend that might not benefit a couple or a small family.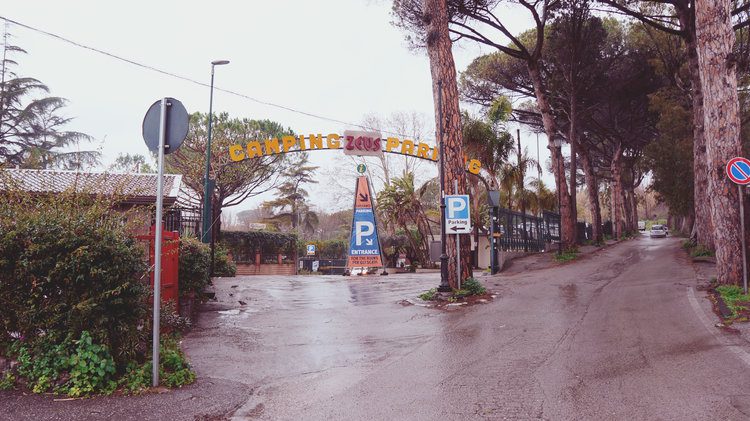 PFH Top Tip: Don't expect to see many preserved bodies or artefacts in Pompeii, they are on display at the National Archaeological Museum of Naples.
Vesuvius
The active volcano which destroyed Pompeii and Herculaneum in 79AD that you can actually hike up despite this chilling fact. The eerie but exciting drive from Pompeii up to the Vesuvius crater car park takes about half an hour. The parking fee is €2.50 and the entrance fee to hike to the crater is €10 per person. The quickest round trip walk will take approximately 1 hour, but make sure you allow extra time for taking photos. Unfortunately, like every volcano I have had the opportunity to hike, the weather was atrocious and the path up to the crater was closed on the one day I had the chance to go. So as usual my view was mist and cloud, but if you have (or had) the opportunity to get to the top please send me your snaps, I'd love to see what you saw!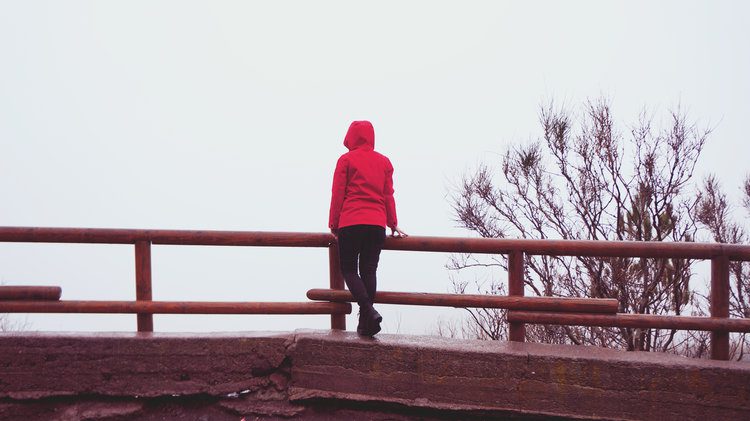 PFH Top Tip: In bad weather conditions, like the day I went, the hiking trail will be closed for your own safety. If you can see cloud loitering above the crater then check in advance by calling +39.081.8653911.
La Reggia Designer Outlet
As we were collecting our suitcases in the airport I spotted a leaflet for an outlet shopping mall just north of Naples. Knowing the weather was going to be bad for a couple of days I thought it would be something to do inside whilst it was raining and we had the rental car.  Opposite La Reggia is Centro Commerciale Campania which is a normal shopping mall with a big Carrefour, where we picked up food for packed lunches. Parking is free at both and there are plenty of shops to keep you occupied. As much as I love shopping though, I recommend you go sightseeing and seek shelter here at the end of your day.
Naples
Before returning the rental car to the airport we spent the day in Napoli exploring the little bustling backstreets. I have read quite a bit about how Naples has a high crime rate so keep your whits about you, but we didn't have any trouble when we were there. In terms of parking, there is a lot of free parking around the city but beware of the men who point out spaces then try to ask you for money, they are not official. If you're brave you can say no and walk away but if you don't want to risk leaving your car unattended I strongly recommend parking in underground carparks which are monitored 24 hours. The price is higher but you know your car is safe. The one I chose was Gran Garage on Via Incoronata, it was close to Via Toledo (one of the main shopping streets) and Via S. Gregorio Armeno, a little road full of stalls selling hand crafted souvenirs and antiques. When you're on Via S. Gregorio Armeno pick up some Cornicello, little red horns, they symbolise a Neapolitan superstition. When gifted to someone (that's very important, you can't buy your own) you are bringing them luck and protecting them from the evil eye. 
PFH Top Tip: Don't freak out when they take your keys, the underground car park is like a valet service, they will re-park your car and bring it out when you return.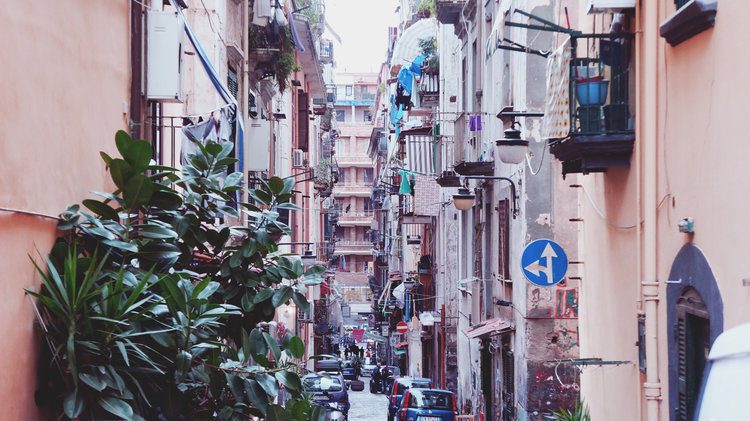 Ravello
Ravello is the town where our hotel was located. It's a small town high up from the coast which means the view looking down at the beaches and buildings in stunning. There are a few hotels, so restaurants in summer are plentiful, but as I mentioned only a couple – Hotel Garden and Hotel Parsifal – were open in February. A five minute walk from the hotel down a pretty little path takes you into the town square which on a sunny day is full of chairs belonging to the surrounding cafés for outdoor dining. On one side of the square is Duomo Ravello (Ravello cathedral) and the other looks out onto the surrounding mountains stretching down to the sea. During the warmer months in Ravello the coral museum is open to visitors along with the Oscar Niemeyer Auditorium.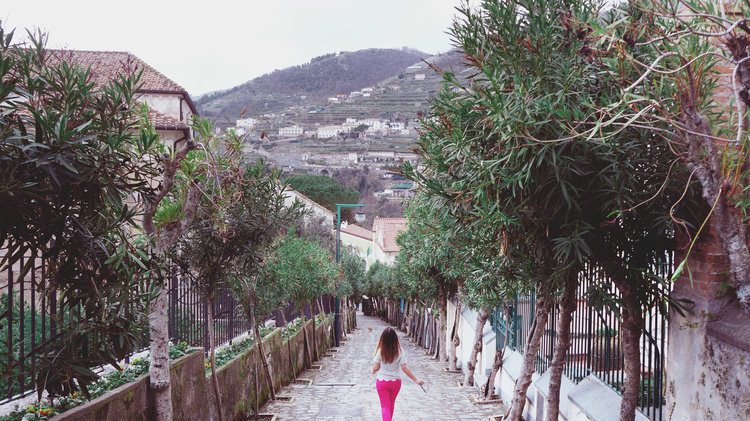 Amalfi
Funnily enough Amalfi is the central hub of the Amalfi Coast. All major bus and ferry connections along the coast are made here, there is an abundance of gelaterias and the biggest choice of souvenirs and shops. Going back to buses, the public SITA buses do not sell tickets on board so to travel on them you must buy your tickets from the tobacco shops (tabaccheria). Hotels will provide timetables and point you in the direction of the tabaccheria. In Ravello it is in the town square and Amalfi has one on the other side of the road to the bus stop. Parking is limited and we had to circle the seafront car park for 5mins before getting a space. It's €1 per hour and you will need to put your licence plate number into the machine.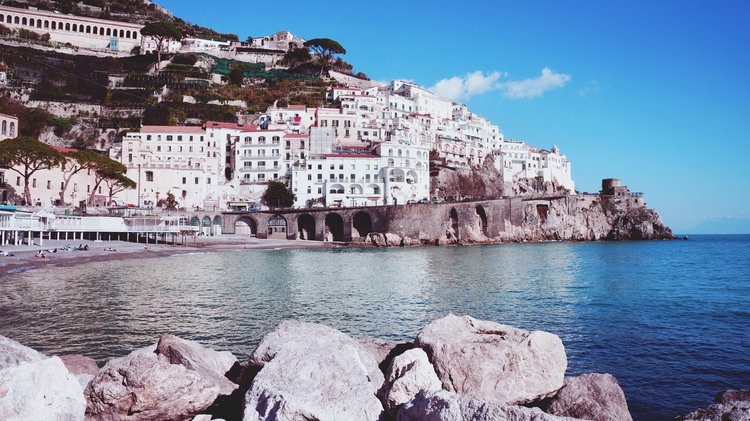 When the sun is out you can sit at the end of one of the three piers looking back at the coastline – they're one of the best places to take photos of Amalfi. In the centre of the square stands Amalfi's grand cathedral looking down on all the restaurants below; the steps are another lovely place to sit in the sun.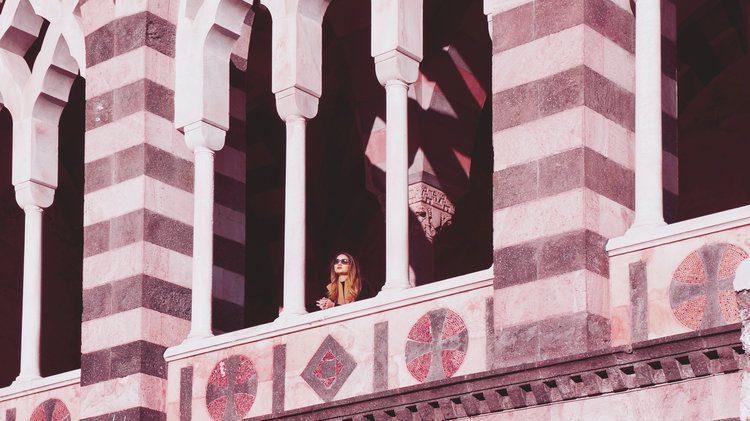 Positano
To get from Ravello to Positano by bus you will need to connect at Amalfi picking up the Sorrento bus from the main station, which is opposite to where the Ravello bus drops off. It takes about 2hrs depending on how well timed your connection is. It's definitely worth the long bus journey though. Positano was by far my favourite place along the coast, it's stunning and so colourful. The bus drops you off on the top road so you only have to walk downhill for 1 minute to reach the best location to take photos looking down at Positano's beach. I recommend getting photos from up there during the day and again for sunset. In the sunshine the peach and yellow toned buildings stand out proudly against the green mountains, clear sky and bright blue sea. Then as the sun goes down the sky lights up with streaks of burnt orange and lilac, casting a purple light across the buildings whose lights are just starting to go on.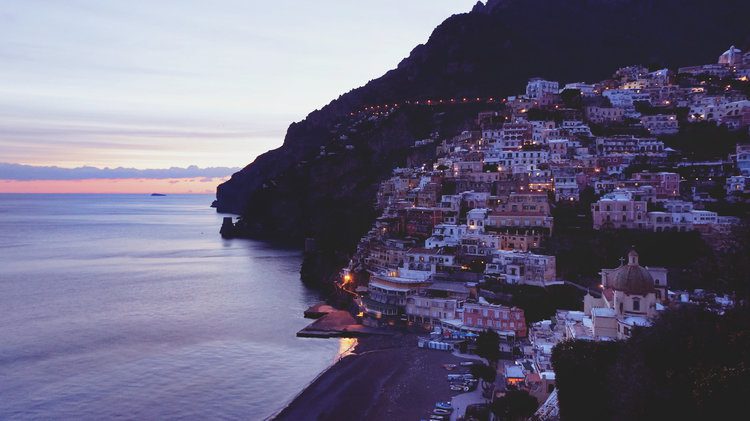 As beautiful as Positano is, it's not for the faint-hearted. The whole town is built on a steep slope so there's an abundance of steps weaving around the buildings taking you up and down. I hit up the gym most days of the week but my legs were trembling after all those steps, not to mention I had eaten far too much pizza that week to be taking them on! My advice is to take it slow and give yourself plenty of time to get back uphill for the bus stop.
Nana Positano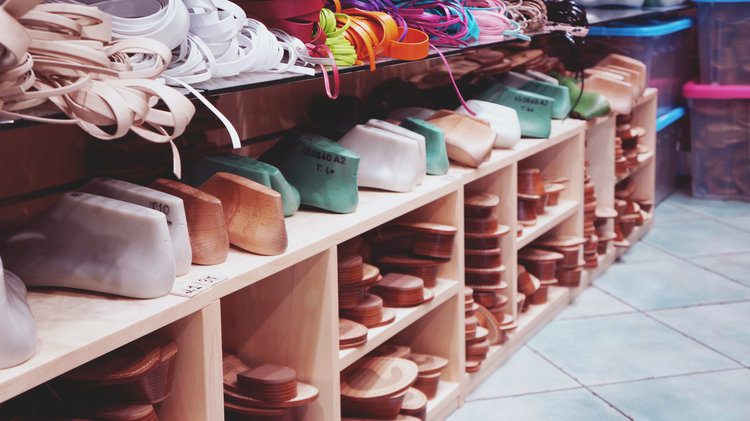 One of the very few shops open in Positano was Nana Positano, a place where your customised-handmade-Italian-leather-sandal dreams come true. It's a little boutique ran by Nana and her husband selling leather and Swarovski crystal sandals in all shapes and sizes, each one made to order and fitted then and there. Again because of the time we went, we were the only people in the shop so we only had to wait as long as it took him to make them, which including the fitting and tweaking took roughly half an hour. I have read that during busier times the general wait is an hour minimum. They are so comfortable and classic and I can't wait to take them on further travels. For a plain leather pair without crystals the cost is €55.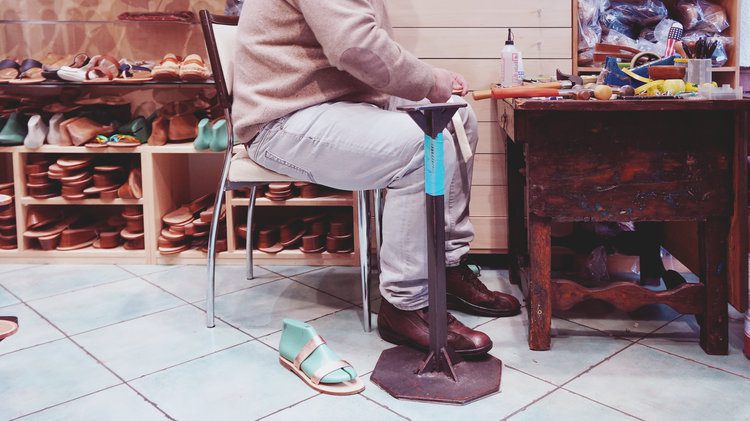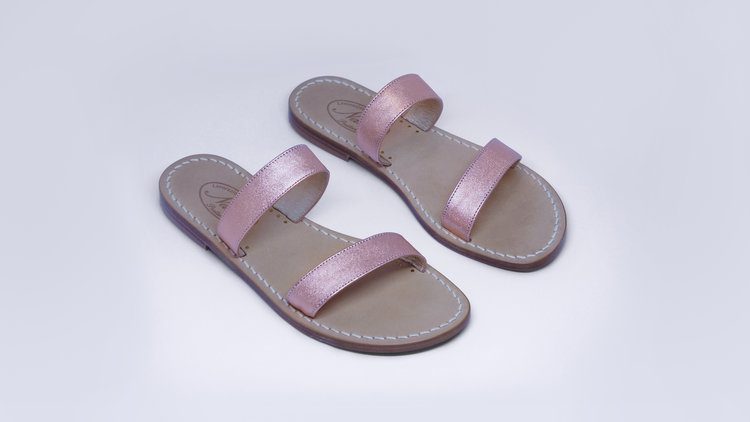 .
Full disclosure: Prices and ticket information were correct at the time of posting.