During the six days we were in the Amalfi Coast in February, the weather averaged out at 10 degrees celsius. Four of them were sunny with bright blue skies and if there were any, the clouds were little wisps of cotton candy in the sky. However, the other two days featured thunderstorms and torrential rain that caused flash floods, which led to a terrifying drive up the side of a mountain that made me contemplate who would inherit my beloved Gucci bag if I died. Having checked the weather report in advance to packing I made sure I was fully prepared for both weather conditions, and despite over packing by a few unnecessary items, I didn't find myself pining after anything I didn't have.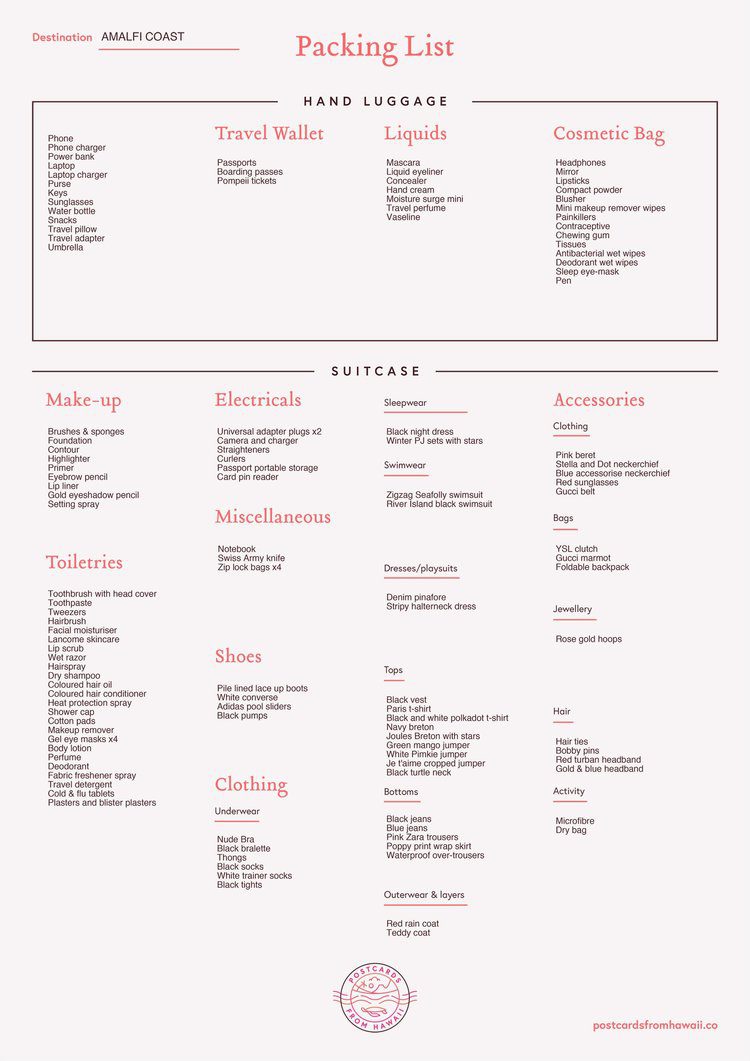 There are five things from my packing list that I want to highlight to explain how you will definitely benefit from them on a colder trip. 
1. Accessories
It's hard to show off a good outfit in winter when you really want to be bundled up in your coat, so, I bring a selection of hats, headbands, neckerchiefs and sunglasses to spice up what would be the same look over and over. Other ways to change your look in photos where you're wearing the same coat is to don a different handbag or lipstick colour. I've recently become obsessed with turban style headbands because they're a stylish way to keep your ears warm, your hair out of your eyes and they save you from hat hair!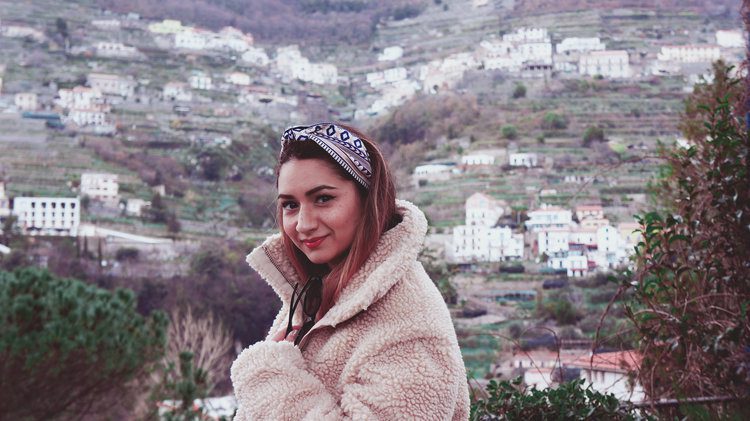 2. Dry bag
This is an item I would usually bring to put my wet swimsuit in so it doesn't get anything else wet in my bag, but on a trip like this I actually use it to line my foldaway backpack which is showerproof but not waterproof. I put all my contents into the dry bag, seal it and pop it in my backpack (so it's easier to carry) and everything stays dry. I was gifted mine and it has turned out to be one of the best travel items I have. The exact one I own is the Karrimor 10 litres in yellow.
3. Zip lock bags
I like to save money on food when I'm travelling, hey who doesn't?! So I go to the closest supermarket to pick up bits and bobs for a packed lunch. These lunches usually comprise of fruit, crisps, a cereal bar and sandwiches. The zip lock bags are to keep the sandwiches fresh on the go. As I'm storing the food in hotel fridges and making them up in the room, I buy a pack of bread rolls, butter portions, sliced cheese and sliced meat – the less prep I have to do the better. 
4. Winter PJ set
Night time is very chilly and because the Amalfi Coast is a summer holiday destination, it isn't geared up for off season travellers who want to stay warm. There will more than likely be extra bedding available and a radiator but it won't be as powerful as the air con is for summer, so I suggest bringing warmer pyjamas to stay cosy when you sleep.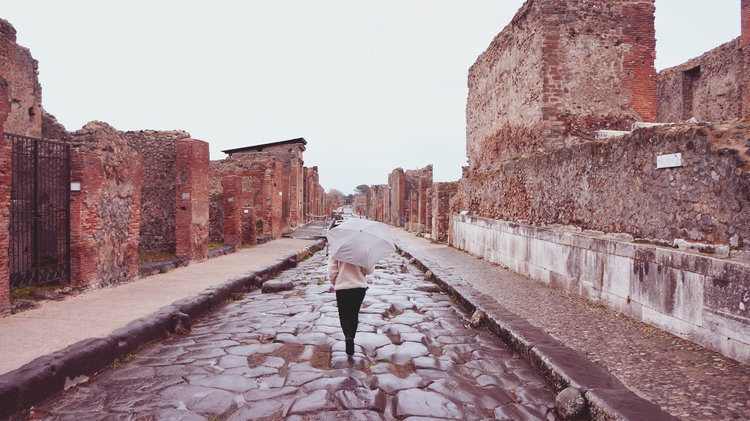 5. Waterproof over-trousers
Ok I'm not going to pretend that they are by any means fashionable, in fact they're verging on looking like you strapped a couple of black bin bags to your legs, BUT when the rain is relentless, trust me, these babies will be your best friend. Save yourself the misery of being soaked through to your pants trying to dry off your crotch under the hand dryer in the bathroom and grab a pair. Mine are from Mountain Warehouse, they fold up into a little travel pouch so you can just pop them in the bottom of your bag just in case you get caught out. 
PFH Top Tip: If you're a size 8 you can save money by buying the children's age 13 because it fits exactly the same as the women's 8.
.
Like I mentioned before I did pack a few things that I needn't have. They're not on the packing list above because I didn't wear them at all and they were just unnecessary weight.
Burberry trench coat
As you can see I had already packed two coats, one for protection against rain and the other for warmth and style. I brought my trench coat because I thought on sunnier days I would need a lighter coat, but although there were times in the sun where I did take my teddy coat off, it wasn't long before I had put it back on again thanks to a cold breeze or simply just being in the shade. We were usually out all day and once that sun had gone it was freezing, so I had no use for a lighter coat and didn't wear it once.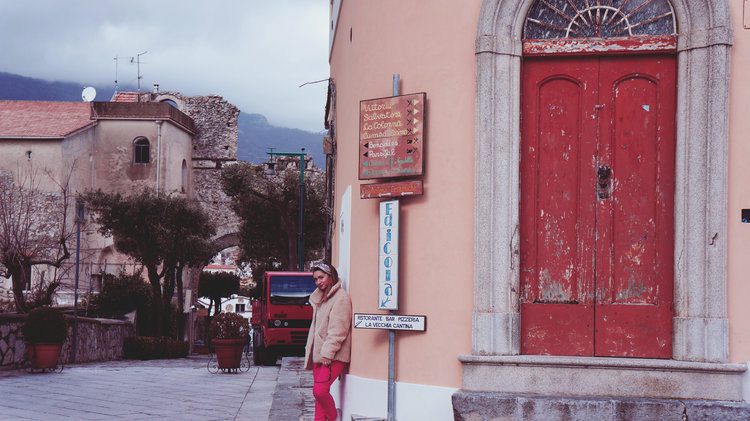 Denim jacket
Pretty much the same as above, I thought I could get away with a light jacket in the sun. I wore it out once on our first day but it was only good for about two hours, after that I was shivering. 
T-shirts
I brought three more t-shirts than the two I listed (and actually wore). They were supposed to be different outfit options but five was overkill for a chilly trip and I just didn't need so many given how cold it was most of the time #overoptimisticpacker.
.
Why not take a look at my Amalfi Coast itinerary for tips on how to make the most of your time there.
If you would like to edit your own packing list like the one above check out my ultimate interactive packing list where you will find a downloadable PDF to save and customise.
Aloha, Gabriella