I have been using Anatomicals products for a few years now after spotting their Hawaii five-glow tropical hydrating face mask in Topshop. As you all know I am obsessed with Hawaii so I couldn't resist when I saw the quirky name. It smelt amazing and left my skin feeling so soft that from then on I've been one big fan. You can imagine how excited I was when I found out we were going to be collaborating on this post.
To start off I want to give you my top four reasons why Anatomicals are worth falling in love with:
The product names are hella funny, even the descriptions make you chuckle. They're very tongue-in-cheek and not afraid to poke fun at themselves and the lengths we go to to look after our skin. You'll see what I mean down below.

The products work and I'm not just saying that. I've tried many products for my eyes with so much failure but the Anatomicals ones really work, my eyes look renewed and feel great.

They don't use parabens and the products are completely cruelty free.

They're so affordable it's almost unbelievable! With face masks becoming such a fad it's getting harder to find ones that don't break the bank but Anatomicals have such low prices it's easy to treat yourself to more than one, guilt free!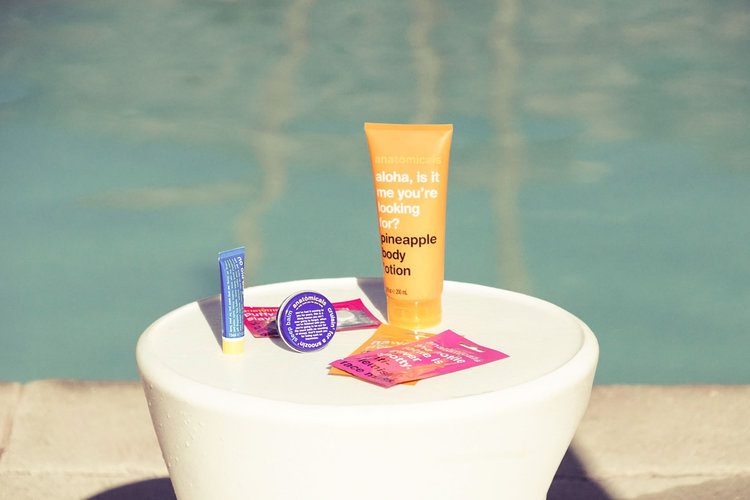 It doesn't matter how much of an experienced traveller you are, travelling across time zones will mess up your sleep cycle and can wreak havoc on your skin. Unfortunately there really isn't a cure but there are definitely things you can do and products you can use to help you recover quicker than you might without. On that note let me take you through what those tips and products are.
Sleep
Once you're seated and strapped in, the first thing you should do before switching your phone to "airplane mode" is change the time to the local time of your destination. This should be the last moment you think about the time difference. You want to get into your normal sleep pattern as soon as possible, so you won't be doing yourself any favours by thinking about what time it is where you've just been.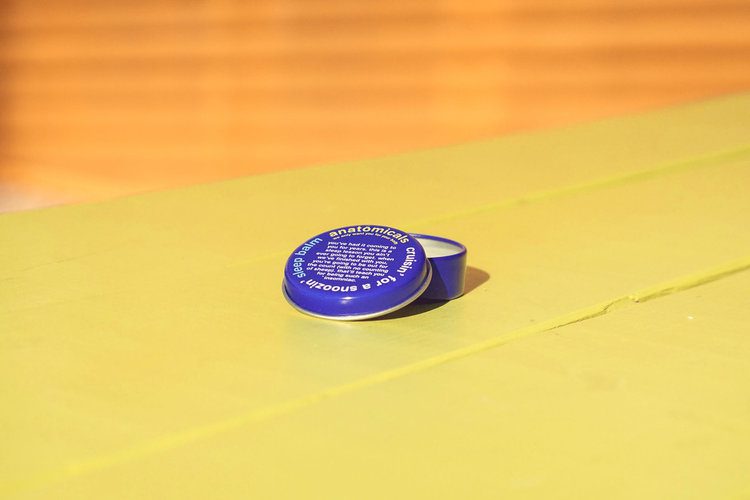 Of course it won't be easy and falling asleep might be a struggle, so to help you out with this Anatomicals has their Cruisin' for a snoozin' sleep balm. To quote the back of the box "your insomnia is no match for our knockout sleep balm", the coconut oil and cocoa butter nurture your skin whilst the lavender and lemon oils help to clear your mind and relax you into a deep sleep. Just rub this baby into your temples and pulse points just before bedtime and you'll be nodding off in no time!
Blemishes
Travel can be taxing on the skin. Let alone what the stress of it does to our hormone levels, changes in temperature and humidity can irritate it and cause breakouts. If you are prone to the odd breakout then The hottie tottie is never spotty is an amazing anti-blemish face mask which works to cleanse your face. The Kaolin clay unclogs your pores by drawing out impurities and the tea tree oil, which is a natural antiseptic, fights your spots.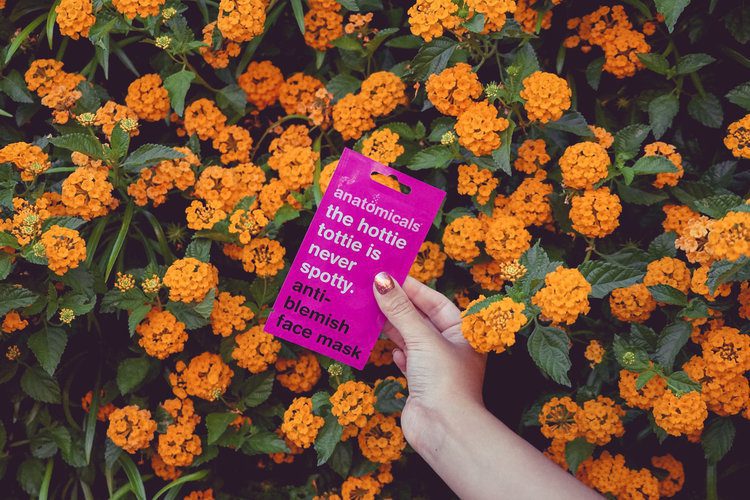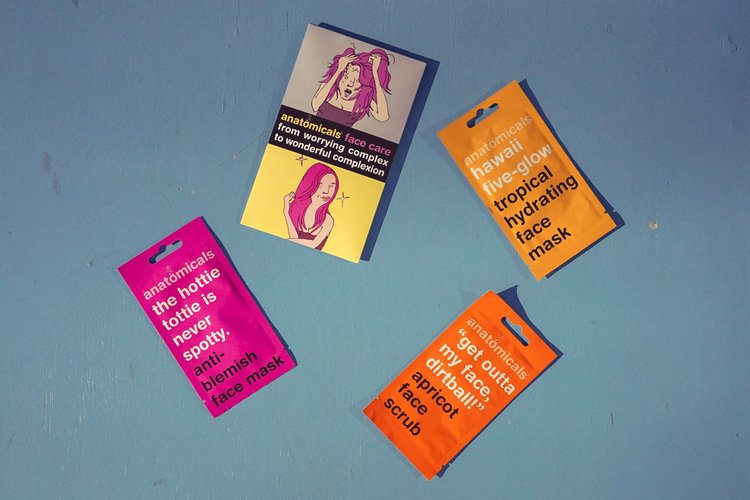 Eyes
The skin around your eyes is the thinest and the most delicate, which is why it's the first place to show signs of fatigue and ageing. Your luggage should be the only bags you come home with, combat those puffy eyes and dark circles with the No old bags allowed eye gel and Puffy the eye bag slayer wake-up under eye patches.
For the first few days after arrival I start my morning skincare routine by applying a pair of the collagen under eye patches. You need to keep them on for 30mins so I use this time to eat breakfast and/or do my hair. I also pop them on about half an hour before my flight lands so my face seems perkier than I feel.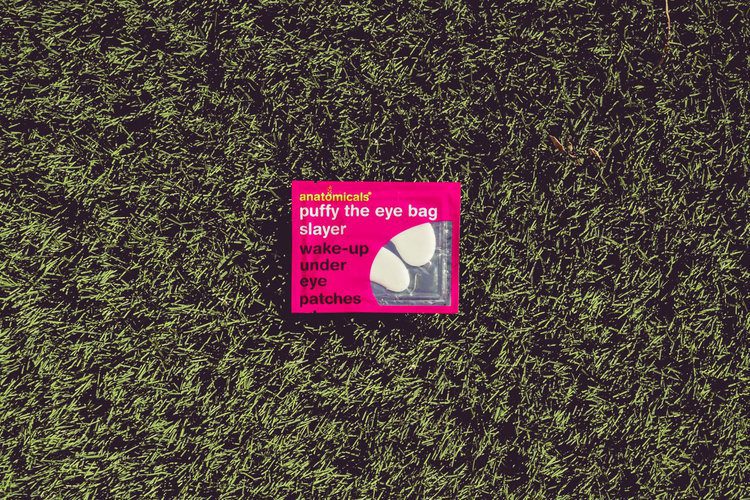 PFH Top Tip: There's a lot of liquidy goodness left in the packet once these are on your face, don't let it go to waste! Pat it into your neck and chest, the vitamins and collagen will help battle ageing.
Once I take off the eye patches I dab on some of the eye gel. It's one of my favourite products because it contains orange flower blossom which tones the skin, reduces redness and softens skin. Perfect if you're suffering from jet lag and your eyes have decided to let everyone know.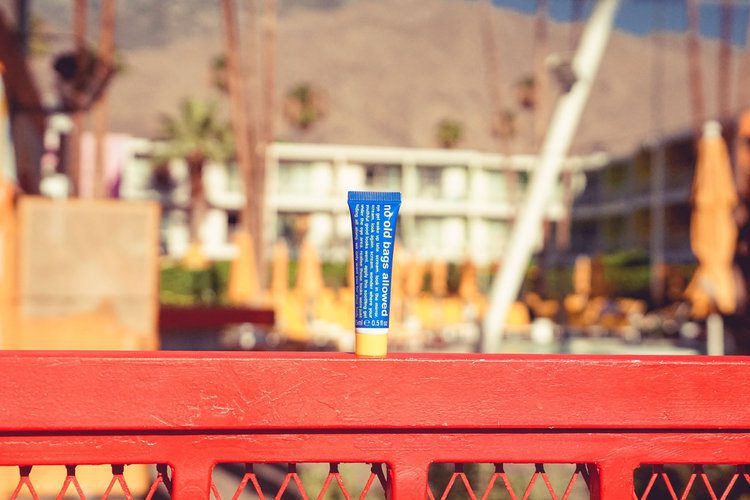 If you don't have 30mins to treat your eyes to the eye patches just skip straight to the gel, it can be worn straight under makeup so you don't have to worry if you're in a rush!
Hydrate
If you've read enough of my posts you're no doubt used to me chewing your ear off about this, but just in case you haven't, drink water! Drink lots and lots of water. Flying is dehydrating and the very best way to rehydrate again is to drink plenty of water. Now that your insides are being taken care of, let's move on to the outside.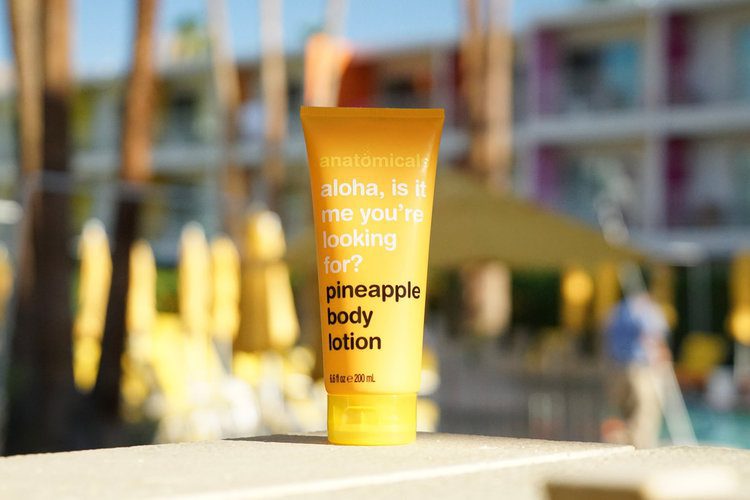 Aloha, is it me you're looking for pineapple body lotion.
It doesn't matter if you've been out in the sun on your travels or not, you need to moisturise because it protects your skin, improves the tone, fights ageing and helps towards making you look youthful. The Aloha, is it me you're looking for pineapple body lotion has a rich formula which will leave your skin "super hydrated" according to Anatomicals, perfect! You can use it on your hands and body and it will leave you smelling like a fresh Pina colada!
Unfortunately at the moment that this blog post has gone live, the Aloha, is it me you're looking for pineapple body lotion is currently out of stock, but Anatomicals has a few other body lotions and butters including Smoother butts love coconuts coconut and mango body lotion, which equally will make you smell like you've been on vacay in Hawaii. It's available from ASOS for £4.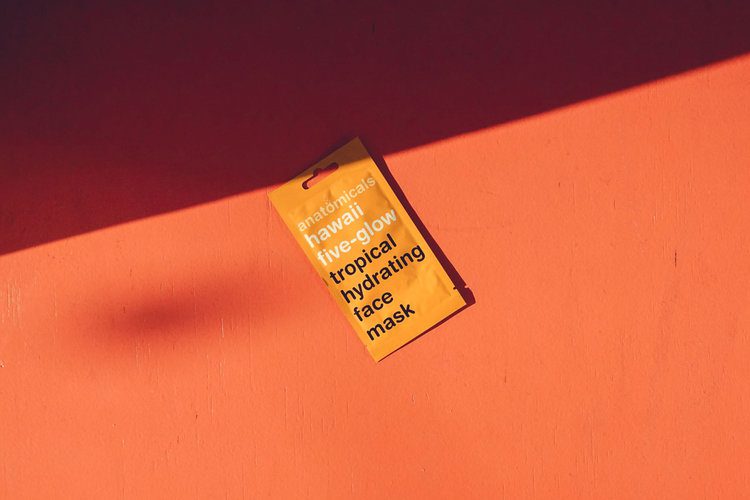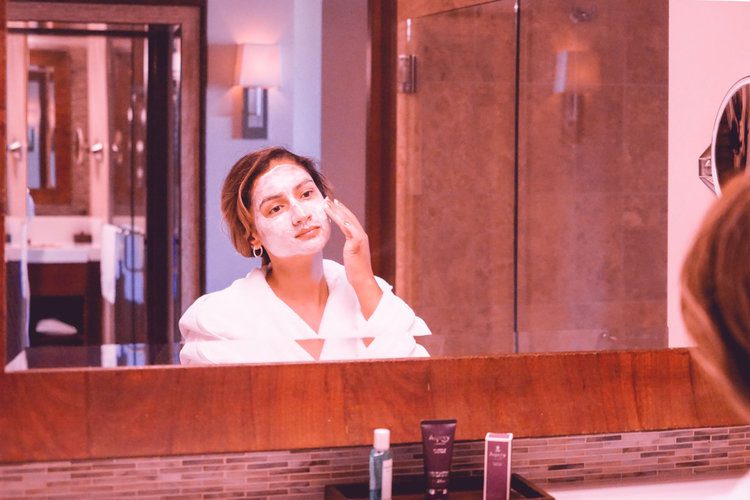 I pop on the Hawaii five-glow tropical hydrating face mask either in the morning whilst I have my eye patches on or as I'm winding down and getting ready for bed, it depends on the time of day that I arrive at my destination. This face mask is divine! The combination Papaya and Pineapple extracts and Coconut water not only exfoliate and hydrate your skin, but they make you feel like you're on a tropical get away in Maui. Get one Danno!
.
Like I said above in my third reason to love Anatomicals, the products are so reasonably priced! If you did want to purchase all six of these jet lag life savers, you can get them all for under £25 and apart from the two face masks, you will get multiple uses out of them!
You can purchase Anatomicals products from ASOS, Superdrug, Boots, Topshop and of course their very own website.