With brands bringing out new products faster than we can keep up with, I've rounded up five beauty picks that I am loving this season. They're all products that will give your face that fresh, dewy spring look for your travels, whether they're enhancing your complexion whilst you're away or helping your skin to recover when you return.
1. Charlotte Tilbury's Pillow Talk blush
I am a HUGE fan of Charlotte Tilbury, and having recently picked up a few of her products it was hard to pick just one to recommend but I decided to go for the Pillow Talk Cheek to Chic blush because it is one product that doubles up as two, which is very handy for space saving when packing for a trip. This gorgeous, glowy blush is part of her top-selling Pillow Talk collection. It pairs a dusky pink blush with a subtle champagne highlighter, combined they give the apples of your cheeks that lit from within glow.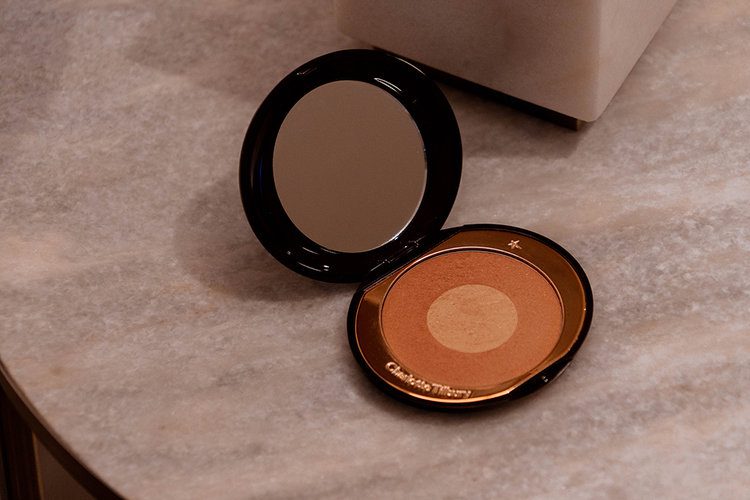 In all honesty, I am not the biggest fan of her Pillow Talk Lipstick, I bought it with the lip liner and it is ever so slightly too baby pink for me, so I find it hard to wear as an every-day shade. The blush however is beautiful on my olive skin tone.
It's perfect for creating a dewy glow for spring and it's easy to apply.
This product is free from parabens, alcohol, fragrance, gluten and nuts. It is also vegetarian and vegan-friendly.
Price
£30 GBP
$40 USD
2. Honest Beauty's Extreme Length Mascara and Primer
I've been using Honest Beauty products for three years and I love everything I have ever purchased. They don't have a big collection but everything is clean and so gentle on all skin types. I mean, if it was good enough for Meghan Markle on her royal wedding day…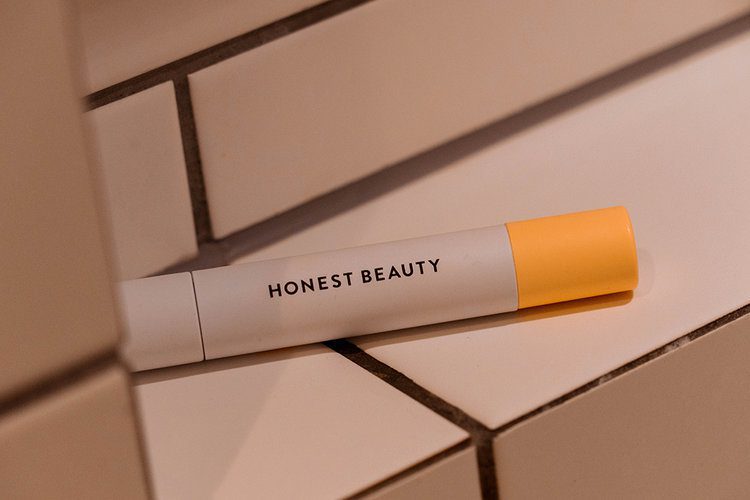 I was so eager to get my hands on their Extreme Length Mascara and Primer and when I did I was not disappointed. Just like the Pillow Talk Cheek to Chic Blush, it's a dual product that combines the mascara at one end and a primer at the other. I am lucky enough to have naturally dark and curled eyelashes but I am still quite particular about mascara; it needs to thicken but separate, lengthen whilst curling, not go clumpy and absolutely under no circumstances should it transfer to my lids or under my eyes. Really, I'm not asking for much! It is possible, I found it in Honest Beauty's mascara, and trust me I've tried more mascaras than you can imagine!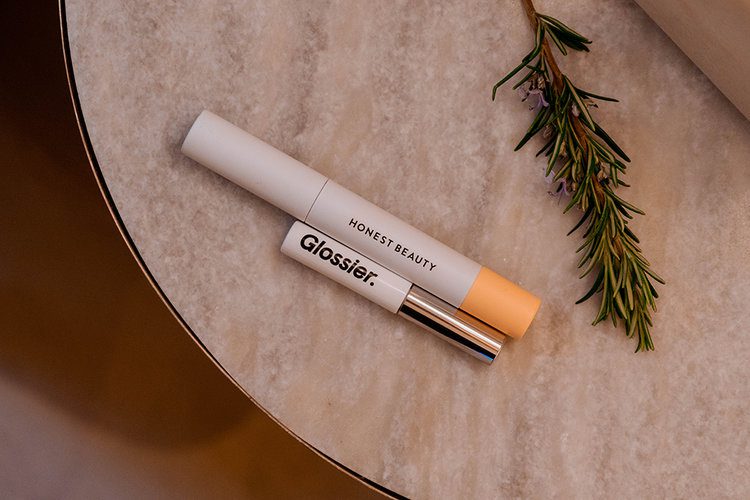 The primer conditions your lashes and also helps to thicken them when you apply the mascara over the top, giving you a fuller lash-look. The brush is precise, not bushy, so it separates each lash without clumping them together and it lifts and lengthens the lashes so they widen your eyes for that ideal bright-eyed, bushy-tailed look for spring. Oh and it hasn't once transferred to my skin, even after a full day!
This product is free from parabens, paraffins, silicones, mineral oil and synthetic fragrances.
Price
£11.50 GBP
£14.99 USD
3. Glossier's Boy Brow
If you're a daily IG scroller and you haven't heard of Glossier, I'm shook. Glossier is the epitome of an Instagram brand, its targeted marketing on the app has caught the attention of gals and guys worldwide, despite that fact that they only have two permanent stores. The Melrose Place store opened a year ago and it still has a queue for entry.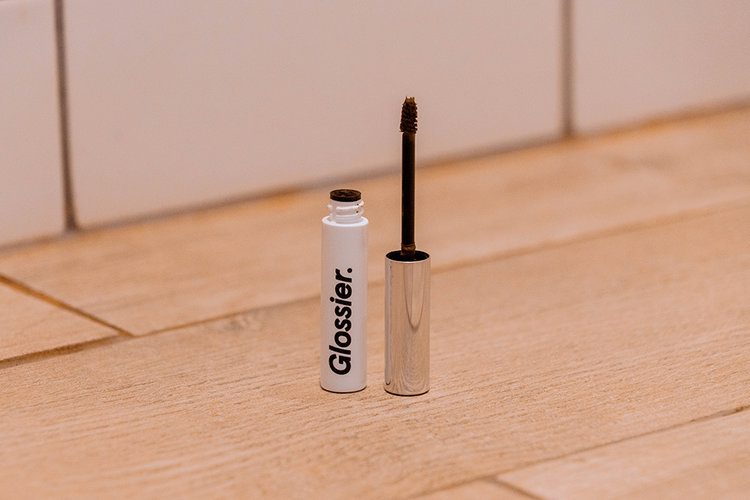 Boy Brow is their best selling product and I fully support that. It actually brushes on a full, fluffy and tinted brow much like the ones my boyfriend naturally grows on his face! I'm not exaggerating, I'm really unskilled when it comes to drawing on my brows, not to mention I have a bald patch on my right eyebrow so filling it in without it looking overdone is a mission. The first time I put Boy Brow to my bald patch, it was as if it never existed. Application is so easy, I brush the front of my brows up and beyond the arch I tame the hairs down. No more slug brows, just perfect bushy brows.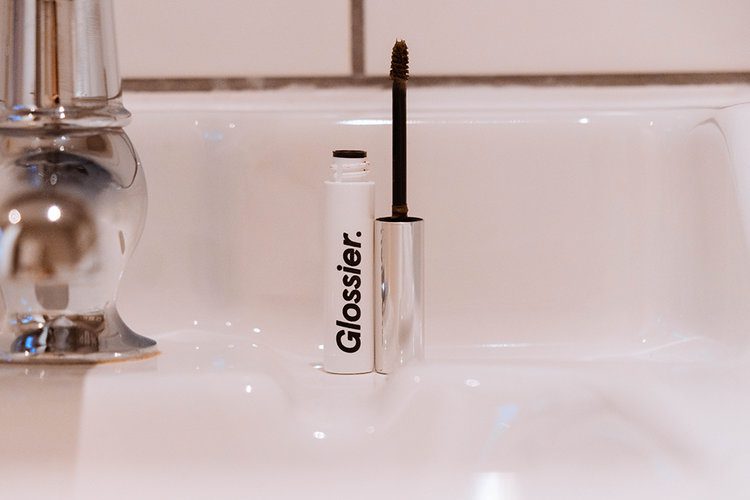 Despite the formula itself being thick and waxy, it still leaves your brows feeling soft and it doesn't flake. I have tried Benefit's Gimme Brow Volumising Eyebrow Gel and although it fluffs, it still leaves my brows looking sparse and it doesn't hold the shape I create all that well.
Boy Brow is great for travel because it's such a small product so it doesn't require much space, plus it's so easy to apply that you can spend less time on your face and more time exploring. Also, thus far, I haven't sweat it off under the sun!
This product is alcohol free, fragrance free, paraben free, cruelty free, appropriate for all skin types, hypoallergenic, ophthalmologist tested and dermatologist tested.
Price
£14 GBP
$16 USD
4. Lush's Rosy Cheeks Fresh Face Mask
As I mentioned at the beginning of this post, there are also products here to help you out when you return from your travels, though if it wasn't for the fact that this is a fresh product and needs to be kept in the fridge, I would travel with it!
I was given Lush's Rosy Cheeks Fresh Face Mask as a present for Christmas and I loved it so much that the same friend bought it for me for my birthday. I have many face masks from various brands currently on the go, but Rosy Cheeks is my absolute favourite. It is so calming right from application to removal and that's thanks to one of the main ingredients: calamine powder.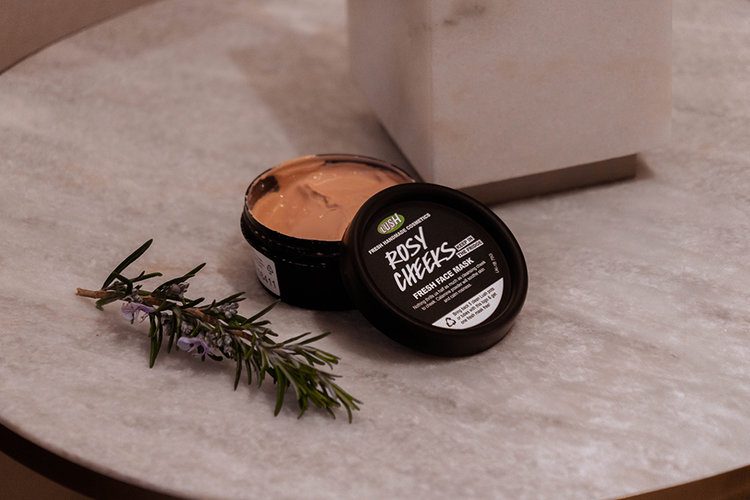 I love using Rosy Cheeks to unwind, pamper, cleanse, soothe my skin should it break out and simply make my face smell like a bouquet of roses. It was particularly helpful when I returned from my trip to Los Angeles which resulted in a little break out after I spent a week eating donuts to write The best donuts in L.A. I needed to cleanse, soothe and calm down the mess I'd caused on my forehead and chin, and it did just that.
Travel wreaks havoc on skin, especially flying. Due to recirculated air, flying dehydrates the skin which in turn can make it irritated and more susceptible to damage, so it requires a helping hand. Calamine powder will calm the skin (it works a treat on sensitive skin), kaolin cleanses to get rid of any blocked pores and rose works as a toner to rebalance skin tone and restore radiance and elasticity which is lost when it's dehydrated. Never mind the fact that the three rose ingredients: petals, clay and oil, makes it smell like you're actually laying in a bed of roses.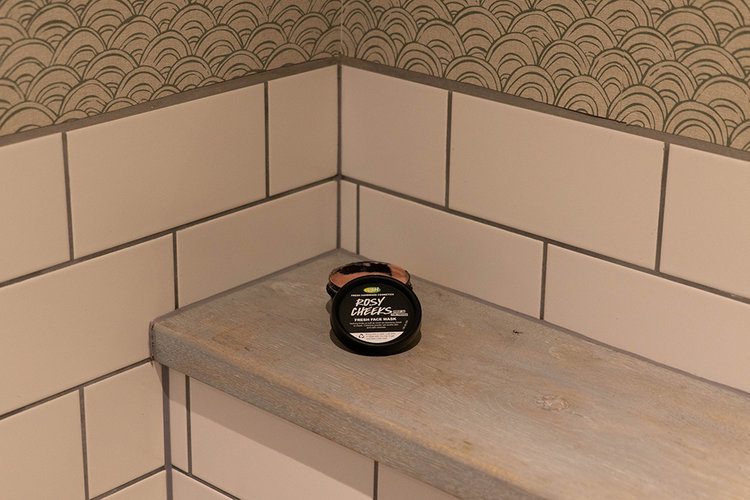 The ingredients have antiseptic and calming qualities so this face mask will also work a treat soothing insect bites and could possibly be one of the greatest products to put on sunburn. I put calamine cream on bites and burns and it soothes itching and helps to restore my skin tone, so Rosy Cheeks is ideal to put on a burnt face should you catch a little too much sun.
It's no secret that Lush products are made from entirely natural ingredients, are vegan, cruelty free and use recycled packaging. 
Price
£8.50 GBP
$12.95 USD
5. Fresh's Sugar Lip Polish
I bought this just over a year ago and I have taken it on every trip so far. Changing climates, being active and sea salt causes my lips to dry out more than normal so I use Fresh's Sugar Lip Polish 2-3 times a week whilst I'm away to restore my lips.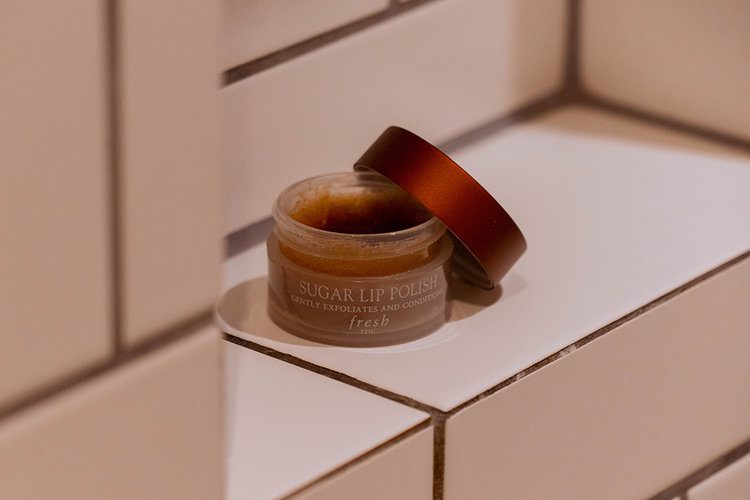 Like Rosy Cheeks it is perfect for restoring your skin after travelling too. Lips dehydrate whilst flying too, which leads to cracking and dead skin. A gentle exfoliant such as a sugar scrub is the perfect cure to damaged lips. Gently rub it over your lips, you only need a smidge, and if you can resist licking off the sugar lightly dab it off with a damp towel. The sugar will work to remove dry or dead skin whilst the shea butter and jojoba oil condition, moisturise and nourish the lips. Your lips will be soft and plump in a matter of minutes.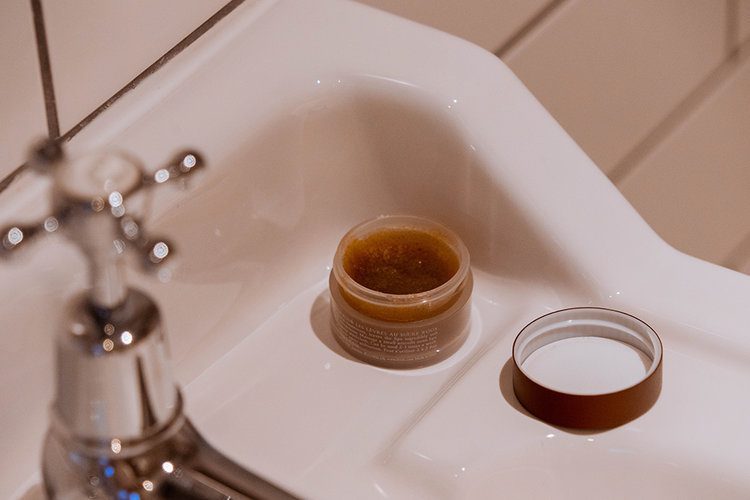 Though I love Fresh's Sugar Lip Polish, it's pricey so once it's finished I'm going to have a go at making my own using coconut oil, brown sugar, honey and essential oils. Why not try it yourself at home to save some pennies!
Price
£19.50 GBP
$24 USD
.
Aloha, Gabriella