My PFH favourites for August 2022 are focused on things local to Vancouver. In this blog post I'll be sharing where you can go to pick fresh blueberries, an easy hiking trail up Seymour that offers incredible views of Vancouver, where to get your clothes altered in downtown and both my new Personal Trainer and Tennis Trainer.
1. Krause Berry Farms and Estate Winery
Krause Berry Farms and Estate Winery is located in Langley about 1 hour outside of Downtown Vancouver. It's a family farm that has been growing blueberries, strawberries and blackberries since the 1970s.
Start the day picking blueberries (or whichever of their fruit is in season) as this is the quietest time on the fields, then treat yourself to one of their famous waffles adorned by whichever fruit is in season and lashings of whipped cream. Krause Berry Farm's waffles are one of the best I've tried outside of Belgium so I believe they're worth the hype.
Their fruit wine however is a production of mystery to me. To be tried in jest or for a comical Moira Rose moment, do yourself a favour and share one of the tasting trays because, trust me, it will be more than enough.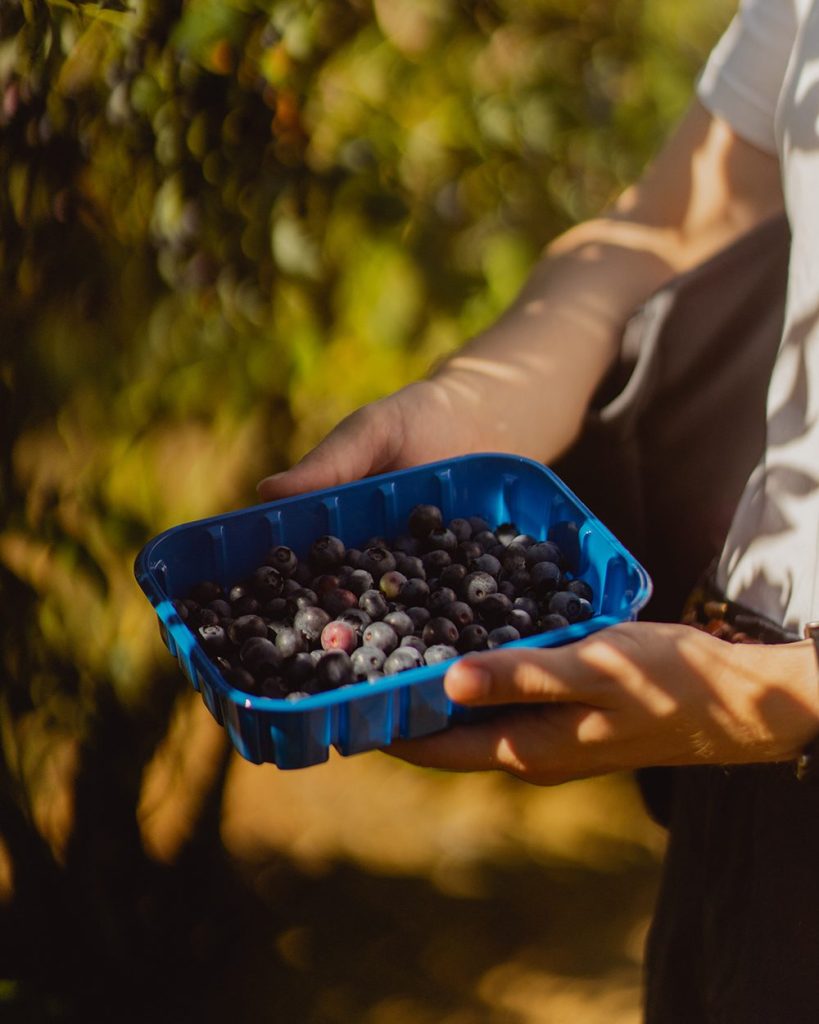 Starting from $5 for their smallest of three containers you can pick your own fresh blueberries straight off their U-Pick farm. Just a heads up, everyone entering the field must purchase a container which means you'll have a lot of blueberries but you can always freeze them – that's what we did.
My advice is to take the free shuttle over to the larger farm for more space, more bushes and a better opportunity for photos if you're feeling creative.
PFH Fun Fact: Krause Berry Farms and Estate Winery was featured in an episode of Virgin River in Season 4. It's the blue farmers market where Julia and Preacher bump into each other and enjoy a glass of (probably not) fruit wine between some lavender bushes.
Parking at Krause Berry Farms and Estate Winery is complimentary. During peak berry seasons they're open 7 days a week. View their opening times here.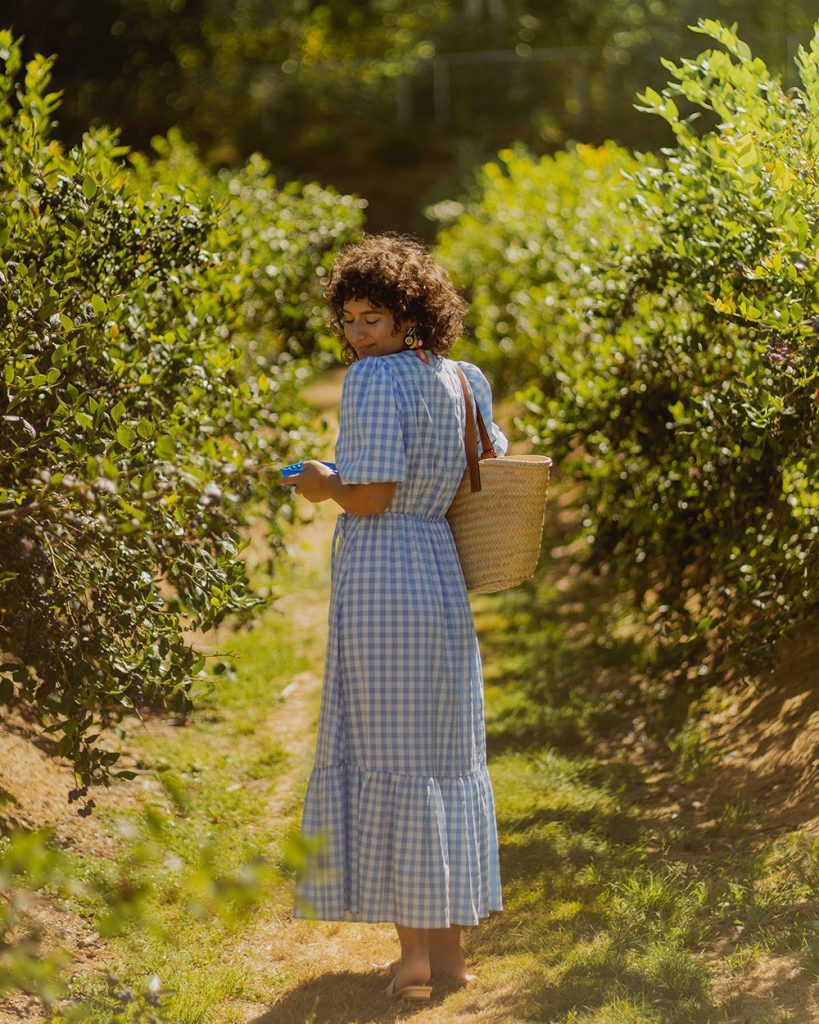 2. Ashley Blyth Personal Trainer
Ashley Blyth is a Personal Trainer and Nutritionist based in Downtown Vancouver. 
"I help career driven women build unbreakable confidence while healing their relationship with food." – Ashley Blyth.
I started training with her after my neighbour invited me to join their session. Aside from her sweet energy and gentle cheers of encouragement I was particularly drawn to her when she gave me heavier weights than my male neighbour. Instead of nursing male ego she focused on our abilities and in that celebration of female strength I was lit up and wanted more. 
I have been training in-person with Ashley four weeks now and I already feel stronger and more confident. She has not only helped me feel better about my personal fitness but she has also encouraged me to be more knowledgable and capable in the gym so that on the days where I'm not training with her, I am able to expand the workout I do on my own.
As mentioned, Ashley is a Nutritionist so included with your trainer is a personalised nutrition report which includes a calorie, macro and portion guide full of advice and meal ideas for achieving your goals and maintaining a healthy relationship with food. She doesn't just stop at the guide though, Ashley has given me additional recommendations to help me combat regular bloating and what's better is that she never makes me feel guilty for eating a little too much ice cream during the summer months. Instead she recommends when is the best time of day for me to enjoy a snack like ice cream or doughnuts which has honestly done wonders for my relationship with "indulgent snacking".
If Ashley isn't already amazing enough, she also has great recommendations for local hikes, one of which is mentioned in this blog post next!
Ashley is also available to do online training. In just a year Ashley has built her personal brand as not only a Personal Trainer and Nutritionist but an educator for the connection between body and mind. I have no doubt she is going places and I'm excited to be on my journey to a healthier body and mindset with her.
To enquire about training with Ashley reach out to her at @ashleyhblyth_ or apply for 1:1 coaching here.
3. Dog Mountain hiking trail on Mount Seymour
Dog Mountain hiking trail is on Mount Seymour and is about a 40 minute drive from Downtown Vancouver.
As mentioned above, this hiking trail was a recommendation from Ashley, my Personal Trainer.
When the weather in Vancouver improved Michael, my fiancé, and I decided to spend every weekend in the late summer months seeking out local hiking trails. Not only is the reward of  moving your body and a beautiful view enough of a reason to get out into surrounding nature, it's free! A winter activity on Seymour or Cypress can put you back a pretty penny but come summer, they're yours to roam for free, including parking.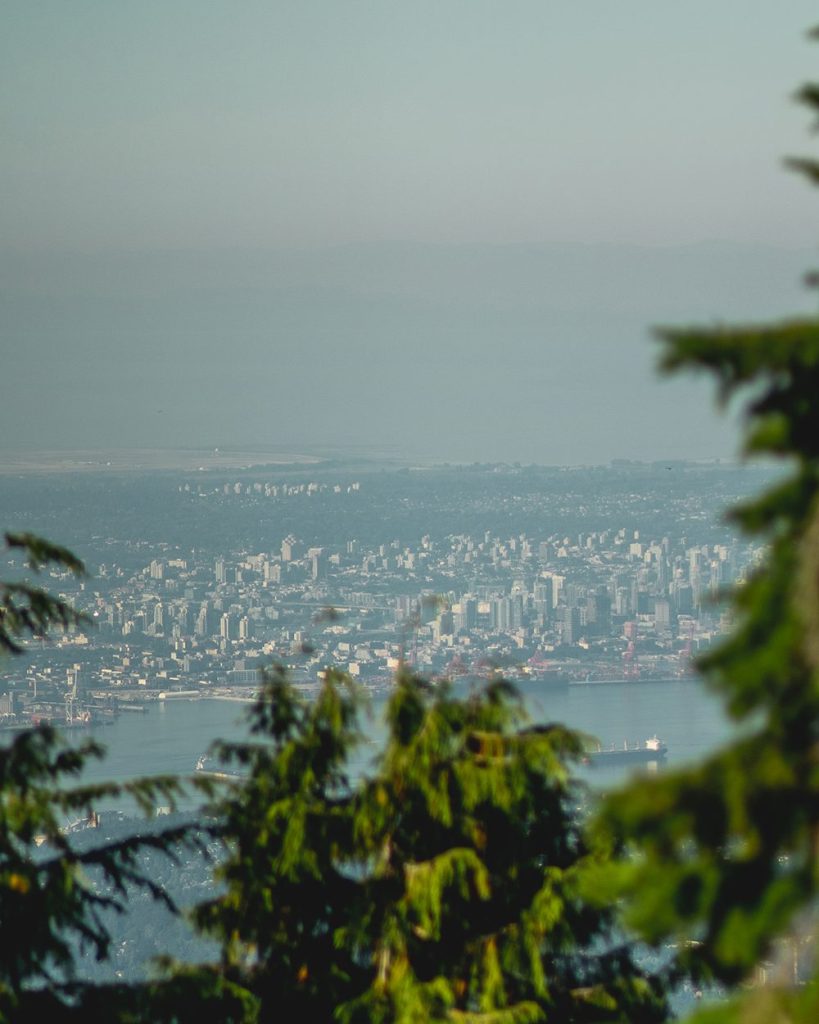 On a clear day, Dog Mountain trail will unveil sweeping views of Vancouver, a view almost unfathomable for such a trail so easy and with such a gentle incline compared to others I've done.
Most of the trail is spent beneath the cool canopy of tree tops – ideal for a hot summer's day – and only has a moderate incline. There is however a myriad of exposed tree roots underfoot which can make this easy hike a challenge for anyone uneasy on their feet.
For your protection I recommend wearing mosquito repellent and attaching a bear bell to your bag or person and always wear sunscreen.
If you're like me and enjoy a treat after your hike then make a stop at Honey Doughnuts & Goodies (colloquially known as Honey's) in Deep Cove for John Cena, Kate Winslet and Shay Mitchell's favourite donuts. Honey's is a 20 minute drive from Dog Mountain trail.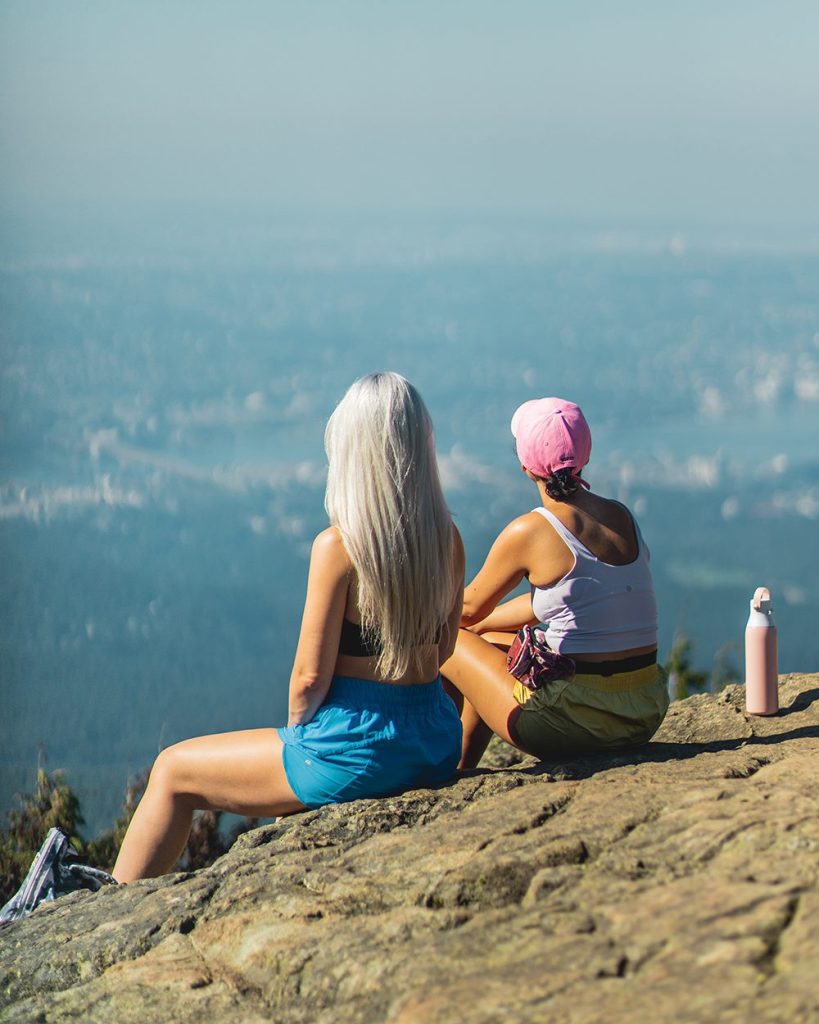 4. Dave Handler, Tennis Trainer
Dave Handler is a Tennis Canada/TPA certified Tennis Trainer based in Vancouver.
When I moved to Vancouver the two sports I wanted to pick up was skiing in the winter and tennis in the summer. My tickets to Wimbledon in the summer of 2021 and the emergence of the extremely talented Emma Raducanu sparked something in me and inspired me to find lessons. 
As the summer months arrived and the sun came out I quickly learnt that a lot of people in Vancouver want tennis lessons and spaces had filled up everywhere. I couldn't find anyone online who was available. 
So I decided to put it out into the universe and posted on Instagram about how I wanted to take tennis lessons and asked if anyone could recommended a teacher – whilst sharing my blog post of tennis themed snack ideas, of course. I released my search and left it to the universe to decide. Shortly after my close friend sent me a photo of a poster she had come across on her walk around her neighbourhood about tennis lessons. Thank you universe.
I reached out to Dave and after some vetting on my part, let us not forget he was just a man from a poster, I booked my first tennis lesson. With my new tennis racquet in hand (from Racquets and Runners at 3880 Oak St) and blue tennis skirt to match from TNA Aritzia I took to the court where it became very clear that I had all the gear and no idea. Like this girl didn't even know how to walk across courts.
I have been taking tennis lessons with Dave for 5 weeks and within that time I have already progressed from having a total fear of balls flying at my face (Clueless reference was like, totally intended) to being able to rally with a big smile on my face.
My weekly tennis lesson is one of my favourite parts of my week. 
As both a woman and a total beginner, I feel safe and confident with Dave. He is gentle in demeanour and precise with his critiques. He lets me know exactly how to improve and he doesn't let my embarrassment eclipse my next move. He helps me to adapt to my surroundings and reassures me when they overwhelm me. His drills, not unlike the training scene in Karate Kid (or Cobra Kai if you're Gen Z) have paid off greatly and though I'm not in any shape for a tournament I have kicked my fear of tennis balls in the butt.
I'm beyond excited to continue to improve with Dave as my tennis trainer. 
For enquiries reach out to Dave at @vancouver_tennis_training or email him at vancouvertennislessons@gmail.com.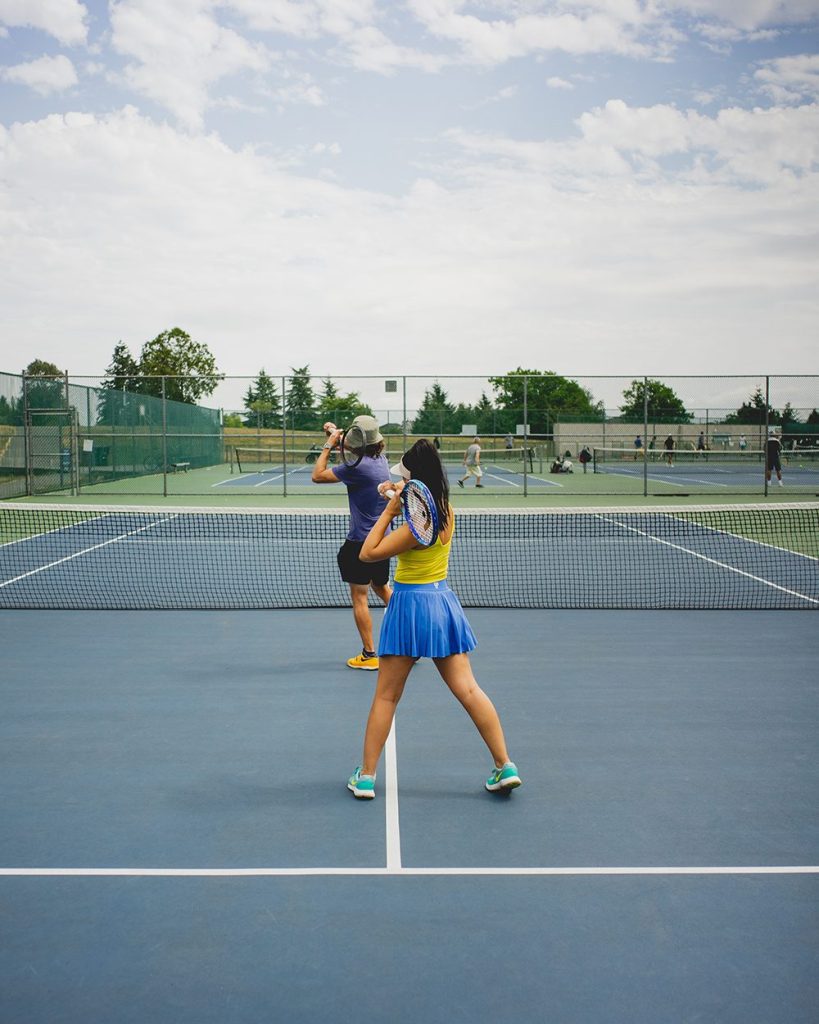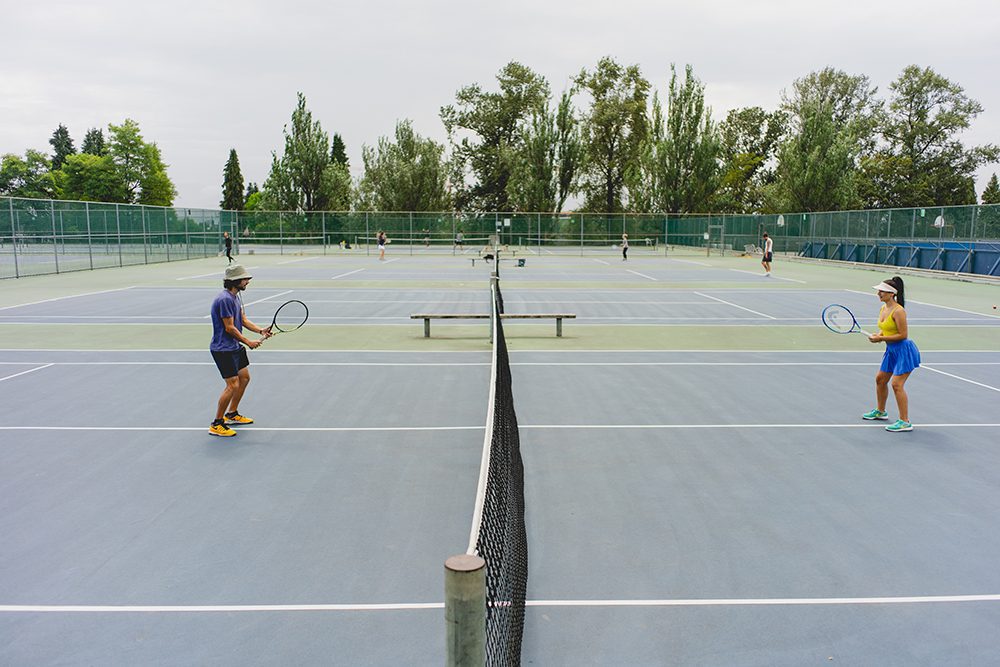 As someone who is 4ft 11" finding a place to do professional alternations was of high importance when I moved here. Luckily for me I found an amazing place very close to home. 
Money's Dry Cleaning, located on Helmcken in Yaletown is family owned and operated by wonderful Aileen. 
I have taken everything I've ever needed altered or dry cleaned to Money's whether it's new, old or vintage. Aileen has shortened hems and sleeves, taken in waistbands, replaced zips, repaired rips, added hidden fastenings to stop dresses from gaping open and she has taken some of my scruffy vintage finds and fixed them up like new.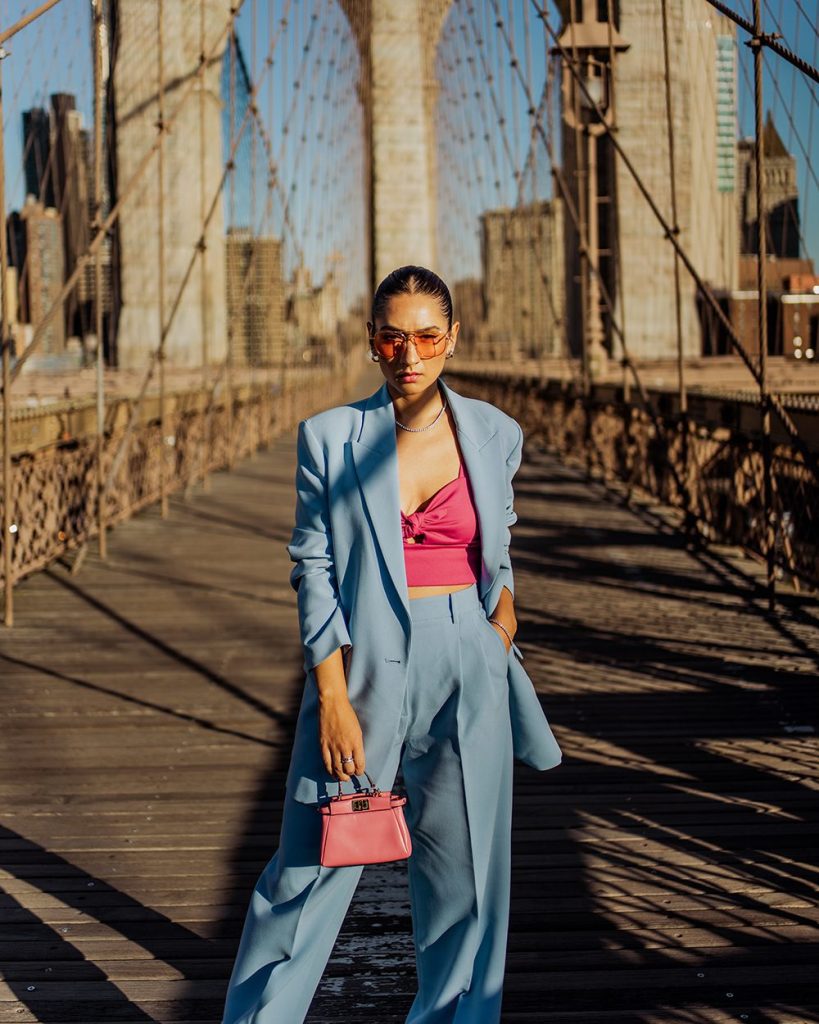 Aileen and her Mum currently have a late 1960s/early 70s dress that the owner of Bohemia Gallery Very kindly gave me for free with a purchase to fix up. It had a big rip under the arm and was about 3 sizes too big for me but I took it to Money's and I know it's going to look wonderful when I get it back.
Unlike my alternations place in East London, Stitches (who I still love dearly and did a wonderful job every time), Money's is super quick and has often turned things around for me in a matter of days. 
I've also noticed Money's is cheaper than Stitches which is a delight! 
.
Let me know in the comments below if you try any of my PFH 5 favourites for August 2022!
Do more on & for the planet, Gabriella