Happy New Year and welcome to 2022. A year that I hope is filled with joy, prosperity and travel for you.
It's the first PFH 5 faves of 2022 and with it I bring you some of my treasured gifts received over the holidays, pasta recipes to inspire you to get into the kitchen more, the winter boots that are helping me survive my first Canadian winter and the emergency hair products that saved my curls when my luggage went missing on my first trip of the year.
This month I've been loving:
1. Gray Malin
I have been obsessed with Gray Malin's photography since 2017 when his Prada Marfa collection dropped. His photography is such a beautiful tribute to a life of travel and keeps the dream alive no matter what's going on in the world.
When his collection, Gray Malin at the Beverly Hills Hotel, came out it immediately went on my vision board for life and there it stayed. If you don't know already I am a total sucker for the golden age of Hollywood glamour and this collection encapsulates it perfectly plus I think the Beverly Hills Hotel is one of the most gorgeous hotels in the world.
It has been one of my top office goals to put a framed Gray Malin up on the wall but I dismissed it knowing I had to prioritise ever so slightly more important components such as a chair and desk (which in itself was a drama – save yourself the trouble and don't order from Wayfair). 
So imagine my surprise when I find a Gray Malin box tucked under the tree on Christmas Day.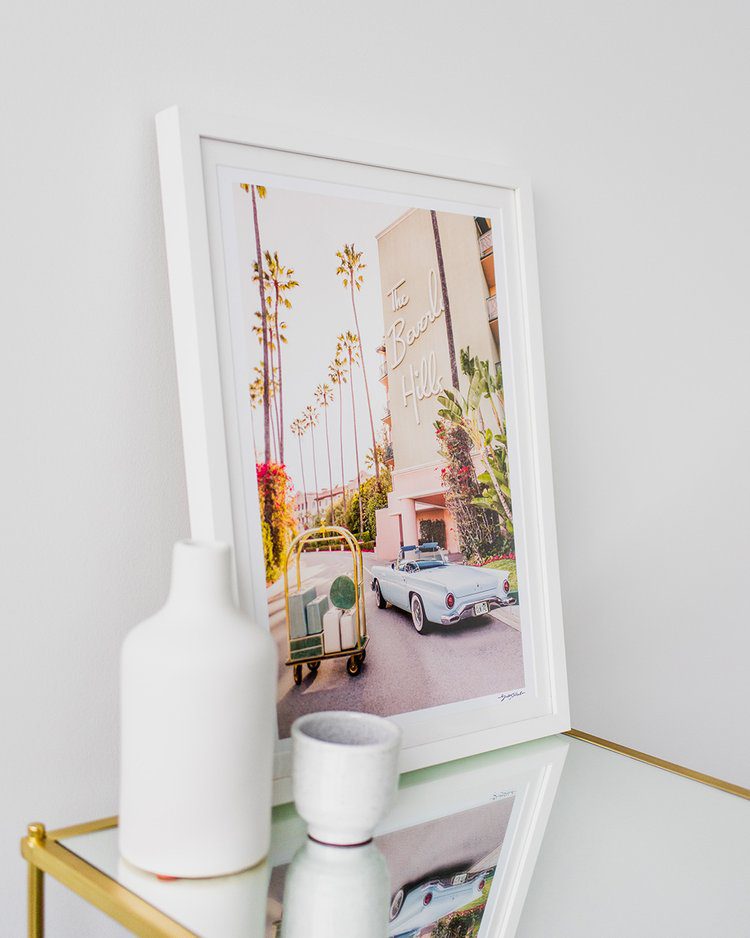 My print is the white framed 11.5″ x 17" The Beverly Hills Hotel.
Other Gray Malin favourites of mine are his À la Montagne shot in Aspen and Gray Malin at the Mauna Kea shot in Hawaii.
PFH Fun Fact: The last time I was having brunch at The Beverly Hills Hotel I was waiting for Michael to use the restroom in the hotel lobby and Victoria Beckham (POSH SPICE) walked past me and smiled at me when my jaw hit the floor in wonder.
2. Cardea AuSet Calm Mood Mist 
Michael gave me this little bottle of milky relaxation for Christmas and I've been obsessed with it ever since. 
Cardea AuSet is a plant-based Canadian skincare brand with a goddess mindset and aligned approach to finding your best self. Their earth-conscious products are created to be a part of your daily rituals along with the help of their blog, Cardea Collective, a spiritual space to level up and explore the woo.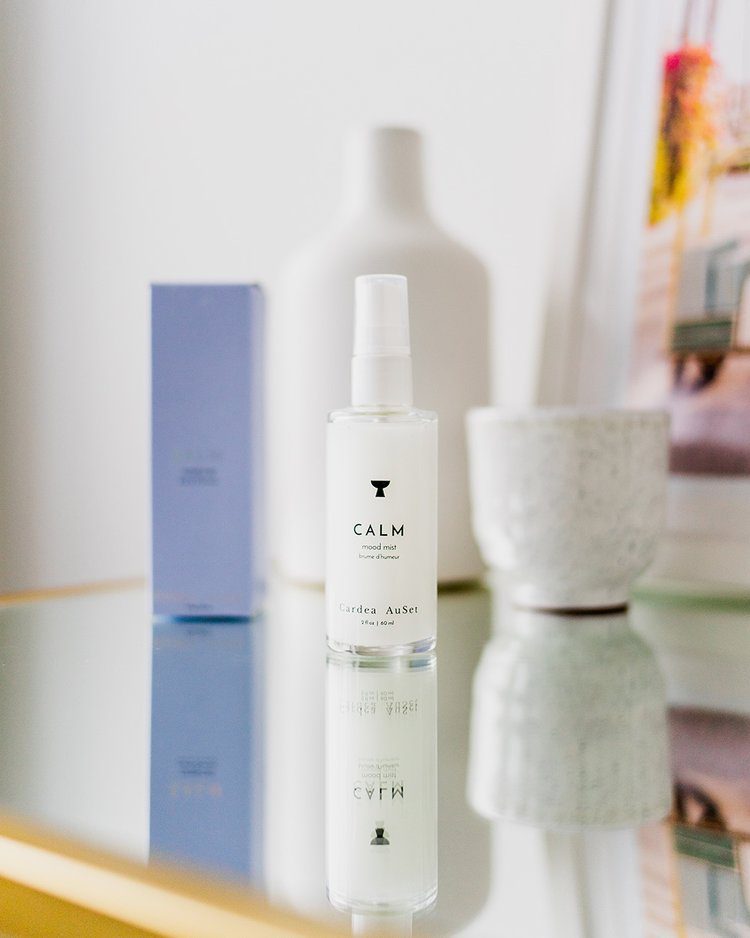 The Cardea AuSet Calm Mood Mist is an intoxicating potion of lavender, witch hazel, bergamot and frankincense that can be used on your pillow or as a room spray to ease you into a relaxed state of calm whether that's sleeping, meditating or addressing a trigger.
You can bet I'll be asking for the Activate Mood Mist for my birthday next month to spray before workouts, settling down at my desk or before photo shoots.
3. Cougar
I found Cougar when I was on the hunt for some snow boots to get me through my first winter in Canada. Just before Christmas an artic front was forecast to blow in and with the realisation that the winter sports I want to partake in whilst living here require some heavy duty boots I researched Canadian shoe brands built to withstand these drastic temperature drops.
Cougar is a family-owned Canadian brand who has been making the original Pillow Boot since the 1940s. Their winter boots can withstand -24°C/-11°F, have an anti-slip sole and all of their footwear is guaranteed to be waterproof (perfect for Vancouver).
I originally bought their Vanity Winter Boot in black and was so impressed I got the same pair in Mushroom too. They literally feel like I'm walking on air and they keep my feet toasty even when they're buried in snow. I wore them snowshoeing in Grouse Mountain and I don't know how I could have done that without them. I love that I can take them on any winter terrain and feel totally secure and cosy in them!
4. The Pasta Queen 
I stumbled across @the_pastaqueen via Reels back in May 2021 – Instagram's algorithm doesn't get much right but on this occasion it nailed my love of pasta. 
The Pasta Queen, Nadia Caterina Munno is the TikTok sensation sharing her family's pasta recipes that have been passed down generations. Here videos are amusing, easy to follow, charming and guaranteed to grow your "recipes" saved folder – if you don't already have one, you will now.
So far I've tried The Lazy Princess which gave a new life to an otherwise boring bag of frozen peas and her Simple Pasta Caprese became one of our go to lunches in summer 2021.
One of my new year's intentions for 2022 is to try at least one new recipe a week and you can bet a few of her pasta dishes will be amongst them. Top of the list is her Cacio e Pepe, The Maiden's Spell and The Green Temptress.
5. Pattern Beauty
If you were watching my stories during my trip to Miami at the start of this year you will know that mine and my friend's luggage got left behind in Canada when our flights were changed. Very foolishly I did not pack my carry-on with practical items in the event that this happened and as this was my first trip as a content creator without Michael, I had all the camera equipment on my person therefore filling the usual spaces were I keep bits of makeup and toiletries etc.
So there I was with no clothes other than the sweatsuit I was wearing, no makeup, no patience and worst of all none of my hair products. Anyone with curly hair will know that everything from shampoo to the towel we dry our hair with has to be specialised and in a world lead by systemic racism you can guarantee that neither the hotel toiletries nor the hair dryer provided is an option.
My previous blog posts on curly hair will give you a brief idea of just how many products are needed to treat and style curls whilst travelling: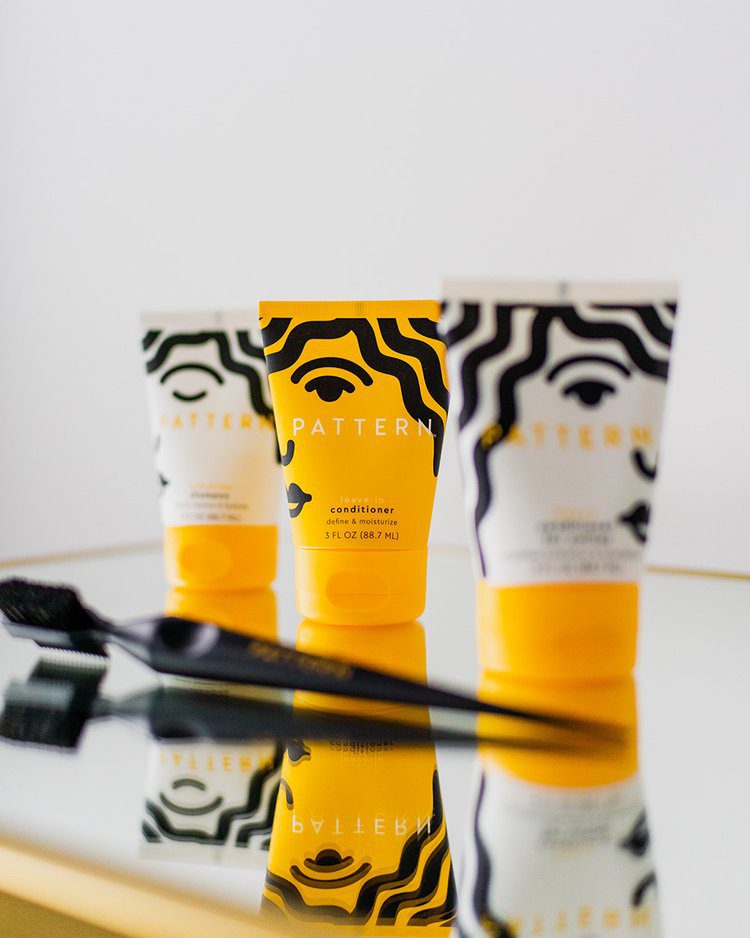 With no luggage nor any answers from Air Canada or American Airlines – both claiming it was the other airline's fault – we sacrificed our planned day of unwinding by the pool to make an emergency trip to Target to pick up the essentials so we could at least clean ourselves and become semi presentable. 
From this shop I took the opportunity to try out some of the Pattern Beauty line by Tracee Ellis Ross and I was not disappointed. With the goal of grabbing as many products as I could for all my hair's needs whilst keeping the cost (not to mention the weight of my suitcase) down I purchased:
Edge Tool: a three-in-one tool for parting, combing and brushing partings and baby hairs.

Mist Spray Bottle: this refillable bottle allows you to mix up your own hydrating product and provides a continual fine mist that gives your curls another life before wash day.

On-The-Go Kit: a wash bag containing a travel size of their award-winning hydration Shampoo, Heavy Conditioner and Leave-In Conditioner. Better yet these chubby travel sizes can be refilled with the larger products so you don't need to recycle them when they're empty.
3 purchases added up to 8 products saving me so much money (because you have to buy the items you need before the airlines reimburse you) but most importantly saving my curls.
If you're thinking about the impact on the planet these products have given that they come in plastic bottles, you're not alone. Without the luxury of re-buying products without single-use packaging I made the conscious choice to buy from Pattern as their bottles are recyclable. 
I also chose them because of the work they do to support women of colour.
I'm so impressed by Tracee Ellis Ross' brand that I will definitely be purchasing from Pattern again at Sephora.
.
Do more on & for the planet, Gabriella