In my June 2022 5 favourites I'm sharing the heavenly scented and incredibly whimsical natural coconut-soy candles and the Florence by Mills product I'm obsessed with. I'm talking homemade plastic-free snacking, who I've been working out with recently and which juicer has levelled up our kitchen.
Here's my PFH 5 favourites for June 2022: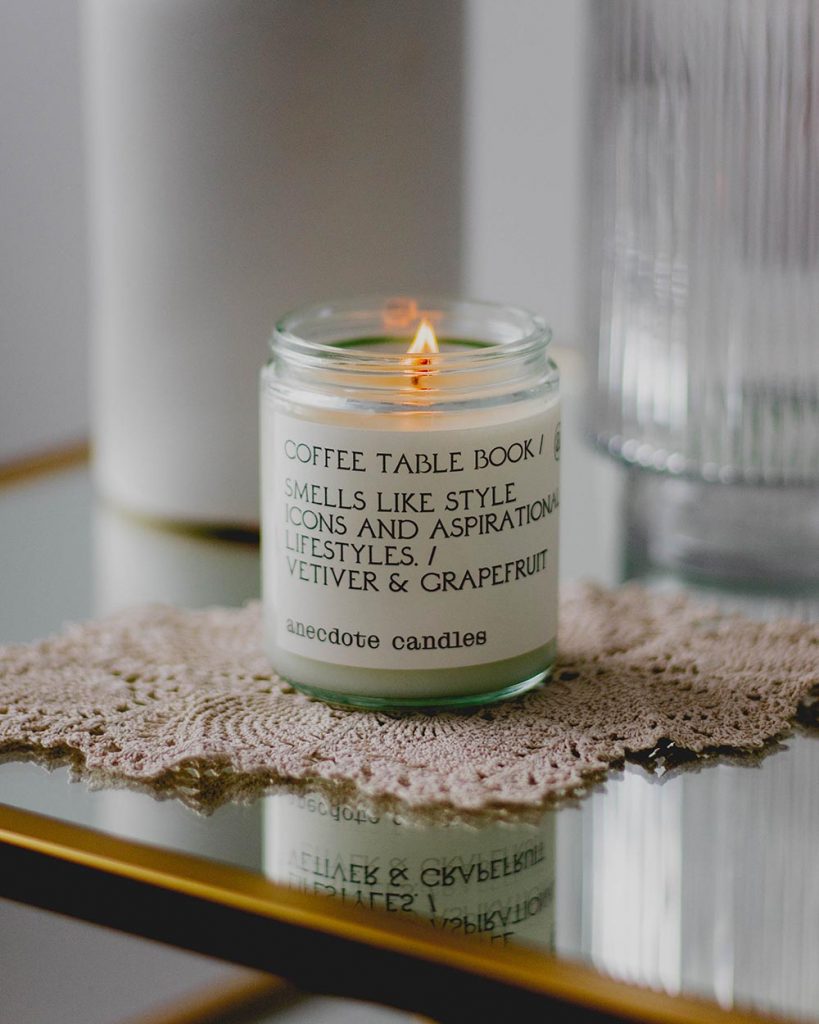 I came across Anecdote Candles in Indigo when I was looking for birthday gifts for a friend. I picked up the "Adulting" candle for her as it was her 30th birthday and had an amusing quip about wanting early nights and steady pay checks.
The "Coffee Table Book: smells like style icons and aspirational lifestyles" spoke to me in a way no non-lavender candle ever has.
Their candles smell fantastic and are the most amusing, take a look at these examples:
Young Love / Smells like devotion and delusion (my fiancé Michael and I met at 18 years old and this one just tickles me.
Meditation / Smells like mindless mindfulness.
I'm Speaking / Smells like male fragility and rude interruptions.
Anecdote Candles are natural coconut-soy candles that come in recyclable/reusable jars. Their scent is the best I've ever found in a candle and can fill the room with just the lid off before it has even been lit.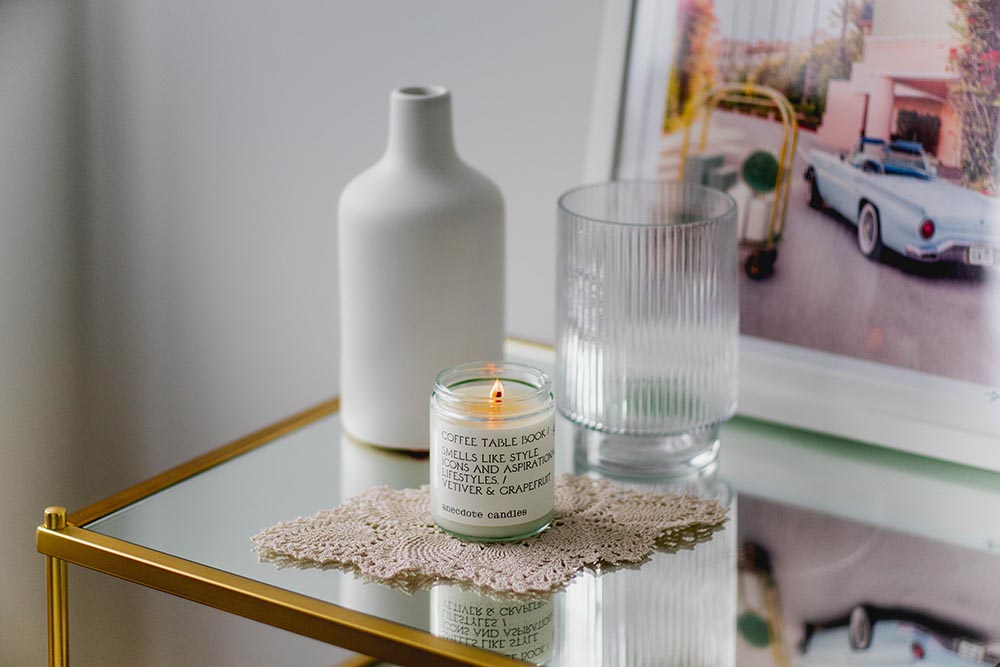 2. MadFit YouTube workout tutorials
Since the pandemic really kicked off I haven't had a personal trainer so I've been looking to YouTube to shake up my morning workouts in the gym. 
I've shared my love for Spin Junkie in a previous PFH 5 favourites for her motivating and fun spin tutorials and this time I'm sharing MadFit. 
MadFit is Maddie Lymburner's Fitness channel on YouTube and has a huge variety of cardio and strengthening tutorials. MadFit's workout routines are easy to follow along and are available at different levels of ability including beginners or low impact and she has varying lengths of tutorials. 
MadFit tutorials are clear, concise and easy to follow even if you're not familiar with a specific exercise as she not only prepares you by explaining how to do it but she does the entire workout too so you can continually compare and check your form. What I like the most about MadFit is that the workouts aren't intimidating, she films then in a bright, open space, her music isn't distracting and she often says lines of encouragement like you're in the room with her. Plus her dog sometimes makes an appearance which is always cute.
I've really enjoyed tagging a couple of her 10 minute abs and booty band tutorials onto the end of my workouts to strengthen and tone.
3. Omega Horizontal Slow Juicer, 150W, 4 Cups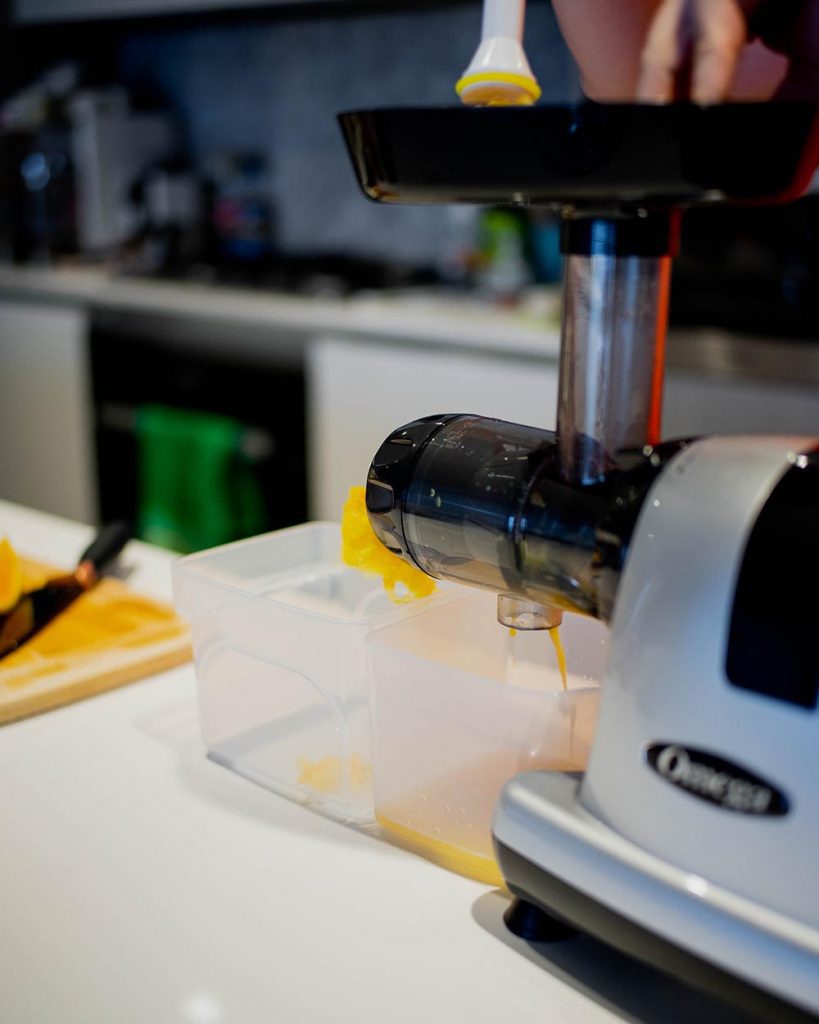 We bought a juicer when we realised how much money we were spending on freshly pressed juices in Nesters and Choices in downtown Van. Not to mention the consumption of the plastic bottles they come in were staring to add up. 
Though the purchase was a big expense in the long term it's saving us money, giving us better control over the ingredients and we can use both glass bottles (which are infinitely recyclable) and some of those plastic juice bottles from the aforementioned purchases to store our freshly pressed juices.
Our Omega Horizontal Slow Juicer, Stainless Steel, 150W, 4 Cups wasn't our first juicer purchase. We originally tried a much cheaper one, NutriBullet® Compact Juicer Grey, 800W, 6 Cups, from Canadian Tire but didn't get on with it at all. It works like a high velocity blender to extract the juicer which always leaked and created a terrible mess on our kitchen counter top not to mention created a huge amount of waste. 
The Omega Horizontal Slow Juicer, Stainless Steel, 150W, 4 Cups is a slow-press juicer which means it slowly extracts the maximum amount of liquid the fruit or veg has within, leaving you with a dry pulp. If you're looking for a juicer, the mention of dry pulp is an indication that you will get the most out of what you're juicing.
Every part of the Omega Horizontal Slow Juicer, apart from the electronic body (which like a blender doesn't need to be cleaned), is dishwasher safe so after you've done your batch juicing you can pop it all into the dishwasher without having to fuss with any messy bits.
Sure, the cost of the Omega Horizontal Slow Juicer is one to wince at and is definitely an investment but as well as juicing fruits and vegetables it also can extract nut milks, make nut butter and baby food, mince herbs and garlic and extrude fresh pasta.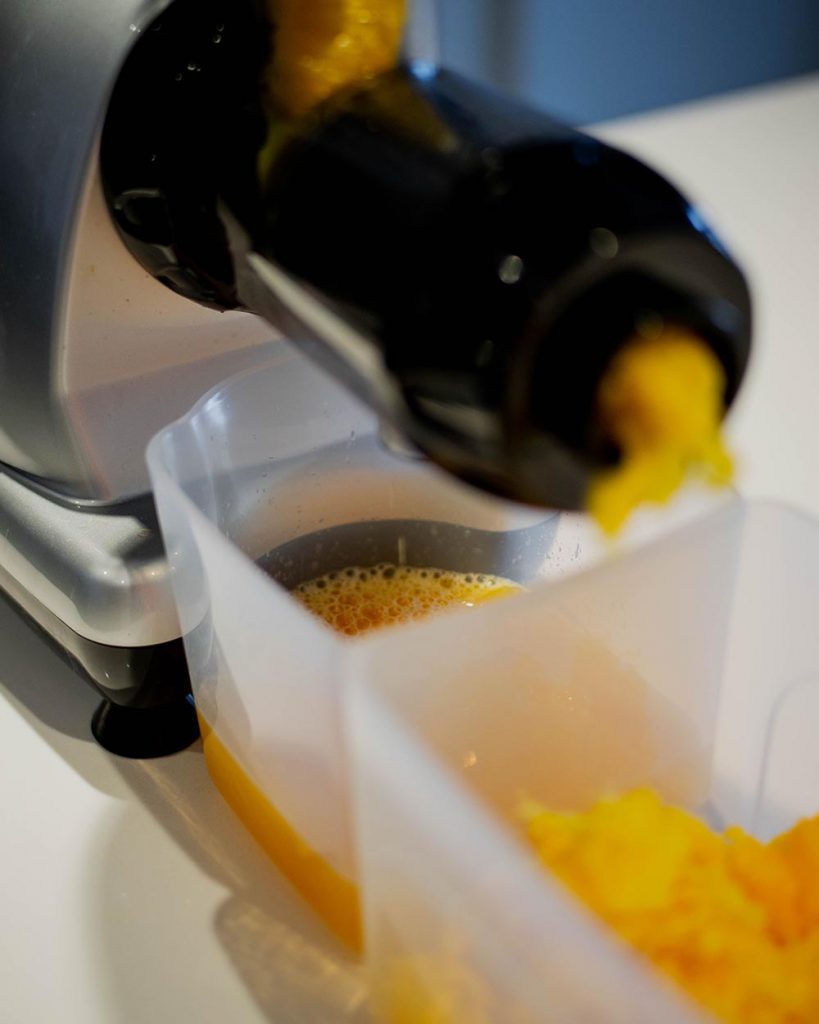 Michael's fiery ginger wellness shot recipe
Makes about 400ml of juice, depending on the juice yield of the oranges used.
4 oranges

 

6" approx long ginger root
½ lemon
1 tsp cayenne pepper
1 tbsp apple cider vinegar

 
Clean ginger root.
Quarter oranges and lemon and peel off skin.
Put orange and lemon segments and ginger through the juicer.
Either pour the juice yield into a bottle, add the cayenne pepper and apple cider vinegar and shake vigorously with the lid on or add the juice, pepper and vinegar to a blender to mix before storing in a bottle in the fridge.
This fiery ginger wellness juice will taste fresh for approximately 2 weeks when stored in the refrigerator.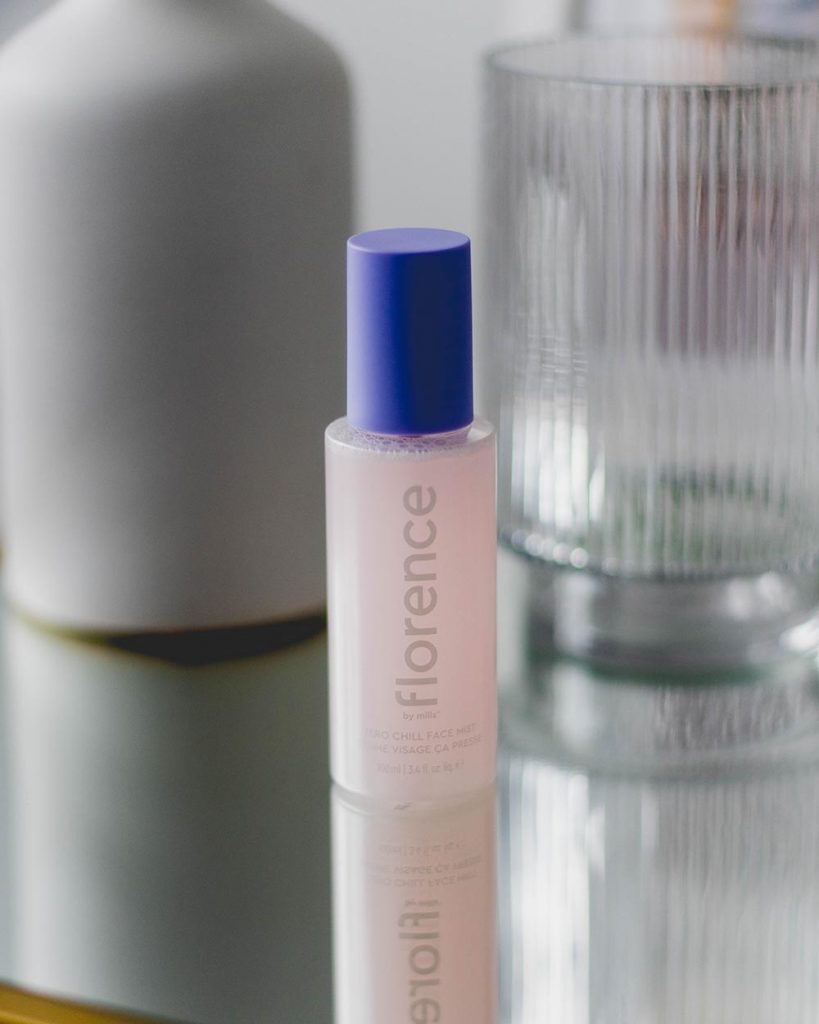 I'd first seen Florence by Mills on Millie Bobbie Brown's Instagram so when I saw the collection looking fresh in all its lilac glory in Shoppers Drug Mart I couldn't resist picking up a couple of products to try. 
Florence by Mills is a clean beauty brand created by Millie Bobby Brown. It's paraben, sulphate and cruelty free, vegan and has no synthetic fragrances. Plus some of the proceeds go towards the Olivia Hope Foundation to help fund the research towards finding a cure for childhood cancer.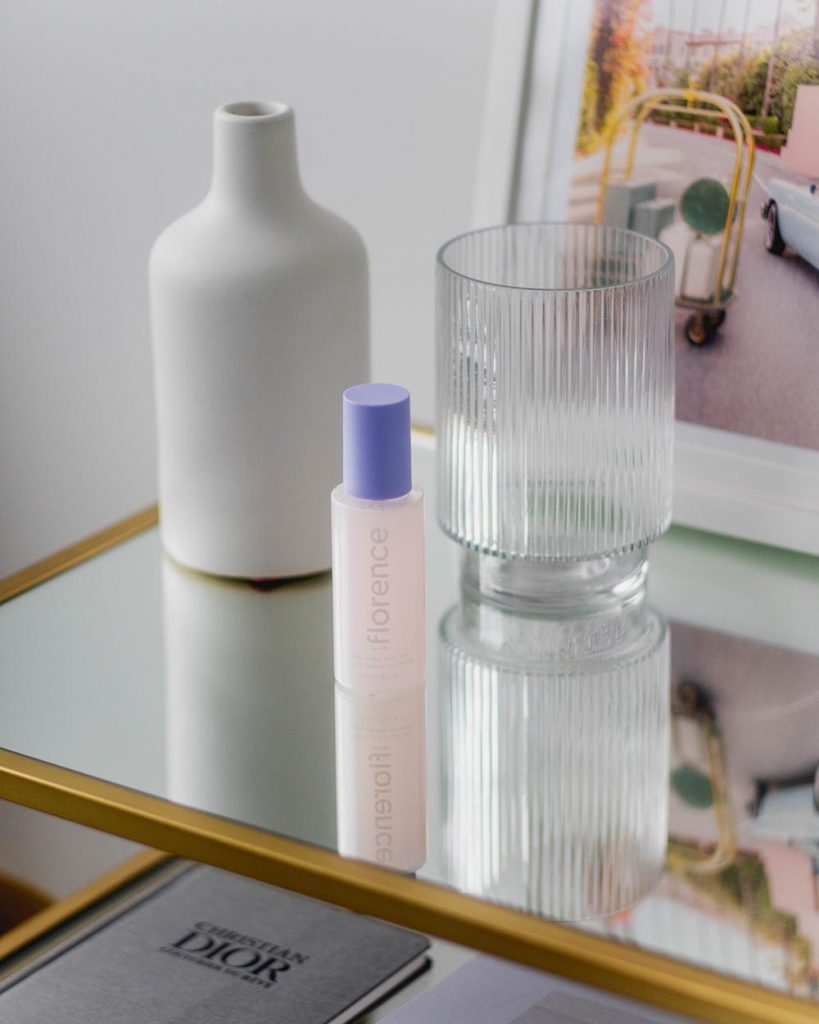 I purchased the What's My Line eyeliner in the shade Wrap and the Zero Chill Face Mist.
Though I love the colour of the eyeliner and the fact that it doesn't budge for hours on end without makeup remover, it takes a lot of pressure to get a good amount of colour pay-off from the application. So I personally only use it for lining the lower lash line or waterline. I tried it as winged eyeliner a few times but the application isn't smooth enough for a clean winged eyeliner look. It's super pretty on the lower lash line though for an effortless pop of colour.
The Zero Chill Face Mist has totally won me over. As a part of my evening routine to get my body adjusted for sleep, I apply Mario Badescu's Facial Spray with Aloe, Chamomile and Lavender over my face after my skincare routine and then spray my pillow with Cardea AuSet's Calm Mood Mist. I picked up the Zero Chill Face Mist to be my morning mist to energise my skin and provide a pick-me-up during long hours at my desk.
On warmer days I've been putting it in the fridge for a more cooling effect on the skin.
I've found it to super refreshing when I've been at my desk writing all day. It feels hydrating and has an uplifting scent without being heavily perfumed.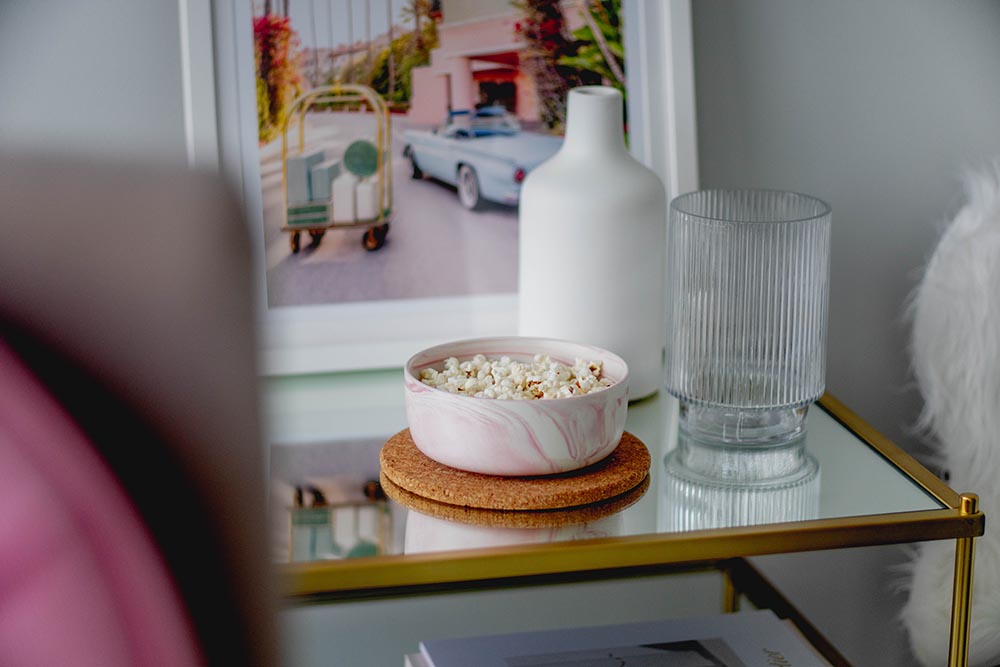 In my endless pursuit to cut down the amount of crisps I eat I've been obsessed with making popcorn as an afternoon snack. 
I get my kernels from plastic-free, dry-food store Bulk Barn or the Wholefoods bulk section if they're out of stock.
I put a ⅓ cup of popping corn kernels in a microwave-safe bowl, hit the popcorn setting on my microwave and wait for it to finish popping before adding salt as a topping. 
If you are looking for more plastic-free snack ideas take a look at my blog post, Homemade & low-waste travel snacks.
What have you been loving this month? Let me know in the comments below!
Do more on & for the planet, Gabriella