This month on PFH I'm sharing my new vegan skincare routine with Dr Botanicals Apothecary range, my visit to the new Hockney exhibition in London, why I switched to Wild deodorant, the parts of Kew Gardens you don't want to miss and the reusable glass straws that make all my drinks look fancy AF.
Each of my PFH favourites are chosen to inspire you to do more on & for the planet whilst caring for yourself and others.
This monthly feature shares five things that I'm loving and includes anything from plastic-free products and sustainable swaps to thought-provoking exhibitions and restaurant recommendations. It's a space on PFH where I can keep you in the know of what's popping up in London and my new finds that are helping me to live a more low-waste lifestyle.
Whilst travel restrictions are still in place due to the pandemic my favourites will continue to be more UK-based until it's safe to travel further.
Here are my 5 favourites for August 2021.
1. Dr Botanicals Apothecary range
Dr Botanicals is a luxury vegan and natural skincare brand based in the UK. Created by a chemist with a family history in innovative skin treatments, their brand philosophy is to create natural products inspired by the nature they seek to protect and preserve.
"Let nature care for your skin with Dr Botanicals." – Dr Botanicals.
Dr Botanicals' new range, Apothecary, is inspired by superfoods to give your skin the rich nutrients it needs to keep it plump, hydrated and nourished.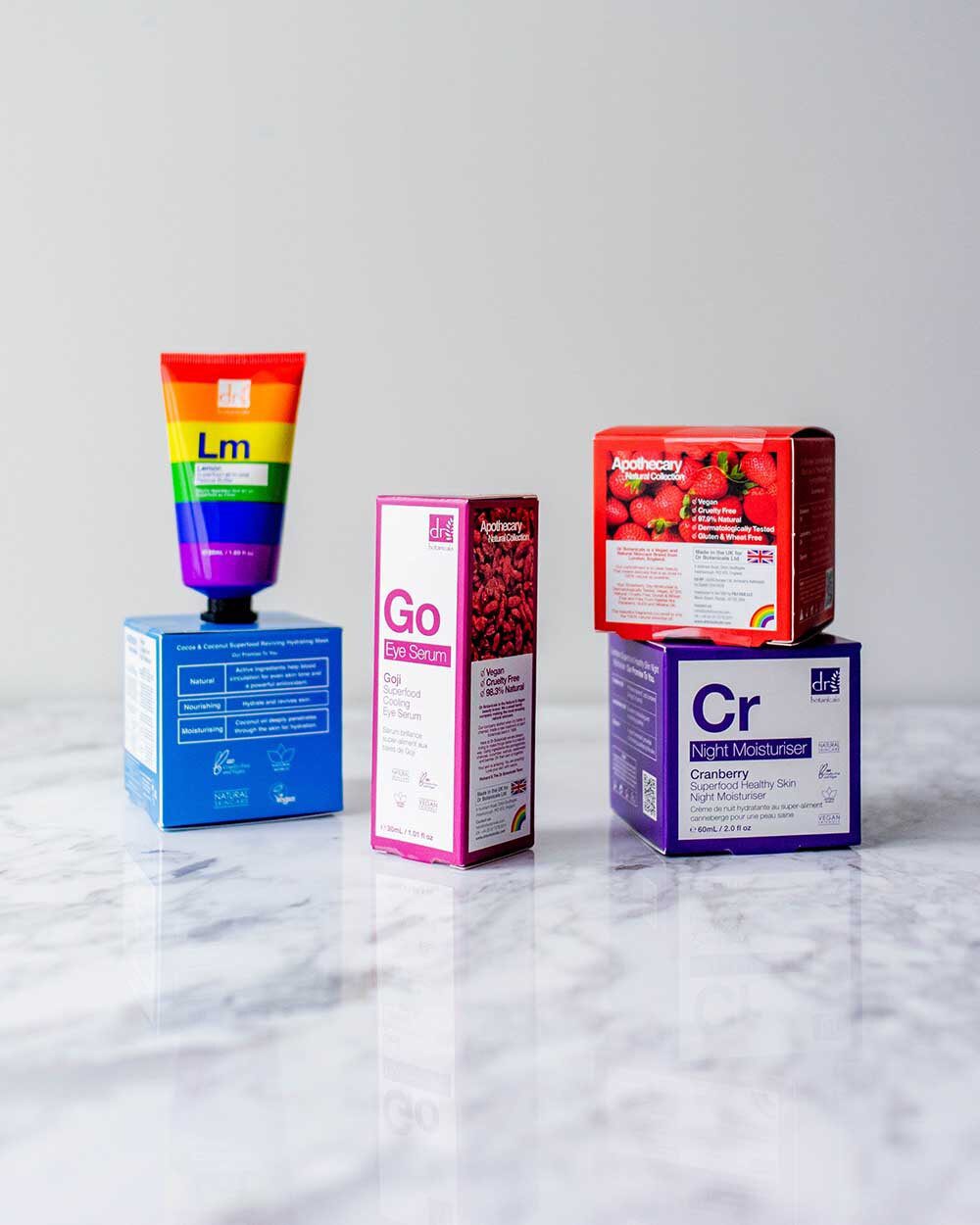 Superfood describes a category of food that's high in fibre, vitamins and antioxidants. Dr Botanicals has created the Apothecary range that features 14 superfood products each focused on one specific superfood's qualities and how it can protect, replenish, and repair your skin. 
Ingredients include Kale which is high in Vitamin C, turmeric which brightens the skin and watermelon which has antioxidants that can slow down skin ageing. There's plenty to suit your skincare needs within the range.
I was gifted a few products from the Apothecary range by Dr Botanicals to try and I love using them so much that I want to share them as one of my August favourites. I have become obsessed with applying the Cocoa & Coconut Superfood Reviving Hydrating Mask straight out of the fridge at the end of the day, my skin feels immediately dewy after I remove it. The Strawberry Day Moisturiser and Cranberry Night Moisturiser are also contributing to a much more dewy and plump complexion and have a very light texture.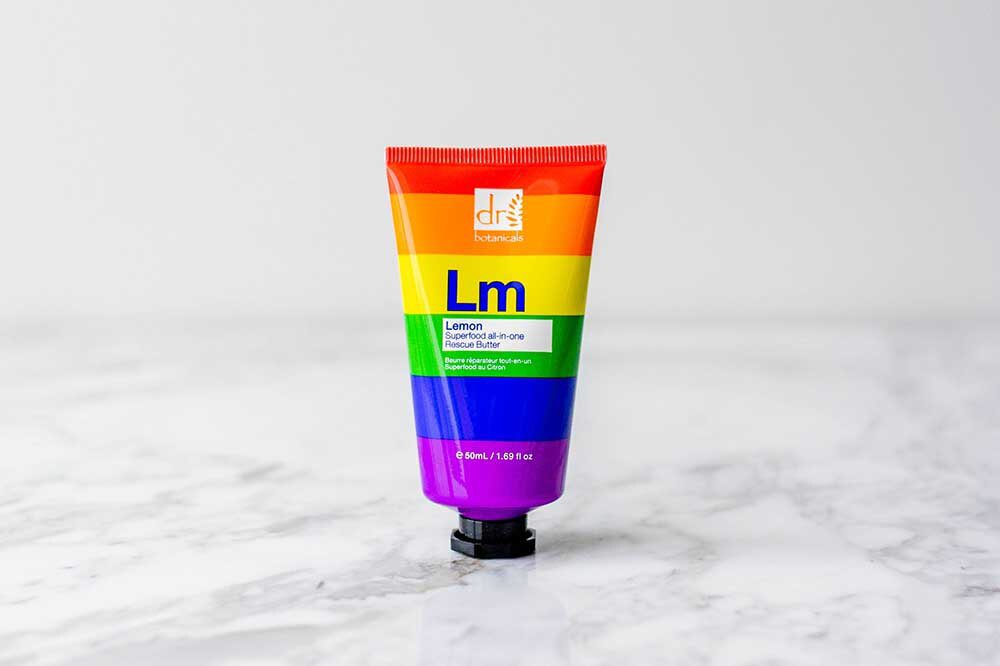 I for one am a big fan of a multi-use product so the lemon balm is my favourite. I have been applying it to my lips, elbows, feet and hands and it has significantly hydrated my skin. We also put the lemon balm on my partner's sunburn and it settled down overnight!
The Apothecary range includes face masks, cleansers, exfoliators, serums and moisturisers and comes in a recyclable glass jar.
2. David Hockney: The Arrival of Spring, Normandy, 2020 exhibition at Royal Academy of the Arts
David Hockney's work is amongst mine and my partner, Michael's favourites and we were thrilled to find out there is a new exhibition of his work showing August – September at Royal Academy of the Arts in Piccadilly, London.
The Arrival of Spring, Normandy, 2020 consists of 116 works created by Hockney on an iPad with a personalised app that allowed Hockney to both paint and draw to his specific requirements.
The collection is a visual documentation of the unfolding of spring on his Normandy property during the period when most of the world went into the first lockdown of the Coronavirus pandemic. The property covers 4 acres which gave Hockney plenty of material to work with as he observed the season emerge out of winter.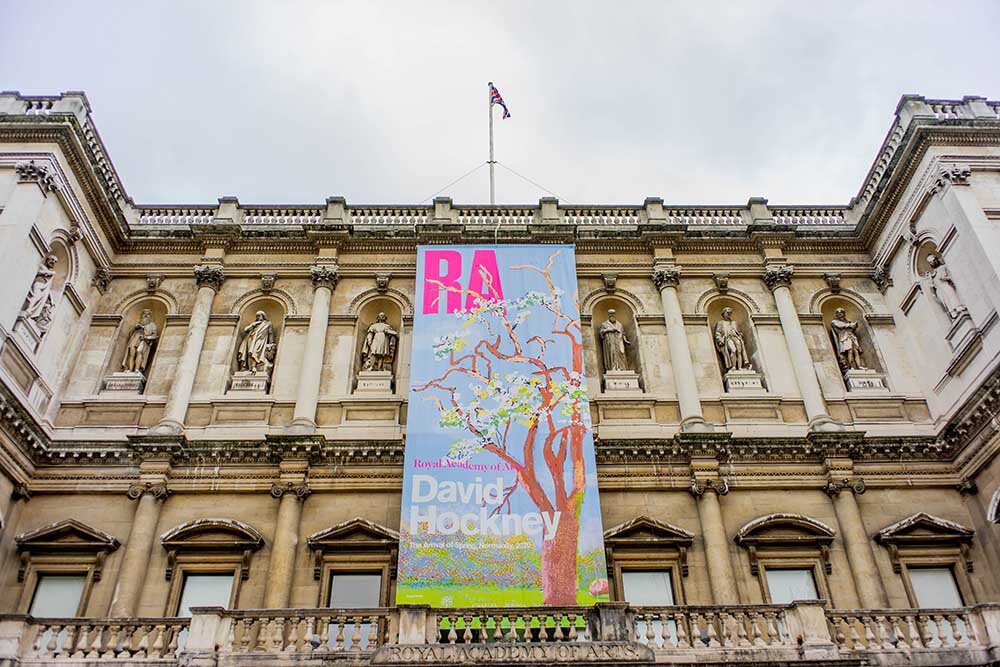 "This exhibition will be a reminder of the constant renewal and wonder of the natural world – and the beauty of spring." – Royal Academy of the Arts, London.
The work's impressionist style, no doubt inspired by Monet's springtime paintings created nearby in Giverny, France, can be admired up close where you can appreciate textures made by visibly individual strokes made with his stylus or from across the gallery where they all come together.
The exhibition shows all 116 works across 3 private rooms. Photography is prohibited within the exhibition so unfortunately I can't share it with you, but it does make it all the more special to experience. You can see some of the pieces from the collection on the Royal Academy website. 
Ticket cost for Spring in Normandy 2020 exhibition 
The Arrival of Spring, Normandy, 2020 is on at RA from 11th August – 26th September 2021.
Tickets cost £17 each without a donation.
If you want to enjoy Hockney's work in London for free head to Tate Britain to see A Bigger Splash.
3. Wild deodorant
Wild is a natural deodorant brand based in the UK. Their deodorant is free from aluminium, parabens and nasty chemicals whilst their packaging is plastic free. 
I have been trying many different natural deodorants over the years trying to find one that doesn't introduce nasty toxins to my body whilst also reducing plastic packaging. I have tried deodorants in glass, aluminium and cardboard packaging and though they're great they still don't quite satisfy both my partner and I so I decided to try out Wild and so far we both love it. It applies smoothly, only requires a couple of swipes and smells amazing. Something I particularly like about Wild deodorant is that the scent options change regularly, offering something new to try unlike regular deodorant brands that come in a limited range of scents. Of course the lavender scent is my favourite.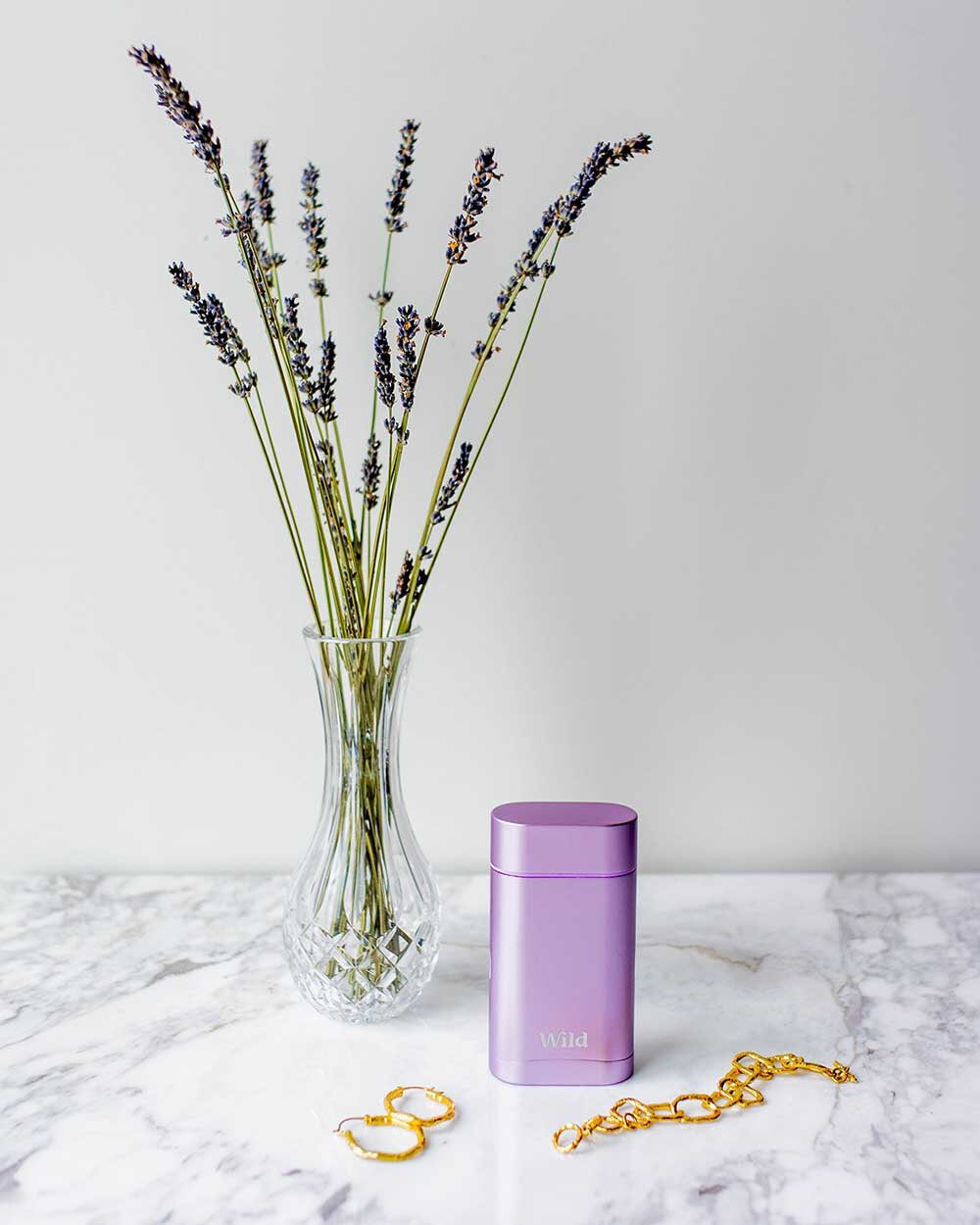 Though the applicator is plastic it is refillable and combined with the packaging for refills that is completely biodegradable, Wild greatly cuts down on waste compared to single-use plastic deodorant applicators.
Drop a comment on this blog post or email me at gabriella@postcardsfromhawaii.co for a discount code to get your own Wild applicator for free.
4. Kew Gardens
Kew Gardens are the Royal botanical gardens of London in Richmond and is a UNESCO World Heritage site. The land covers 500 acres of land and has over 50,000 living plants, it is the largest botanical collection in the world.
It's not only a picture perfect part of London, it's also a fascinating way to travel to some of the world's most beautiful plants all in one spot.
Things you don't want to miss in Kew Gardens:
Palm House 
The Palm House is a Victorian glasshouse that was built in 1844 to home the tropical plants Victorian explorers would bring back to England from their travels around the world. The living laboratory is filled with tropical plants and has a climate much like a steamy rainforest. It's home to some of the most fascinating plants including the suicide palm that lives for 50 years and only flowers once before dying, the bottle palm that only grows wild in Mauritius and the world's oldest potted plant.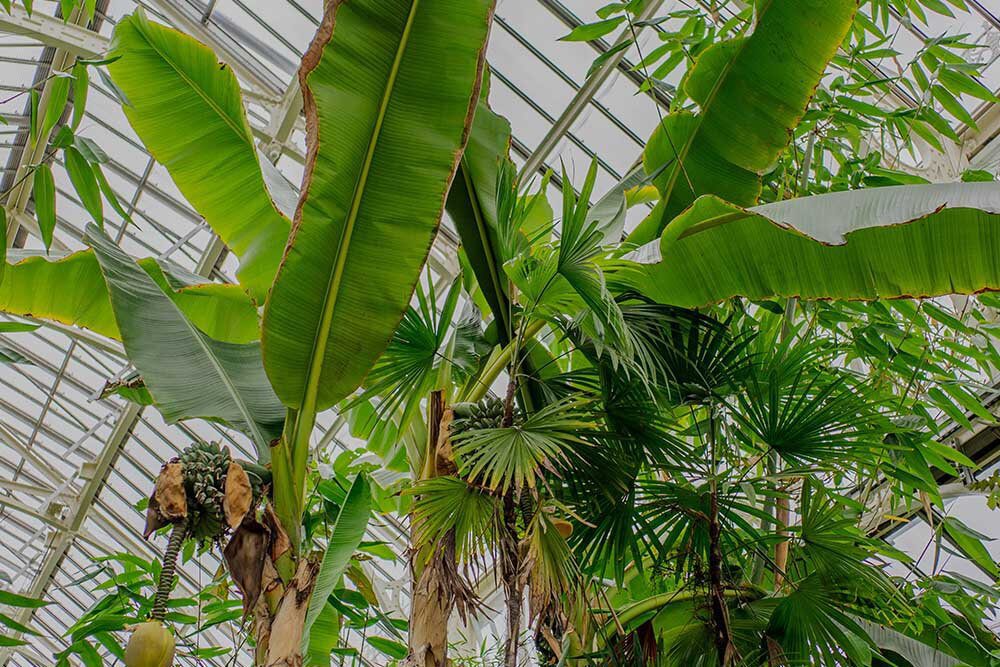 The Palm House is super humid so be prepared from sticky skin and frizzy hair.
PFH Fun Fact: The Palm House is made with 16,000 glass panes.
Waterlily House
The Waterlily house was built in 1852 specifically to exhibit the giant Amazon waterlilies, Victoria amazonica, whose lily pads can grow up to 3 metres wide.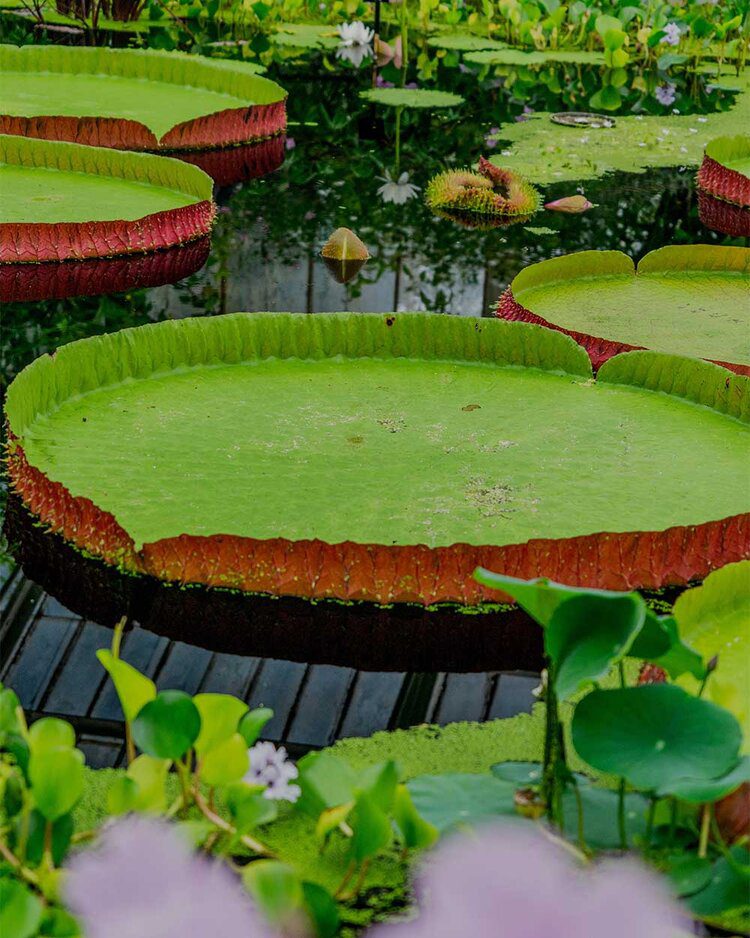 Temperate House
The Temperate House is the world's largest Victorian glasshouse. It's filled with 10,000 individual plants from Africa, Australia, New Zealand, the Americas, Asia and the Pacific Islands.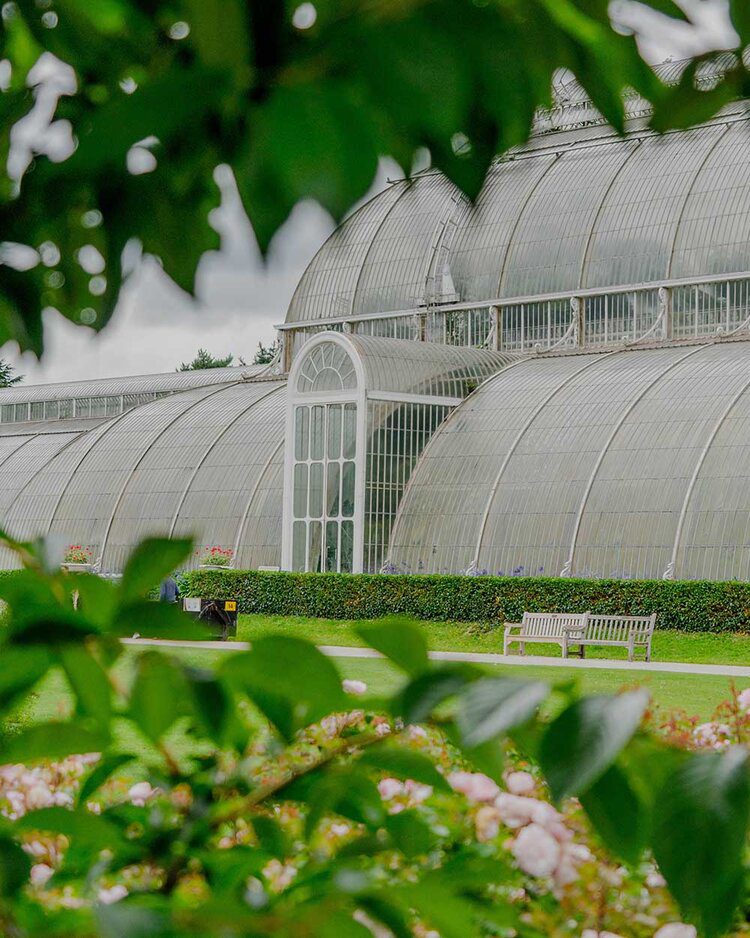 Rose Garden
The Rose Garden was designed in 1848 by landscaper, William Nesfield. It's located opposite the Temperate House and features 170 different species of rose.
Kew Palace
Kew Palace was built in 1631 and became the home to King George III and his family in the 18th century. You can tour three floors of the palace and learn about King George and Queen Charlotte's life at Kew with their 15 children. 
Princess of Wales Conservatory
The Princess of Wales Conservatory has 10 climate controlled ecosystems. Take the path through to view succulents and cacti to waterlilies and Venus flytraps. It's like a highlight reel of the gardens.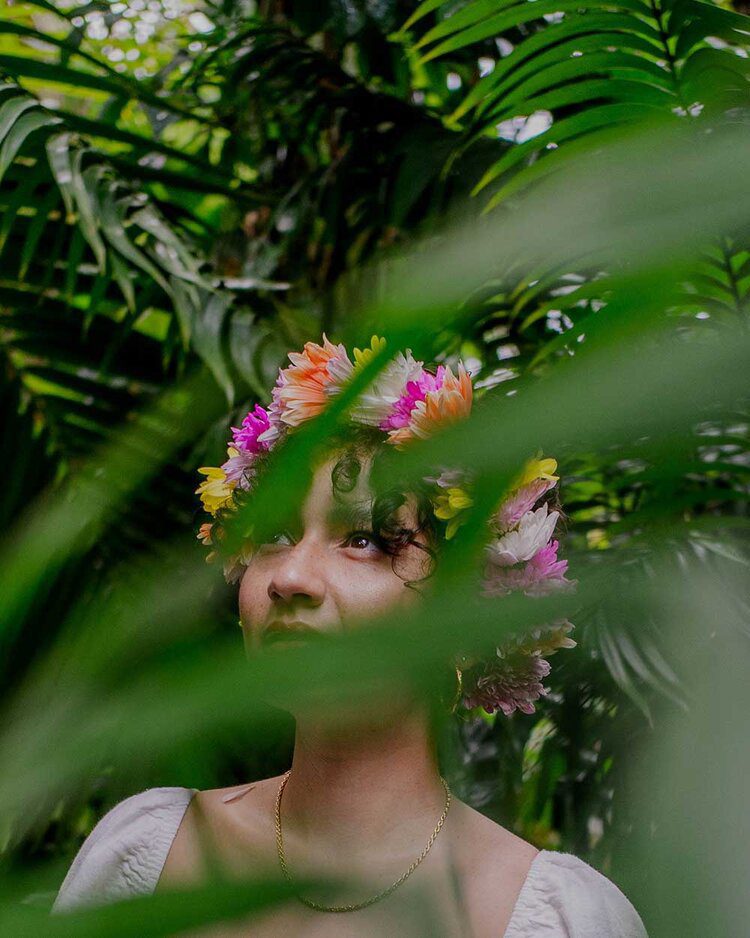 Ticket costs for Kew Gardens 
Timed entry tickets for Kew Gardens must be booked in advance before visiting.
At the time we visited in summer 2021 tickets were: 
£17.50 for adults aged 25+
£8.75 for young adults aged 16-24
£8.75 for students with valid ID
£5 for children aged 4-15
£15.50 for seniors aged 65+
£8.75 for jobseekers
£15.50 for disabled adults
Free to those who are registered blind
Carers accompanying disabled visitors get free entry
5. Manchester Glassworks reusable glass straws
Manchester Glassworks is ran by an independent glassblower based in the UK. They make reusable glass alternatives for a more mindfully sustainable future and their packaging is plastic-free and recyclable.
You may recognise these gorgeous glass straws from my 6 tea infused drink recipes with Coconut & Cotton blog post.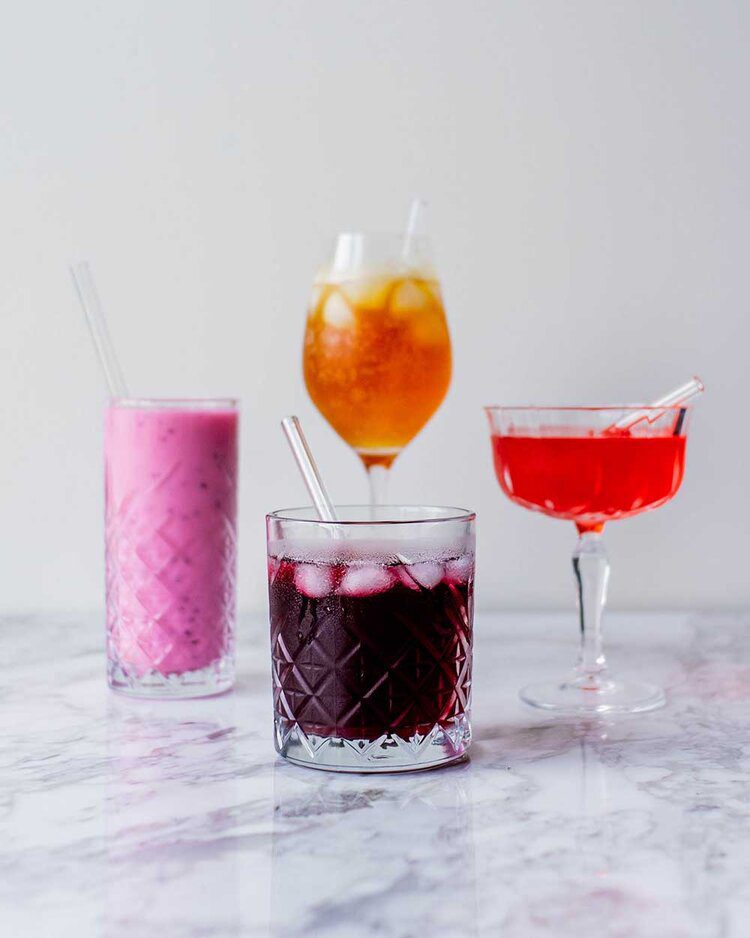 Manchester Glassworks' glass straws have quickly become my favourite reusable straws. What I love most about them is that they're aesthetically pleasing. Unlike bamboo or steel straws they elevate the look of my drink and look especially at-home in my imitation crystal cut cocktail glassware.
Manchester Glassworks has straws to suit all your glass depths from highballs to coupes and they're currently developing an extra short straw for coupe glasses which I've recently been trying out. There's also a wider straw at 10mm x 200mm for smoothies which I love using to drink my Mauritian alouda (recipe coming soon) because the basil seeds and agar agar doesn't get stuck.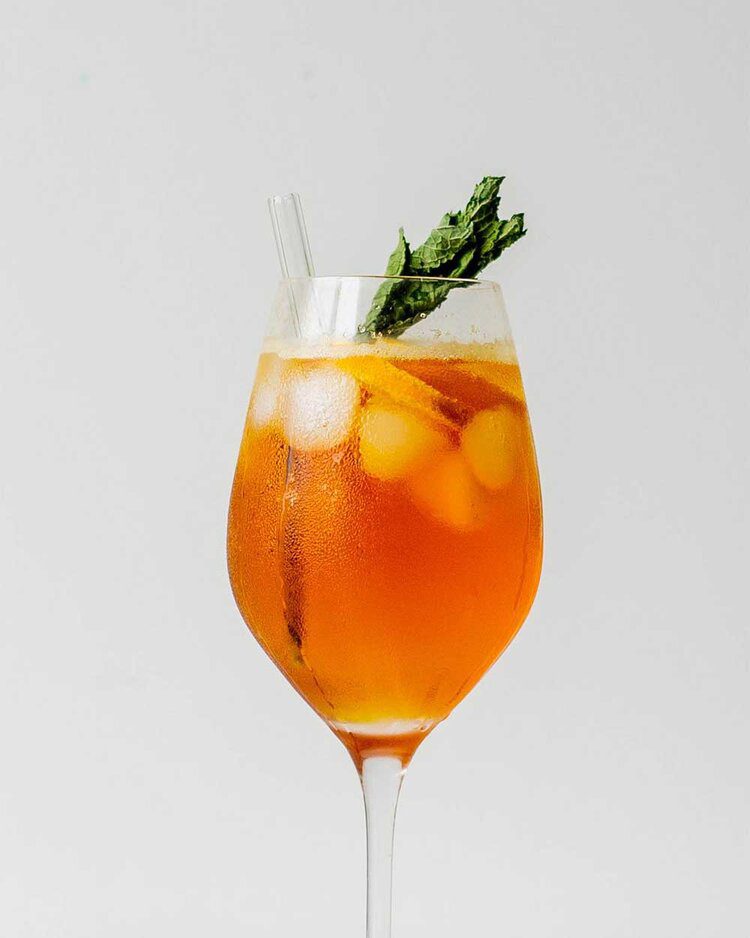 They're particularly useful for preserving my lipstick whilst sipping on my drink and I've found the glass much easier to clean lipstick off than my bamboo straws. I also find them much nicer to clean because you can see through them.
I know what you're thinking because I thought exactly the same thing – can you drop them? You absolutely can! They are incredibly durable, which makes this girl very happy because you won't believe how many bamboo straws I've had to compost because Michael broke them by sitting on them – don't ask.
Where to buy Manchester Glassworks reusable glass straws
You can buy Manchester Glassworks straws from plastic-free and UK-based shop, Coconut & Cotton.
Straws start from £2.50 each
There you have it, my five favourites for August 2021. What are you loving right now? Let me know in the comments below.
Do more on & for the planet, Gabriella
Some products in this blog post have been gifted but I chose to feature them in this blog post.