With Iceland making it onto the 2021 travel green list I wanted to put together a quick packing guide for clothing that will keep you warm and dry in Iceland's forever changing weather, whilst also keeping your luggage light and compact. 
"If you don't like the Icelandic weather, just wait five minutes" – Iceland.
If you're not used to travelling places where the weather changes often but never makes it into the  20°C (low 70s in Fahrenheit) then this packing guide will help you with what to wear to stay warm and comfortable in Iceland so the only thing on your mind is adventure.
I am not partnered with any of the brands in this blog post but you will find me recommending them as they are what Michael and I own and frequently travel with. I'm only recommending the brands whose clothes wash well, last a long time and are reasonably priced. Don't forget to look on Depop and eBay etc. for second hand clothing and there is always the option to do what I have done for trips like this which is to borrow clothing and outerwear from friends and family to save money whilst being more mindful of the planet. Got any friends who regularly ski? Great, now's the time to shoot them a message.
Here's what I recommend packing to wear on a trip to Iceland to stay warm.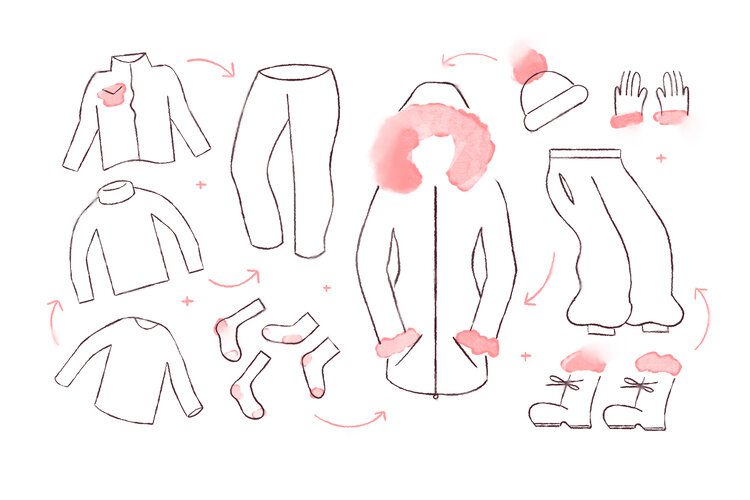 Thermal base layer 
My biggest mistake in packing for colder places such as Canada or Scotland has been not taking enough thermal base layers. The layers that go on top such as fleeces, jumpers and coats can be worn multiple times but I find wearing the same base layers without washing is like wearing the same pair of undies 2 days in a row. Maybe I'm just stanky, whatever, either way I advise having 2-4 minimum thermal base layers.
They're lightweight and it means you can stay warm under any layers you already own to save having to buy more clothes.
For those reading this that wear bras, you can save yourself some space by packing thermal base layers with bra support sewn in.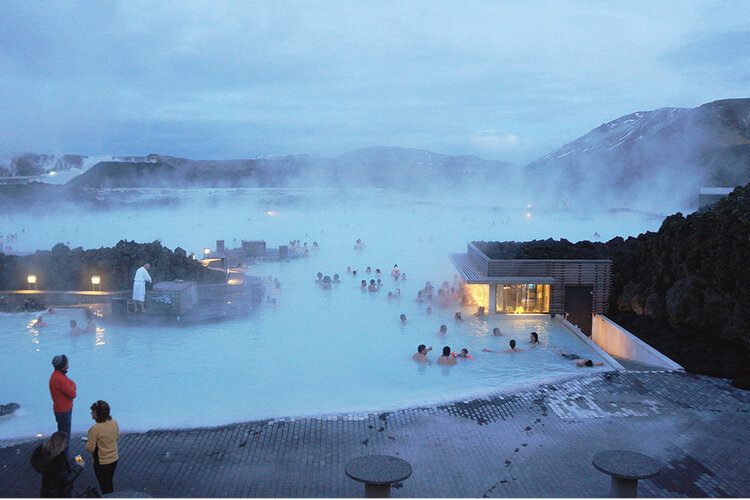 Fleece
A fleece is a lightweight and breathable layer that will keep you warm by trapping air in the pockets of its fibres. There are varying weights and looks of fleeces so it's up to you what you go for. I've found the mountain warehouse Camber half zip fleece to be great for fitting comfortably under tighter coats and it's super compact in luggage, but the bulkier fluffy fleece jacket from Uniqlo is so cosy and can be unzipped if I get warm. 
Thermal fleeces don't necessarily need to come in the form of a jacket or jumper, you can travel extra compact with a fleece turtle neck. If I know the weather is going to be particularly cold I will wear a thermal base layer with a fleece turtle neck and a fleece jumper or jacket over the top, under my coat.
If you don't already own fleeces then don't feel like you need to buy them, you can save money by wearing a jumper with a thermal layer underneath. Fleeces are great though for insulating whilst being a light layer so consider one next time you need a new jumper if you're looking for warmth and comfort.
Thermal leggings or long underwear
I recommend wearing either thermal leggings or trousers with long underwear underneath rather than something like jeans. Jeans take much longer to dry when wet and as it can be sunny one moment and snowing the next in Iceland you don't want to spend your time there uncomfortable.
Michael and I have thermals from Uniqlo and Mountain Warehouse but the best pair I've ever owned were from Calzedonia which I really wasn't expecting but I've worn them non-stop through the winter.
A tip for those who wear tights – to save money on thermals get a pair of thermal tights to wear under your trousers. Not only do they provide a slim extra layer of warmth but they're a base pair of socks too! Plus you have the versatility of wearing them as tights.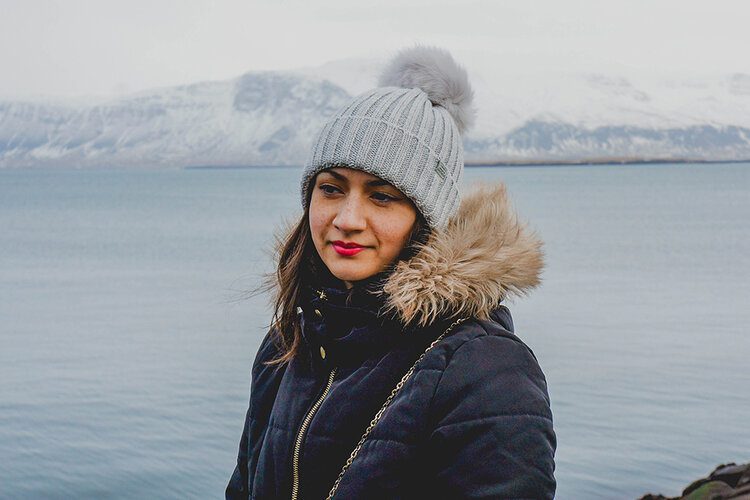 Waterproof over-trousers
I swear there are very few things in life that will make you feel more invincible than wearing effective waterproof clothing in adverse weather conditions. Seriously, I might look like I'm wearing a bin bag but when I have my waterproof over-trousers on I feel better than every other human being on the planet and I don't care how that sounds because I'm not soggy and miserable.
I chose to purchase waterproof over-trousers before my round the world trip in 2016 because I didn't think the actual waterproof trousers were flattering, but I wanted to keep dry and they are one of my favourite purchases ever. They pack down smaller than a water bottle when I'm not using them and when I do need them I just unroll them and slip them over whatever I'm wearing and I'm dry. My pair from Mountain Warehouse have slits on the side so I can still access my pockets (if I actually have them to begin with, you get me) and are adjustable at the bottom so I can slip them over my feet without needing to take my shoes off. Over-trousers are also great because you can take them off when you get to your destination so you don't have to sit in wet clothing. I swear if I had these back in 2015 to go between the tube and the office when I was working a corporate job in London, I might have actually been good at my job…
My waterproof over-trousers have saved me all over the world, from keeping my butt dry whilst hiking the Tongariro Crossing in New Zealand to keeping my butt dry on outdoor rides at Disneyland Paris on a rainy day, but they were particularly handy in Iceland because I could throw them over any of my bottoms to keep dry whenever the snow started. They also act as an insulating layer and were welcomed at 1am between snow flurries whilst waiting for a chance to see the Aurora Borealis (Northern Lights).
Waterproof over-trousers are also a good idea to have if you're still not budging on wearing jeans in Iceland.
Hiking socks or ski socks
In Iceland and other cold climates I wear either a pair of regular socks or my thermal tights with a thick pair such as these outdoor socks from mountain warehouse or a pair of the same ski socks I've had since I was 13 years old over the top.
Worn under hiking boots or snow boots, these have been enough to keep me warm. By wearing two pairs of socks, it not only provides an extra layer of insulation but it means I can take more regular socks which pack into smaller spaces and less thicker socks as I can get a couple of extra days wear out of them before they need washing.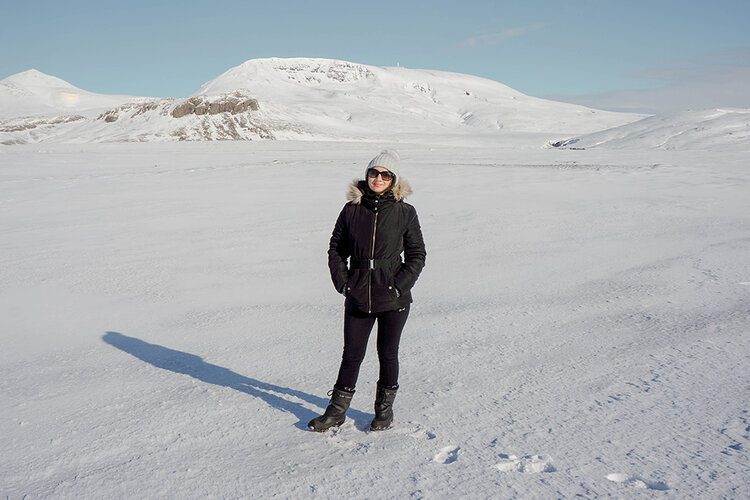 Coat
You want to be pretty serious about your coat for a trip to Iceland if you want to be warm, comfortable and dry. You don't want something thin like a trench coat or one that won't dry quickly when it suddenly snows, so any kind of faux fur/teddy bear coat is out of the window. You want something with a hood to prevent snowflakes from getting down your neck and some kind of insulation against cold winds.
The best coat choices for a trip to Iceland are:
A waterproof coat that has a fleece lining, even better if it's detachable so you have more options in one garment. Michael has this 3 in 1 coat from Mountain Warehouse and it has kept him dry all around the world.

A puffer coat that is waterproof, the longer the better.
If you have one with a faux fur trim around the hood that will do well in Iceland too as the furry trim will catch snowflakes around your face, keeping them out of your eyes.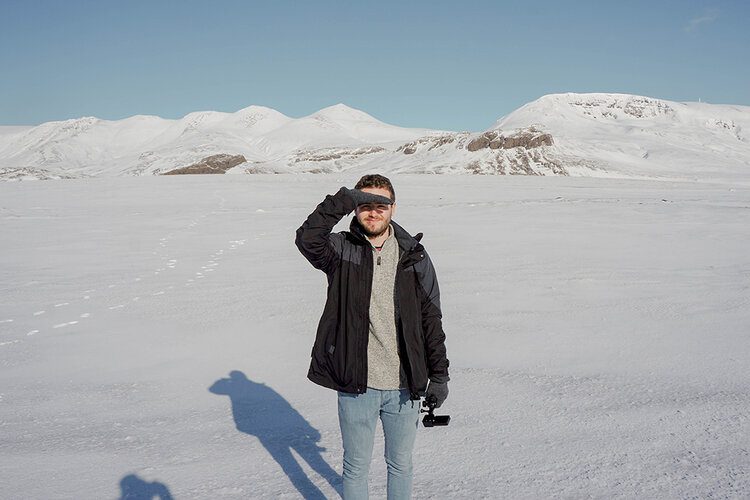 Hat and gloves
Depending on the time of year you go to Iceland, you may not need gloves, but if you are travelling there outside of summer then my advice is just to pack ski gloves as anything less won't really keep the chill out and I've found mine to be useful on so many trips or even just when it snows in the UK and I want to throw snowballs at Michael.
Keep your head warm and ears protected from the wind with a beanie hat. 
Want to know how to make your own wooly hat that's perfect for your travels to Iceland or cooler climates? Check out my crochet beanie hat tutorial which has a free pattern, a step-by-step guide and a YouTube tutorial so you can stitch along with me.
Planning a trip to Iceland? Take a look at my Reykjavik itinerary for inspiration including Blue Lagoon, the Golden Circle and spotting the Aurora Borealis.
Do more on & for the planet, Gabriella