This mini travel guide for Maui, Hawaii shares 5 of the best things you can do on Maui at sunrise; the most peaceful and serene time to experience the magic of Maui. Within my list of five Maui sunrise activities I'll be sharing some of my favourite sunrise tours including whale watching and snorkelling tours. I'm also explaining why sunrise is the best time to do water activities.
In my opinion sunrise is the best time to experience Maui as unlike sunset, most of the island's visitors are still in bed so you'll find that in many cases the beaches are more quiet, the excursions are less busy and this solitude it brings can be more restorative.
If you're planning a trip to Maui you might also be interested in my popular blog post, 6 things to do on Maui, where I share some really fun activities that also give you the opportunity to get to know the island's culture and biodiversity a little better.
Let's get into Postcards from Hawaii's 5 best things to do on Maui at sunrise:
1. Sunrise Special whale watching tour with Ultimate Whale Watching & Snorkel
Though the humpback whales on vacation in Hawaii are active from sunrise to sunset, they can also be crepuscular, which means they're most active during dawn and dusk (did Gaby just teach you a new word??). Now combine this with the knowledge that the waters surrounding Maui are calmer in the mornings, you're looking at prime conditions for spotting whales.
Join Ultimate Whale Watching & Snorkel for a sunrise tour and be amongst some of the first people to be out on the water. Before you divert your attention to the velvet-like waters ahead of you, take a glance over your shoulder for the opportunity to see the striking beams of the first light of dawn stretch out from behind Haleakalā.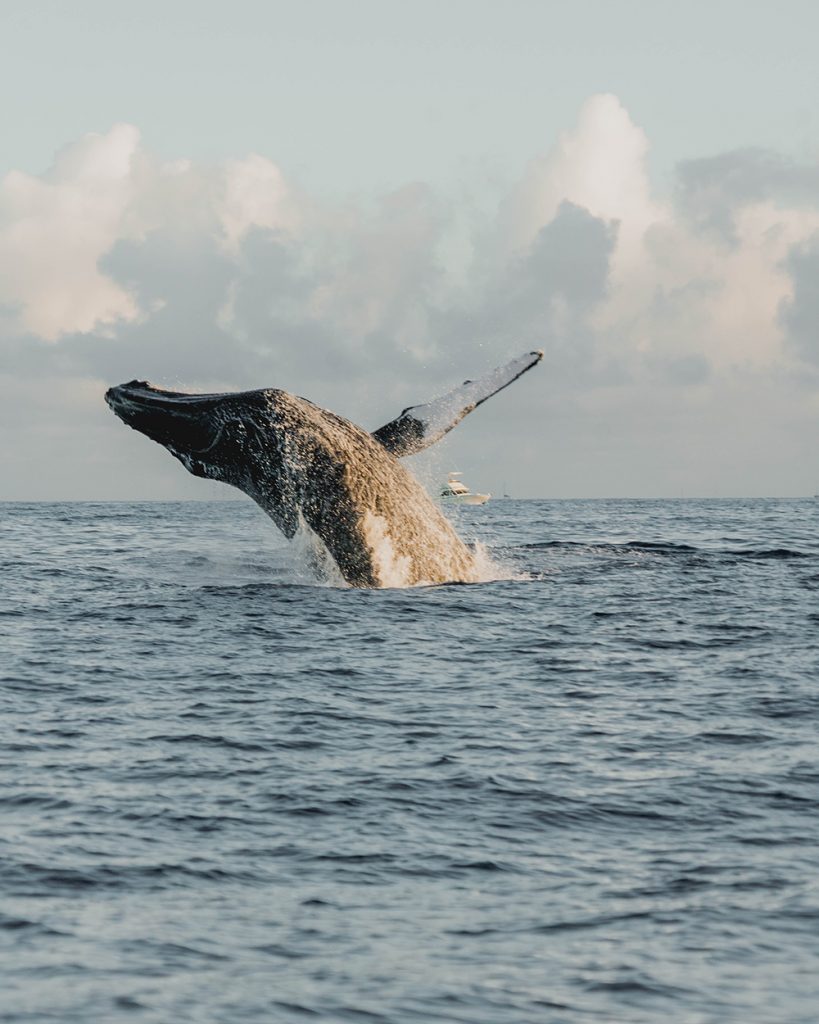 In February 2022 I was invited to work with Ultimate Whale Watching & Snorkel to create content on their Sunrise whale watching tour. This will remain one of the biggest highlights of my career as it was high up on my list of career goals, that and whales bring me an immense amount of joy. You may be interested to learn that it wasn't my first time whale watching with them.
In 2019 I booked a sunset whale watching trip with Ultimate Whale Watching & Snorkel and it was one of the most emotional, thrilling and humbling experiences of life. I could never accurately articulate the thrill of experiencing a humpback whale breaking the silence of floating in the deep blue ocean with its powerful exhalation as it surfaces out of curiosity.
I booked a tour with Ultimate Whale Watching & Snorkel after learning about the ways they serve to protect humpback whales.
Why Ultimate Whale Watching & Snorkel is a sustainable tour company that practices responsible tourism
Ultimate Whale Watching & Snorkel have been operating tours since 1982. Their guides are marine naturalists and active members of the NOAA's Whale Entanglement Response Team.
They donate the use of their vessels, captains and crew to transport researchers as well as some of the proceeds from every ticket sold to fund further research and volunteer efforts as part of NOAA's Whale Entanglement Response Team.
Ultimate Whale Watching & Snorkel boats use the lowest emission rated outboard engines which also allow them to be the quickest vessels in Lahaina Harbor which not only aids towards their rescue efforts for whales in need but it also means you get more time to catch sightings on your tour.
They accommodate between 18 and 16 people on each of their three tour boats so you can guarantee it's going to be a quiet and respectful experience. They always cut their engines when they're not actively going somewhere so as to not disturb the whales and they always adhere to the distances set by the federal regulations. However, there's nothing stopping the whales from getting a closer look at you!
What to bring on a Ultimate Whale Watching & Snorkel tour
Take a look at my packing guide for what to take on excursions, tours and day trips for a checklist on everything you will need for a whale watching trip in Hawaii.
The most important things you will need for a sunrise whale watching tour are:
A warm layer as it can be chilly before the sun gets up
Sunglasses
A towel, the seats might be wet first thing in the morning
Camera or phone
Ultimate Whale Watching & Snorkel provide reef safe sunscreen for passengers to use onboard.
How to get to Ultimate Whale Watching & Snorkel tours and where to park
Ultimate Whale Watching & Snorkel tours depart from slip 17 at Lāhainā Harbour, opposite the Lāhainā Banyan, the oldest banyan tree on Maui.
The closest place to park is Lāhainā Free Public Parking which can be found at the following address:
116 Prison St, Lahaina, HI 96761, United States.
Check-in is 20mins before your tour departs. You'll be given one of three coloured cards with a number on it, this number/colour corresponds with the boat you will be boarding. Your number/colour will be called when your tour is ready to board.
It takes approximately 3mins to walk from Lāhainā Free Public Parking lot to Ultimate Whale Watching & Snorkel on slip 17.
Accessibility for Ultimate Whale Watch & Snorkel
Ultimate Whale Watch and Snorkel accommodate disabled people onboard but due to liability issues if the individual passenger requires assistance boarding or during the trip then they will need to travel with a caretaker who needs their own ticket. The caretaker will be responsible for carrying the disabled passenger on but the crew will be patient and allow for extra time to load if you let them know in advance.
If mobility is limited but they are still able to walk the crew are always there to lend a supportive hand when stepping on and off the boat.
2. Watch the sunrise from Haleakalā National Park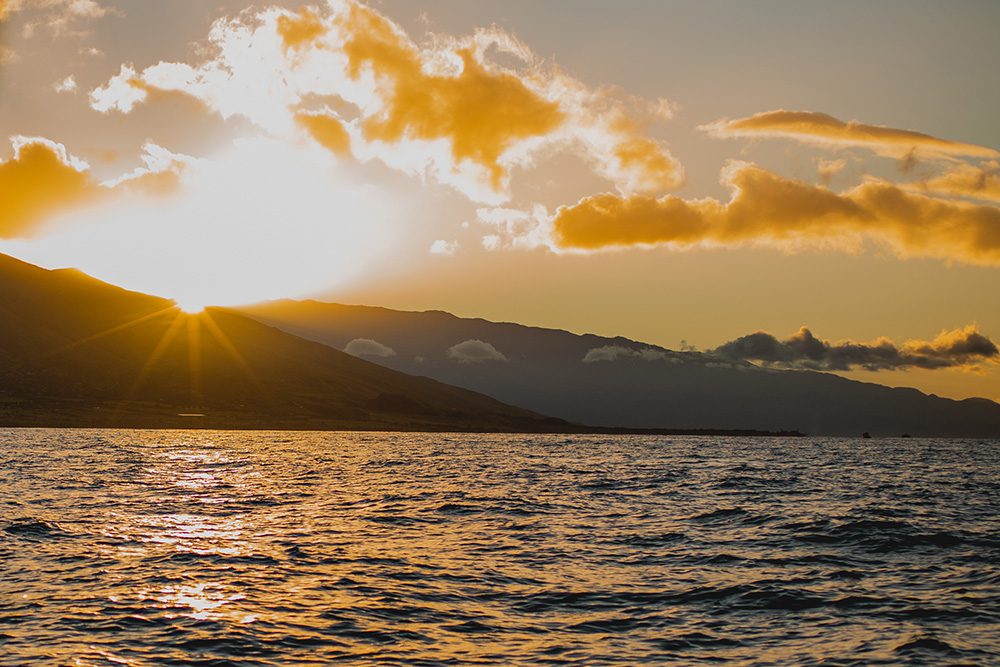 If Haleakalā means "House of the sun" in Hawaiian, could you imagine a better place to watch the sun rise on a clear day?
Haleakalā is one of two volcanoes on the Hawaiian island of Maui. Whilst the other volcano, Mauna Kahālāwai, is extinct, Haleakalā is dormant. The summit of Haleakalā is 10,023ft (3055m) above sea level and is known on Maui as the best place to experience sunrise.
Unfortunately for my fiancé, Michael, and I, the one time we were successfully able to get up to Haleakalā for sunrise we had terrible luck with the weather. The cloud that often clings to the tip of the volcano's crater never shifted and we were prevented from experiencing the full beauty of one of the most jaw-dropping sunrises in the world.
PFH Fun Fact: Haleakalā is home to the Haleakalā Silversword, an endemic species of plant, which means it doesn't grow anywhere else in the world.
Don't let this deter you from booking sunrise at Haleakalā summit. Sure, there's no guarantee that the weather in Haleakalā National Park is going to cooperate. When it does though, the famous viewpoint close to Haleakalā Visitor Centre sits above the clouds, giving the rising sun the opportunity to bathe the vast, surrounding volcanic landscape in an ethereal glow.
I so badly wish the weather had been better for us the first time and that Michael didn't get Covid cancelling our second attempt to go up Haleakalā but we won't give up. Despite the unfortunate timing for us, I still believe a Haleakalā sunrise is worth it because the dormant volcano has a microclimate so contrasting from the rest of the island of Maui that it's a total trip to experience it.
Did you know it snows on Maui? Yep, in fact you can actually catch a tan in your swimsuit on the tropical beaches of Maui at the same time as snow is settling on the crater of Haleakalā volcano.
Even when we've visited Maui in July the weather at the top of Haleakalā crater has been very cold, even in our coats. If you do plan on making a trip up to Haleakalā then do yourself a favour and pack warm layers as a precaution.
If you want to take the chance there are two ways to get up to the summit of Haleakalā for sunrise:
Experience Haleakalā sunrise on your own
In 2017 NPS implemented a booking process to gain access to the summit of Haleakalā for sunrise. Tickets for Haleakalā National Park Summit Sunrise Reservations are free but require a $1 booking fee per vehicle but they're only released 2 days prior and are extremely limited. Tickets are only available online, are non refundable and dished out on a first-come, first-served basis. So be prepared to get on the website at 7am 2 days prior.
Though Haleakalā National Park is open 24/7 excluding holidays, a sunrise reservation is required for entry between 3am and 7am daily.
If you do get a vehicle ticket for Haleakalā summit you will need proof of purchase and a photo ID.
The drive up to the summit of Haleakalā volcano can take anywhere between 2.5 and 3.5 hours depending on where you are starting from on the island. Plan ahead and check the time of sunrise the evening before. There's no gas stations within Haleakalā National Park so make sure you fuel up the day before and on that note there's nowhere to buy food at the top so bring snacks.
Book a Haleakalā sunrise tour
The only time we made it up to the summit of Haleakalā was via an organised tour. We booked the Maui Haleakala Sunrise Breakfast Tour with Grayline which I would have linked but at the time I published this list of 5 best things to do on Maui at sunrise it was unavailable to book.
Key things to be aware of when booking a Haleakalā sunrise tour are that you will be picked up in the wee small hours of the morning (we were picked up at 2am from Kā'anapali), it will be more expensive to book than a self-guided tour but you can sleep on the journey there and back plus you have a much better chance of getting access to the summit for sunrise.
As I haven't done any other land tour in Hawaii I don't feel comfortable recommending a specific tour. Just know that as the reservations for a Haleakalā summit vehicle ticket are extremely limited, your best chance is to book a tour.
3. Sunrise Deluxe Snorkel tour with Kai Kanani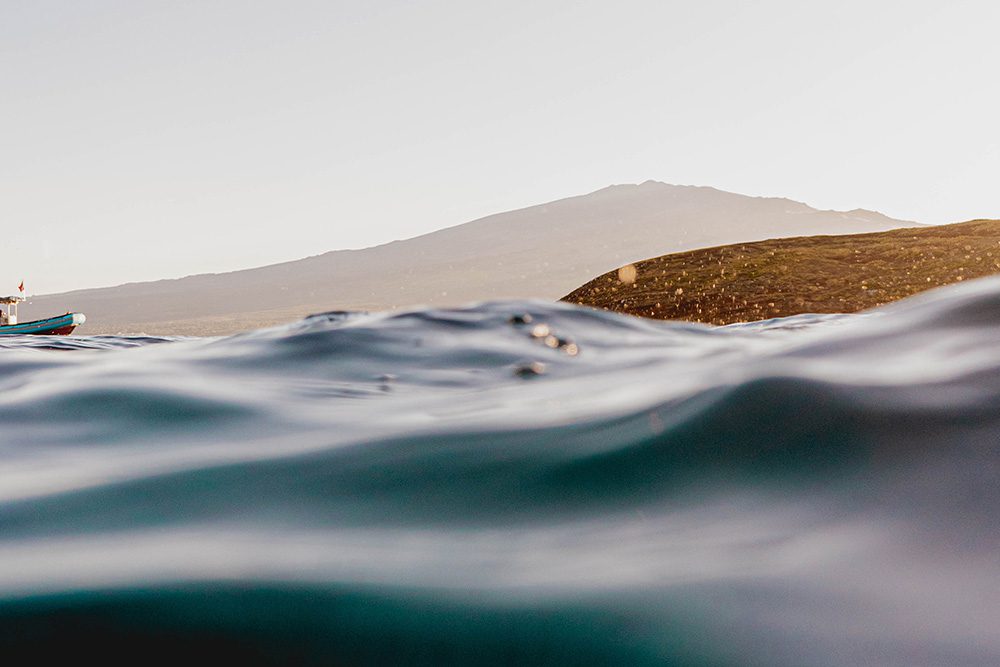 During our 2022 trip to Maui we wanted to do another snorkelling tour for the chance to see green sea turtles again and to snorkel at Molokini Crater, one of only three volcanic calderas in the world. In 2016 we went on an amazing snorkelling excursion with Pride of Maui but they depart from Maalaea Harbor and we wanted something closer to where we were staying in Wailea, south Maui.
If you want to read more about my experience with Pride of Maui and why I recommend them for snorkelling and swimming with green sea turtles in Maui then take a look at my popular blog post, 6 things to do in Maui.
With some research I found Kai Kanani, a family-owned and operated tour company whose tours depart from Maluaka Beach in Makena, just 10 minutes from Wailea.
We chose to book the Sunrise Deluxe Snorkel tour with Kai Kanani when I saw that they depart only 3 miles away from Molokini Crater, the best snorkelling spot off the island of Maui. Their close proximity to Molokini Crater, a crescent-shaped volcanic crater famed for being the best Maui snorkel spot, means you will be the first tour boat to arrive.
In fact, if you choose the Sunrise Deluxe Snorkel Tour you'll not only be the first to arrive at Molokini Crater but you'll also get to enjoy around 45 mins of uninterrupted snorkelling before any of the other tours arrive. Weather permitting, in that time you should be able to witness the breaking dawn transform the night's sky into a delicate shade of lilac whilst the rising sun turns the horizon into a shade of orange so fiery it looks like if you reached out your hand you'd scorch a finger tip. Look on in bewilderment as Haleakalā Volcano reveals its majestic self out of the darkness. Then by the time you're floating freely in the waves, the sun, still low in the sky, will have bathed Molokini in a light so deliciously warm that it resembles a freshly panned nugget of gold.
If it's whale season (November – April) you'll also be able to whale watch from the boat as you sail out to Molokini Crater and Turtle Town and back. My fiancé, Michael, even caught two whales breaching in the deeper waters surrounding Molokini Crater when we went in February.
As the other tours begin to arrive you'll be preparing for your journey over to Turtle Town, one of the most famous places in the world for swimming with green sea turtles. Though sightings cannot be guaranteed, patience will go a long way and the crew will be on the look out to help make your dreams come true. Learn the Hawaiian state law for how to behave near sea turtles here.
It cannot go without saying that the other reason we chose to do the Sunrise Deluxe Snorkel tour with Kai Kanani was for the promise of Maui roasted coffee, Ghirardelli Hot Chocolate, fresh cinnamon rolls, yoghurt parfait, a hot breakfast and mimosas. I know right, what a great start to the day!
The Kai Kanani Sunrise Deluxe Snorkel tour lasts 3.5 hours and starts at 6.15am.
Why Kai Kanani is a sustainable tour company that practices responsible tourism
Kai Kanani have been operating in south Maui for over 30 years and I knew they would be respectful of the marine life when I read "we gratefully acknowledge our kuleana (responsibility) as caretakers of this South Maui paradise" on their website.
I also trusted in them when I saw that they are partnered with Hawai'i Wildlife Fund a non-profit conservation organisation based on Maui and the Big Island. See more about their partnership here.
Kai Kanani crew members are trained as certified naturalists and receive an additional 2 days of training every week.
Read about my concerning experience with an Oahu-based snorkelling tour that put sea turtles in harm's way here.
"We live in balance with the Āina (land), the Ea (air), the Wai (water), and most of all, the Kai (the ocean). Our name, Kai Kanani, is Hawaiian for "beautiful ocean." Our Native Hawaiian tradition calls living in balance with the islands Malama 'Aina." – Kai Kanani.
For the rules on how to behave around sea turtles in Hawaii and general tips on being respectful whilst observing marine life please take a look at my blog post, How to practice responsible tourism.
What to bring on a Kai Kanani tour​
Take a look at my packing guide for what to take on excursions, tours and day trips for a checklist on everything you will need for a snorkelling trip with Kai Kanani.
The most important things you will need are:
Swimsuit
Sun hat
Sunglasses
A towel
Kai Kanani provide reef safe sunscreen for passengers to use onboard.
It can be chilly before the sun comes up on the sunrise tour or when the trade winds blow in the afternoon so you should consider bringing a sweater to keep warm. Especially during the winter months. On that note, both times I've been to Molokini the water has been cold (both different times of year and day) so I wore my rash guard as an extra layer for warmth.
Where do Kai Kanani tours depart from on Maui​
Kai Kanani tours set off from Maluaka Beach in Makena. They are a beach-loading tour which means you will have to wade out to board their boat from a ladder that comes down into the water. You will be supported by the crew but it is inevitable that you will get wet so board in your swimsuit and put clothes on once onboard.
As for accessibility for Kai Kanani cruises, I believe the beach boarding will be a challenge but they do say "we've worked with people of all ages and abilities, helping them explore the wildlife" so I would advise reaching out to them before writing it off.
How to get to Kai Kanani tours and where to park
Kai Kanani offers a complimentary shuttle to and from Wailea resorts. If you are staying in any Wailea resort then you can book the shuttle by purchasing the "Adult or Child Transportation Included" ticket online. There isn't a price difference, it just notifies Kai Kanani that you require transportation. If for any reason you missed this you can reach out to them and see if there's still availability.
Alternatively you can drive and park at Maluaka Beach. If you are driving to Maluaka Beach for a Kai Kanani excursion then you can park at South Maluaka Beach Park parking which can be found at the following address:
15 Maluaka Pl, Kihei, HI 96753, United States.
Their check-in location can be found within the part of the Maluaka Beach parking lot that's behind the tree line, on Makena Keonoio Rd.
PFH Top Tip: If you have a rental car, skip the free shuttle service and drive yourself so you can spend more time on Maluaka Beach after your tour with Kai Kanani. Maluaka Beach is a wide, soft-sand beach and is perfect for a beach day. Usually calm waters and accessible reefs make it ideal for swimming and snorkelling and there are well-maintained public restrooms as well as picnic benches.
We spent most of our time on Maluaka Beach when we were staying in Wailea.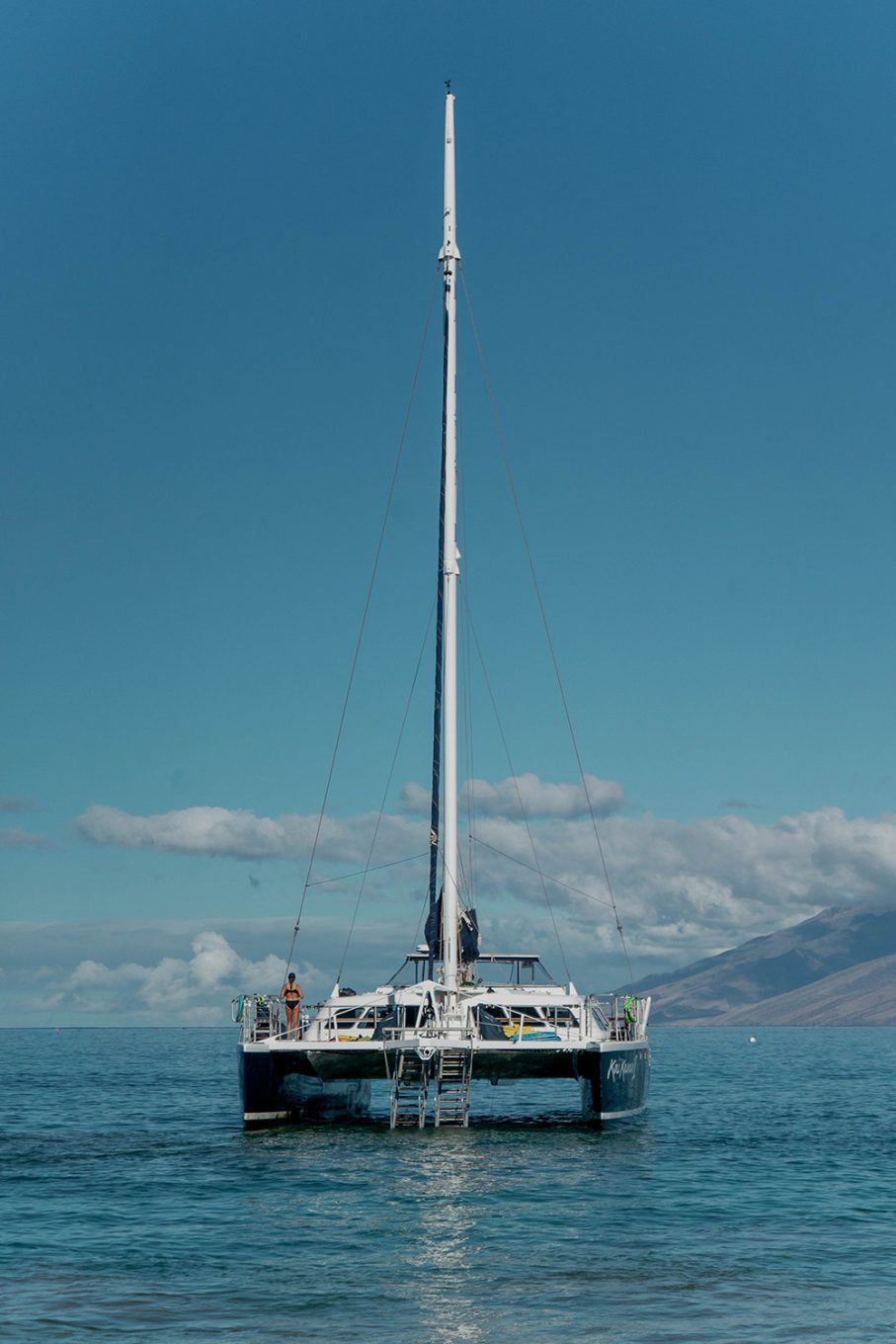 4. Take a dip in the ocean
Ever noticed how the ocean can have a calming effect on our body and mind? This beautiful article by Cassie Shortsleeve for Condé Nast Traveler, Why Being Near Water Really Does Make Us Happier, will help you understand it better. To summarise, the article explains the various reasons we release anxiety and stress when we're in close proximity to water like how when we experience weightlessness in the water we automatically give our brain the break it needs to be more mindful.
Wallace J. Nichols, a marine biologist and the author of the bestselling book, Blue Mind, revealed to Marla Cimini's in an interview for USA TODAY that the concept of "blue mind" is the "mildly meditative state we fall into when near, in, on or under water." His studies on how water can provide relief for anxiety, stress and over-stimulation, supports how we collectively feel calmer in the presence of water.
Double this up with the self-satisfaction of rising early enough to watch the sky turn into an ombre watercolour of purple, peach and orange as daylight breaks and you've got yourself a pretty solid reason to enjoy the sunrise from the ocean, right?
PFH Fun Fact: according to World Population Review Hawaii is voted the happiest state with regards to the population's mental health and wellbeing. It's not a stretch to assume being surrounded by an unwavering supply of a natural anxiety remedy is contributing to those results.
Why sunrise is the best time to swim on Maui
If you've never visited the magical island of Maui before then you might be surprised to learn first hand that the nuances of the weather on Maui can greatly effect your plans for the day. In particular, the island's weather system will change the beach conditions on Maui based on the time of day.
Maui is windy, really windy, but not in the morning. So why is Maui so windy in the afternoon? There are two types of wind blowing through Maui on a regular basis and those are Tradewinds and Kona winds, the Tradewinds being the most common blow across the shores of Maui for about 80% of the year. According to Sail Trilogy the Maui Tradewinds start blowing from 10am so as you can imagine the building wind can make afternoons on the beach less ideal with the choppier waters and a higher chance of sand getting everywhere.
This is why the morning, particularly sunrise, is the best time to swim on Maui. The lack of wind makes for buttery smooth waters whose gentle laps upon the shore feel like a dear friend beckoning you over for a tender embrace.
These calmer waters improves visibility in the ocean too so that's another great reason to go on the sunrise snorkel tour I shared in number 3 on this list of best things to do on Maui at sunrise.
Please be cautious when entering the ocean at sunrise, allow for some light to improve visibility first.
If your hearing isn't impaired
I mentioned above, if you're visiting Maui between November and April it's whale watching season. In addition to taking a sunrise tour with Ultimate Whale Watching & Snorkel you can also have one of the most magical whale experiences of your life by simply going for a swim in the ocean and popping your head under the surface of the water. If your hearing isn't impaired you will be able to hear the songs of the male humpback whales who have come to Hawaii to breed simply by putting your ears under water.
I know, I know. It sounds too good to be true and trust me the first time we figured it out for ourselves whilst taking a swim a few years ago I couldn't believe my own ears, in that moment of realisation I could have cried Justin Timberlake a river.
The song of a male humpback whale (fun fact: female humpback whales aren't known to sing) travels 100,000 miles and though the average human ear can't pick up all of the frequencies of a whale song, much of it can be heard and enjoyed from miles away. So even when they're miles/km offshore many of us can hear them a mere few meters from the shore.
The longest recorded Humpback whale song was 22 hours so I have no doubt that if your hearing isn't impaired you will be able to hear them.
Although you can do this at any time in the day, going for a dip and putting your head under water is best at sunrise as it's when the water is at its calmest. The second best time to do this is in the afternoon when the sun has warmed the waters enough that it's not a shock to get in but it's still cool enough to settle your body temperature after a day soaking up those glorious rays of sunshine.
If your hearing is impaired and you want to hear whale songs in real life, Ultimate Whale Watching & Snorkel does have a hydrophone onboard their tours. If you do have trouble hearing and want to experience a whale song I recommend discussing this with a member of staff when you book or check in to your tour so they are aware and they'll do their best to play a song for you.
Want to experience the accomplishment of starting your day with the sunrise but don't quite fancy the commitment to snorkelling at the crack of dawn or hopping onto a volcano-bound tour bus merely two hours into the start of the day? Well friend, you're not alone.
Save money and your energy by simply trading your pjs for something equally as comfortable but more socially acceptable and head to the beach for a walk at sunrise. Aim to arrive about an hour to half an hour before sunrise, so that you're not walking in the dark and enjoy the exercise. Get lost in the realtime, ocean-waves sound bath, feel the soft sand beneath your toes exfoliate your skin and allow the rising sun to lift your mood.
Release any negativity with the dawn of the new day.
It's also true for almost anywhere on Earth that it's quiet first thing in the morning (take it from someone who has travelled to many of the most popular photo spots on the planet). As a whole, people (especially people vacationing) don't want to rise early every day so take advantage of this solitude on the beach.
The mornings on Maui are also much cooler than when the sun has reached the top of the sky in the afternoon, so it's a much more pleasant time of year to enjoy a walk on the beach.
So to recap this article on the 5 best things to do on Maui, Hawaii at sunrise things that are important to know are:
Sunrise is the best time to do water activities because the Tradewinds don't start blowing until the late morning.
Visibility within the ocean is best in the morning so snorkelling and swimming is more enjoyable and safer at sunrise.
Mornings are more quiet on the beaches of Maui, Hawaii.
Sunrise snorkel tours provide more exclusive tours of some of the best snorkelling spots off the shores of Maui.
Sunrise whale watching tours are generally easier to book because less people want to get up that early.
If you have any other Maui sunrise activities that you want to recommend I'd love for you to share them with other travellers in the comments below. I'd also appreciate a comment if you enjoyed reading these 5 best things to do on Maui at sunrise and please let me know below if you try any!
Do more on & for the planet, Gabriella