Loews Hollywood rooms are spacious, bright and offer fabulous views of either the city or the Hollywood hills. It's connected to the Dolby Theatre (the home of the Academy Awards) and the Hollywood Walk of Fame plus the Ovation Hollywood Shopping Mall. It has an outdoor pool that has an almost exclusive view of both the Grauman's Egyptian Theatre and the Hollywood sign (plus it has a pool bar). A lobby lounge that is a prime location for pre-drinks before catching a show at the Hollywood Bowl – which is just a 15 minute walk away – and with both self parking and valet right in the heart of Hollywood.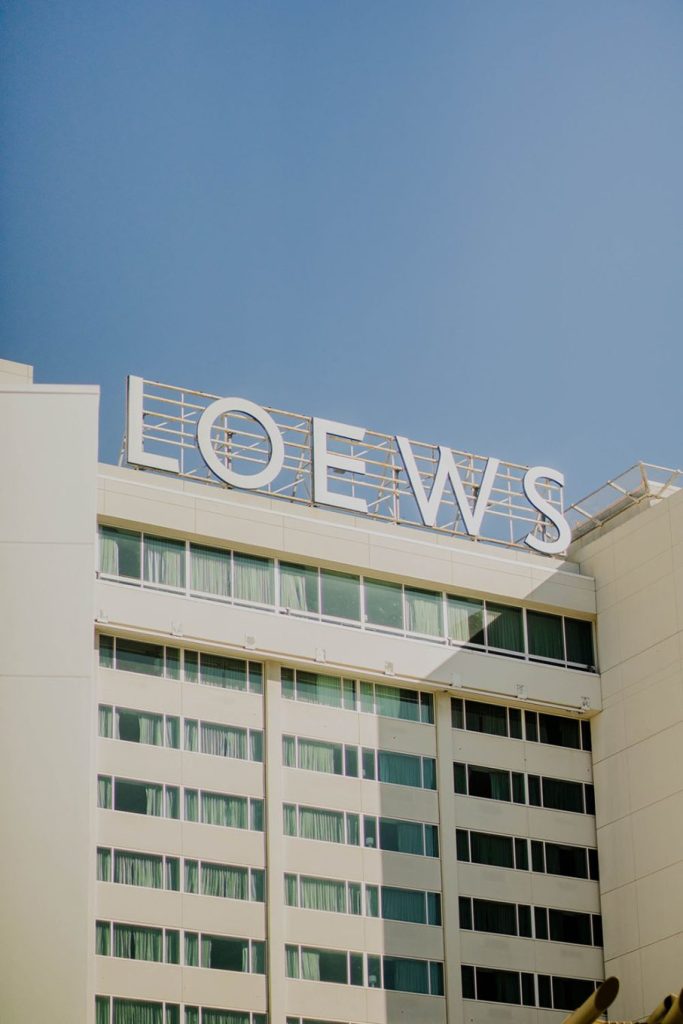 The first time my fiancé and I ever visited Los Angeles, in 2016, we stayed in Hollywood. Where else in La La Land is more exciting for a first time tourist than where movie magic is made and celebrated? 
We recently had the pleasure of being hosted by Loews Hollywood and to summarise how much I enjoyed it, when Michael asked me "of all the hotels we've stayed in within Los Angeles, which one was your favourite?" I said, without hesitation, Loews Hollywood. Peaking the top of the list above The Roosevelt, Avalon, Mama Shelter and a few more, I am confident that Loews Hollywood is one of the best and that's not just because every member of staff is beyond lovely.
Loews Hotels & co was established in 1960 has grown a family of over 25 luxury hotels in cities across the United States of America. I have previously been to Loews Miami Beach and know that they take pride in their customer service, quality of food and comfort of their guests.
In this blog post I'm sharing the details of our stay with Loews Hollywood hotel and what to expect during your stay.
Location of Loews Hollywood hotel
As I mentioned in my intro, Loews Hollywood is attached to the Dolby Theatre where the annual Academy Awards, otherwise known as the OSCARS, is hosted. Exit via the pool on level 5 and take the elevator (found one short flight of stairs up) or escalators down to the ground floor where you'll find the Ovation Hollywood Shopping Mall. Shop from Forever 21, Sephora, ALDO and more, plus there's a CVS for all your drug store needs.
Alternatively you can take the elevator or escalator to the first floor where you can walk the very same steps of the Dolby Theatre that decades of the most famous and iconic movie stars have walked on their way to the OSCARS ceremony.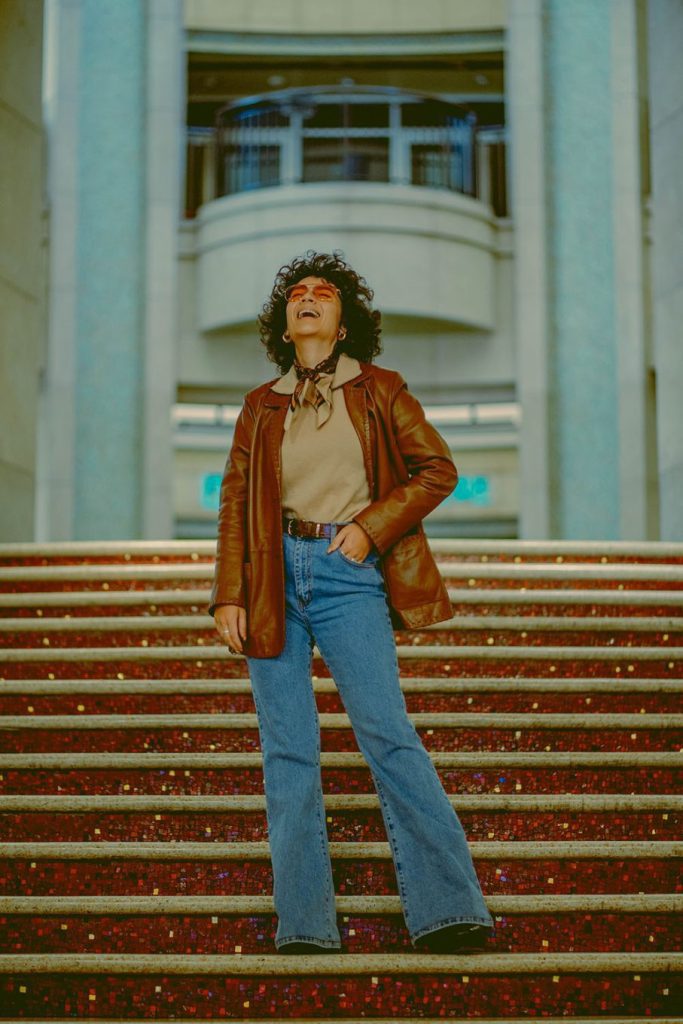 Exit out of the entrance to the Dolby Theatre and find yourself on the Hollywood Walk of Fame where you can stroll the surrounded blocks in search for your favourite actors, singers, comedians, thespians, sports stars and more. You absolutely must squat to pose with someone that means something to you, or did you really visit the Hollywood Walk of Fame? For me that was Forest Whitaker, who I shared the screen with in the 2020 Netflix film, Jingle Jangle. Find out the next Star ceremony here.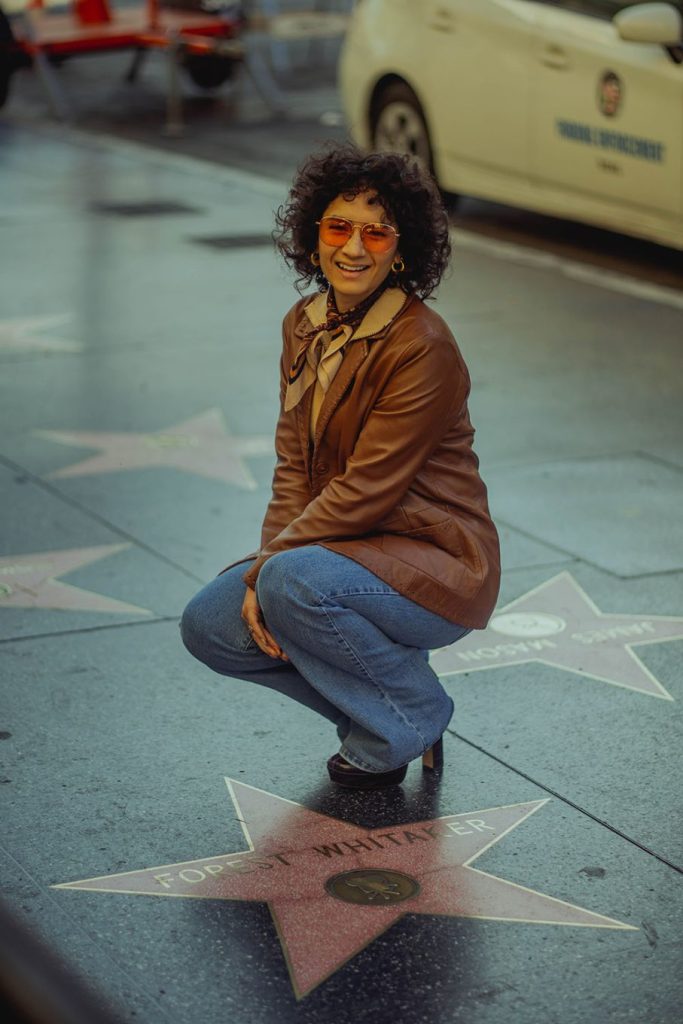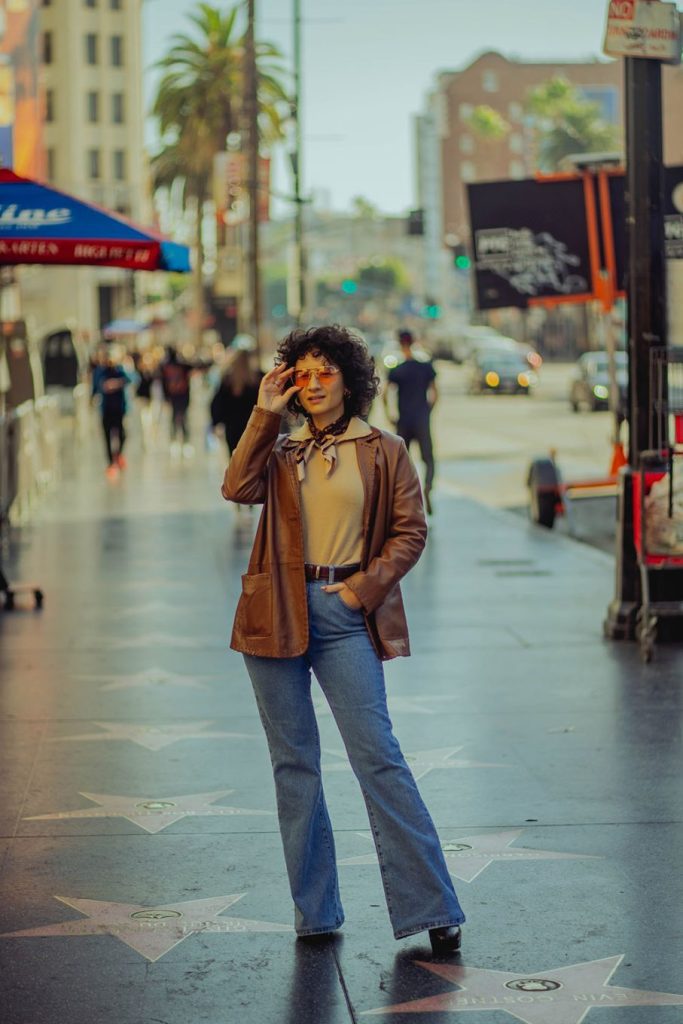 Neighbour to the Dolby Theatre is the TCL Chinese Theatre where, so long as there isn't a premiere happening (boo for us) you are able to place your hands in the very same hand and footprints that legendary Hollywood icons such as Marilyn Monroe, Fred Astaire and Steven Spielberg have been famously creating since the 1920s.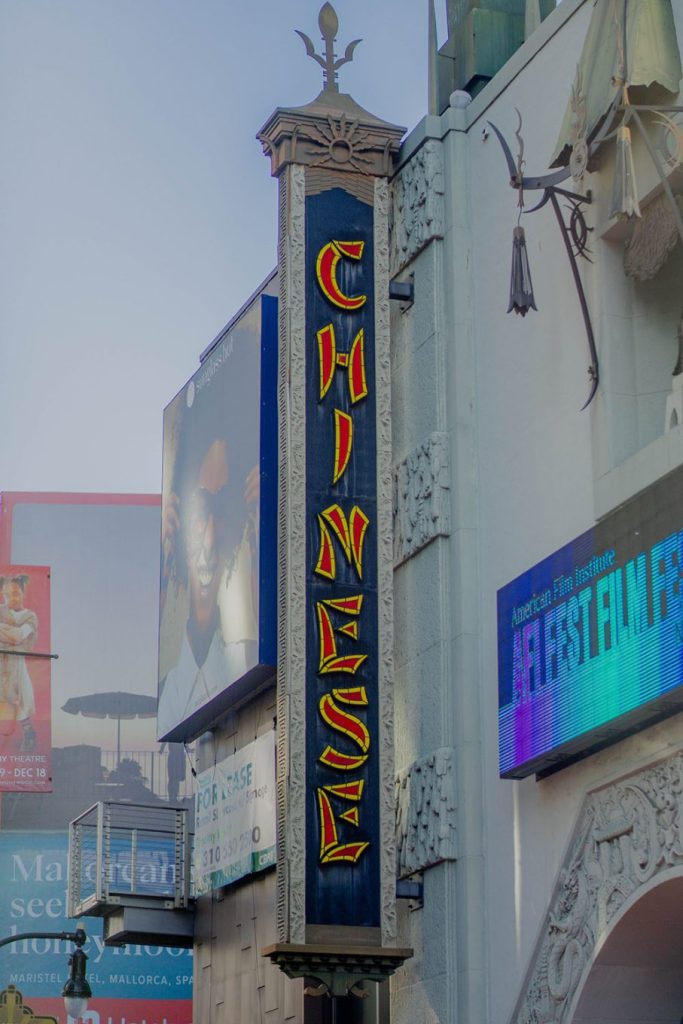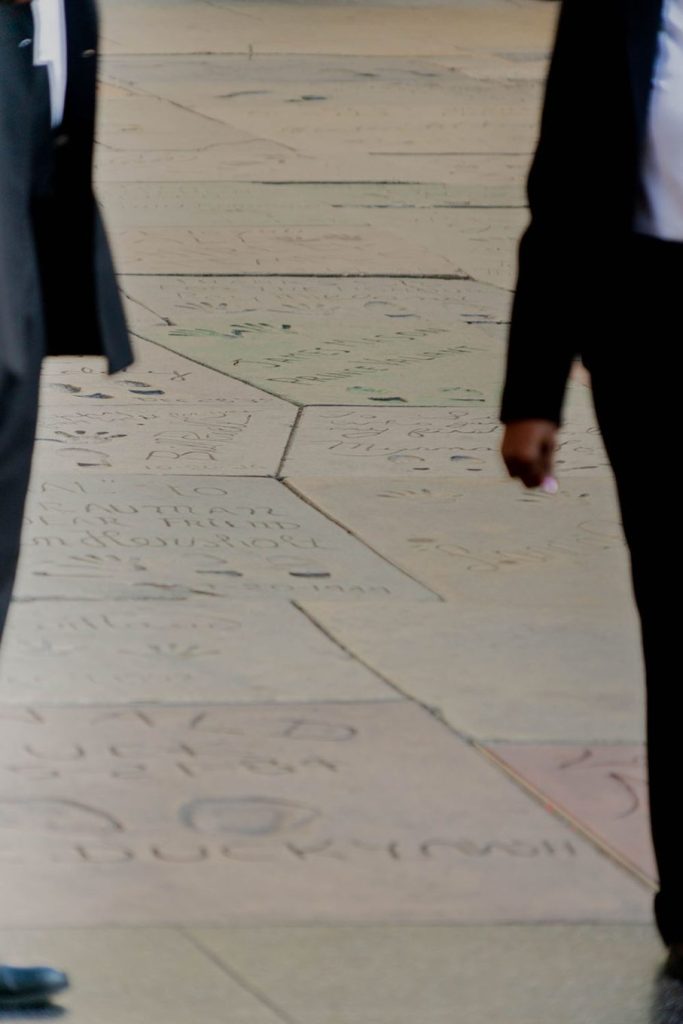 Catch the latest Disney blockbuster at El Capitan Theatre opposite the Dolby Theatre – it's an absolute must for any Disney fan. We've watched Lilo and Stitch and The Incredibles 2 there in previous years and they usually treat you to gifts, hand out prizes and give you a special introduction about the making of the film.
Located next to El Capitan Theatre is where Jimmy Kimmel Live! Is filmed, request complimentary audience tickets here.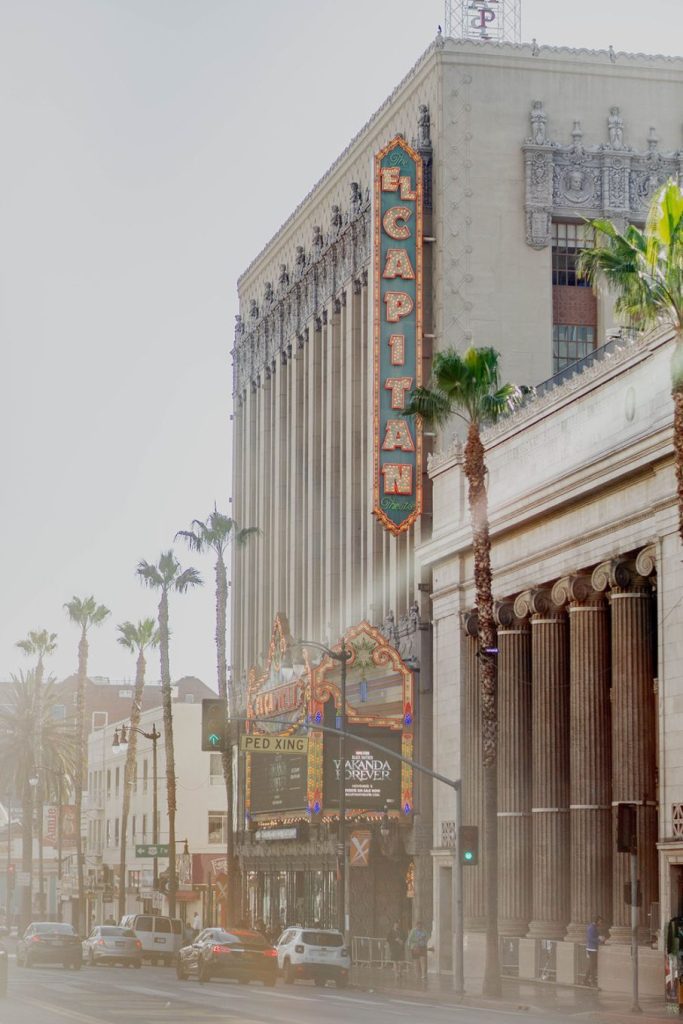 If you're in town for a show at the famous Hollywood Bowl, Loews Hollywood is the perfect place to stay as it's only a 15 minute walk away. Skip the notorious grid-lock traffic and parking lot drama and know that your head can hit the pillow less than half an hour after the show by staying at Loews Hollywood. If you're not staying at Loews Hollywood, you can still park at the hotel and enjoy a pre-show drink at H2 lobby lounge to beat the Hollywood Bowl traffic.
Fancy starting the day the L.A. way with a hike? Runyon Canyon Park is just a 15minute walk away from Loews Hollywood and offers sweeping views of both the entire city, the Hollywood sign, Griffith Observatory and Loews Hollywood. Take advantage of your convenient location whilst staying at Loews Hollywood as street parking at Runyon Canyon Park is limited and a total competition to find.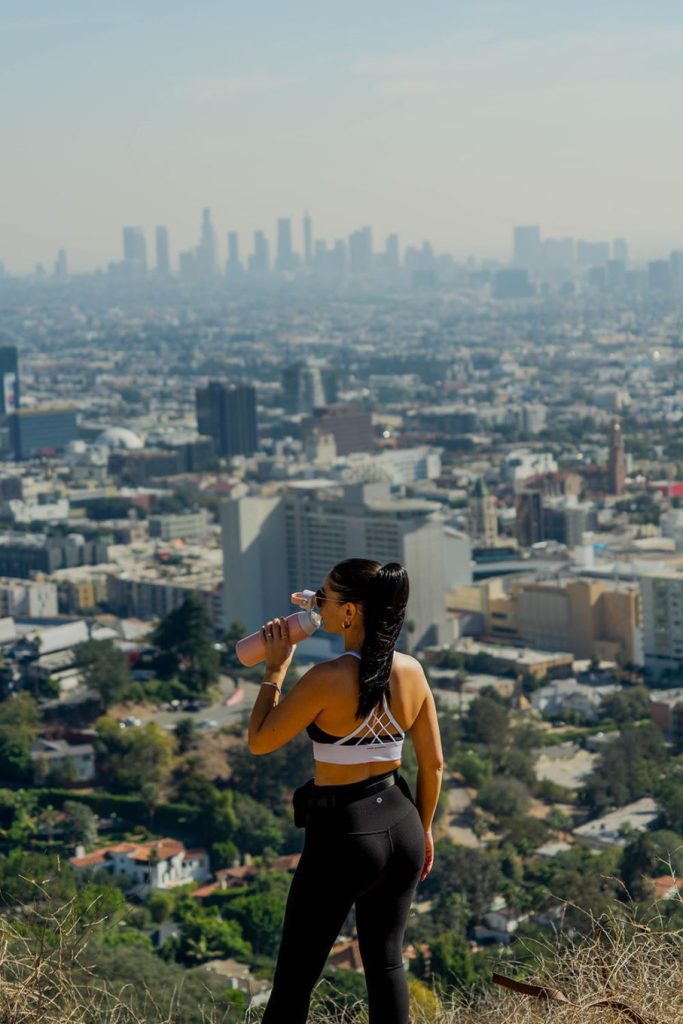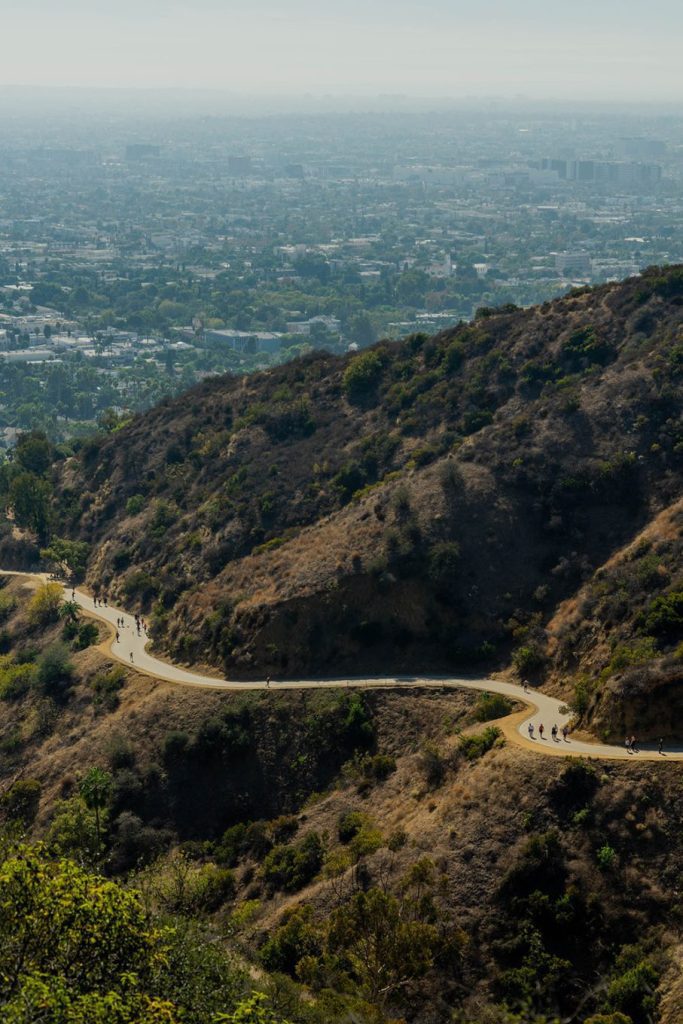 Rooms at Loews Hollywood hotel
There are five room and six suite categories in Loews Hotel as well as four different accessibility room types. 
We stayed in a Studio King Suite with a city view during our weekend stay with Loews Hollywood. The Studio King Suites are incredibly spacious with huge windows that fill the entire length of the suite. They're ideal for a couple on either vacation or a work trip. The desk, situated at the window, has prime location for inspiring you to combat that inbox, finish that screenplay, publish that blog post or meet that deadline. The dressing room that leads to the bathroom is perfect for pulling up your favourite Netflix show on your phone whilst you get ready for a night on the (tinsel) town. The cosy living room set up and swivelling TV means you can enjoy whatever Hollywood blockbuster Loews is streaming and the King size bed that's adorned with all sorts of pillows will guarantee a comfortable night's sleep.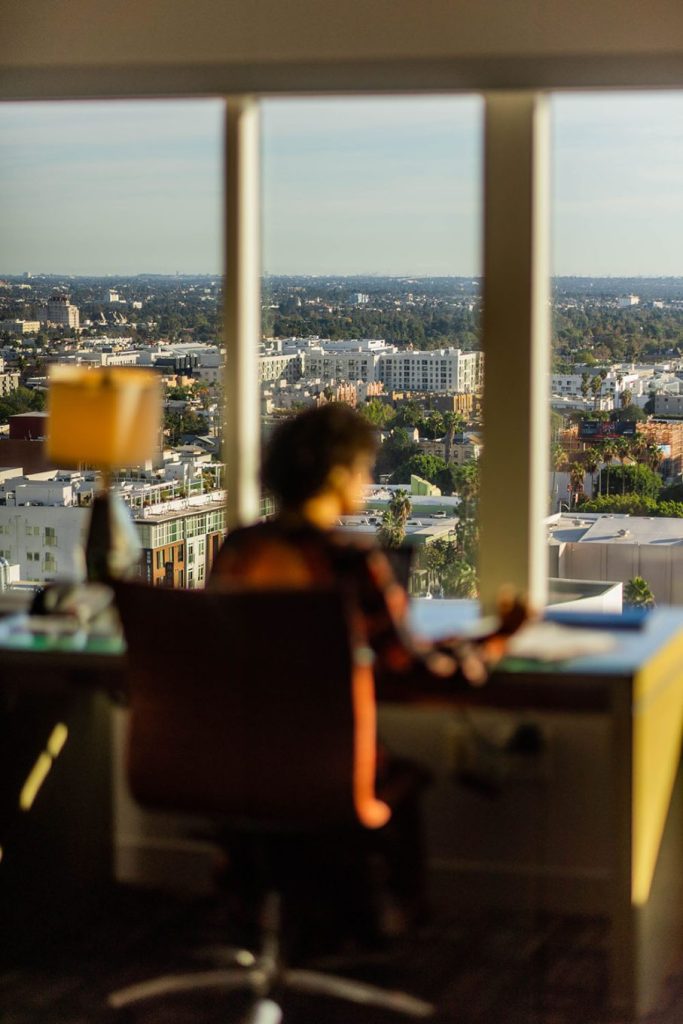 All rooms have luxury robes, coffee machines and King sized beds.
Take a moment to flip through the Los Angeles Where Guestbook that's in every room for inspiration on everything there is to do in L.A. from restaurants to museums and shopping to tourist attractions.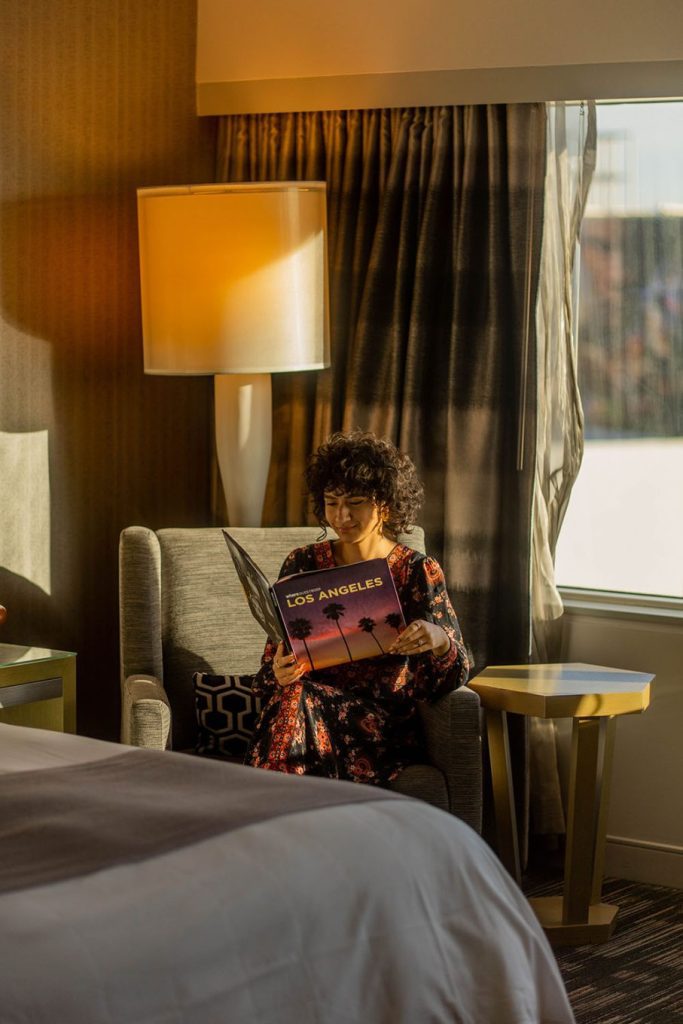 Room service is also available from 6.30am – 12pm for breakfast and 4pm – 11pm for dinner. As the November air chilled in the evening we took advantage of this and enjoyed a hot chocolate that was delivered swiftly but remained hot enough for us to argue over what show to watch whilst we enjoyed it on the sofa before nestling into sheets for bed.
Where to eat in Loews Hollywood hotel
There are four places to eat with Loews Hollywood: 
H2 Kitchen & Bar lobby lounge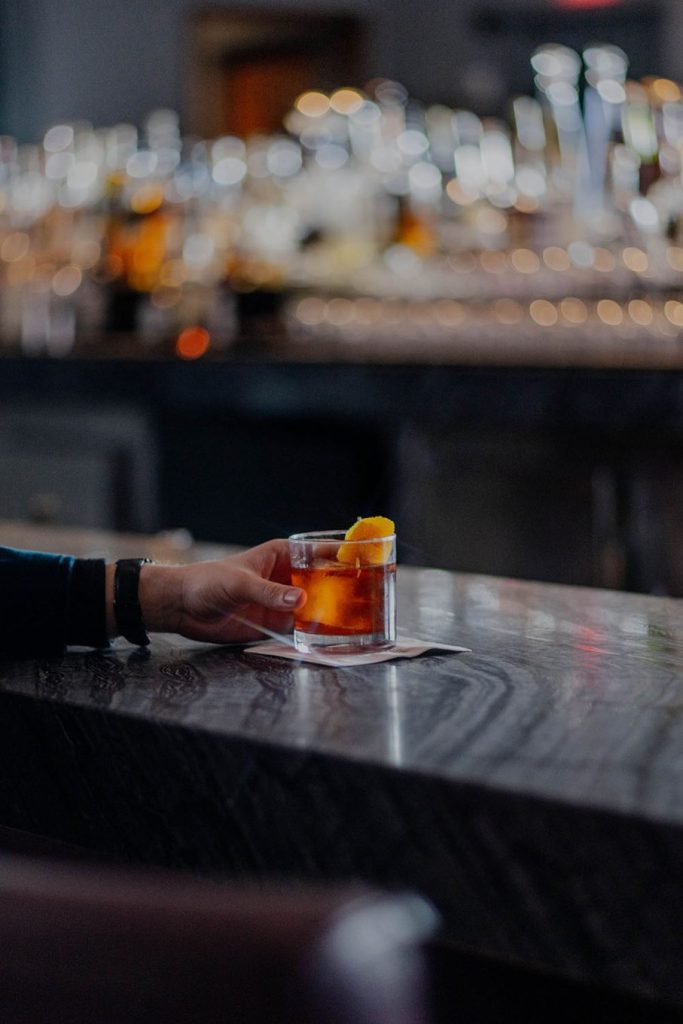 H2 Kitchen & Bar is Loews Hollywood's lobby lounge and is located right at the front of the hotel. H2 is open Sunday – Thursday from 3pm – 10.30pm and 3pm – midnight on Fridays and Saturdays. H2 serves both beverages and food.
On our first evening we dressed up to compliment each other's outfits and enjoyed our favourite cocktails (an Old Fashioned and a Gimlet) at the bar then on the second night we went for dinner where we tucked into a juicy burger and meaty pizza whilst we watched the Houston Astros win the World Series. 
If you eat meat, I highly recommend the H2 signature burger made with an American Wagyu beef patty, roasted garlic tomatoes, Tillamook cheddar, escarole lettuce and served with seasoned house fries. It's within my top 5 burgers I've ever had. Absolutely delicious and all the staff I spoke to agree it's something special.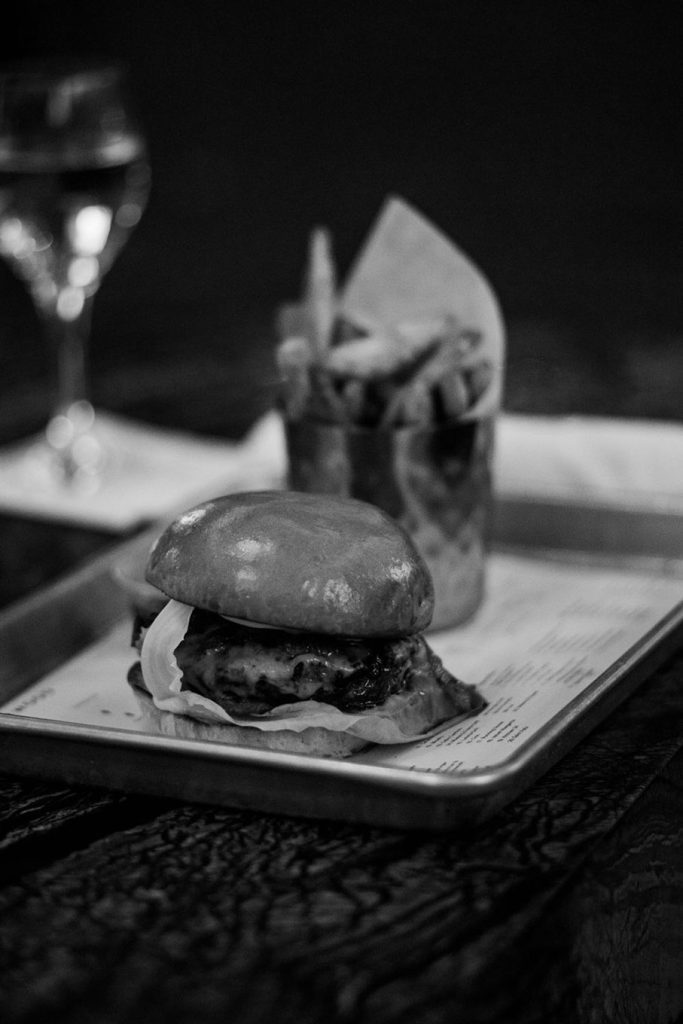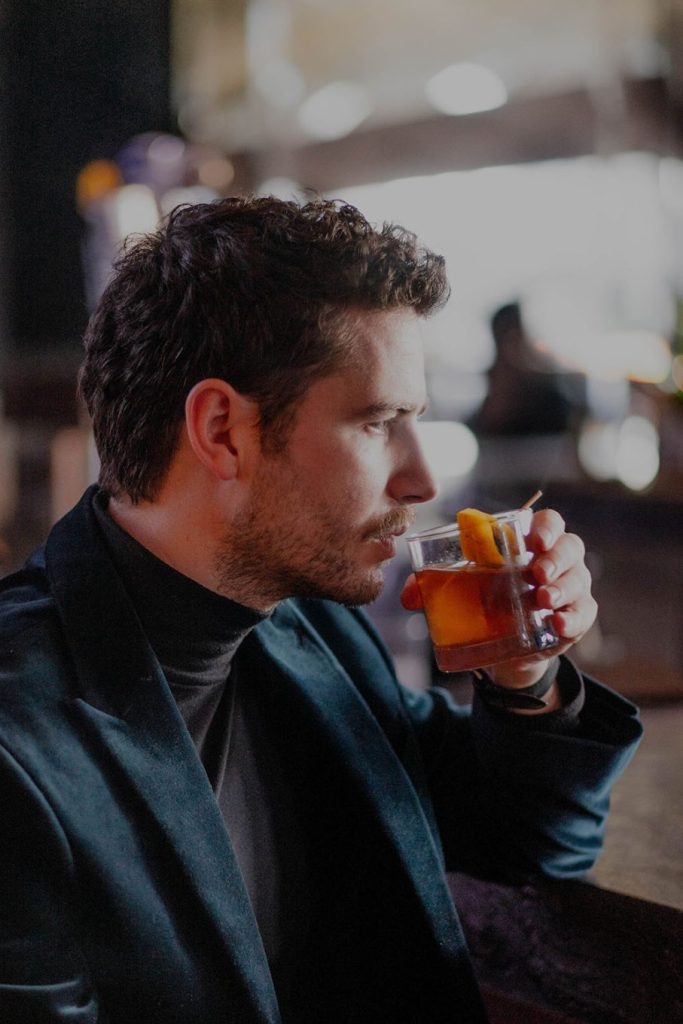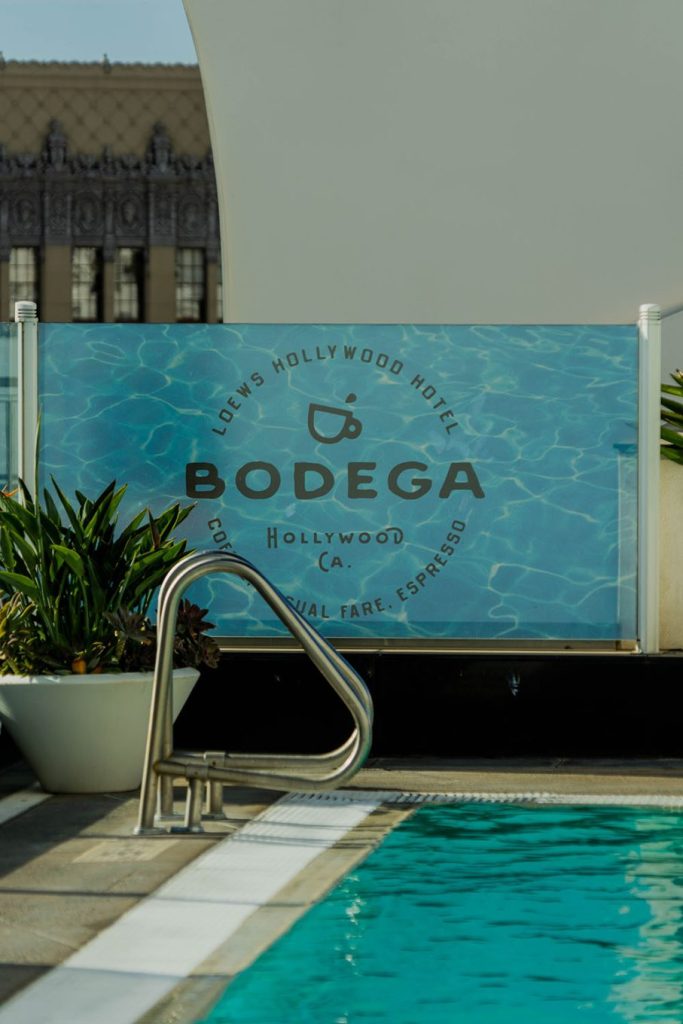 Bodega is the pit-stop-café in Loews Hollywood and can be found on the ground floor. 
Bodega is open from 6am – 8pm daily and serves Starbucks coffee along side a selection of fresh pastries, sandwiches, wraps, snack bars, potato chips and candy bars. It's ideal for those mornings when you want to get out early to explore.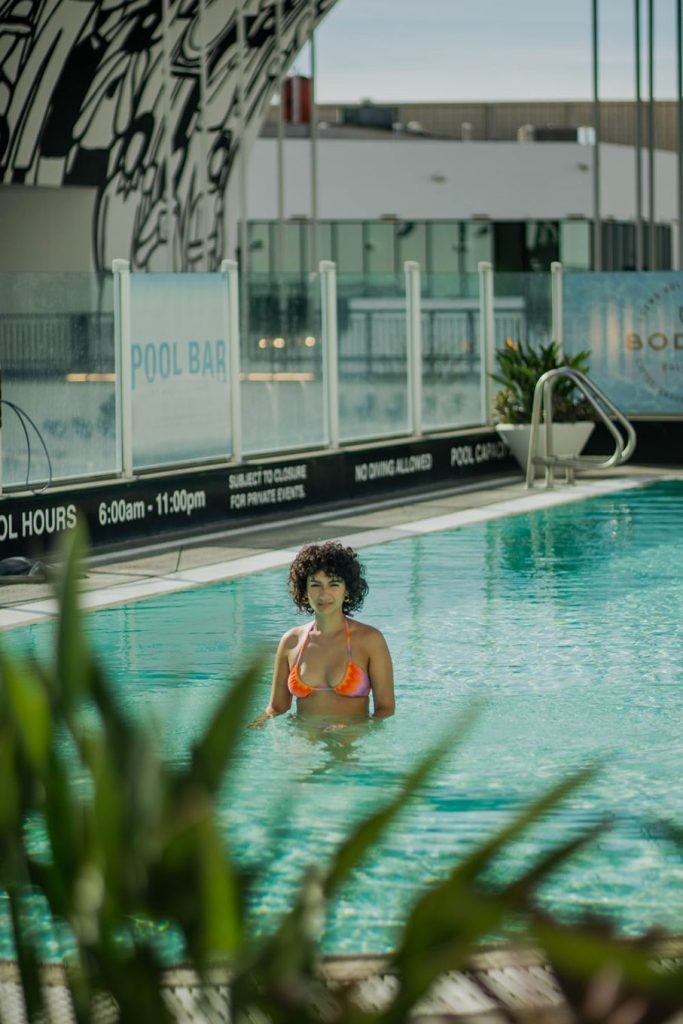 The pool bar at Loews Hollywood is open Thursdays and Fridays from 11am to 3pm and 11am – 5pm on weekends. It serves wine, champagne, cocktails and mocktails and a select menu from Wolfgang Puck, the official chef of the Academy Awards.
The pool bar is located outside on the 5th floor of the hotel.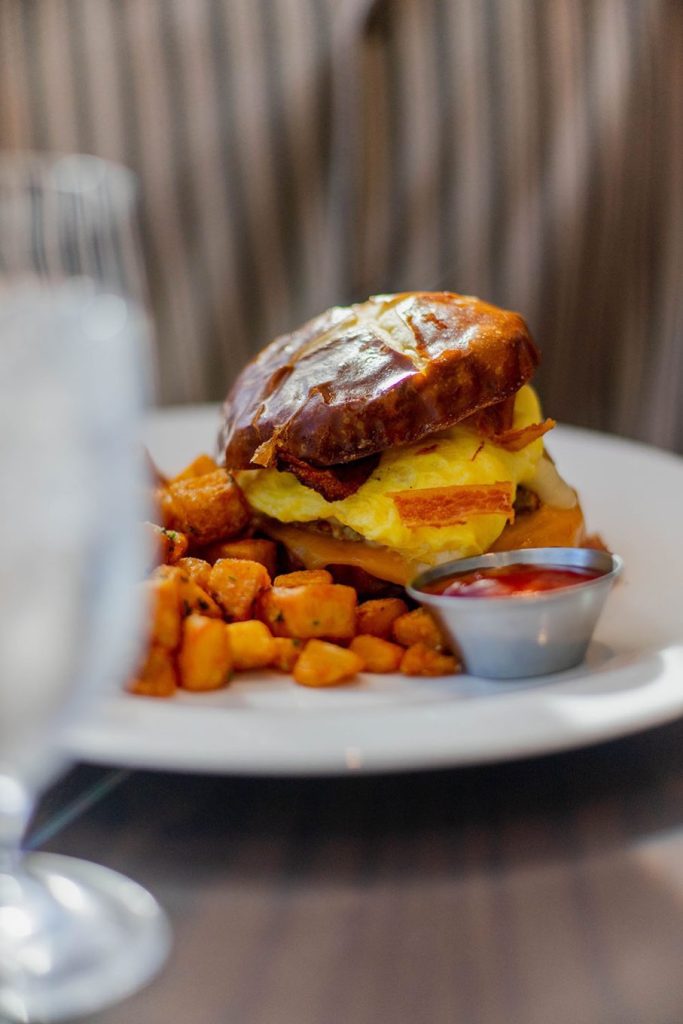 Preston's is the restaurant at Loews Hollywood where you can get breakfast and lunch.
If I'm being honest, it doesn't look like much from the outside and when we saw it on our first evening we decided not to eat there based purely off how it looks like a function room. When your job is to capture a vibe the environment is key. The next morning however we overheard other guests praising the quality of breakfast at Preston's so on our last morning we gave it a chance and it was truly delicious.
We chose to order off the a la carte menu because my food presentation skills aren't great and I'd rather leave it to the professionals but know that the breakfast buffet at $35 pp is far more cost effective than the a la carte menu which offers juice at $9 vs included in the buffet.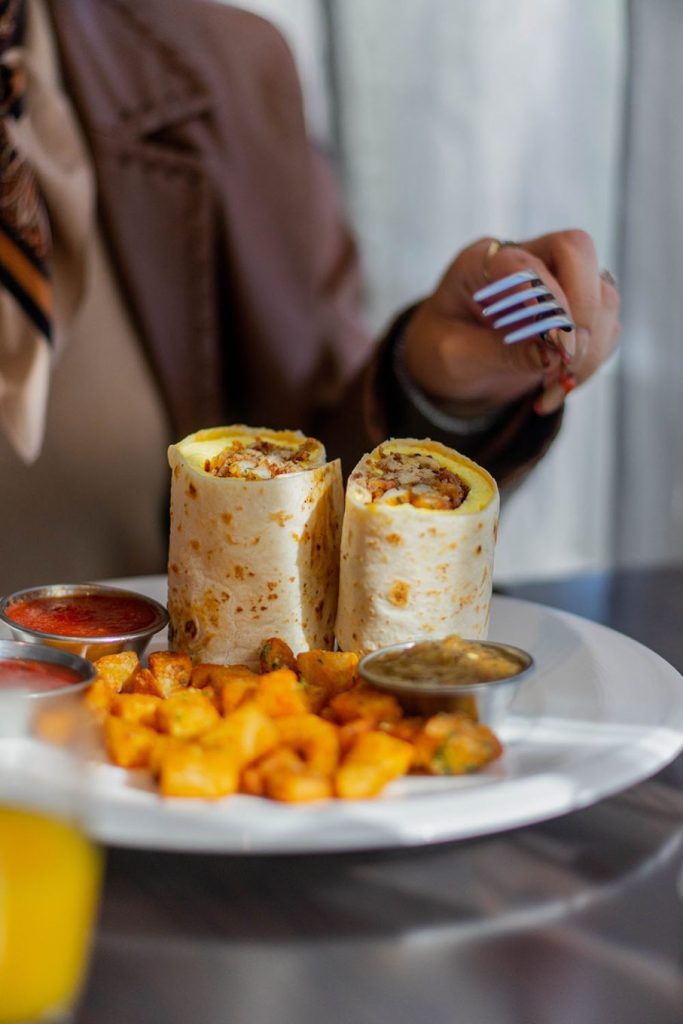 Michael ordered the "Morning Cure" which was a pretzel bun loaded with eggs, bacon, smoked mozzarella and sausages whilst I had the "Loaded Burrito" which came filled with eggs, bacon, carnitas, cheese and potatoes and both were served with a side of deliciously seasoned house hash potatoes. It was a ridiculously flavoursome breakfast and a lesson in not judging a book by its cover.
Preston's is open for breakfast from 6.30am-12pm and lunch from 12pm – 2pm.
The pool & fitness centre at Loews Hollywood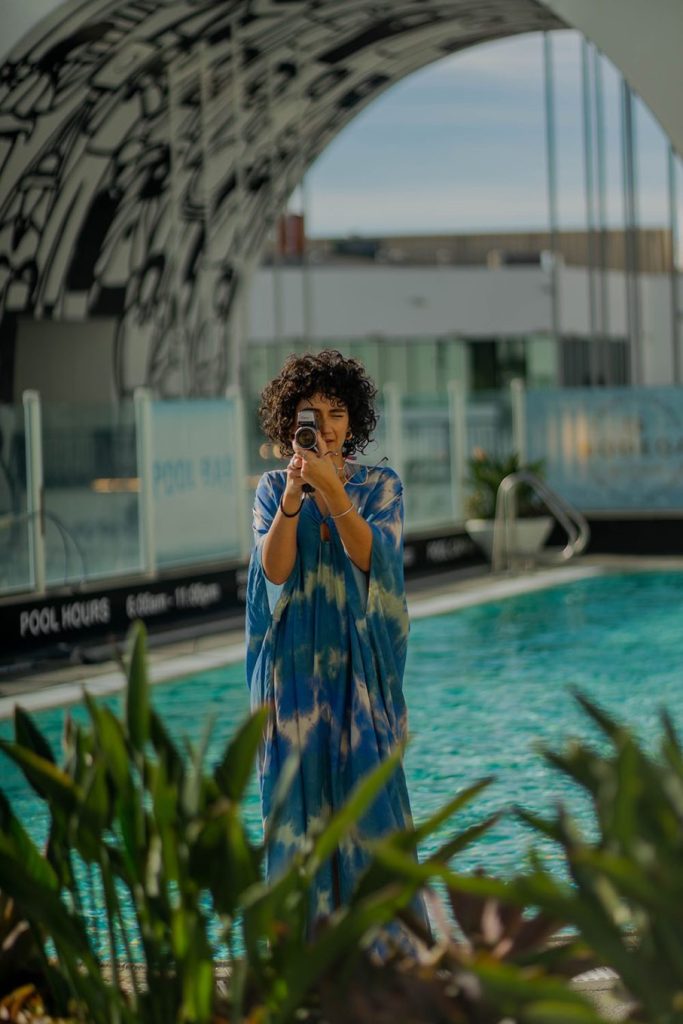 Loews Hollywood's pool and fitness centre is located on level 5 of the hotel. 
The pool and fitness centre is open 24 hours.
Surrounding the pool is sun loungers and chairs that allow you to dip your toes into the pool to stay cool and comfy whilst catching rays.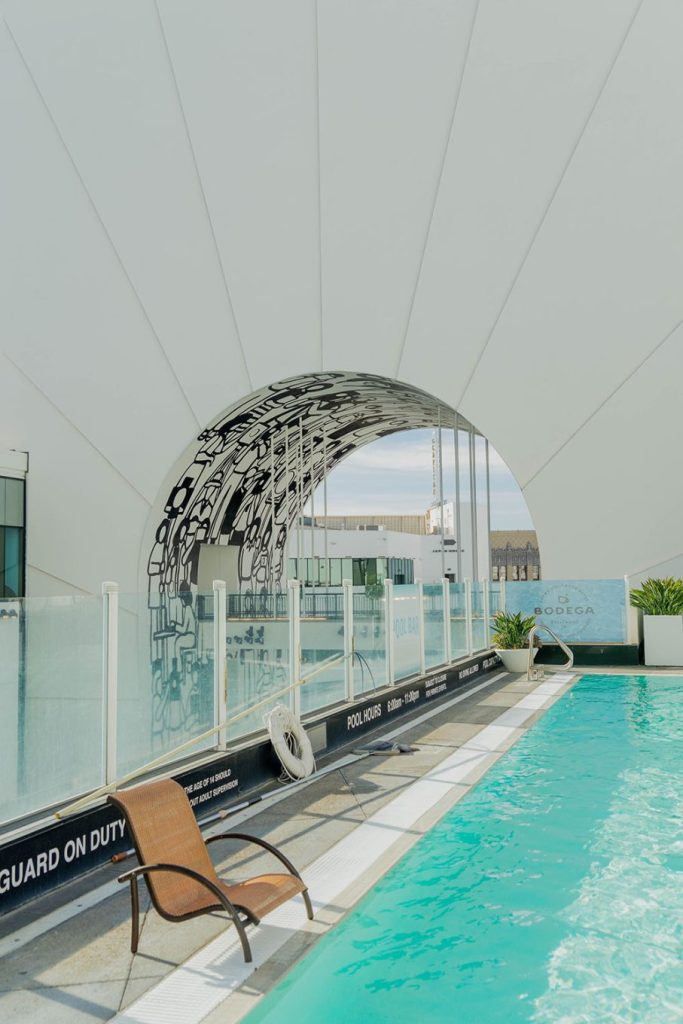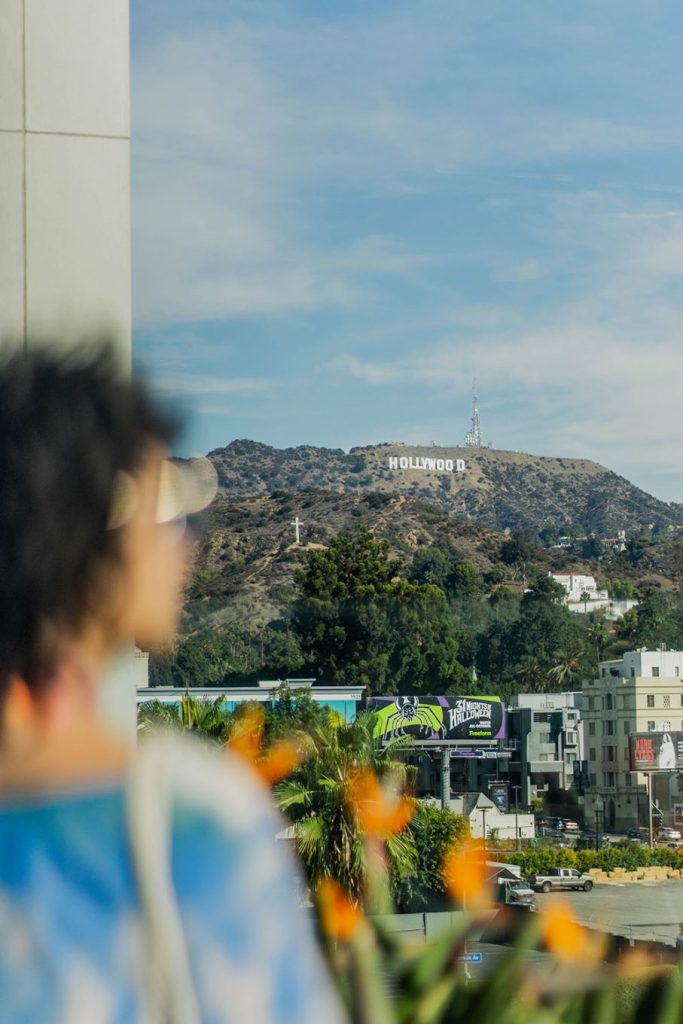 The pool at Loews Hollywood is right next to the arch of Grauman's Egyptian Theatre which, when it's not covered for construction, is a Hollywood Blvd icon and makes for a great backdrop for photos. 
On the other side of the Egyptian Theatre, in the corner of the pool deck, is where you can see the Hollywood sign atop Mt Lee. Catch a glimpse any time of day but it's best viewed at sunset when the sky behind becomes streaked with bands of peach, lilac and pink.
The pool bar at Loews Hollywood is open Thursdays and Fridays from 11am to 3pm and 11am – 5pm on weekends.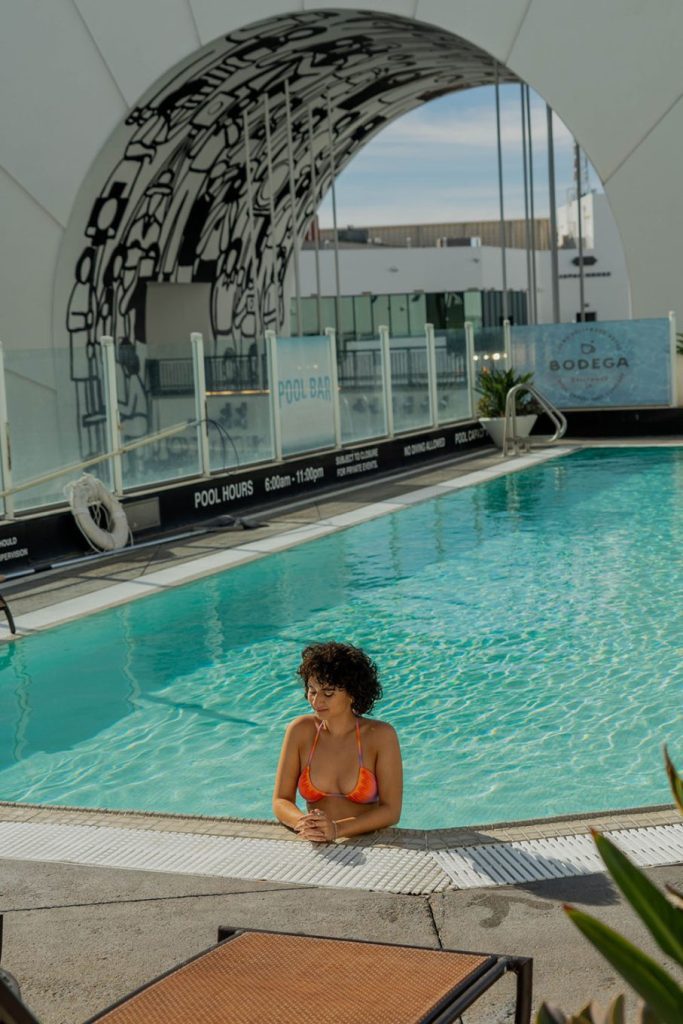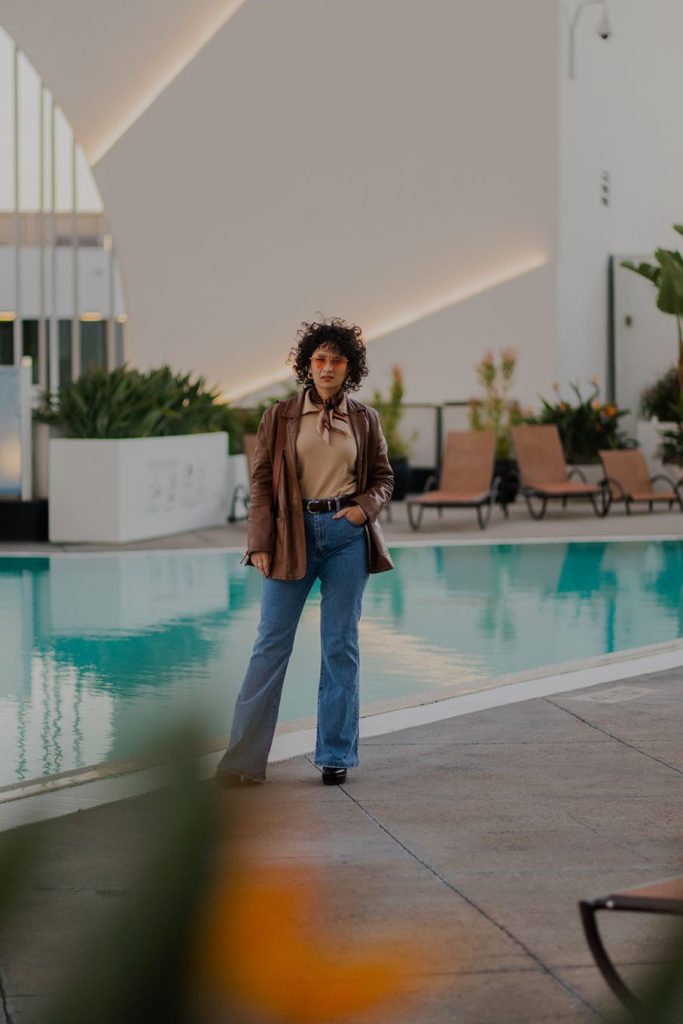 Parking at Loews Hollywood hotel
There are two options for parking at Loews Hollywood and both can be accessed via the front of the hotel on N Highland Ave. 
Self parking at Loews Hollywood
Self parking is available for Loews Hollywood in the Hollywood and Highland center garage for $20 + tax per vehicle, per day.
If you won't be using your car, the self parking is the most cost effective choice but note that you will be charged every time you leave the parking lot with the self park option.
Valet parking at Loews Hollywood
Valet parking at Loews Hollywood is available at $55 + tax per vehicle, per day.
If you plan on using your car often during your stay in Los Angeles then the valet is the most cost effective as it is a flat fee.
Simply call up the valet when you're about to leave your room and they'll bring your car around for you.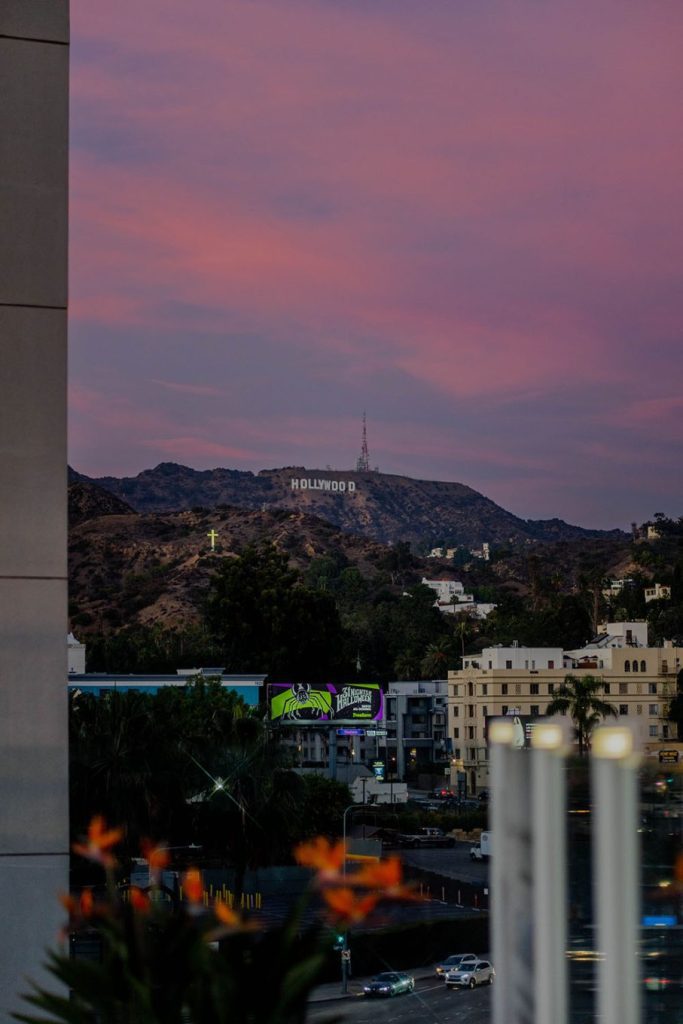 Do more on & for the planet, Gabriella 
This blog post was created in collaboration with Loews Hollywood and was a PR stay.