During the 13 days we were in Mexico, the weather averaged out at 30 degrees Celsius during the day and only dropped to about 26 at night. There was a lovely breeze when you were by the sea though so that made it far more manageable. We were very lucky with the weather, the first couple of days had stormy afternoons but despite it being forecast all week it all disappeared and we had glorious sunshine all day everyday after. This trip was basically our summer holiday, it was mainly to chill out by the sea, eat a lot of food (I gained 5lb on this trip. Yes it shows and yes I'm eating well and exercising more to get rid of it, but no I don't regret it. I loved it all and I knew the consequences) and do some memorable excursions. My packing list reflects this, it's mainly swimsuits and floaty dresses and skirts.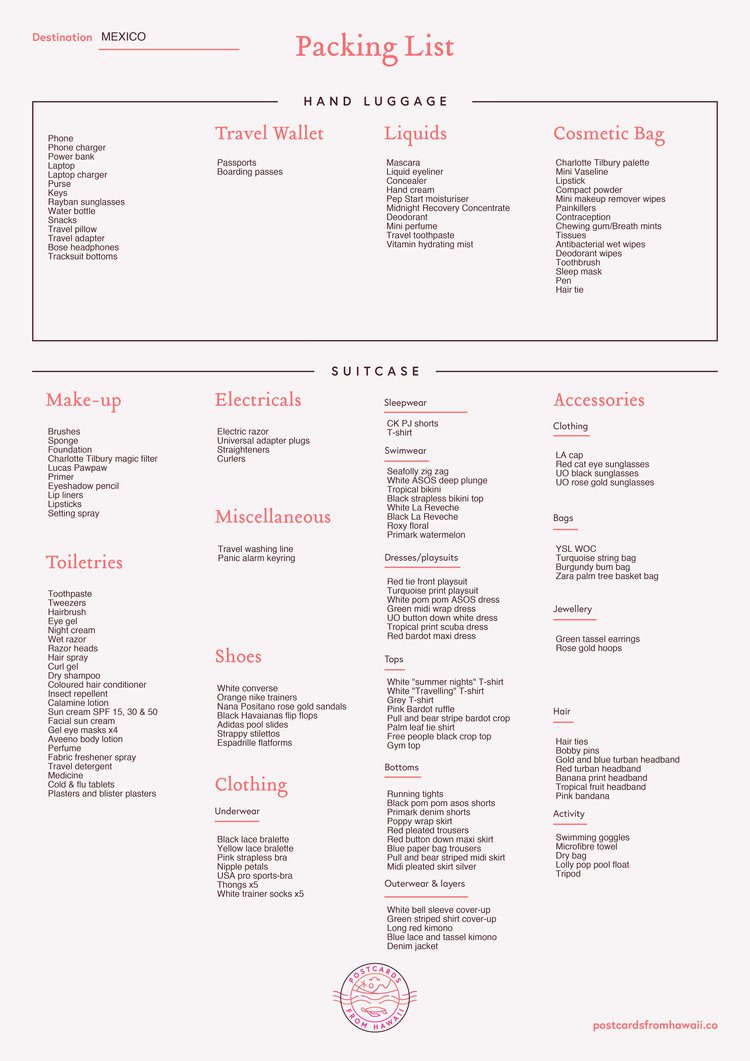 There are four things from my packing list that I want to highlight because I think they're really key pieces for a summer holiday wardrobe. 
1. Swimsuits
When I'm going on a sunny holiday by the beach or where I'll be spending a lot of time by the pool, I pack as many swimsuits as I can fit in. My reasons for this are: 
I do a lot of water based activities when I'm by the sea so there are usually multiple hanging out to dry which I'll have to wait a day to use – I hate putting on damp swimsuits.

I wear them like underwear under clothes which means I can compensate by packing less pants.

For the reason above I wash them after every use obviously! Just because you didn't go in the sea/pool it doesn't mean you shouldn't wash them, would you take your underwear off and then leave it for the next day? I hope not anyway!

I want options for photos, plus I have a range of those that are suitable for lounging around only and others that offer more coverage/support for swimming.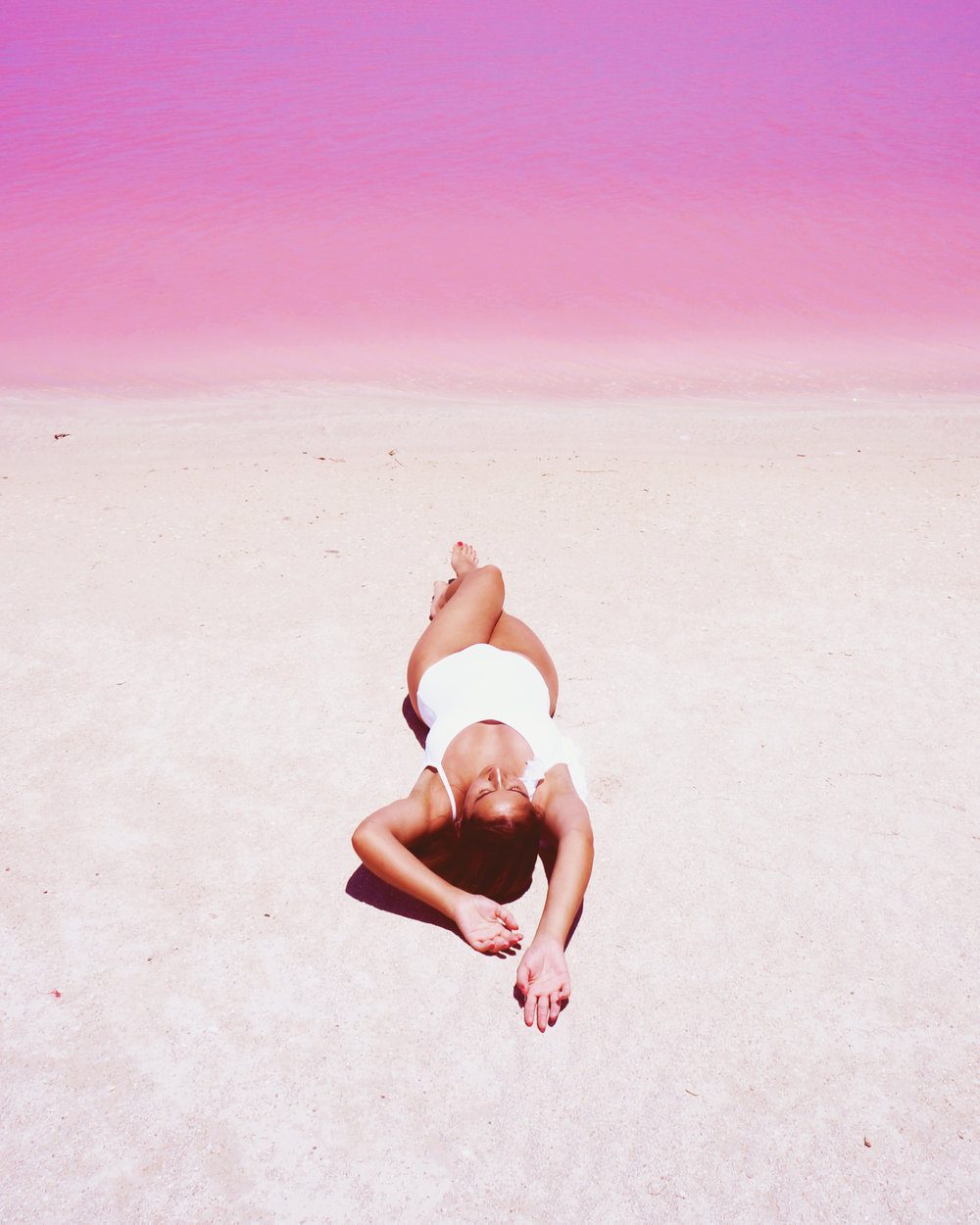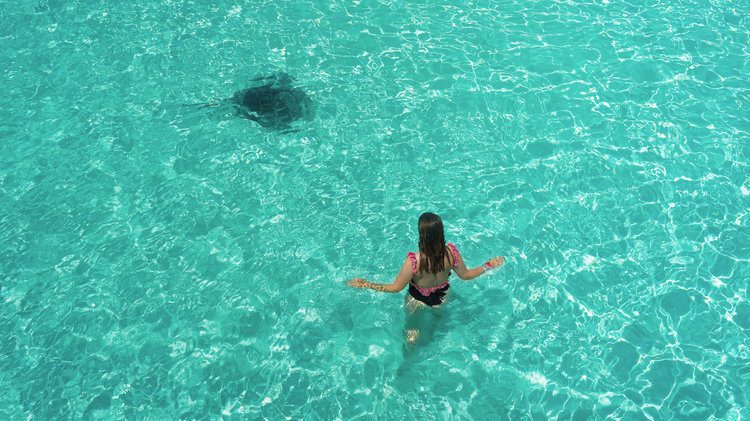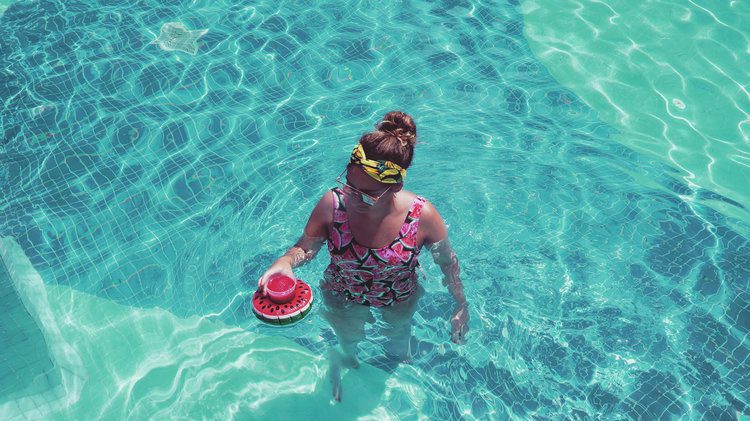 2. Cover-ups
Our hotel, and probably many other resorts require you to cover up when walking through inside. It's pretty reasonable to cover up when you're not on the beach or by the pool but when you're wet from the pool or hot and sticky from sunbathing you don't want to be putting on too many clothes. A kaftan, kimono, playsuit or over sized shirt are all great items to throw on.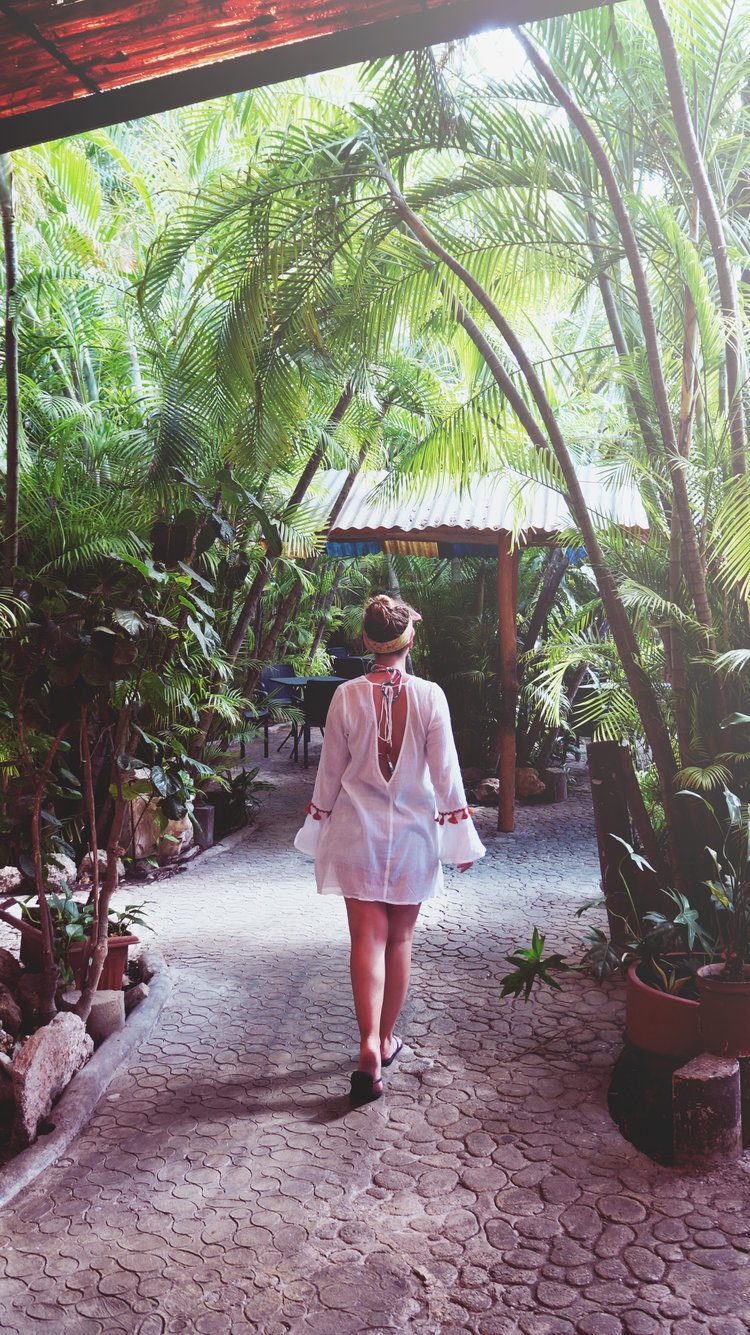 Fringed trim beach cover up with tassel trim – only ASOS Curve sizes left – ASOS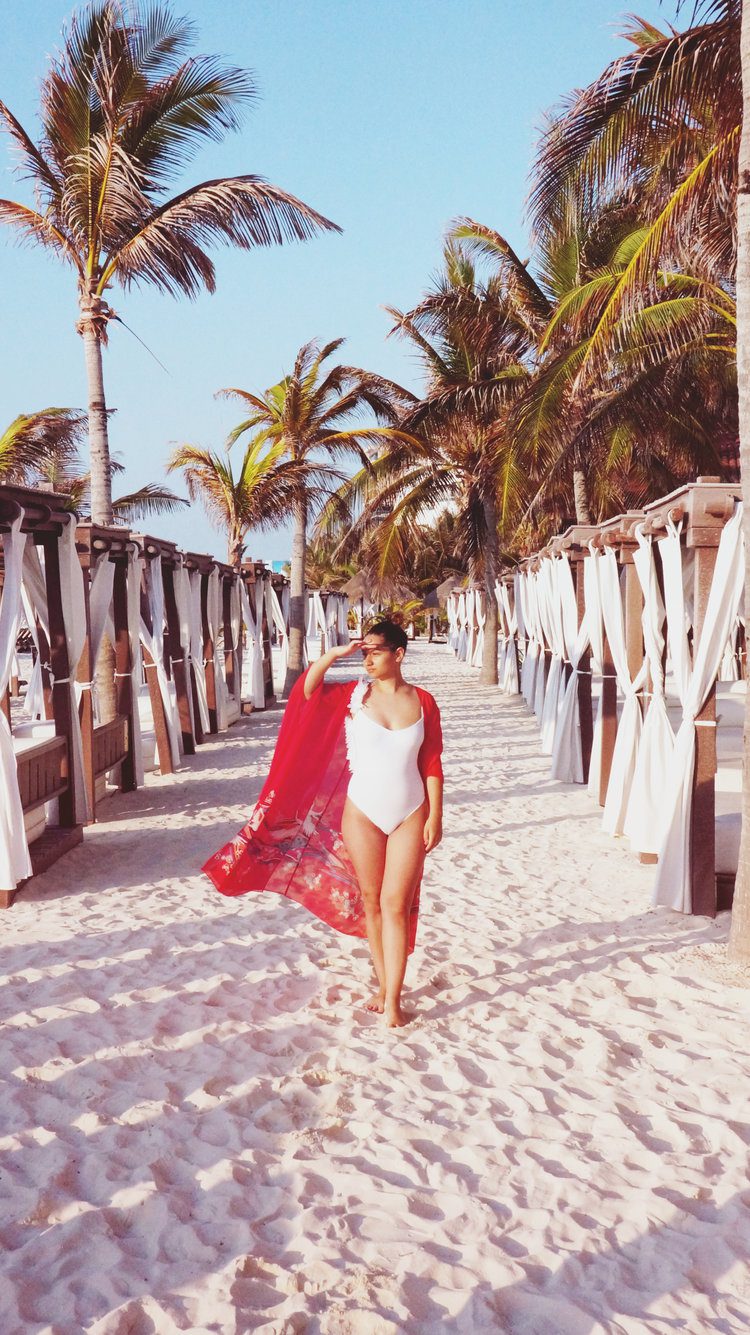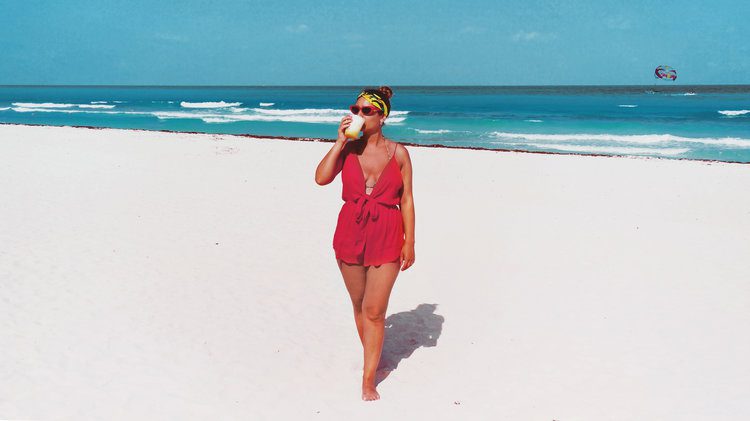 The tie front beach playsuit in red is sold out although it's still available in black, but if you have your heart set on red here's a similar one.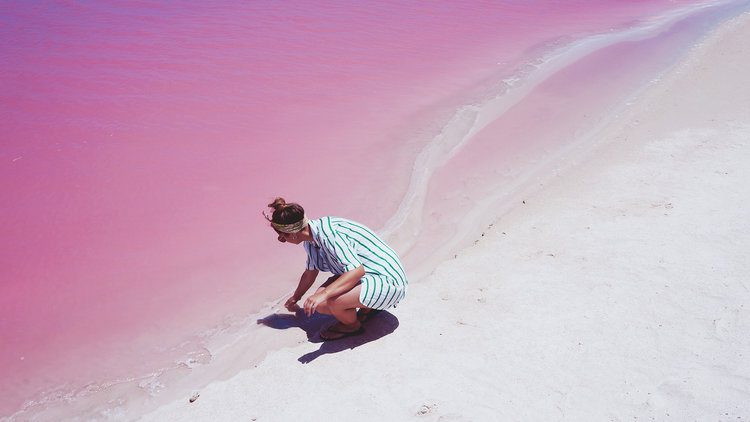 3. Accessories
I'm still fan-girling over headbands just as I was in Amalfi back in February. My collection has now grown and I have them in different colours, fabrics and designs. They're perfect for holding back frizzy beach hair and accessorising an otherwise dull bun. I've also been tying bandanas into my hair and around my head, my current favourite and the one I took to Mexico was this "Spring Worthy Bandana" from Anthropologie.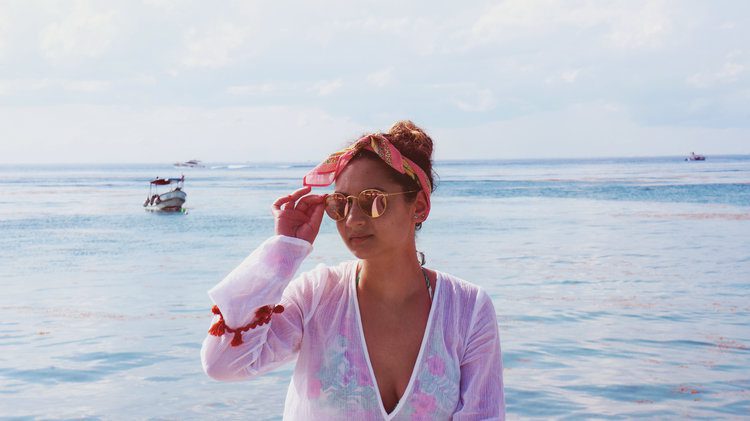 4. Sandals
Flip flops are great and so practical but a good pair of sandals go a long way. Try to pick a pair that crosses over from daytime to evening but above all they should be comfortable to walk in. I wrote about my custom made Italian leather sandals from Nana Positano in my post Italy itinerary, a six day trip to the Amalfi Coast. I'm definitely not suggesting you get a pair made to fit your feet but I will say your feet deserve a well made and comfortable pair. Cheaper brands are great for changing styles but it's worth having just one pair that won't fall apart or cause blisters.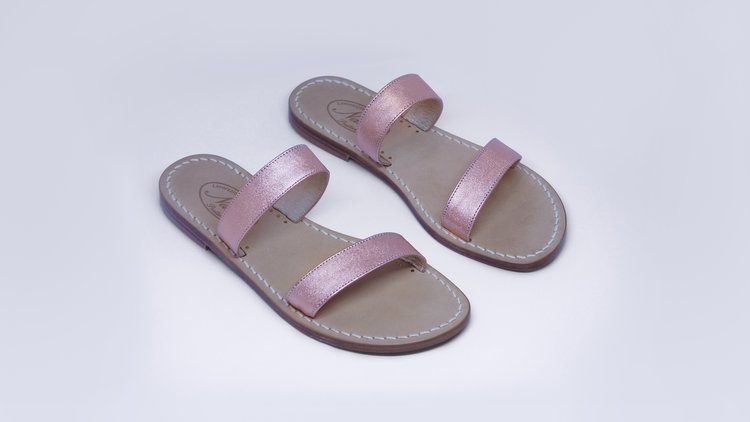 There were only a few things I didn't really need to bring:
1. Makeup
As I explained in a previous post, My travel makeup must haves, I didn't end up wearing much makeup for reasons such as the colour being too light after I got a tan, sweating it off or not needing it to go in the sea. You will be able to see how much I brought from my packing list above but I encourage you to read about what I didn't need/use in the end and what I lived by.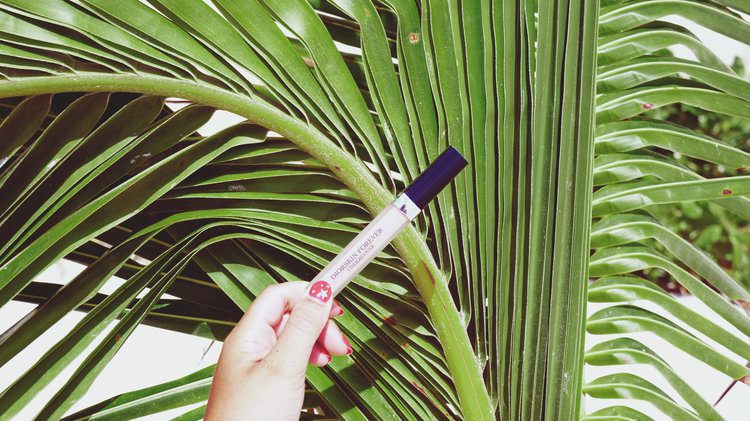 2. Strappy stiletto shoes
I really hate wearing heels. "You crazy girl! Why?" I hear you say, well I've had two jobs which required for me to wear heels, one had an actual rule that you could only wear flats for one hour of the day and the other where the manager said, and I quote "flat heels, flat career" yeah, imagine that being thrown around these days! Both jobs butchered my feet, I still have the scars. I should point out that I lack balance so I stumble around like Bambi on ice, plus I'm so short (4ft 11") that if I'm somewhere where I need to wear heels, chances are every other gal is too so I'm still a short arse. Anyway, I only wore them twice so they were just a waste of space. 
Fear not, my wardrobe was entirely anti-heels, I bought a pair of platform espadrilles from ASOS for just £20 and I wore them tonnes! They give me a bit of height but because they are level I have no wobble troubles! I'm obsessed with them, it's just a shame they're a bit clunky for every look.
The ones I bought aren't available now but these are really similar.
.
Something I wish I did bring that hadn't even crossed my mind was something to cover my shoulders in the evening at dinner. Not for any cultural reasons but because the air con in restaurants was freezing and I feel the cold more than most (wimp I know). I only had my denim jacket which wasn't dressy enough so I ended up shivering a tad.
.
If you're interested in planning a trip to Mexico, take a look at Mexico itinerary, a 13 day trip to Cancún.
If you would like to edit your own packing list like the one above check out My ultimate interactive packing list where you will find a downloadable PDF and help on how to use it.
Aloha, Gabriella